Cloudy windows filled with condensation are not a desirable sight to home for homeowners or potential home buyers. They are unsightly and be a clear visual indication that the windows are worn out. If your windows are fogging up in the winter you should look to repair- even replace the windows.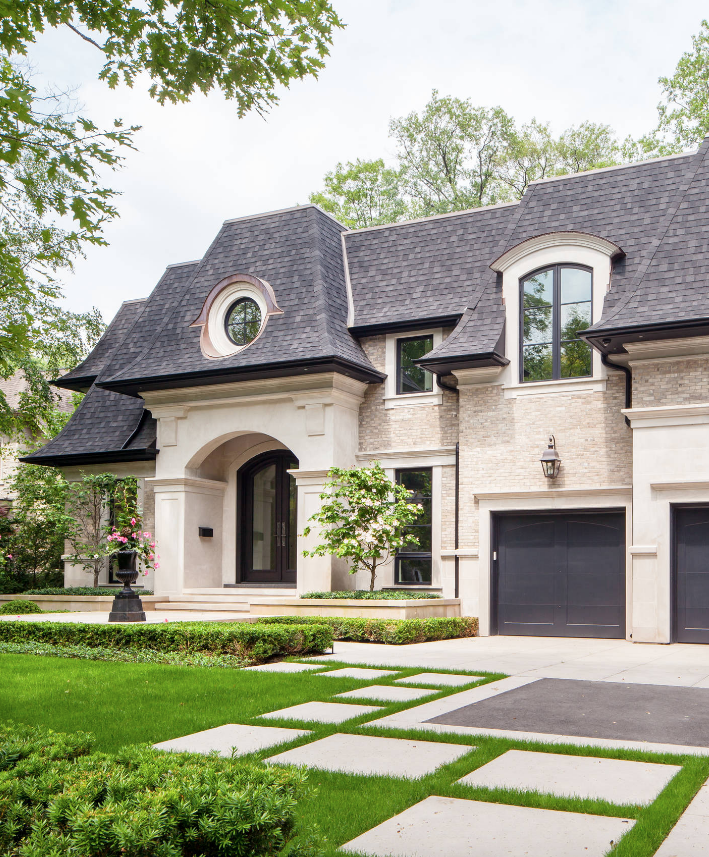 Photo: Two Fold Interiors
This fog is a symptom of a larger issue. This collection of moisture on the window panes is actually a result of improper insulation to the windows. Old single pane windows are especially prone to this as they have the thinnest layer of protection from the cold air outside.
While patching the issue with plastic wrap or heavy-duty curtains is an option it still leaves the main problem there. These issues will only continue to get worse with time as well. It may finally be time to bite the bullet and invest in new windows.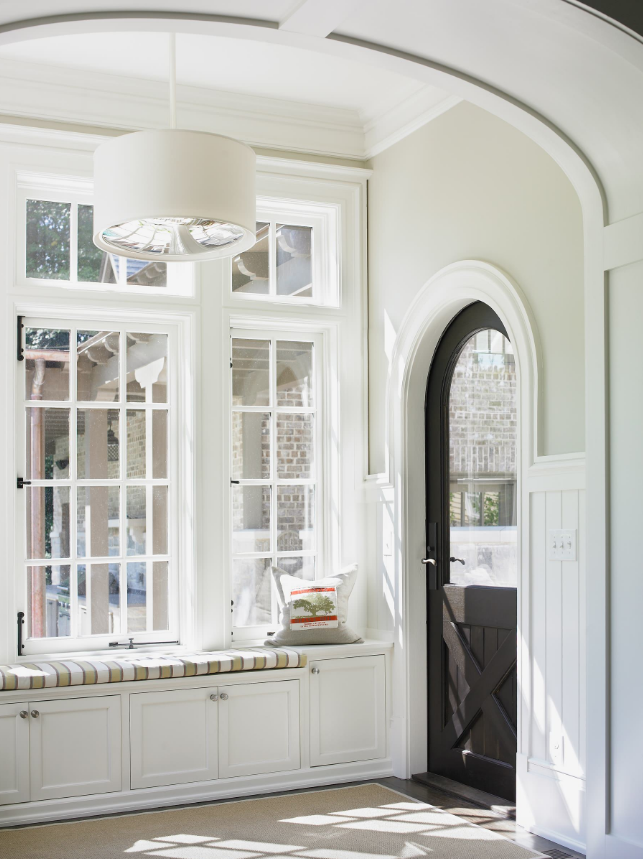 Photo: Brian Watford Interiors
Effects on Cost
The overall cost of replacing your old, fogged up windows can vary for a number of reasons. First off, there are many window design options to choose from. If you decide to just replace your old windows with replicas of the originals it may keep the price down. However, you may want to take this opportunity to change up the look of your house. More lavish styles like a new bay window or double hung options will raise the cost of the instalment.
Another factor that can affect the cost of installing new windows is the materials and features of each window. Once you decide between a double or triple pane window you also have to decide if you want vinyl or wooden frames. The wooden frame adds a level of beauty to your home but will be more costly due to the craftsmanship required. If you are trying to keep your costs as low as possible go for double pane windows with vinyl frames.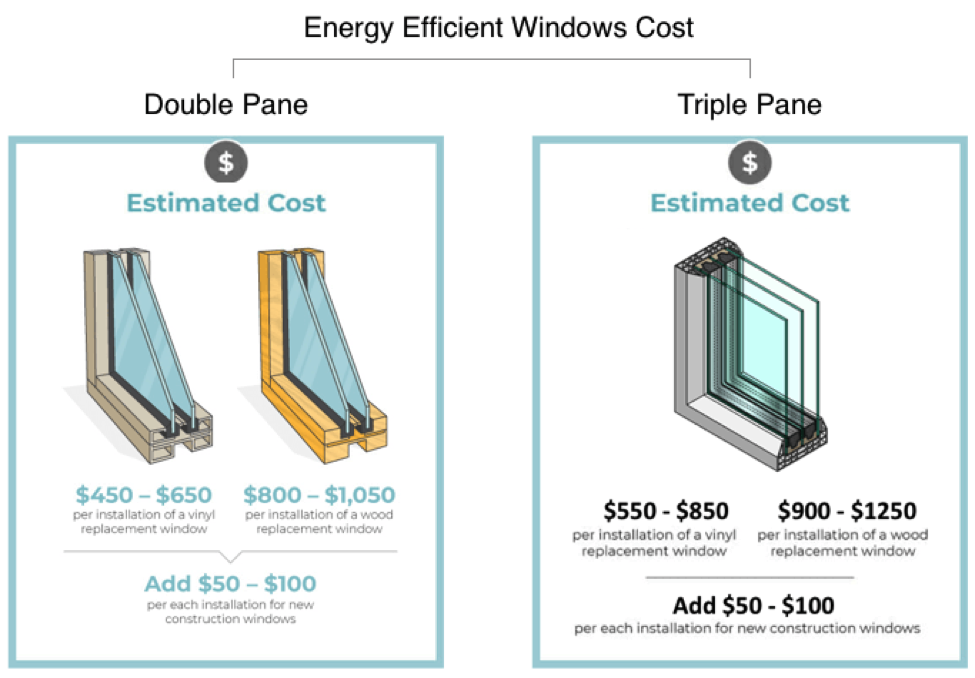 Source: modernize.com
As shown above a double pane vinyl framed window can cost between $450- 650 a piece. To determine your total cost you will have to multiply this individual cost by the number of windows you are looking to replace.
Energy Savings
Now that you have a good idea on how much the windows will run you, you can start comparing how much your new windows will save you in energy. Energy Star estimates that homeowners can save at least $27 a year by replacing windows. If you have single-pane windows, replacing them with Energy Star-qualified products will save you between $126 and $465 a year, depending on the number of windows you replace and where in the United States you live. The cost savings of replacing double-paned windows, however, is less than 25 percent of that amount; the most you can save by replacing double-paned windows is $111 per year. This means that the older the windows, the more benefits you will see from replacing them.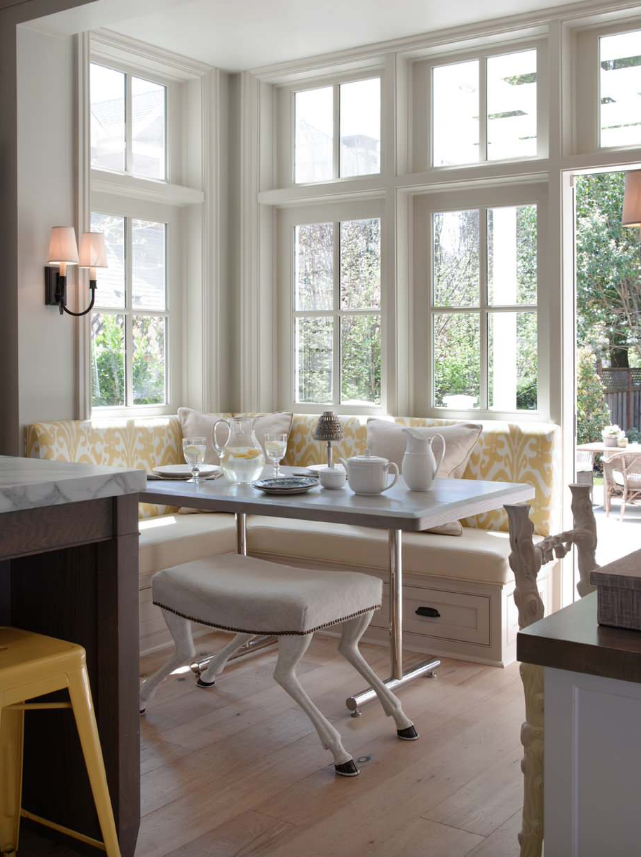 Photo: Hetdt Designs
You can take your estimated yearly savings and see how many years it will take you to save the cost of your new windows. If it only takes you a few years to see that money right back in your pocket you should make the move to replace those old inefficient windows.
Federal Tax Credits
Under the Bipartisan Budget Act of 2018 which was signed in February 2018, a number of tax credits for residential energy efficiency that had expired at the end of 2016 were renewed. Tax credits for all residential renewable energy products have been extended through December 31, 2021, and feature a gradual step down in the credit value. Because the credit will be reducing in value within the next few years the time to upgrade is now! If you need help figuring out your tax credits when you file taxes, TurboTax Live has a feature where you can speak to a credentialed tax expert online from your own home in San Jose, New York City, or any other town in the US. While the tax credit will not cover the entire cost of replacing your windows it can help. Homeowners can receive a tax credit equal to 10% of the product cost. You can receive up to $200 for eligible windows and skylights. Homeowners may receive no more than $500 total for all energy efficiency tax credits. If you wish to try for this tax credit, please consult a tax professional or visit www.irs.gov to determine your remaining eligibility.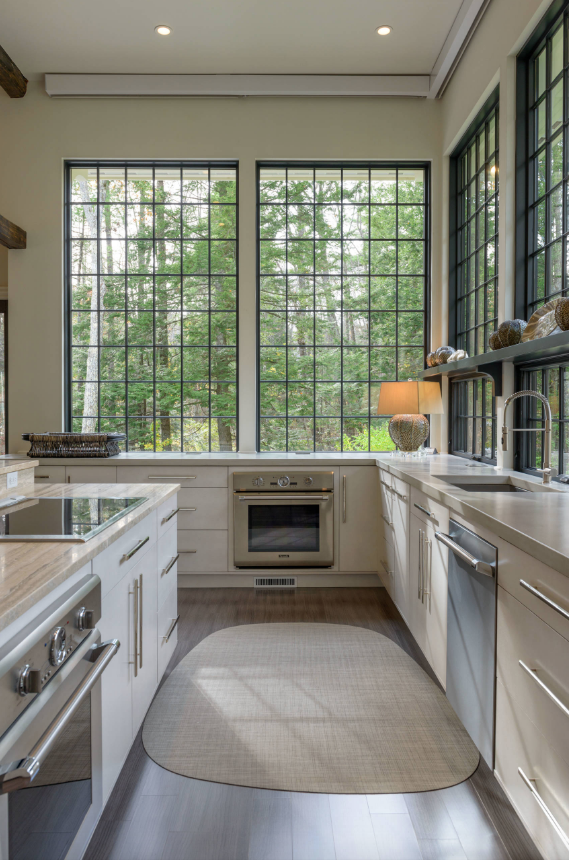 Photo: L. Newman Associates
Getting an Estimate
Even though we have broken down the general costs and savings for your new windows, there may be variances due to location and installation companies. Because of this, it best to contact a reputable window installation company to get a more definite cost of replacement windows. The company can conduct a home visit and inspect the state of your windows and offer you their best opinions on how to replace them.
After you receive your estimate be sure to run your budget around it to see if it is feasible. Perhaps only installing half of the windows one year and then the rest the following year is a good option for you. Once you find a choice that fits your budget, you're ready to upgrade to new, non-foggy windows.