Are you on the market for a new leather sofa sectional? Here are some tips on how to choose the perfect once which you will enjoy for years to come!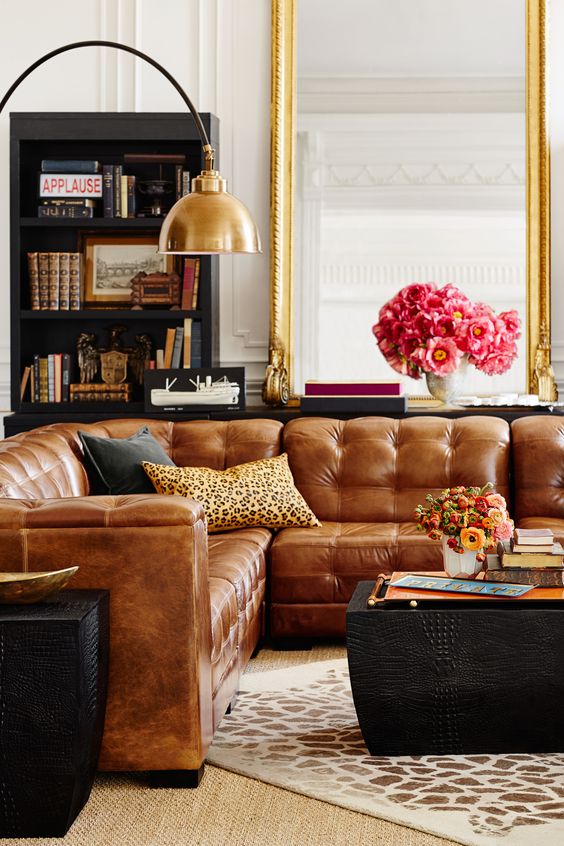 Photo: Home Design Gallery
A sectional sofa or couch is a type of a furniture found in living rooms. These are not like the conventional leather sofas. They are made of independent pieces of leather seating that can be arranged in different positions depending on the setup of a living room. The ability of the bradington young sectional sofas to be arranged in different positions is one of the reasons that they are versatile and a good seating solution for your living room.
Now, when you are planning to buy a sectional sofa, there are a number of things you need to consider so as to get the best. Here are 4 tips that can guide you to buy a leather sectional sofa for your living room:
1. Do Research Ahead of Time
Shopping for any kind of furniture is always a daunting task for any buyer. The fact that furniture such as sectional leather sofas will be in your house for many years to come means that one has to do enough research before they can buy the sofas. When you know what you are looking for in a sectional sofa, you will definitely get the best. You will need to be sure of the style, the color, and the fabric of the sofa, to make the purchase an easy task.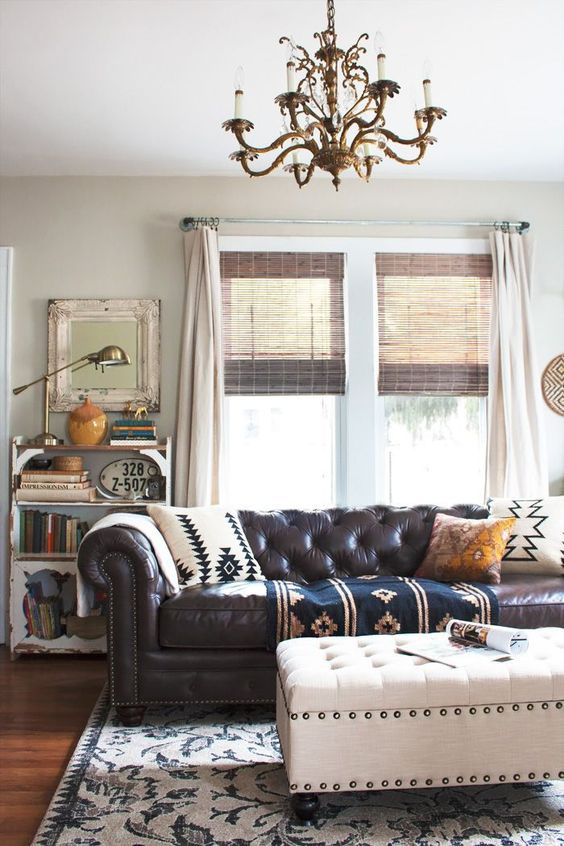 Photo: Thoughts from Alice Blog
You should consider your lifestyle before you decide to buy a leather sectional sofa. A leather sofa is a great idea to decorate a comfortable and chic living room, but it may not be for everyone. For the people who have small children, a leather sofa sectional may not be ideal due to the probability that the kids will spill liquids on it. Peruse the different kinds of sectional sofas on offer before you make your decision. There are those that are L-shaped and others are C-shaped. Look through all of the sectional sofas and choose what is suitable for your living room and what appeals to you.
2. Take Measurements of the Space to Place your Sofa Sectional
You need to take the measurements of the space you have in your living room to ascertain that it is enough to accommodate the leather sectional sofa that you have in mind. Consider the length of the sofa and the length of any reclining features of the sofa. When you go shopping for the various styles of the sofa sectional, always carry your measurements with you and ensure that what you buy is not too big or too small for the space that you have.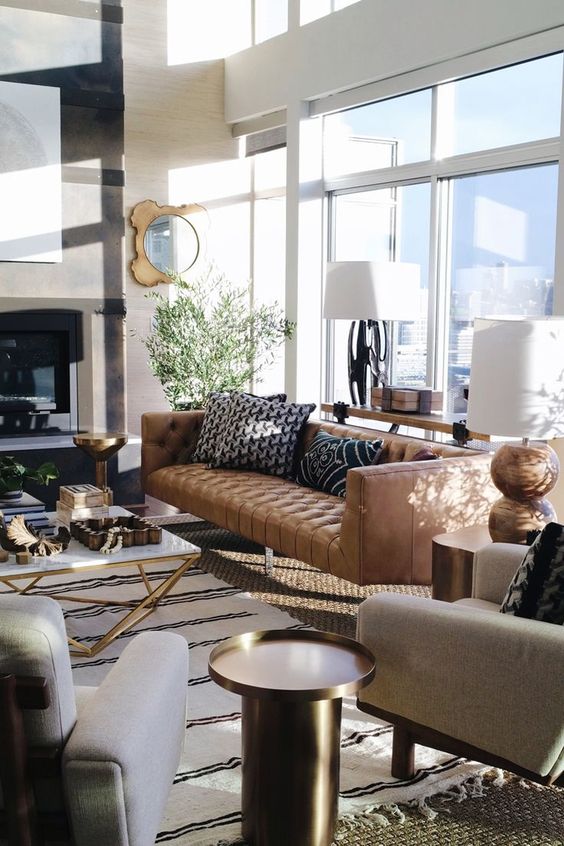 Photo: House of Hipsters
3. Color Scheme
This is another very important thing to consider when choosing the right sectional sofa. A sofa is an easy way to make your living room look elegant depending on the fabric and pattern you choose. The fabric style that you choose should work well with décor of your living room. If for instance your living room walls are painted green, you could choose a sofa sectional that has a shade of green. You could also choose other colors that blend well with your living room.
It could also be true when it comes to home decorating that your sectional sofa will be the centerpiece of your living room. As such, you can as well choose a different color from that in the living room. Well, the color scheme is part of your tastes and preferences and should be considered carefully.
4. Visualize the Sectional Sofa in your Living Room
Once you find a suitable sofa sectional that you love, don't buy it before you visualize how it would fit in your living room. Carry a picture of your living room and look at it and visualize how the sofa sectional would fit in the picture. If you love it, you can go ahead and purchase it.