Looking to add some extra storage space to your small home? Installing cupboards is a smart way to free up floor space and make your home look bigger!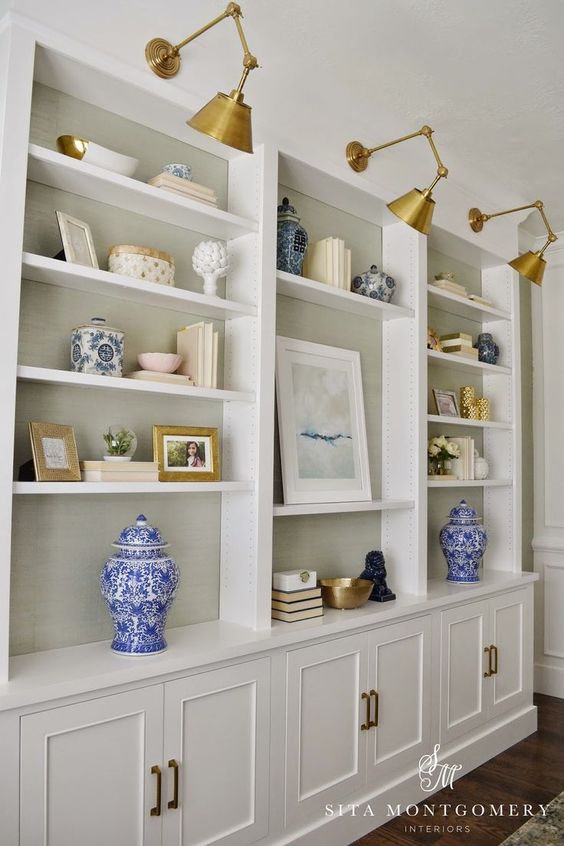 Photo: Sita Montgomery Interiors
Cupboards are an incredible way of storing all the items you have. By using them, you can protect your belongings and ensure that they do not get lost. You can free the floor space and make your home look beautiful. Very importantly, you can manage and maintain the house and feel happy that it is neat and tidy. Nowadays, superstores and online sites offer several choices including budget cupboard at Urban Ladder, to accommodate your diverse needs.
To make this choice easier, we have provided you with the Top 5 cupboard designs. These give you the ideas you need to optimize your storage space.
Wall Cupboards
There are different types of wall cupboards. For small spaces, floor to ceiling cupboards are a good option for extra storage space. This is an optimal way of utilizing the wall space, especially the area close to the ceiling. This can have multiple shelving options including wide and narrow shelves, pullouts and rails. Movable and adjustable shelving units are an added advantage. These cupboards have the option of being two to three large cupboards or a number of small cupboards.
Pullout Cupboards
Pullout cupboards are quite literally pulled out and then used to store various items. They can be placed in any room and have multiple shelving units. They can be made fairly tall and make use of awkward spaces such as corners, the space under the stairs, and narrow areas.
Corner Cupboards
These cupboards utilize the corners of the house. They are usually narrow and placed on the floor. But if rails are used, corner cupboards can provide at least two times the "rail space". In this way, the corners of the house are made use of to the maximum extent.
Wall Mounted Cupboards
Wall mounted cupboards serve several purposes:-
(a) They free the floor space for other storage units and make the house look less cluttered which is great for your home's decorating!
(b) They can conveniently be placed anywhere. For example, above either the bed or other items on the floor, along an empty wall or in combination with other cupboards
(c) They can be made as several units that are mounted right next to each other, with multiple shelving options.
Their flexibility is what makes them particularly useful.
Stair Space Cupboards
The space under the stairs is especially useful and can be carefully crafted into a easy storage space. Depending on preference, this can be one complete space or divided into a number of smaller spaces. Accordingly, one large cupboard or several smaller cupboards can be made. They can include various shelving options and many selves, depending on the items to be stored. For smaller cupboards, the pullout cupboard design is a good option.
But all cupboards can be made into good storage units and be aesthetically pleasing a well. You achieve this by painting them the same colour as the wall or making them out of good solid wood. Beautifully crafted handles are the last touch and add style and elegance. These options are bound to save space and make you house-proud.