We'll walk you through on how you can transform your living room into a cozy space without sacrificing style for comfort.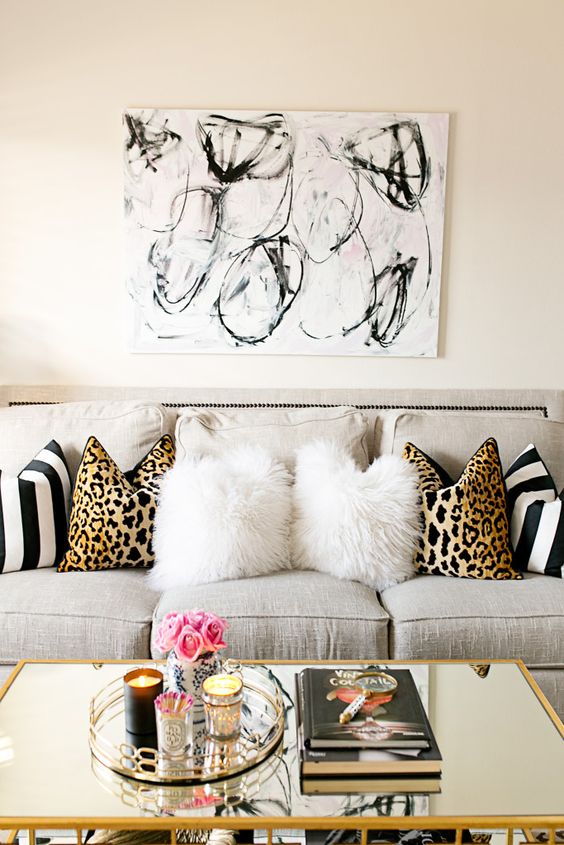 Chroniclesoffrivolity.com
Whether you have a lot of space to work with or your living room is on the smaller side, crafting a comfortable hang out space is a matter of combing the right décor, perfect furniture, and smart lighting techniques. Make your living room the best it can be with these designer-approved tips that will help you form a space your family will adore.
1. Selecting the Right Furniture
When it comes to furniture, there's a delicate balance to be struck between design and comfort. While a slouchy sofa might be the perfect place to kick back and watch a movie, its sloppy appearance can become an eyesore in an otherwise impeccably designed room. When it comes to comfort and classic appeal, you can't go wrong with leather furniture. It holds its shape but gives when necessary, and the plush appeal will invite guests to sit back and relax without making your living room look untidy. For decorating inspiration search sites like Pinterest, Instagram, Houzz, and even furniture sites like LeatherFurniture-USA.com, Horchow, and my favorite place to shop: Z Gallerie.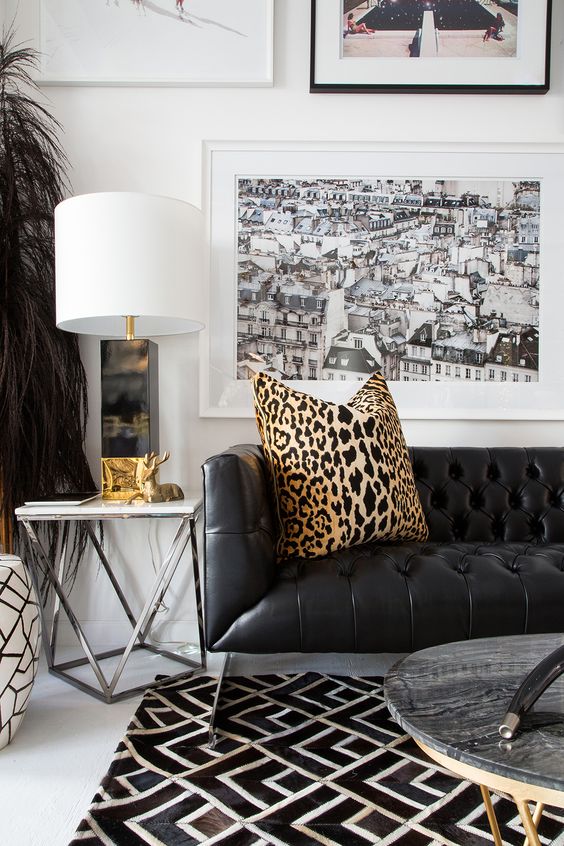 Photo: Black Rooster Decor
2. Arranging Your Furniture
Once you have purchased your furniture, it's now time to arrange it – the right way. Selecting and arranging your furniture are two entirely different concepts, and a mistake in one area can completely thwart the other. Your living room may serve a variety of different purposes, but for most homeowners, it's the space in which to entertain and promote conversation; whether that be with your immediate family or guests.
3. A Statement Wall
Want to impress your loved ones with your art acumen? Devote one of your walls to a statement piece of art that will draw the eye and set the décor tone for your entire living room. Starting with one main piece will help you streamline the rest of your decorating purchases. Buying art doesn't have to mean throwing thousands of dollars into one painting.
Photo: Decorators Best
4. The Special Treatment
Want to create a cozy space? Don't forget to frame your windows. Whether you have a beautiful view of a park across the street or you have the unfortunate luck of facing a brick wall from your living room window, adding the right curtains can work wonders for the look of your entire space. Looking to let in more light? Stick to sheer, gauzy curtains that will make the most of natural light streaming in. Need to warm up your space and keep out cold temperatures? Thicker curtains can add an extra touch of elegance to your living room in one fell swoop. Check out online stores like Etsy or Theshadestore.com and you'll surely find something unique, practical and  most importantly – chic.
5. An Area Rug
Don't forget to treat your feet. Sometimes we get so caught up in the eye-level components of our living spaces that we shirk flooring, and that's a big mistake when it comes to living room design. Not only does adding an area rug offer plush comfort to your tootsies, but it also can help expand the appearance of your room.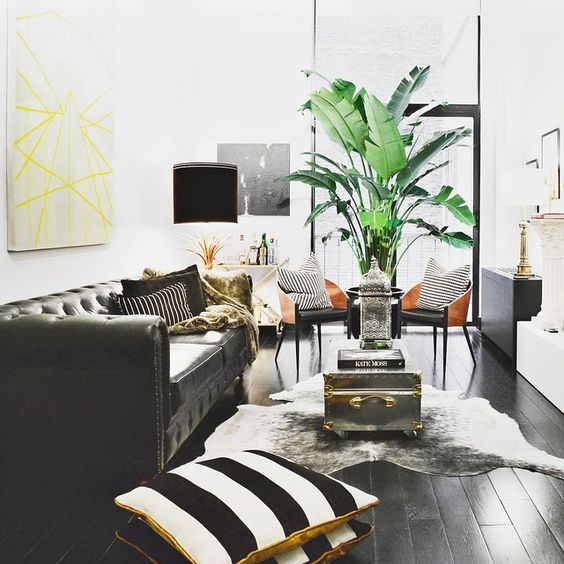 Photo: Harpers Bazzar
6. Plenty of Storage
Clutter is not comfortable, and if your living room is saturated with stuff, coming up with the right storage solutions is essential. From book shelves to hidden compartment stools, making sure all of your accessories and living room essentials have a designated spot will do wonders for your comfort levels.
7. Using Reflection to Your Advantage
Mirrors add visual interest and expand any space. As mirrors reflect light, the room appears to exponentially increase in size. If your living room is on the smaller side, mirrors are essential. Use a large mirror as a statement piece for your wall, or incorporate reflective surfaces within book shelves and on top of tables to mimic the effect.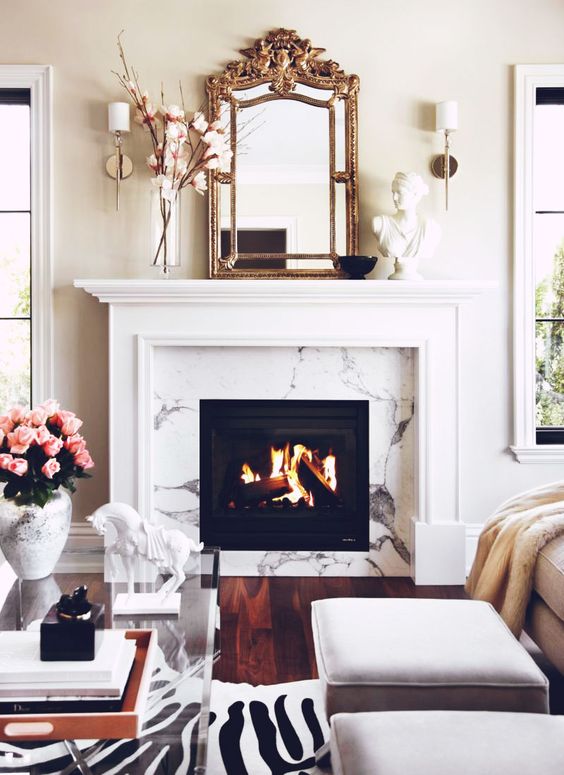 Photo: My Domaine
8. Lighting Your Living Room
When it comes to lighting techniques, it's all about layering. Balance out central lighting with designer light pieces, and use different levels throughout the room. That might mean a floor lamp in the corner of the room, a table lamp on your side table, and fairy lights interspersed throughout your bookshelf. The lighter, the better, and with various layers to work with, you'll be able to tailor your lighting to the event and mood with ease.