Add some artistic flair to your home with these easy ideas to incorporate more artwork into your home!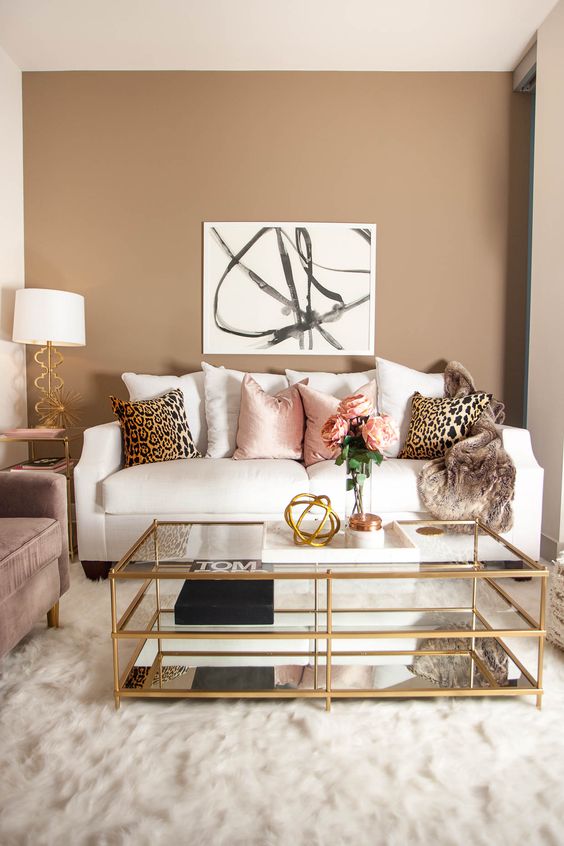 Photo: The Darling Detail
Whether you're decorating your home for the first time or the third, designing a home that makes you proud all boils down to the details. The right combination of lighting, paint, furniture, and accessories can play to your home's strengths, making it appealing to everyone. All you need is a little inspiration to really make things pop – in this case, we're going to talk about using artwork as your design inspiration.
Suzy's Tip: There are so many ways you can paint artwork yourself without having to buy pricey pieces. A blank sheet of canvas and a few swipes of paint in vibrant colors that match your decor can go a long way!
Use a Painting in Place of a Headboard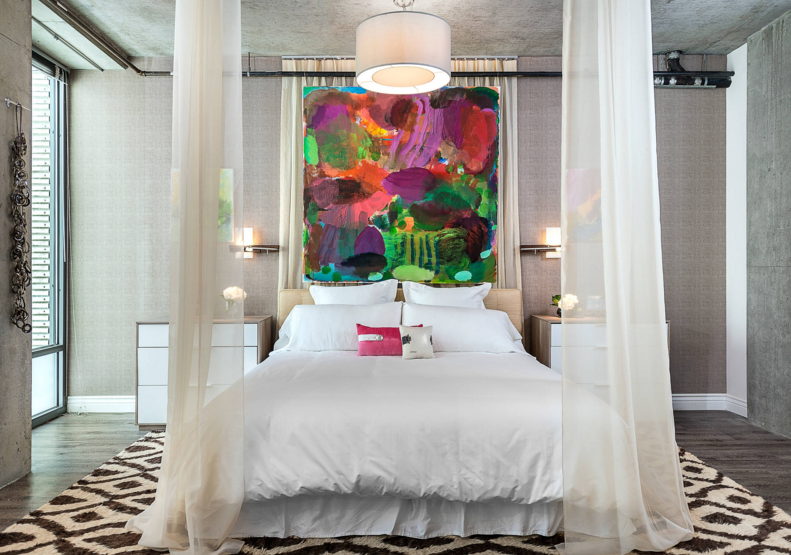 Photo: Rachel Winkur Interiors
The right head and foot board in a bedroom can really do wonders for the overall appearance. It can make a room look rich and modern or chic and elegant. So what if you don't have a headboard? Not a problem! Invest in an impressionist or abstract painting and hang it over your bed. This will act as the focal point of your room so make sure you select a painting with interesting colors, shapes, and images.
Disguise the Mounted TV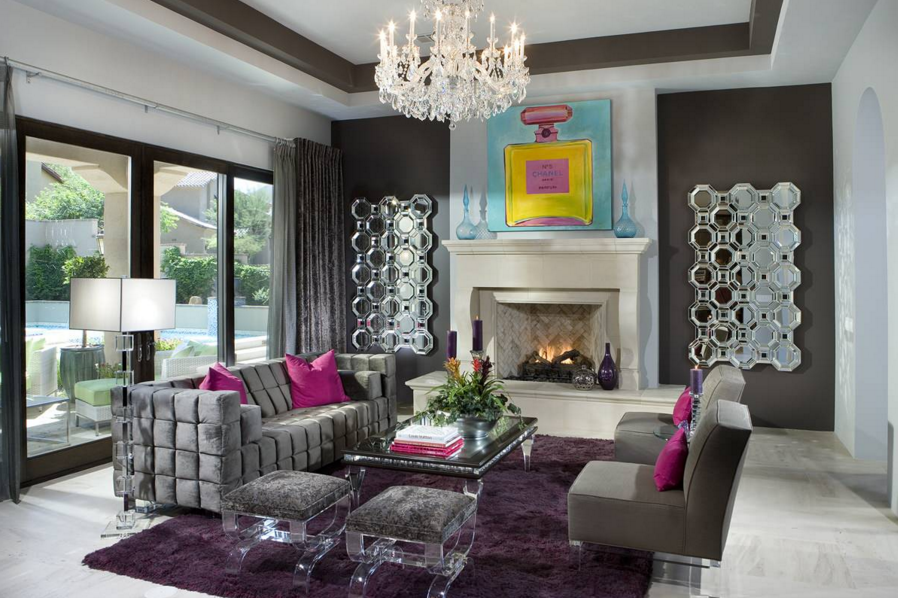 Photo: Simpson Design Associates LLC
Mounting flat screens on the wall is a great way to show off your TV and to also free up some floor space. However, the mount and cords can sometimes take away from the appeal of the room. To disguise the mounted TV and give the room a bit more elegance, adding framed art prints to the wall to hide the TV when you're not viewing it can really shift the focus in the living space.
Upcycle a Bookshelf to Display Artwork
Do you have artwork that you'd like to display around your home? Maybe you have some sculptures or other art pieces that would add to the vibe in a room. You can reinforce the bookshelf, add some patterned wallpaper or gift-wrap to the back and create a nice display for your additional artwork. You can even install a nice piece of glass on the front so the artwork isn't easily accessible to pets or small children.
Mobile Art
Photographs are captured memories that should be shared with the world. They also make pretty cool additions to a home's décor. If you have a lot of candid photos you'd like to show off, you can create an impressive art mobile made completely of Polaroid from your experiences. Get some clear fishing line and attach the pictures, then hang them from the walls.
Create a Mural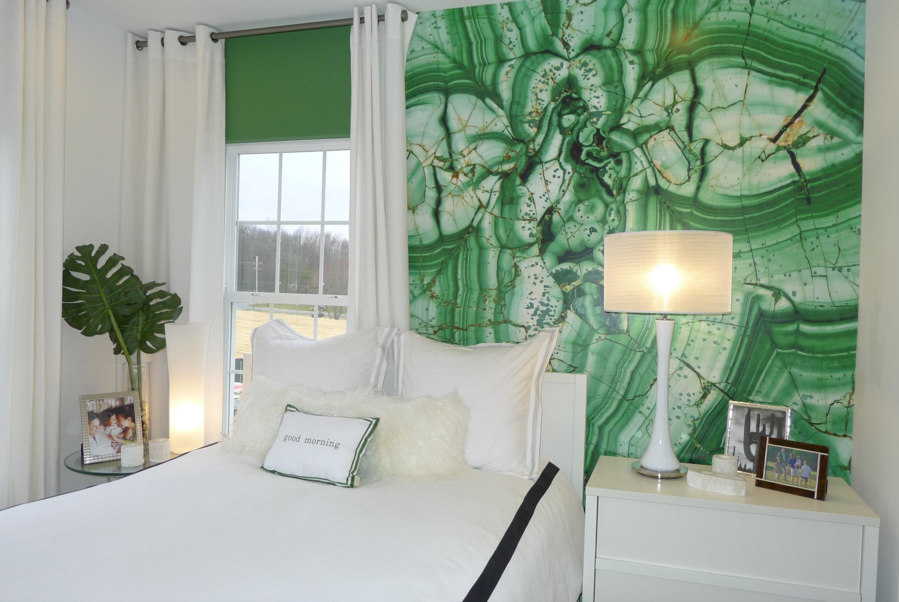 Photo: Carlyn & Company Interiors + Design
BDB Tip: Hiring a professional to paint a wall mural is not for everyone. If this project is out of your budget, consider purchasing wallpaper that looks like a mural. This is a great budget friendly alternative, and it makes a beautiful statement wall. 
Do you have blank walls? Rather than leave them bare, you can create a mural on one of them to act as a feature wall. You can hire a professional to paint a mural for you or you can grab the family and create an artistic mural of your own. You can add pieces of glass, clay, stone, and whatever else you'd like to really make the mural come to life. Then paint the surrounding walls a solid color so that the mural stands out.
Artwork can help to bring the personality out of your home. The right pieces in the right places can take a room from dull and boring to lively and creative. These five home décor tips will give your home the artistic edge you've been looking for, and what's even better is…. It doesn't have to break the bank.