Get your home spruced up with our outdoor holiday curb appeal ideas!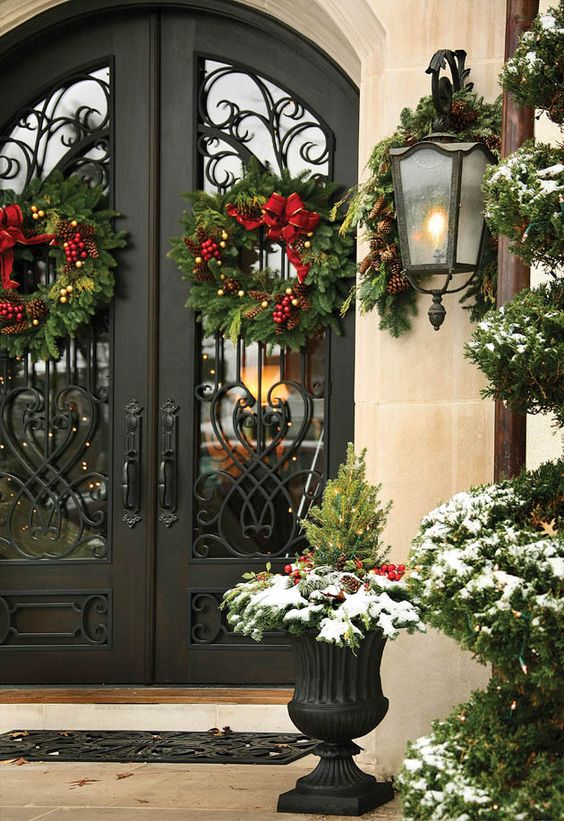 Photo: Xerxes
It's that time of year again where twinkle lights, giant red bows, and wreaths are all we can think about when it comes to home decorating! Decorating for the holidays is fun, cheerful, and is a great way to make your home stand out from the rest in the neighbourhood. To really amp up your holiday curb appeal, here are some unique ways to make your home shine this holiday season:
Get Down to Curb Appeal Basics
Before you get started on your outdoor holiday decorating, make sure to do a full clean-up of your home. There is nothing more ugly that hanging decorations when your windows are muddy and your porch is looking run down. If necessary, hire curb appeal professionals to do a full clean up including pressure washing your driveway, roof, and walls, as well as trimming your grass, bushes, and removing dead trees. Here are some quick ways to increase your home's curb appeal this holiday season:

[perfectpullquote align="full" cite="" link="" color="#ff0055″ class="" size=""]Find a perfect day and then get down to your holiday cleaning. On a sunny day, it will be easier to tell what needs cleaning and what doesn't. You'll also want to make sure to do a full blow cleaning before the temperatures drop even further to prevent your washing from freezing over.[/perfectpullquote]
Turn Everyday Decorating into Holiday Themed
We all know how trendy large lanterns have become for outdoor decorating, and you probably already have some outside. A smart way to decorate your home for the holidays is to use what you already have. Fill up your lanterns with extra Christmas ornaments you may have and then tie a ribbon at the top of the lantern. To add some extra cheer, take a few evergreen clippings and tie them at the top as well. There you have some instant holiday decor, literally for free!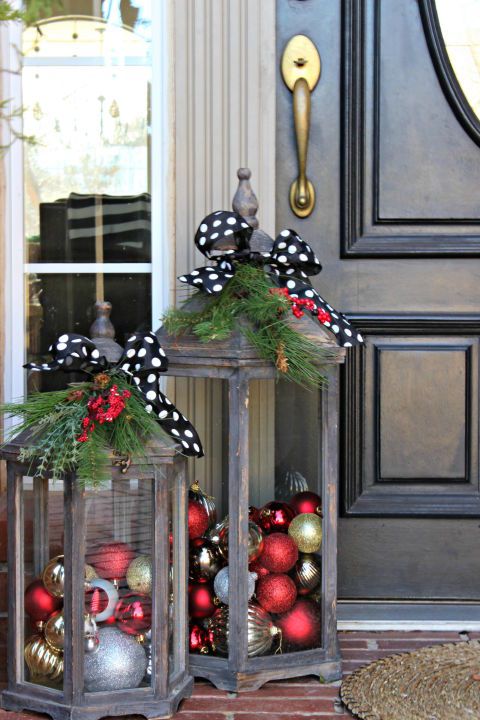 Photo: Elle Decor
Suzy's Tip: Stocking up on holiday decorations is a no-no for me. I try to use what I already have around my home. For example, my tomato cages from this summer's harvest make great mini trees wrapped in garland. Try to get creative with what you already have to save money, and reduce your carbon footprint.
Make a Statement with Oversized Pieces
Wreaths have long been a holiday staple, but why not take them to the next level and oversize them? If you have large gates in front of your home, cheer them up with huge hanging wreaths tied with a red bow and beautiful pinecones. You won't need any other additional decor since your huge wreaths will already be making a beautiful statement.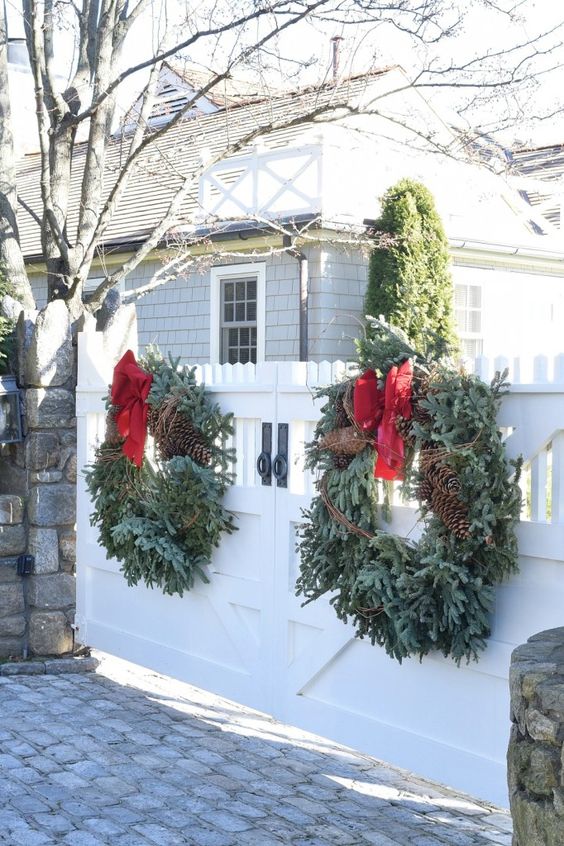 Photo: Nesting with Grace
Create Easy Christmas Signs
Signs with joyful sayings are easy to make and are a big holiday mood booster for guests and those passing by. You can easily use old wooden pallets, use a belt sander to sand them smooth, paint them white, and finally purchase large letters from your local Michaels store. Give them a few coats of red paint and you've got yourself a cheerful sign ready to kick start the holiday season!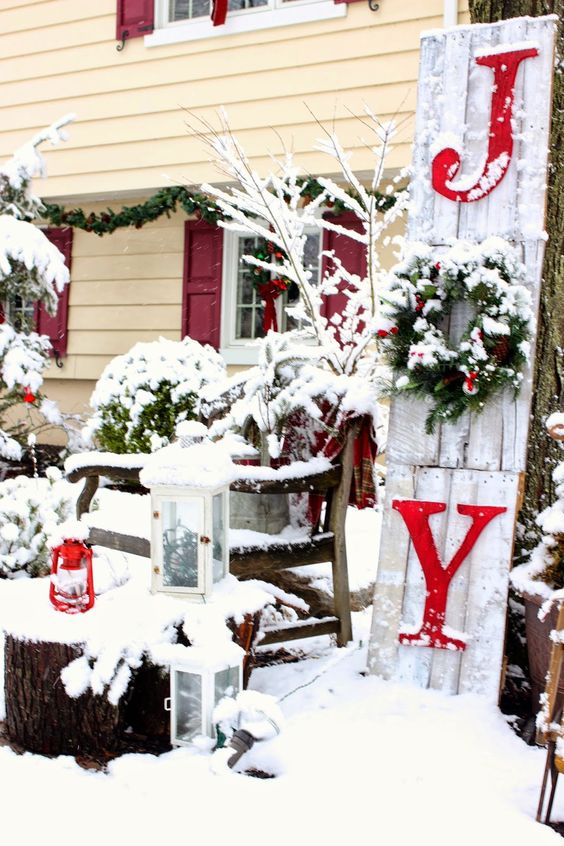 Photo: Golden Boys and Me