Designers have always learned to appreciate the beauty of natural wood. Let's see why!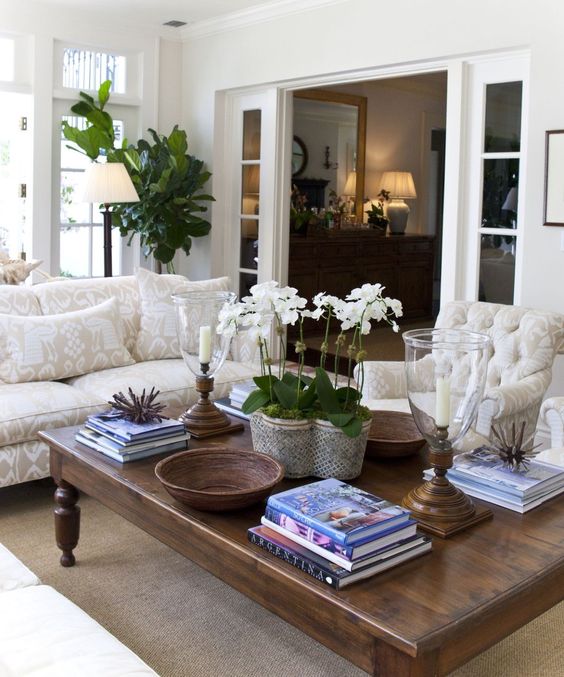 Photo: Lori McCormick
When considering your next home décor refresh, you'll be working with lots of options. Materials, fabrics, designs; it can all become overwhelming. Keep it simple and elegant with wooden furniture. There are infinite ways in which you can style a real wood addition to your home. In this article, we will explore some of the ways you can bring spectacular wooden pieces into your home.
Dining Room Table
What better way to celebrate family occasions than with a spectacular meal set on a sprawling wood dining room table? A wood table is a wonderful dining room idea with big impact. Give yourself the opportunity to make lifelong memories by investing in a table big enough to fit your nearest and dearest. If space is tight, there are lots of options for expandable tables; keep it simple for regular meals, and go large for grand occasions. This is a wonderful dining room idea with big impact.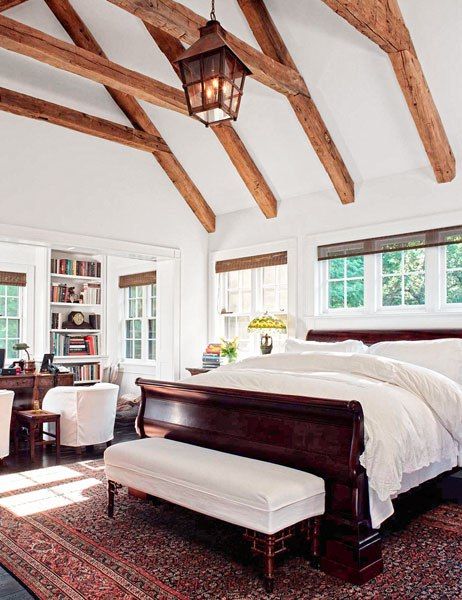 Photo: Architectural Digest
Sleigh Bed
The winter classic. Is there anything more inviting than a sophisticated wooden sleigh bed, topped with a comfortable mattress, fresh sheets, and snuggly blankets? Your bed needs to be strong and supportive, so it's worth opting for a tried-and-tested material. Wooden sleigh beds are so well regarded for good reason; not only are they visually impressive, but they have the durability to last for years and years. This beautiful wooden colonial bed featured above in Architectural Digest is pure colonial style decorating. It looks amazing and will continue to look great for years to come.
Real Wood Doors
Doors are often overlooked, but they have such an impact on the overall interior decorating look and feel of a space. Real wood doors not only make a great aesthetic impression, but they help to insulate in the cold months, and stop the spread of noise year-round. If you are in the United Kingdom, click here to discover your oak door options.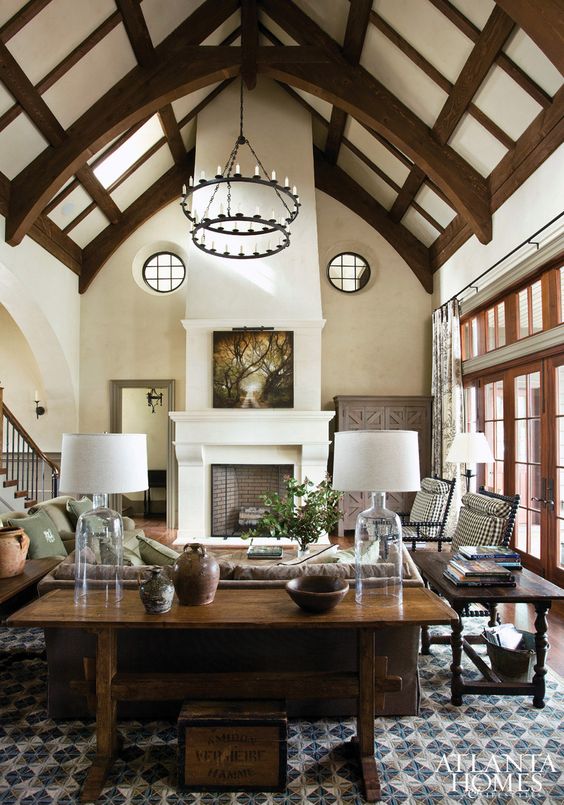 Photo: Atlanta Homes
Chest of Drawers
If you're looking for elegant storage in the bedroom, a wooden chest of drawers could be right for you! Available in an array of sizes, colors, materials, and finishes, it's easy to find a piece that is suitable for your needs. Your local carpenter will also be able to provide you a quote for a bespoke piece of furniture. Don't forget that you can also use the top of a chest of drawers as a space to get ready for the day, a place to work, an area to arrange make-up or styling products, a surface for your TV, or an additional shelf to which you can add decoration. Whatever you do with your chest of drawers, ensure that it is well-built by choosing one made from wood.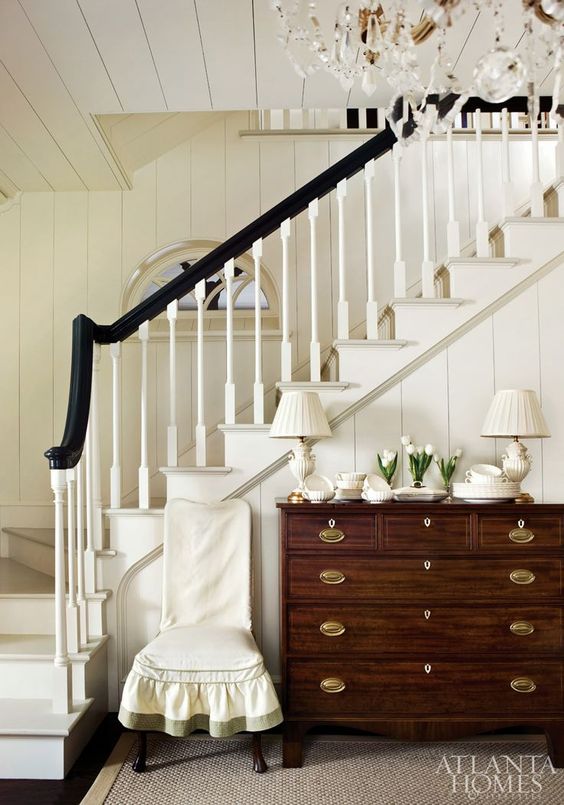 Photo: Atlanta Homes
Kitchen Dresser
The perennial kitchen and dining room classic; a dresser adds rustic, farmhouse charm to your cooking and eating space. Protect your precious kitchenware by selecting a good quality, wooden piece. You can treat or paint a dresser to suit your décor, and repeat the process in case of changes.
Bookcase
A bibliophile's dream! Find a wooden bookcase that can hold all of your favorite stories and characters. A sophisticated bookcase will add the perfect finishing touch to your study space or reading nook. Leave a shelf for picture frames, decorative pieces, or inspirational quotes.