7 Stunning Summer Decorating Ideas We LOVE!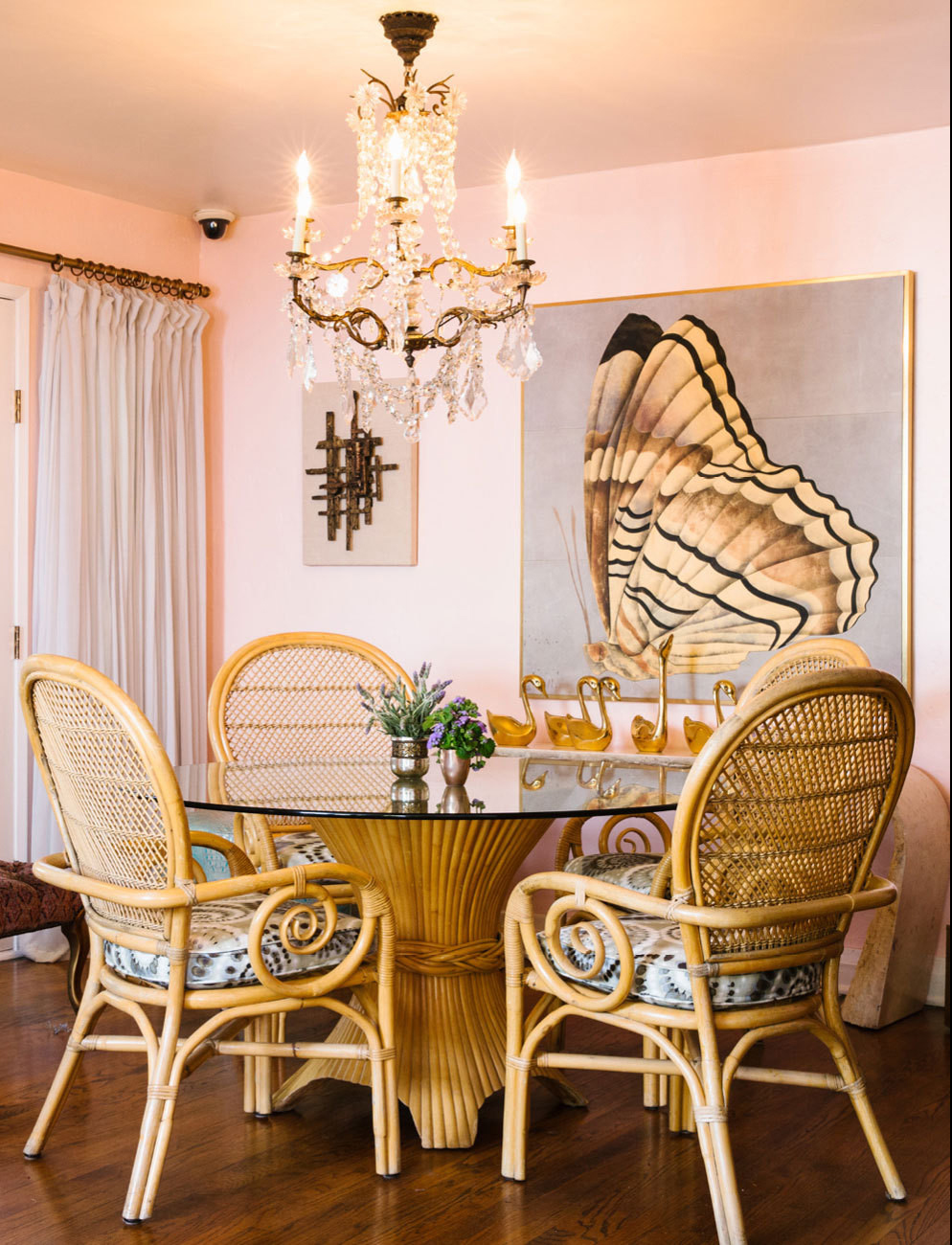 Bring some serious panache into your home this season with 7 of our favorite summer must-haves plus designer approved decorating ideas!
Summer decorating for 2016 is all about reviving your space, trying out something new, and introducing pieces into your home that add a spark of energy! Long gone are the days of monochrome furnishings, strict industrial style, and neutral tones. This season we want to pump up our homes with lively things that lift our spirits. Here's how:
Bring the Outdoors In
If you already have extra outdoor furniture, you're in luck! Move your outdoor dining furniture indoors to make your dining space look exotic and summer ready. I personally love to use rattan and bamboo furniture indoors, it adds a unique vintage vibe that feels warm and cozy. Dress it up with cushions and then make it look elegant with a glass top and a chandelier above. I'd call this style: Indoor Garden Glam!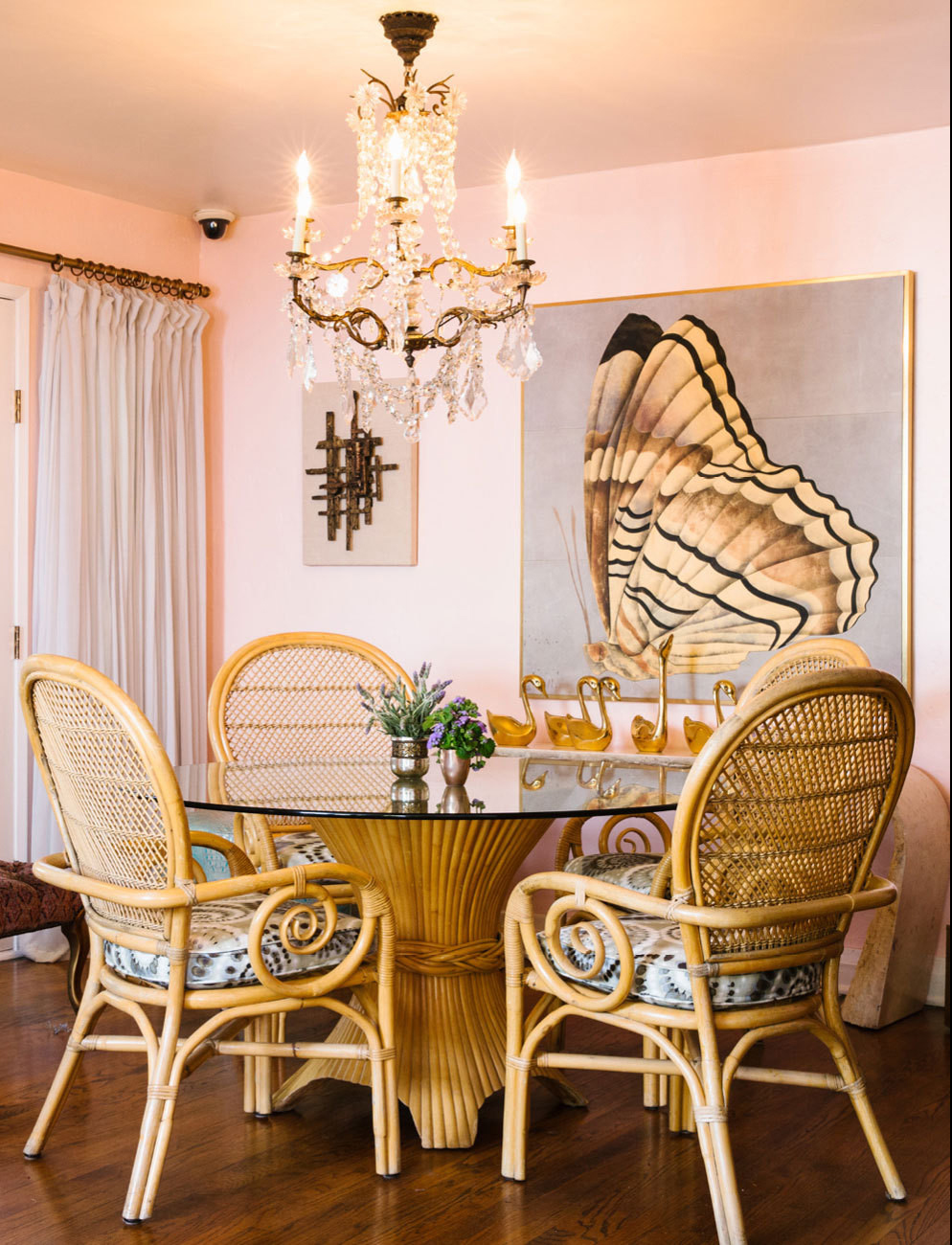 Photo: Lonny Magazine
Reupholster Your Dining Chairs
No need to spurge on a new set of chairs, you can easily add new life to old dining chairs with a lick of paint and new fabric. These fuschia chairs look GORGEOUS in this neutral dining room and are perfect to kick off the summer season! Save this DIY for a sunny day, and you'll be glad you took the time to transform something old into something new again.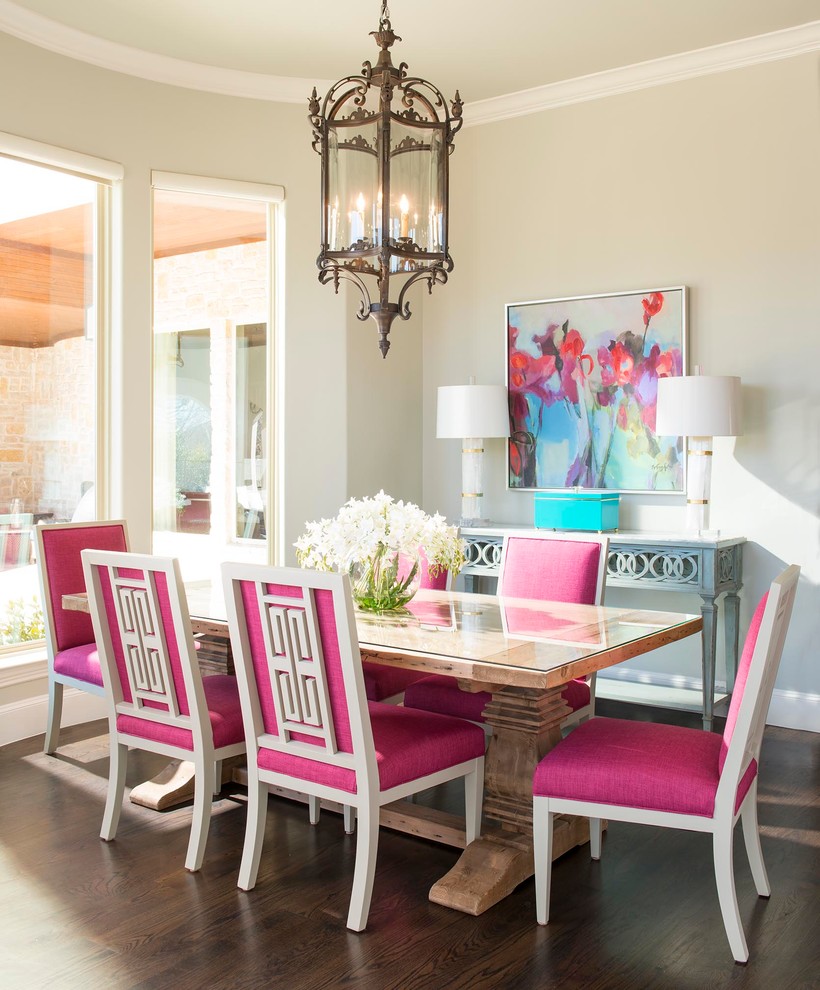 Photo: IBB Design Fine Furnishings
Tropical Wall Murals
Stuck with plain white walls? No worries, we have got a quick fix by slathering on a wall mural. Murals are quick, and easy ways to make a space feel like a whole other world. There are two ways you can go about this: pay someone to custom draw a mural for you (expensive route), try to draw it yourself (risky route), or buy a pre-printed mural and simply apply it to your walls (easiest way). Voila, a whole new look!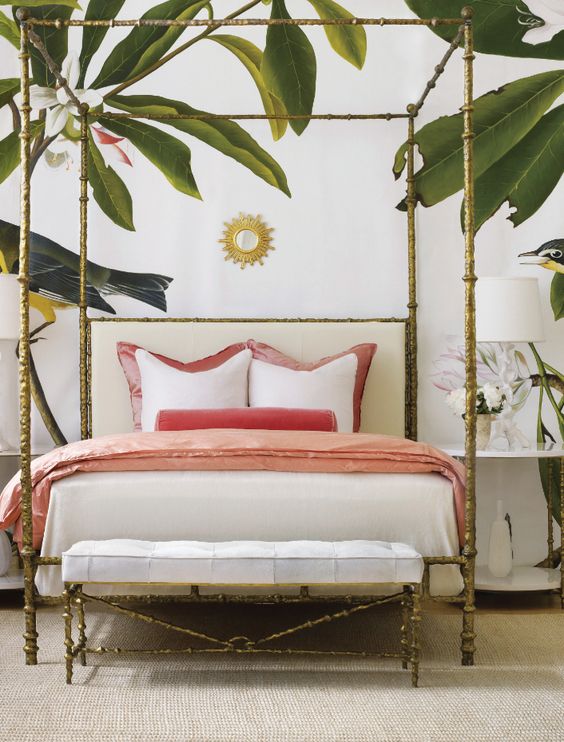 Photo: Lonny Magazine
Small Bits of Color
Have a plain-jane kitchen? Not to worry, you can transform your space with the smallest details. Small accessories like a tiny vase, a cake stand, and a few blooms can work wonders for a kitchen with neutral toned walls, flooring, and cabinets. These permanent installments are some things you can't change, but you can easily switch up the vibe of your kitchen with accessories according to the season or your mood.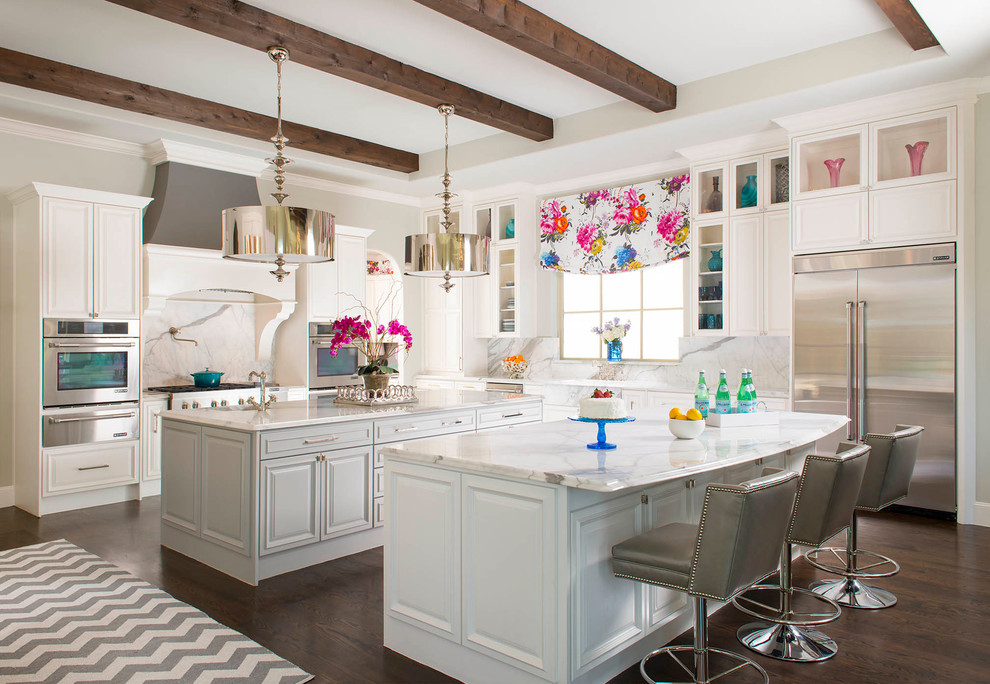 Photo: IBB Design Fine Furnishings
Prints and Patterns
We've been on a solid diet for too long – bold, patterned fabrics are everywhere this season. From exotic palm leaf prints to geometric and even tribal, there is no stopping designers in using these just about everywhere. From cushions, to upholstering, curtains and even walls – brightly colored patterns are here to stay, for a while!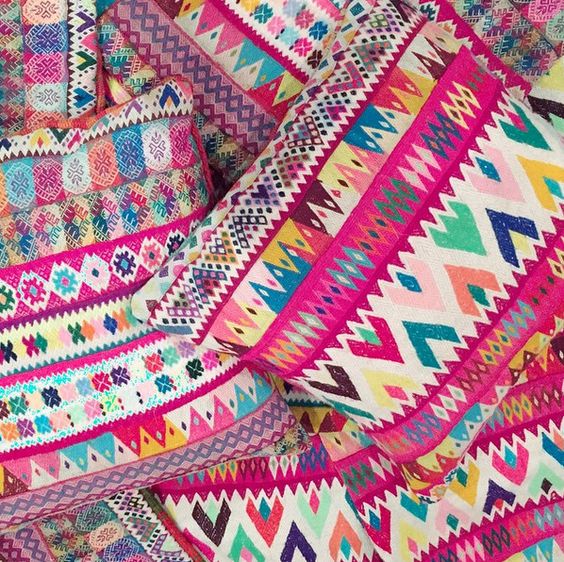 Photo: Lonny Magazine
Introduce New Tableware
Investing in a few brightly colored pieces of tableware is a fun way to kick off the summer season. Go for bold juicy hues and try not the make them too match-y, this time designers are trying to get out as much color as they can from accessories.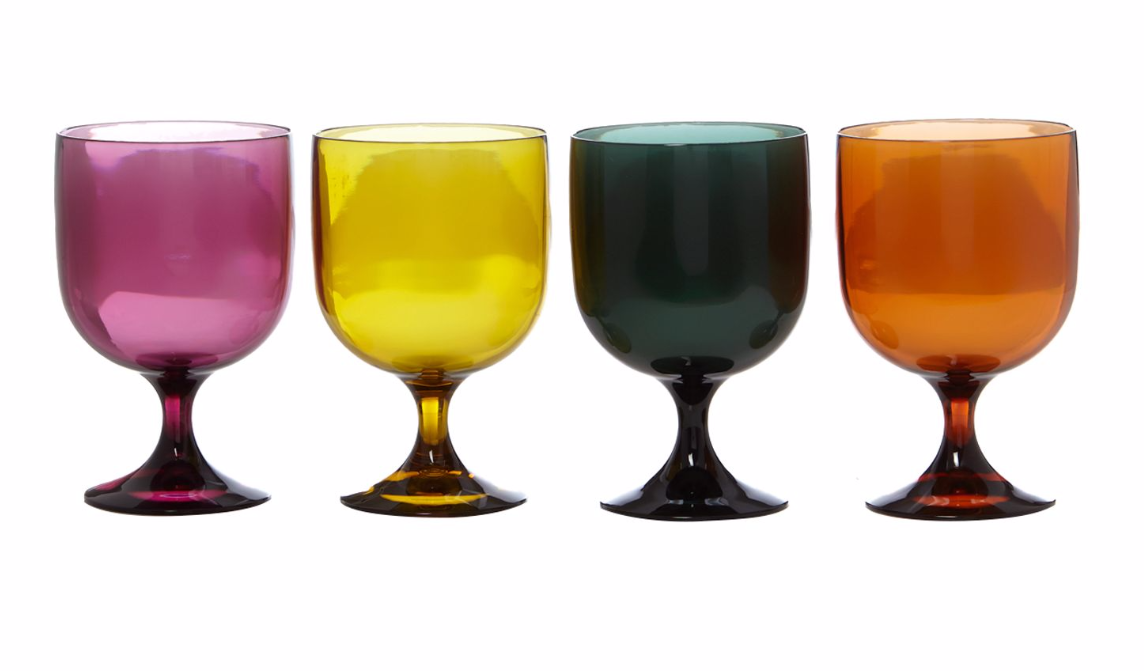 Acrylic Stacking Wine Glasses  – House of Fraser
Do Something Different
Experiment and have fun with your decorating by trying something new for a change. One piece I have always wanted in my home was a canopy bed and this rose pink beauty is exactly what I had in mind. In the medieval times, canopy beds were used to ward off insects and bacteria, today they are used to showcase great design. And great design this is!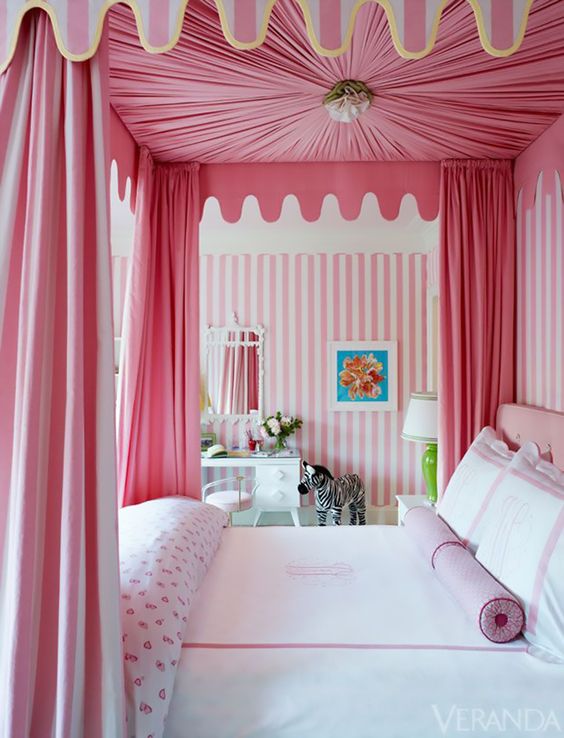 Photo: Veranda