Make your living room a showstopper with our 4 must-have essentials designers swear by!
The first thing your guests see when you welcome them into your home is your living room. The living room is where you mingle with friends before dinner or relax on a lazy Sunday. Since it makes one of your home's first impressions, it's easy to see why your living room is also one of the most important areas of your home to decorate well. You can get away with having a sparsely decorated bedroom or bathroom, but a badly-decorated living room is a no-no!
Here are four must-have items that every stylish living room needs right now:
Invest in a Designer Sofa
If you're only going to invest in one piece of furniture, let it be your living room sofa. Beautiful designer sofas will form the centerpiece not just of your living room, but also of your entire home. As sofas are furniture items that are used very frequently, it's better to invest in a more expensive and higher quality one then to cheap out on this essential piece.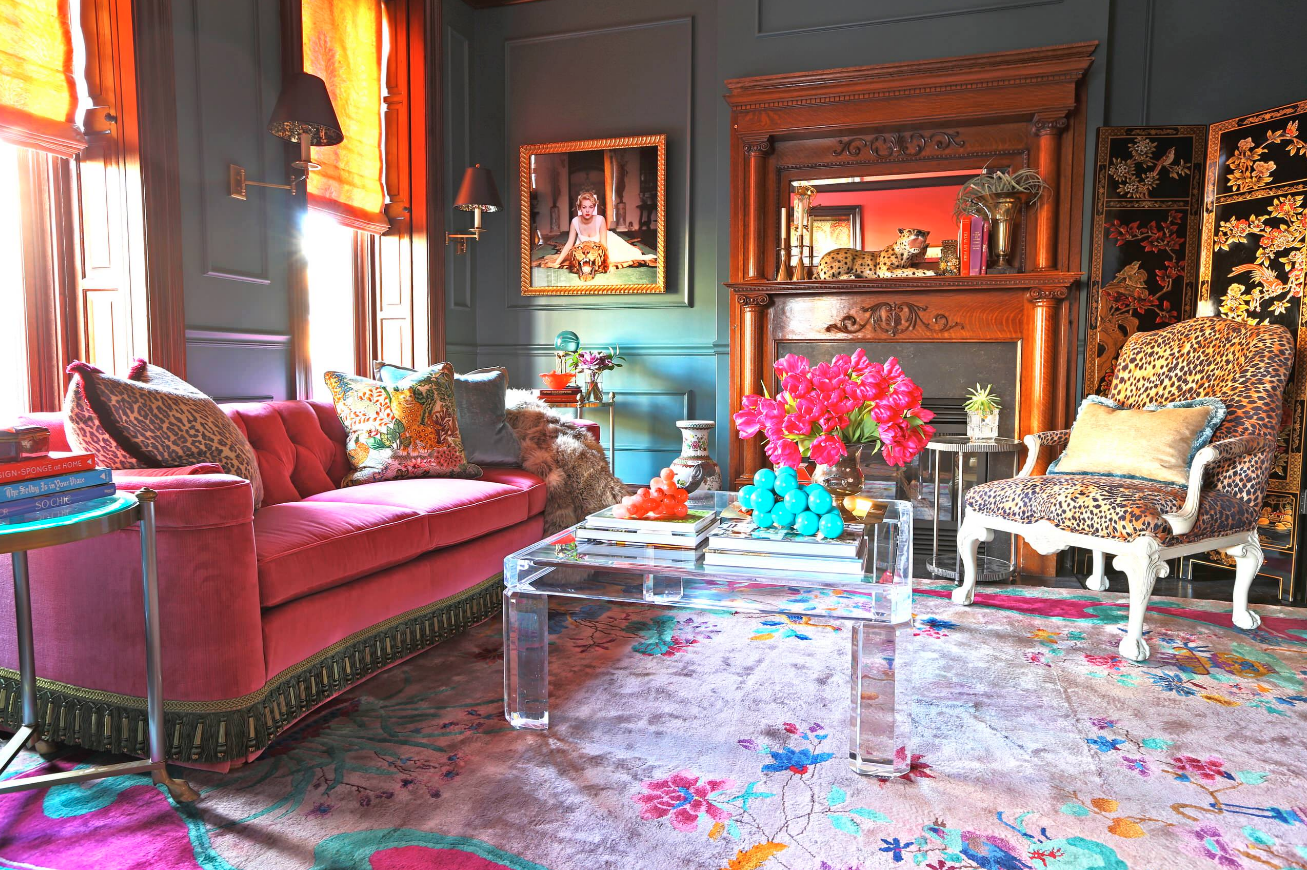 Photo: Houzz
A higher quality sofa is not only easier on the eye but also much hardier, and you won't find yourself having to replace them after a few years due to wear and tear. There are tons of places designers swear by when it comes to purchasing statement-making sofas. Z Gallerie, Horchow, and Thelongeststay are just some of the stores that carry the most gorgeous designer sofas for living rooms of all sizes.
Artwork Goes a Long Way
Bearing in mind that your living room is where most of the social interaction in your home takes place, you can really set the mood with the artwork you choose, so choose carefully. If you're not sure what sort of art would suit your space, you might want to consult your interior designer to make sure the pieces you select are appropriate for the style and mood of your home. This can be tricky, as there's more to think about than just the colour and design of the art.
Photo: Mi Casa
Put Thought in Your Lighting
The lighting you choose can completely transform the look of a space. Yellow lighting is generally recommended for living rooms as they tend to be warmer and more welcoming. Conversely, white lighting can come off as harsh and uninviting. Other than ceiling lights, you'll want to consider the possibility of installing floor lamps or side lamps which can illuminate dark corners in your living room and also make reading more comfortable.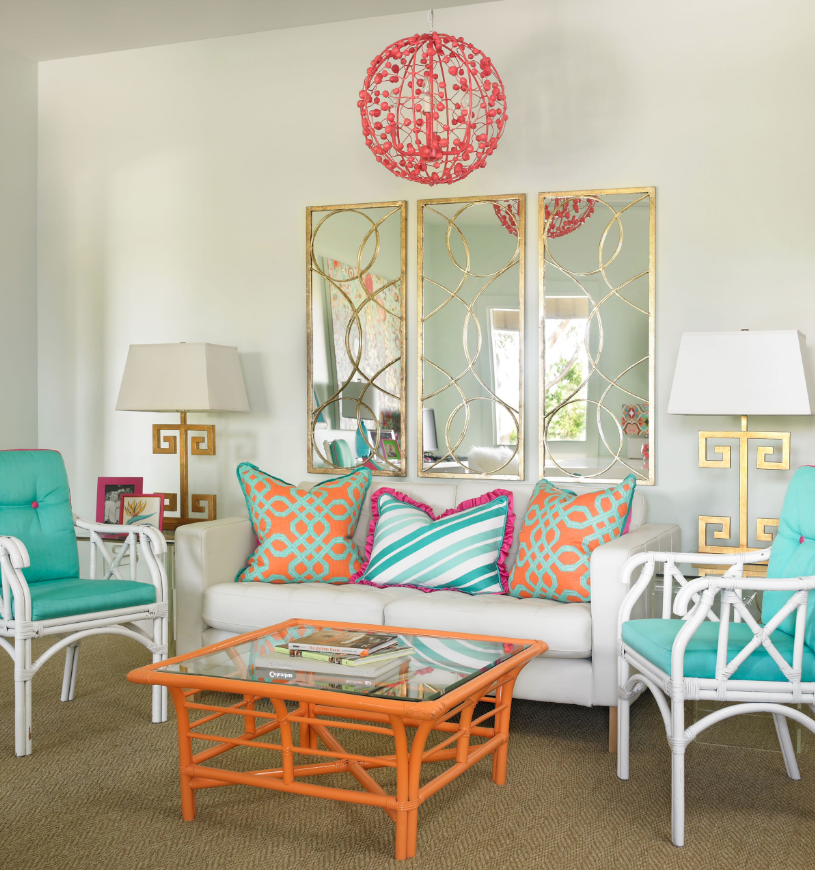 Photo: Leigh Olive Mowry Interiors
Cozy Up Your Space with a Carpet
Nobody likes cold floors, especially in winter. No matter what your climate is like, a carpet is essential in the living room. It not only instantly raises the comfort level of your family and friends, but also helps to anchor the look of your space and tie the various design elements together. The textures and patterns you choose largely depend on your climate and the style of your interior.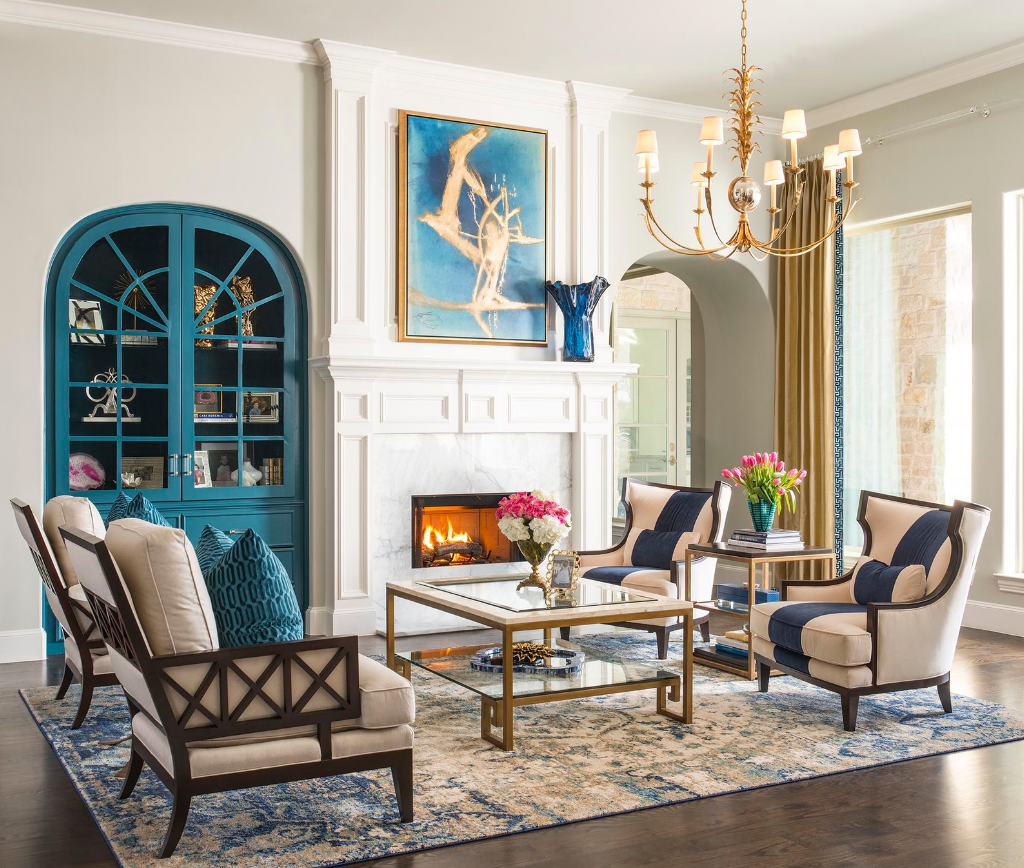 Photo: IBB Design Fine Furnishings
A lush animal skin rug would look great in a warm, woody interior, especially in an area with cold winters. On the other hand, an eclectic interior might benefit from a bright patterned rug that injects a dose of personality. Hot and humid climates would benefit from textured rugs made of lighter materials, as opposed to heavy materials like wool, which would wilt in the humidity.