Photo: DKO Interiors
Next year hold on tight – 2016 is going to be filled with unexpected design trends that are guaranteed to stir up the industry! Designers are paying more attention to dining chairs than ever and have managed to conquer the battle of vintage, modern and elegant – three strong trends that can finally live together in harmony. We've highlighted 5 of our favorite dining chair trends along with some tips on how to decorate with them:
Velvet Elegance
Velvet dining chairs are a great way to guaranteed comfort, elegance, and high-style in your dining room. Chairs in cool dusty pastel tones are my favorite. Think powder blue, dusty rose, and even pale grey make your home decorating look opulent and rich. Paired with a glitzy chandelier, can I say more?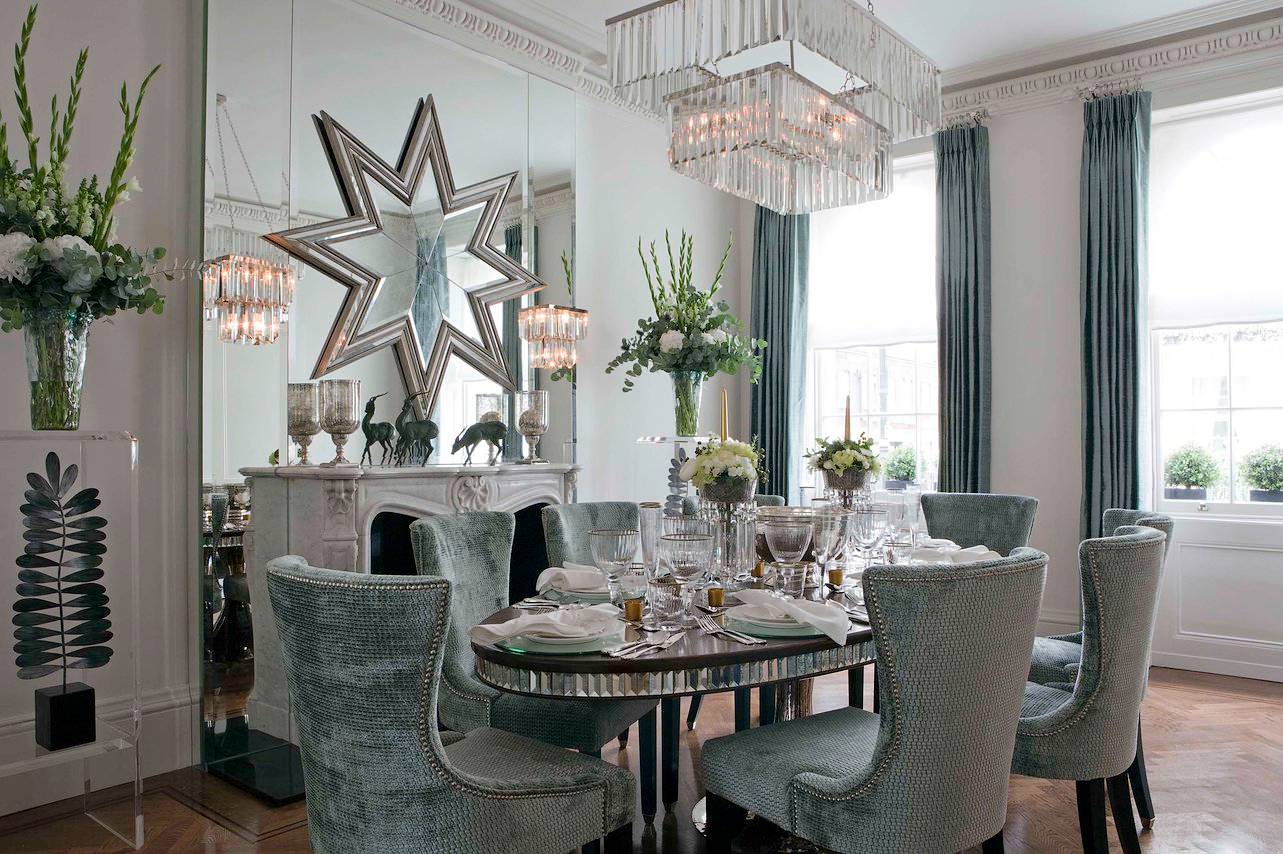 Photo: Siobhan Loates Design Ltd.
Bench Dining Seats
Using benches in the place of dining room chairs is becoming more popular and a lot more practical. Benches seat more people; they look great, and are perfect for seating the kids. A velvet-tufted bench with full back support is a must – try to avoid benches with no backing as they tend to be super uncomfortable!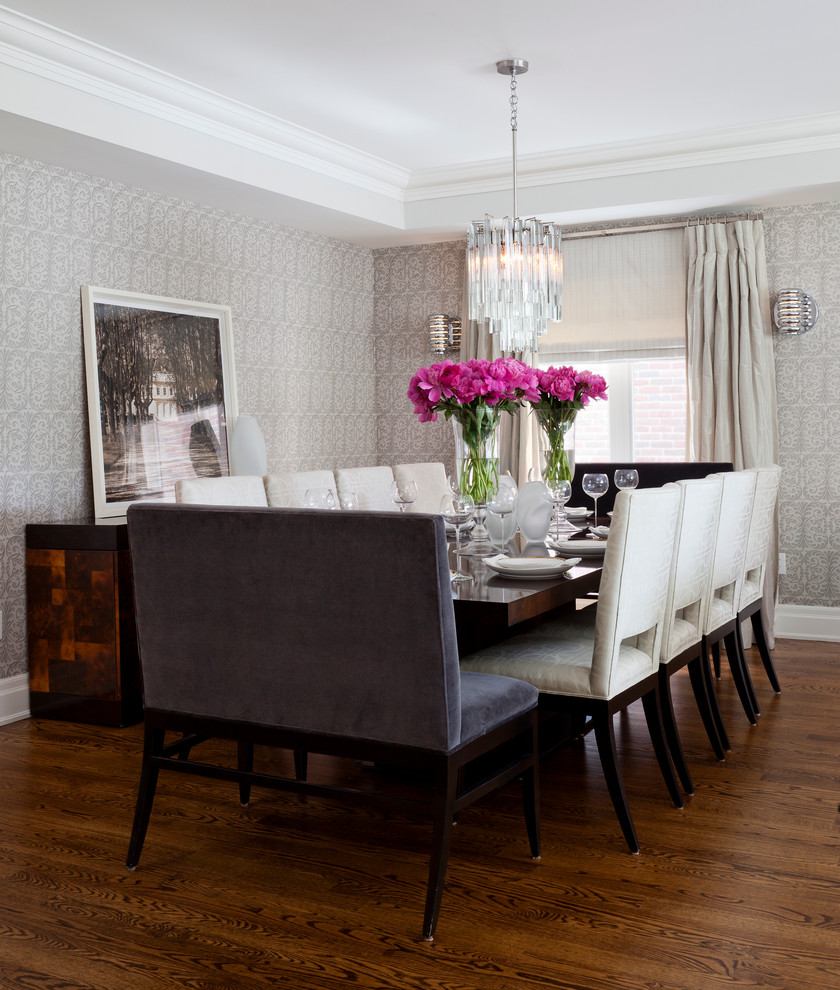 Photo: Merigo Design
Vintage Chic
Don't be afraid to decorate old with new – modern and vintage is once again clashing making the perfect balance between both worlds. Mix and match vintage local finds with state of the art technology or modern mass produced goods. Try pairing vintage dining chairs with a sleek dining table from Target and hanging an antique industrial chandelier in an uber modern kitchen.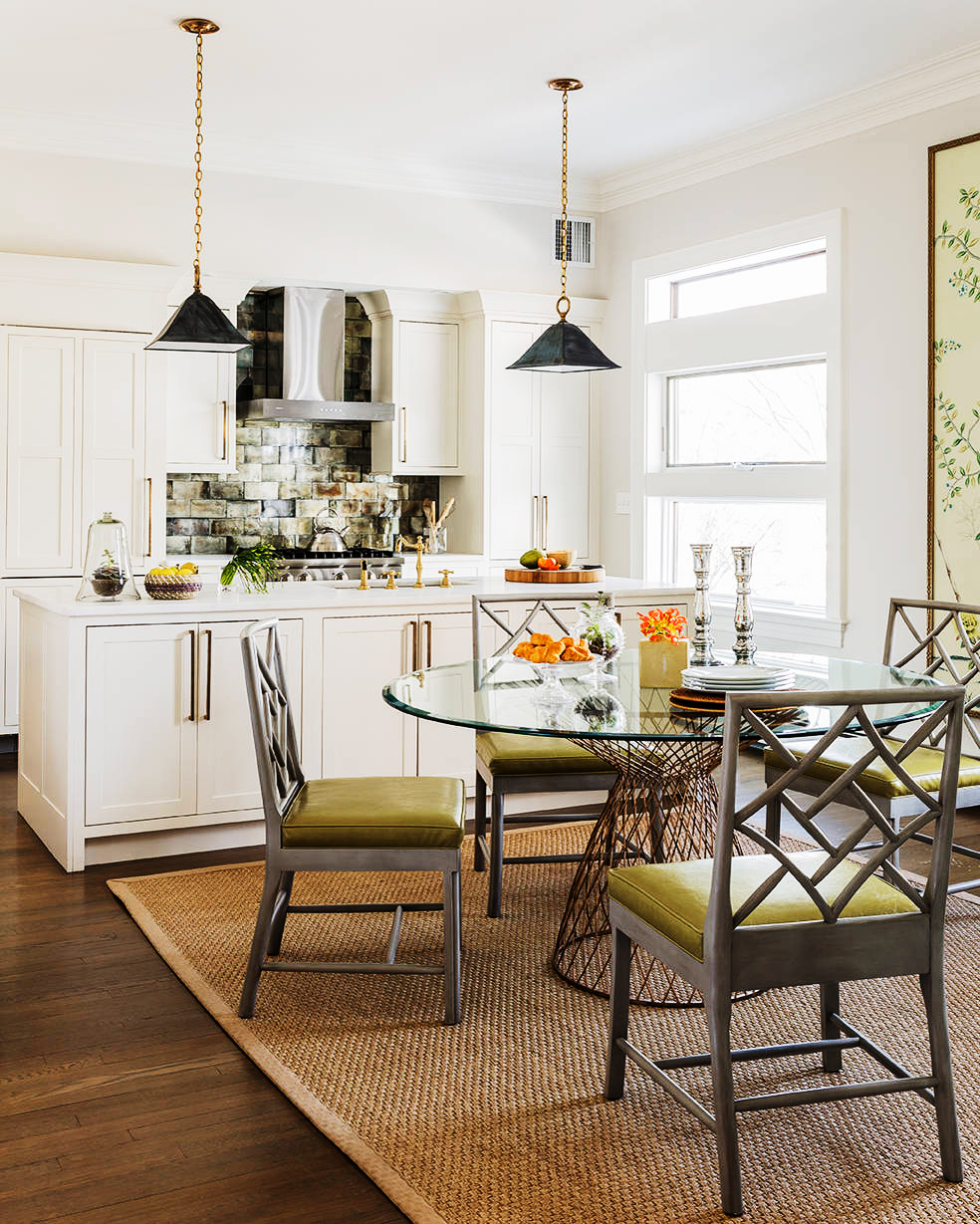 Photo: Lovejoy Designs
Comfy Rattan
2016 focuses on a lot of "bringing the outdoors in" and using furniture that you can use outdoors, indoors. Rattan furniture is made of natural fibers and looks exotic, casual, and makes sense as a multi-purpose piece that looks chic either sitting in your dining room or on the front porch.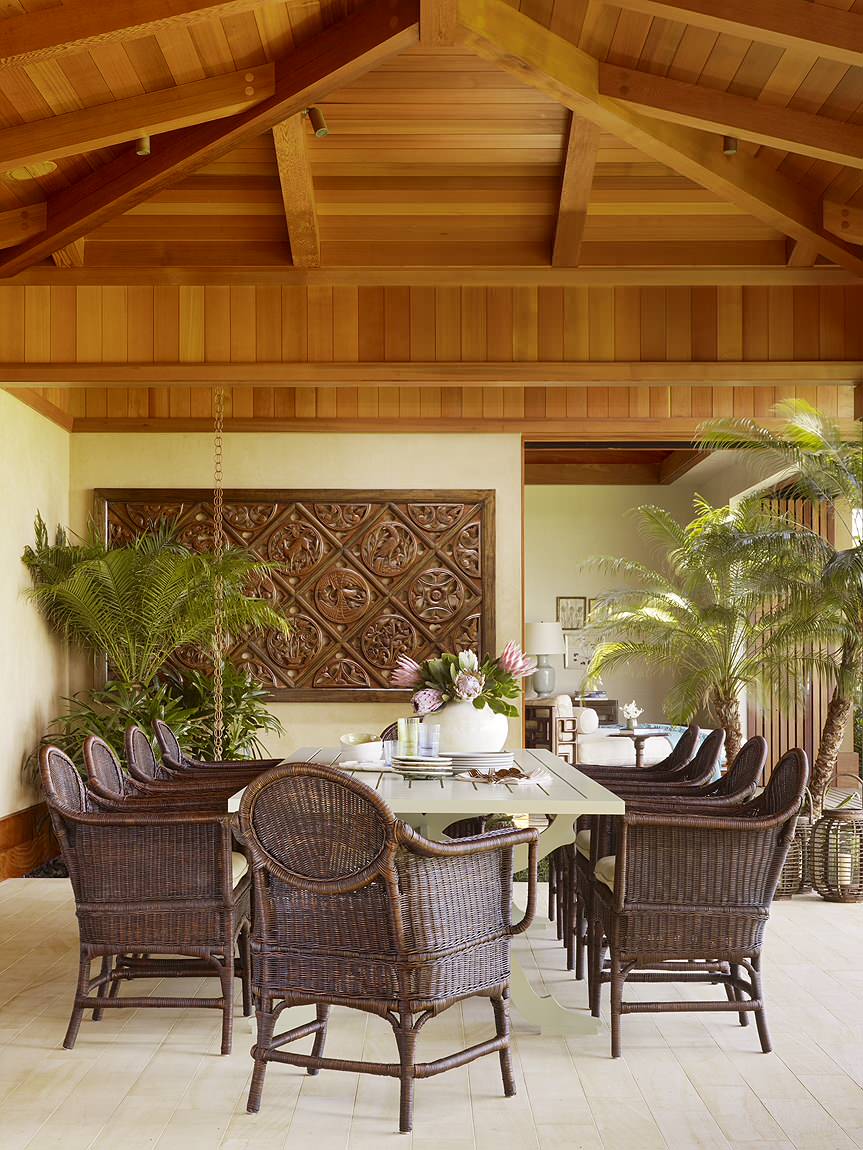 Photo: GM Construction Inc.
Chiavari Chairs
These popular wedding chairs are light, stackable chairs, and come in a variety of different colors, even Lucite! Chiavari chairs add elegance and European flair to just about any design scene. They look high-glamour and are super easy to dress up – add a seat cushion in your favorite textile to match the rest of your room and be prepared for a major design statement.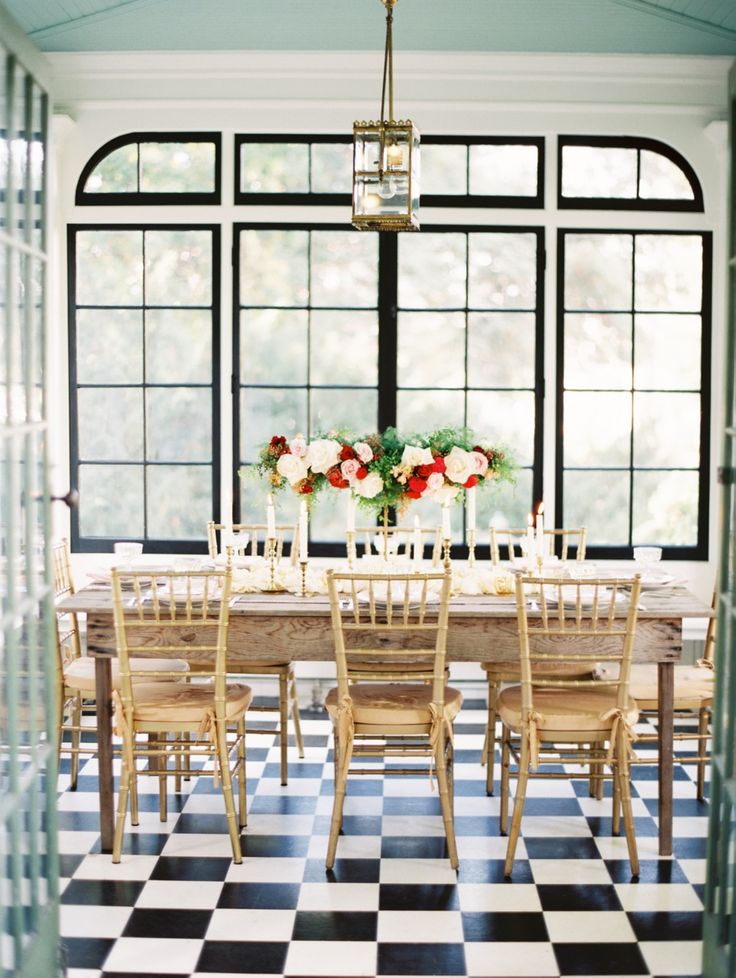 Photo: ProjectWedding.com