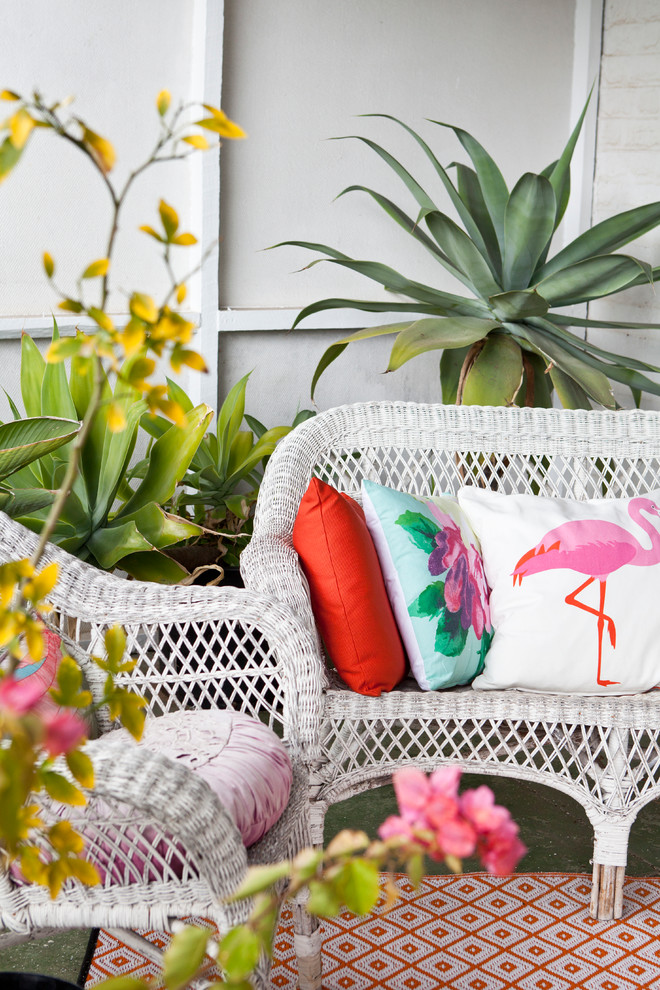 Don't let the winter blues bring you down, decorating with tropical-style rattan furniture is the perfect way to bring back the waves of sunshine and heat, even when your stuck in the middle of a snow storm!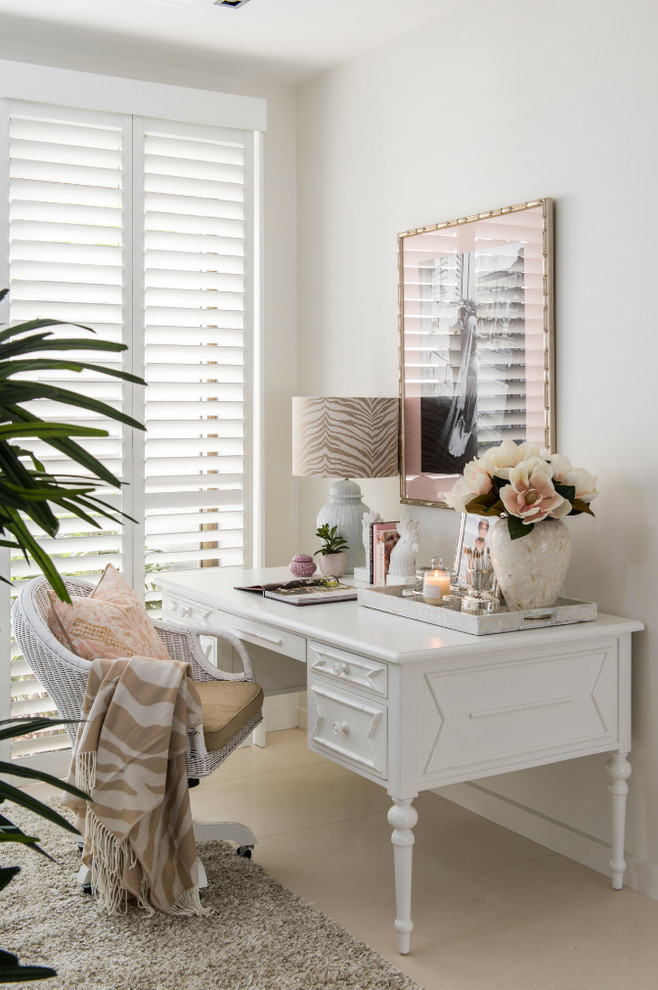 Typically associated with the tropics or outdoor patios, rattan or wicker furniture can actually fit in just about any room setting or decorating style. Even though it's a big favorite for sunrooms, it also brings the perfect hit of tiki-style to a family room, bedroom, or den. What I LOVE about rattan furniture is that is instantly gives a room an outdoors-y, summer-y feel. Definitely something I like to be feeling all year round!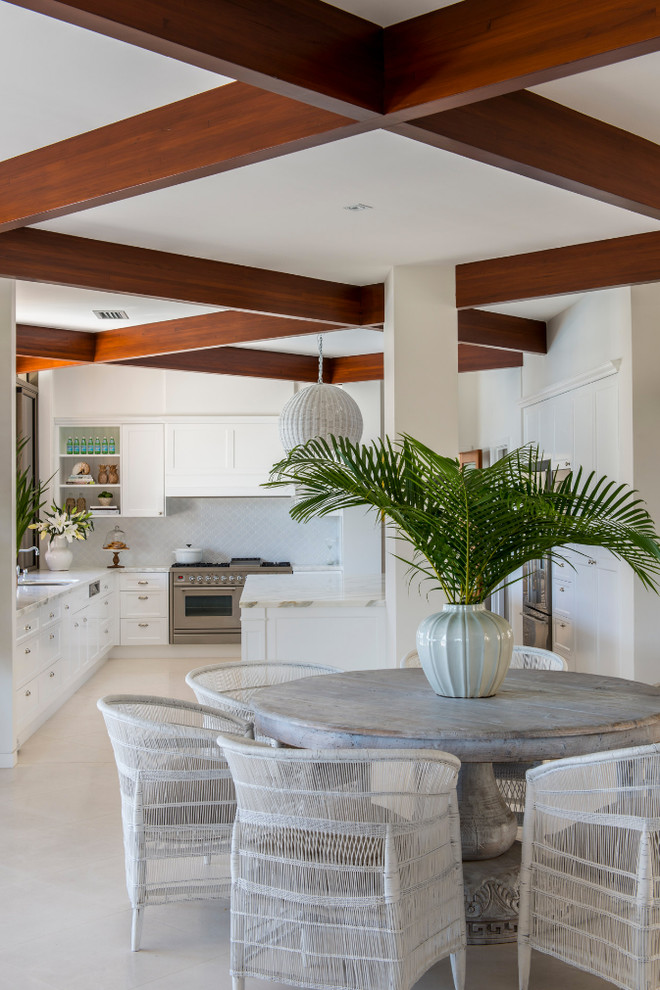 Rattan furniture is without a doubt comfortable, and gives off an informal, relaxed style. This does not have to me cheap or second rate when it comes to tropical furniture. A high end, expertly made rattan furniture with a natural finish and accented with rich, dense, cushions can give a room a warm and inviting European type setting.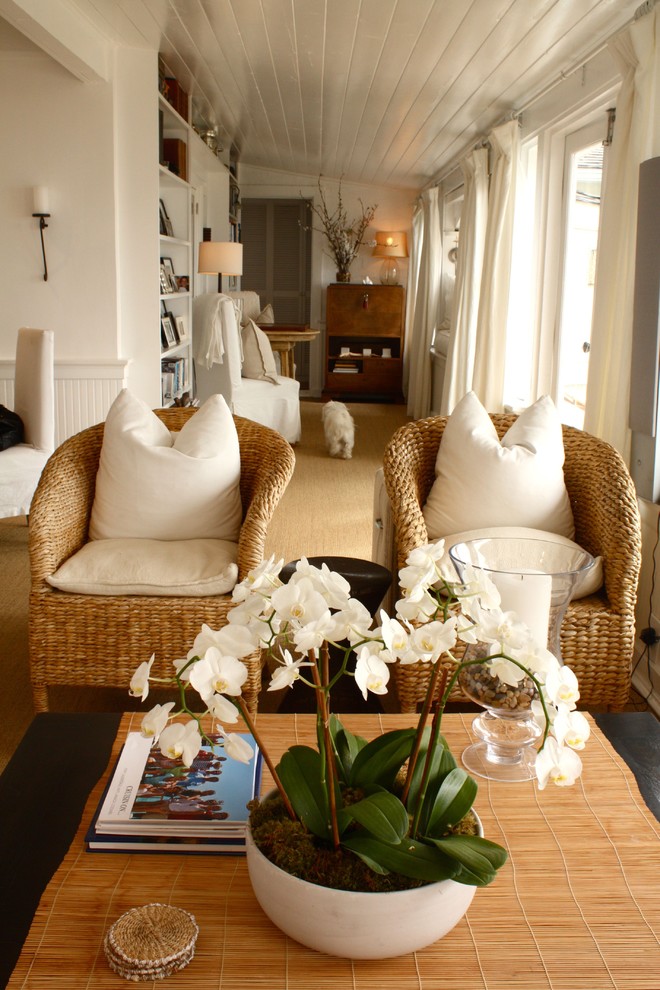 You'll also want to keep in mind that true rattan is a natural wood, similar to bamboo, but with a solid, rather than hollow stem. It's tightly woven or braided into furniture, which makes it lightweight, sturdy, and can last for generations!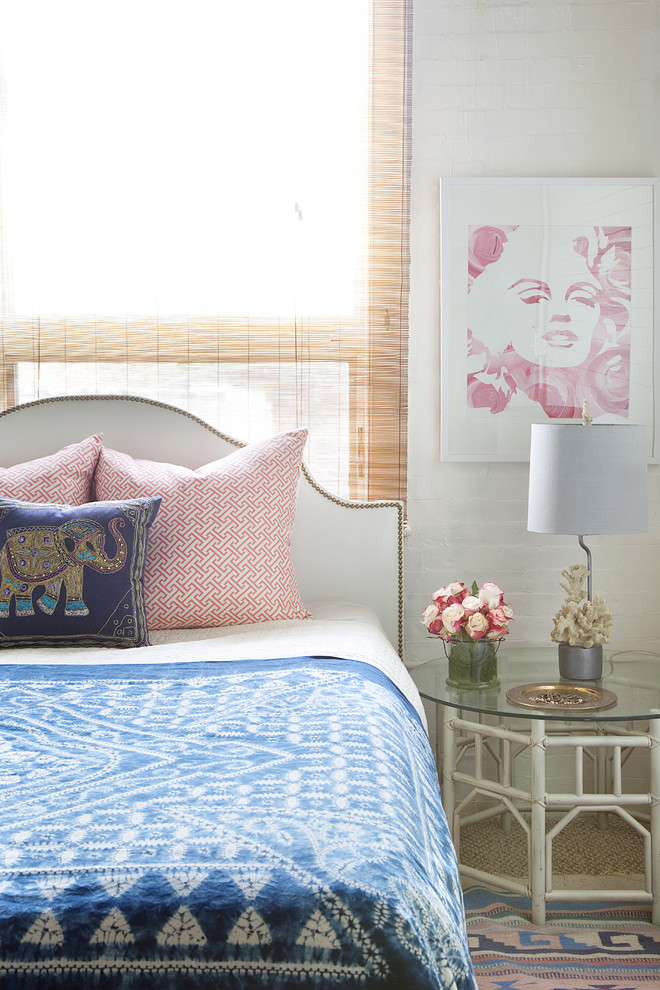 As a natural wood, it can be stained, varnished or a coat of polyurethane applied for a natural look. It can also be painted to match any décor. In fact, rattan wood is one of the oldest forms of furniture wood. The color schemes and styles in seat cushions and backing is endless.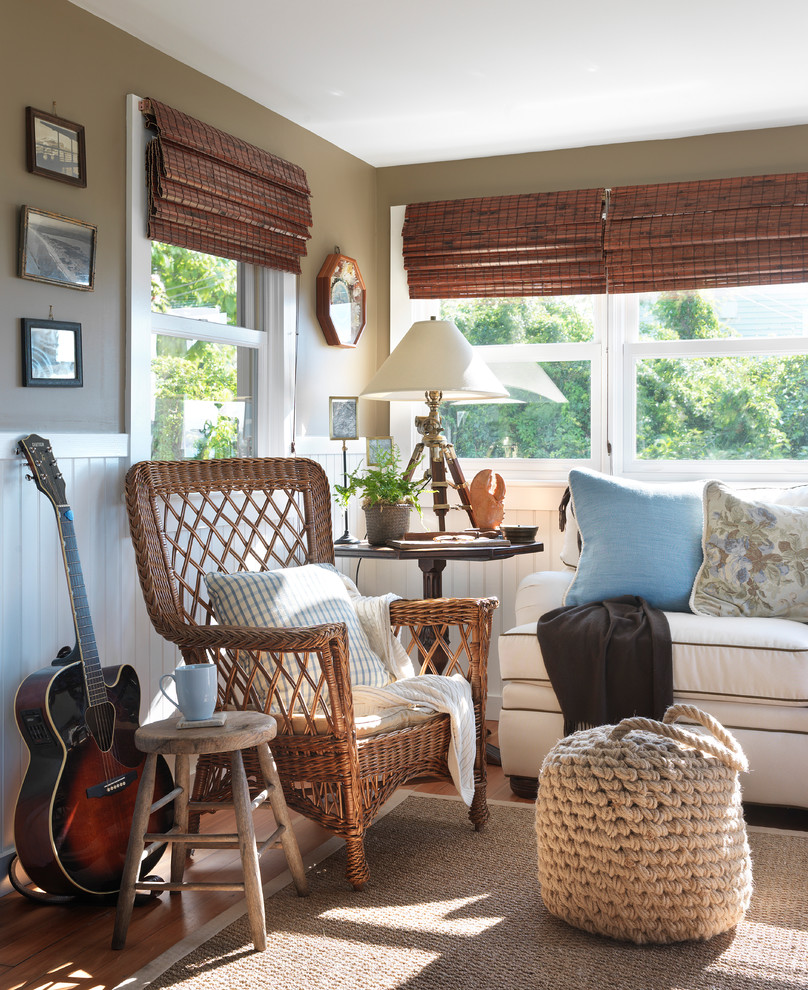 Since it's so lightweight, the furniture can be easily moved and rearranged in minutes to give your home a whole new look!
The bedroom is not left out of rattan décor, as headboards, chests, trunks and nightstands can be constructed with rattan shoots. Though it does not have the heaviness of oak or maple, it can provide sturdy, functional bedroom furniture that will last for years with proper treatment.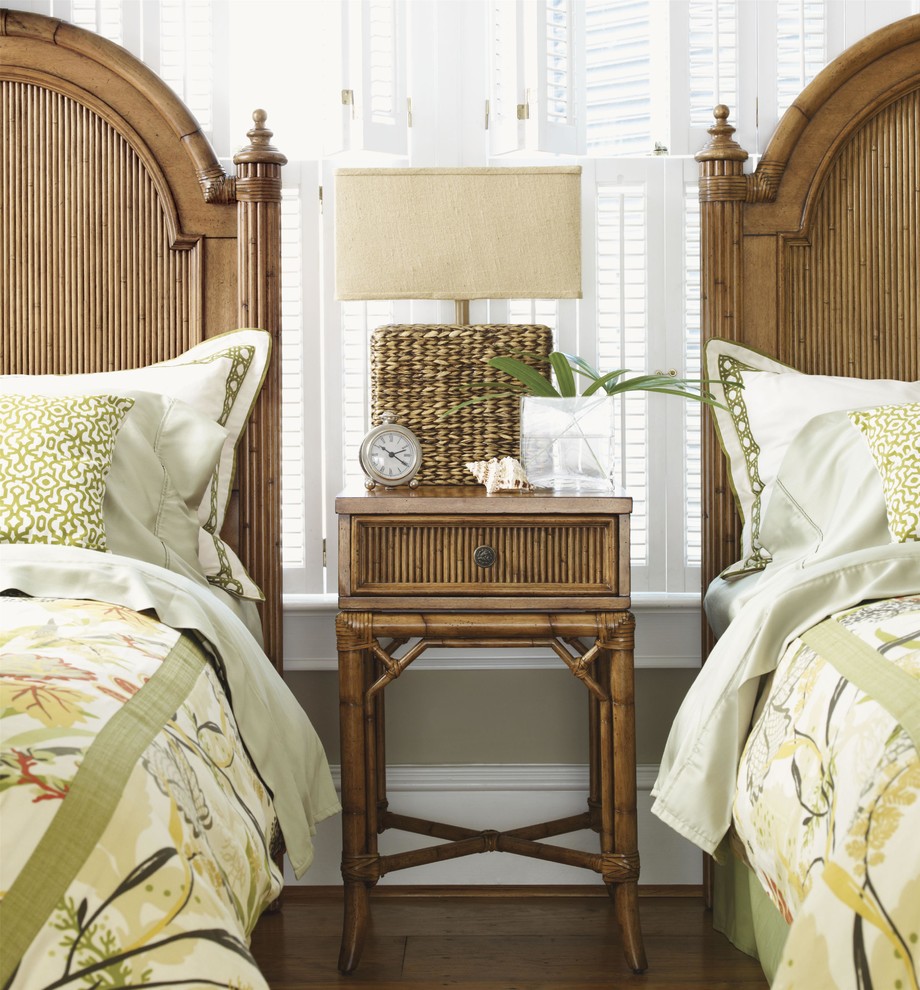 If you take a trip to a quality wicker or rattan furniture shop carrying hand crafted furniture – DON'T only consider it for your sunroom or patio. The wicker trend is gaining steam for bedrooms and living rooms, and there are entire rooms sets created to get this unique look. You can also consider purchasing just an accent piece for a new look, and a hint of summer style.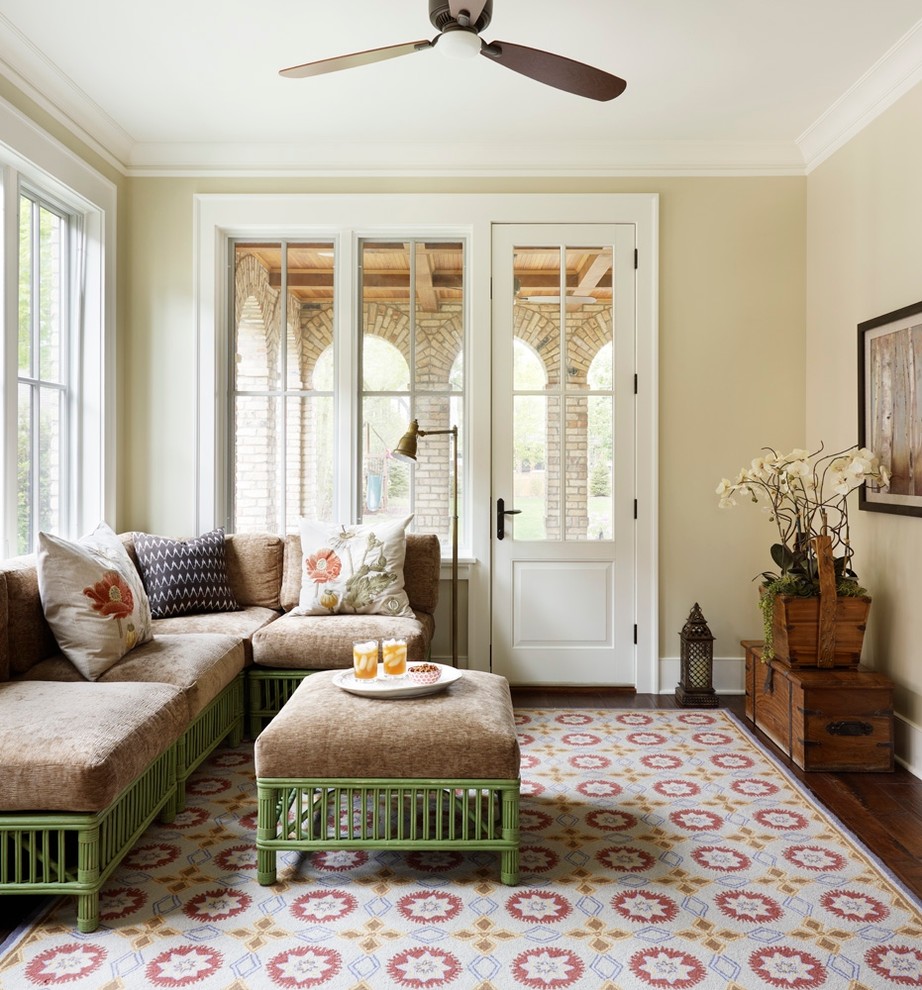 Image Source: Heather Robbins, Molly Quinn, Jules Duffy, Kate Jackson Design