White paint isn't only white – here's how to choose the right elegant shade of white for your room!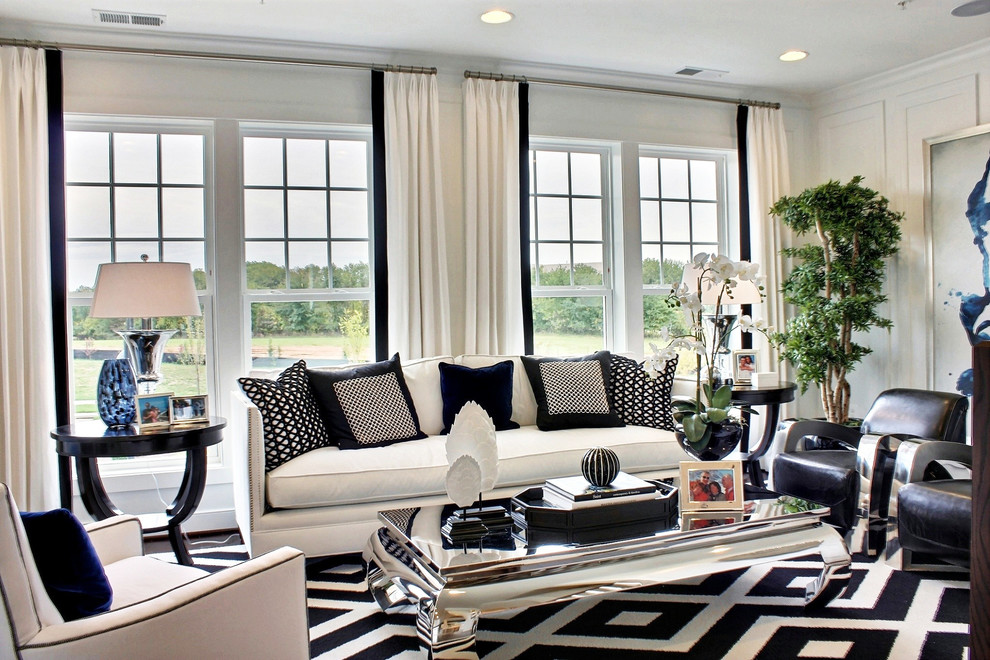 Photo: M/I Home Builders
White doesn't have to mean boring, plain, and blah! Most of us consider this paint color uninspiring, neutral, and uncreative – so not true. White paint can actually make or break a room and transform it into an open, airy, and expansive space just waiting to be fuelled with the right décor.
When it comes to choosing the right shade, most of us want to choose the paint color and either paint the walls ourselves or and hire a professional to do the job, like a renovation contractor. Whatever you decide, the starting point is knowing how to choose and use your paint for the best results and if to consider hiring house painting services.
A Fresh Start to Decorating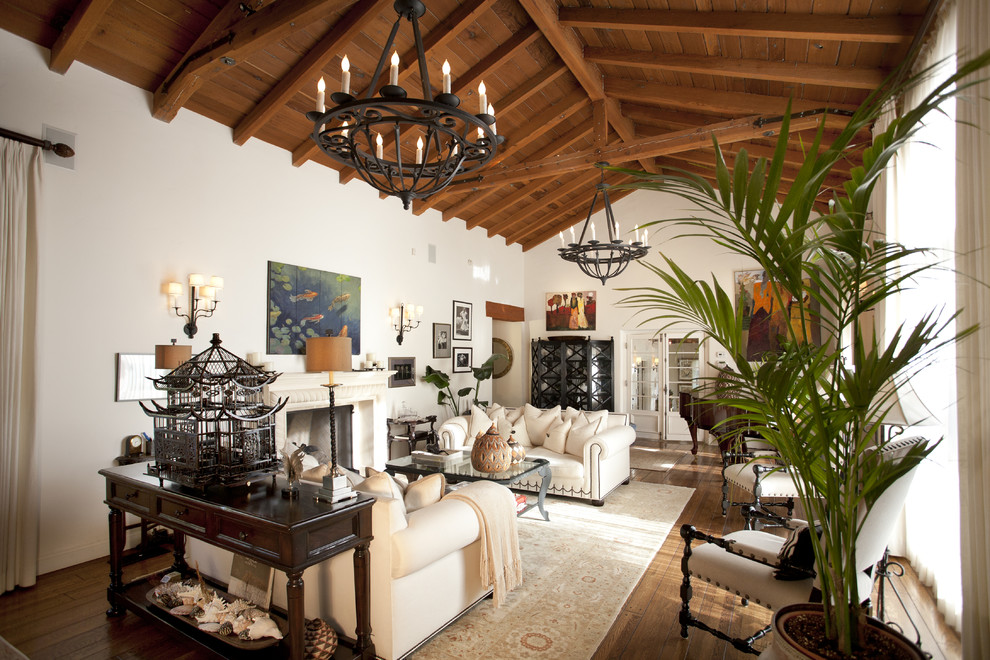 Photo: C&C Partners Design Build/Firm
White paint acts as a blank canvas and provides your home's interior with a fresh start, giving you the opportunity to build up a whole new look – if you know how! You want to be careful with white, as it can either transform a room into a cool clean space that inspires, or it can create a room that is devoid of warmth and personality.
White gives you the opportunity to choose any color scheme you want to decorate with. A monochrome theme, rustic Mediterranean styled décor, the choice is yours – just make sure to stay far away from a sterile hospital feel! 
Use The Right Shades to Set the Mood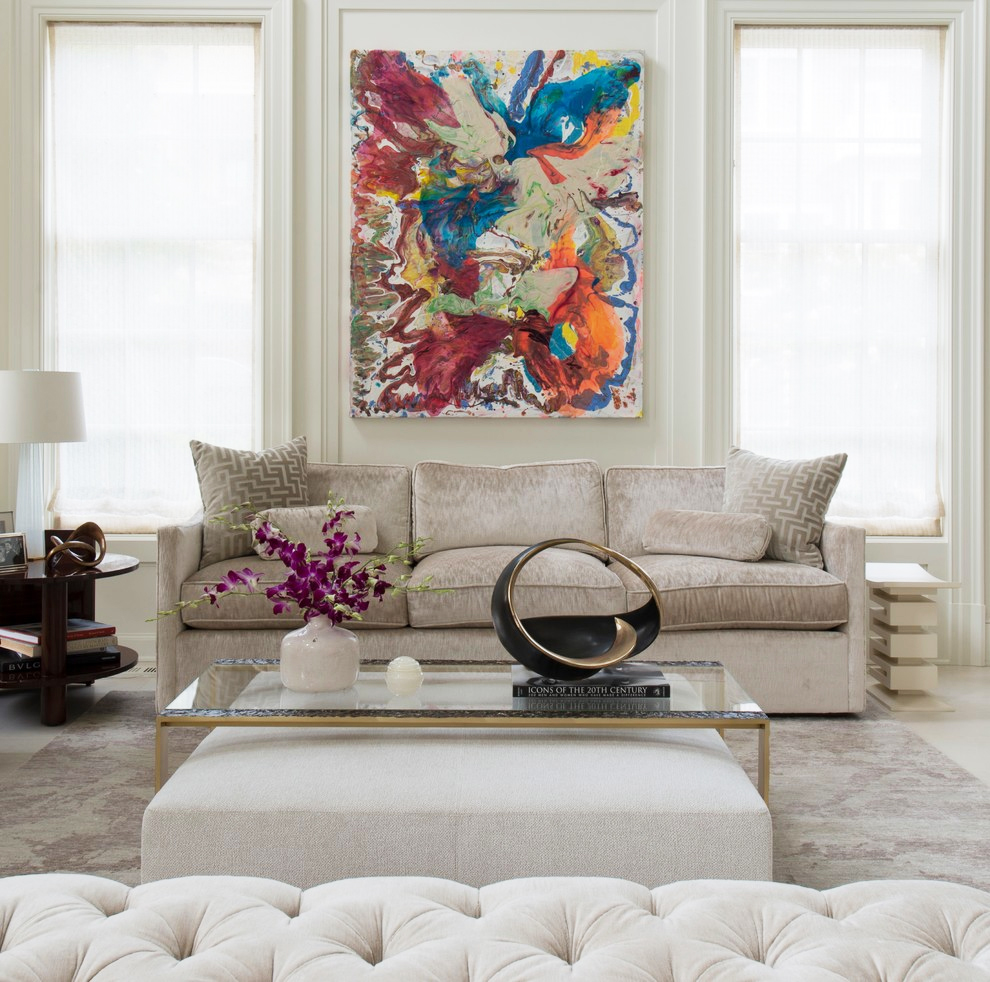 Photo: Palindrome Design, LLC
Different shades of white can affect the temperature of a room and reflect different tones of natural light throughout. For example, Behr's new Cottage White is a soft and creamy white with a hint of yellow, which casts a warm glow over a space. This makes it a lovely choice for a bedroom where its soft undertones bring out the beauty of classic white linens.
Meanwhile, a silvery white like Pratt & Lambert's Silver Lining creates the perfect balance between warm and cool, which makes it super easy to live and decorate with. Light plays well with it, sets a peaceful mood, and makes the perfect shade for an elegant family room.
Layer Different Shades of White
The trick to decorate with white is to use a few different tones of white in a layered combination. Paint your walls a soft creamy white and add contrast with crisp white curtains and another shade, such as ivory coloured bedding. A combination of shades helps achieve welcoming warmth that you may not thought was possible with such a "neutral" colour.
If you are looking for a cool look such as in your living room, cool pure white walls with matching white furniture and curtains, creates a stunning contemporary vibe and a space that is actually quite calming and offers minimal contrast and distraction.
Compliment Your Wood flooring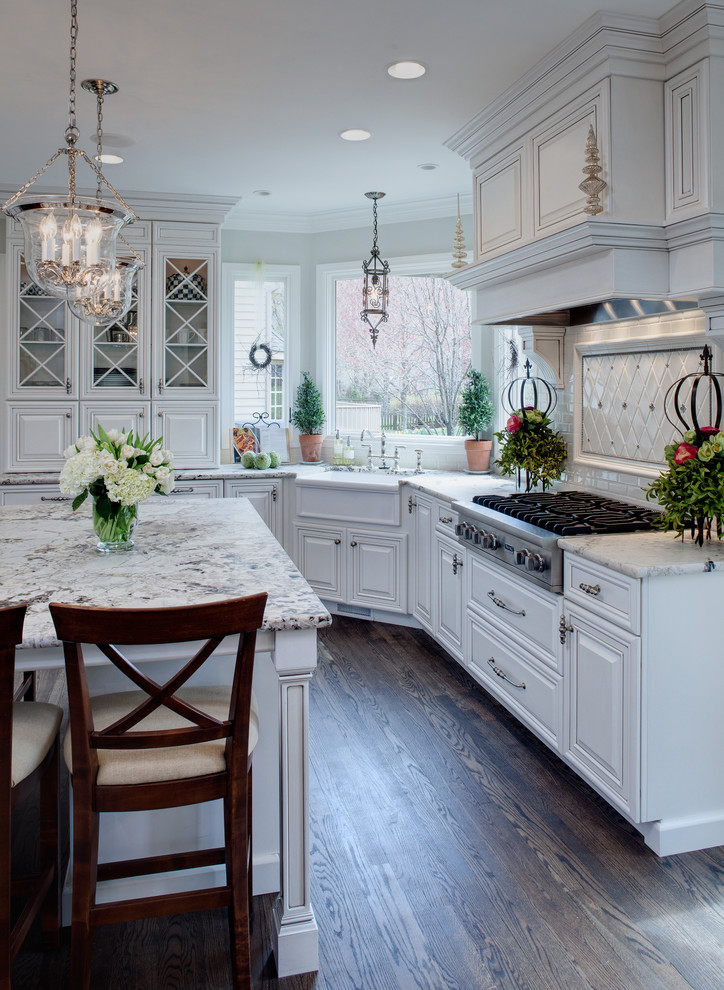 Photo: Drury Design
What is really trending in the decor industry for 2016 is making a clean, sharp contrast between your walls and flooring. This means light walls and dark flooring, a look that is elegant and rich looking. If you want to make your kitchen look designer-grade, opt for white cabinets and ivory walls, and then pair that with deep wood flooring. A bland kitchen instantly looks stunning with some sharp, trendy contrast. Ahh, the power of white!