To start off the week, we've put together some quick bedroom eye candy, take a peek! 
French Revoloution Style Bedroom in Richmond, Virginia By Designer Bunny Williams:
Bunny William's designs never disappoints, she always manages to put together a well tailored room that is classical yet up-to-date. This bedroom is a stunner, and definitely makes for some juicy eye-candy on our blog! My favorite part is the light blue chinoiserie walls, I wonder if she used wallpaper or hand painted those walls?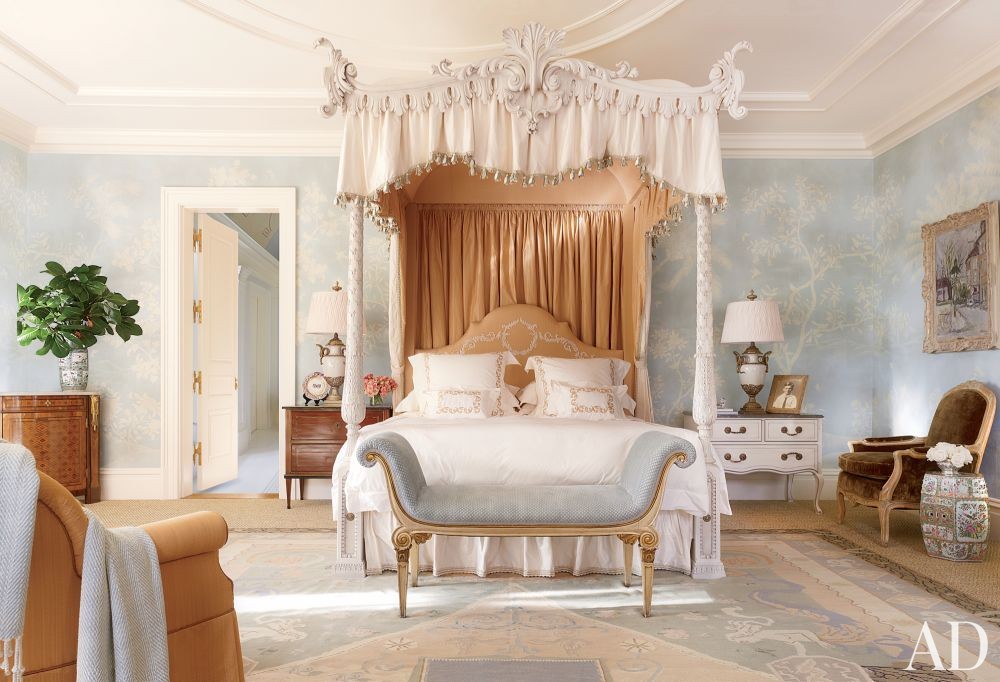 Photo: Piter Estersohn
Ceiling to Floor Violet, Designed by Susanna Maggard, in New York, NY:
Many people say to sway far from violet for a bedroom, but designer Susanna Maggard has definitely proved them wrong! This striped canopy is actually not part of the bed, it is hung form the ceiling – talk about a clever designer!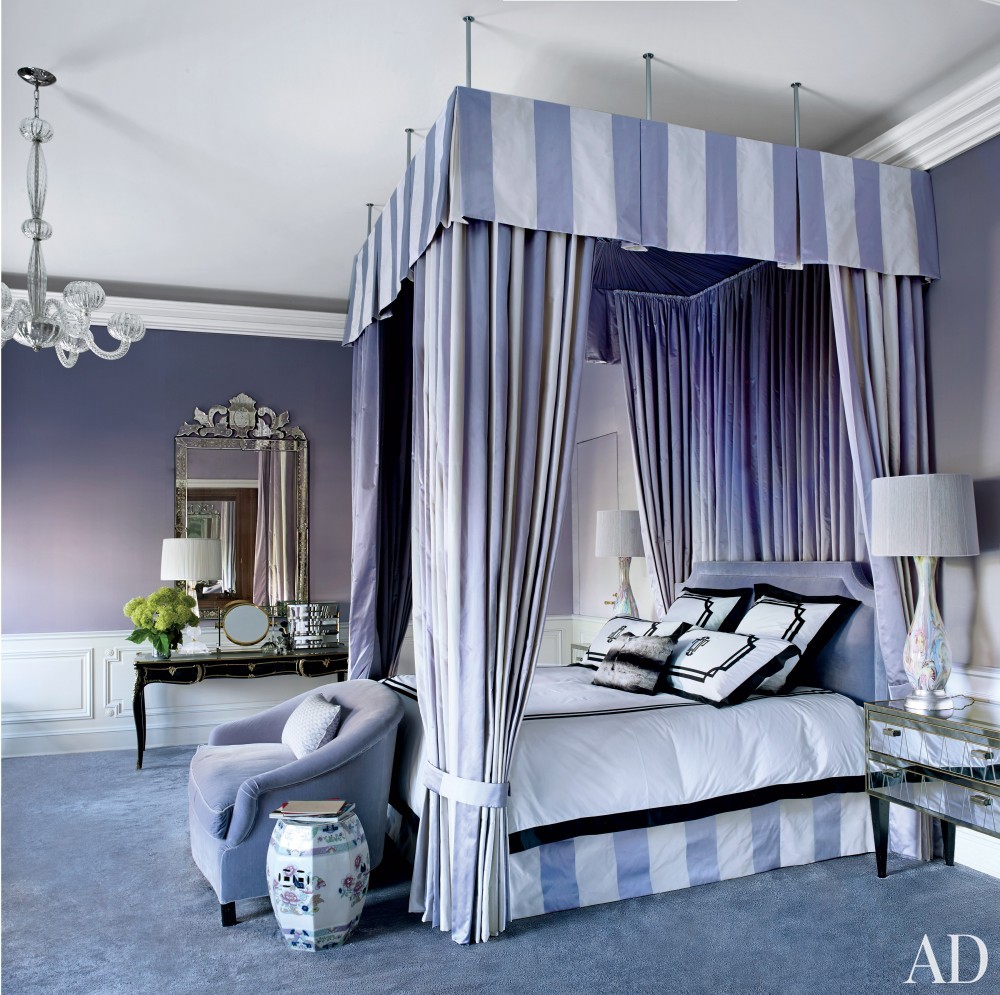 Photo: William Waldron
Fit for a Queen, Designed By: Mlinaric Hernry & Zervudachi:
Tall ceilings, intricate wall mouldings, a canopy bed, and tiny French floral textiles make this bedroom fit for a French Queen! The designer made over the whole bedroom in a limey green, but made sure to stick to the classic royal red for inside the canopy, and the sofa.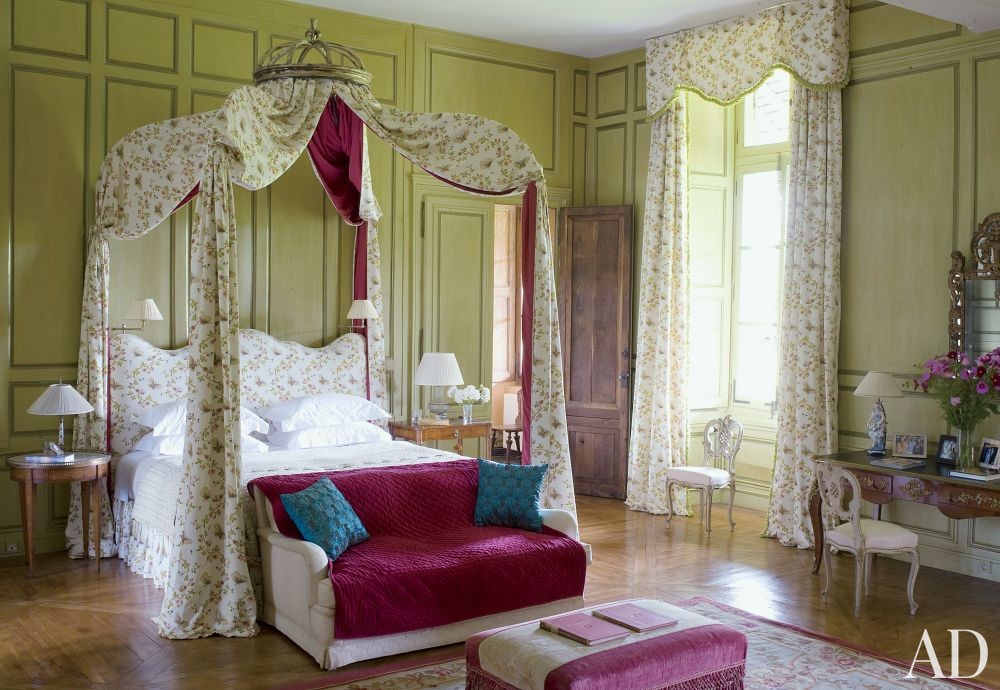 Photo: Tim Beddow
Yellow and Blue Bedroom, Designed By Michael Simon Interiors, in Palm Beach, Florida
Every master bedroom needs to have a sitting room, fireplace, and a full length mirror. Michael Simon is no stranger to details, he put together this bedroom with delicate decor that is both stunning, and timeless.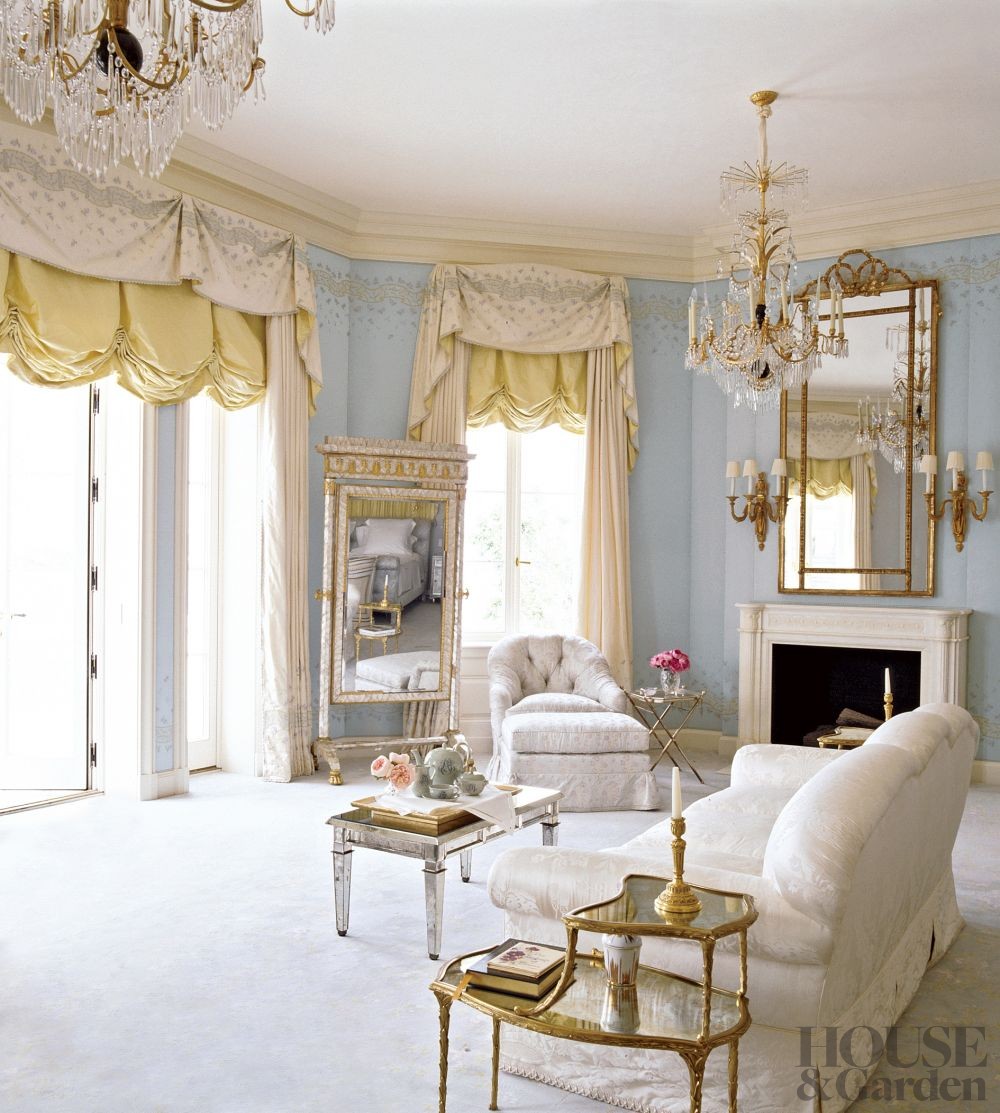 Photo: House & Garden