Beds come in all shapes, sizes and materials – they turn a basic bedroom into a master suite full of style, luxury and comfort. 2014 is swaying away from the rustic, and iron framed beds of last year and looking towards the more soft, warm, and natural feeling of leather beds. Whether your whole bed is upholstered in leather, or just the headboard, you've jumped on 2014's bandwagon of bedroom style! Check out some of our favorite looks: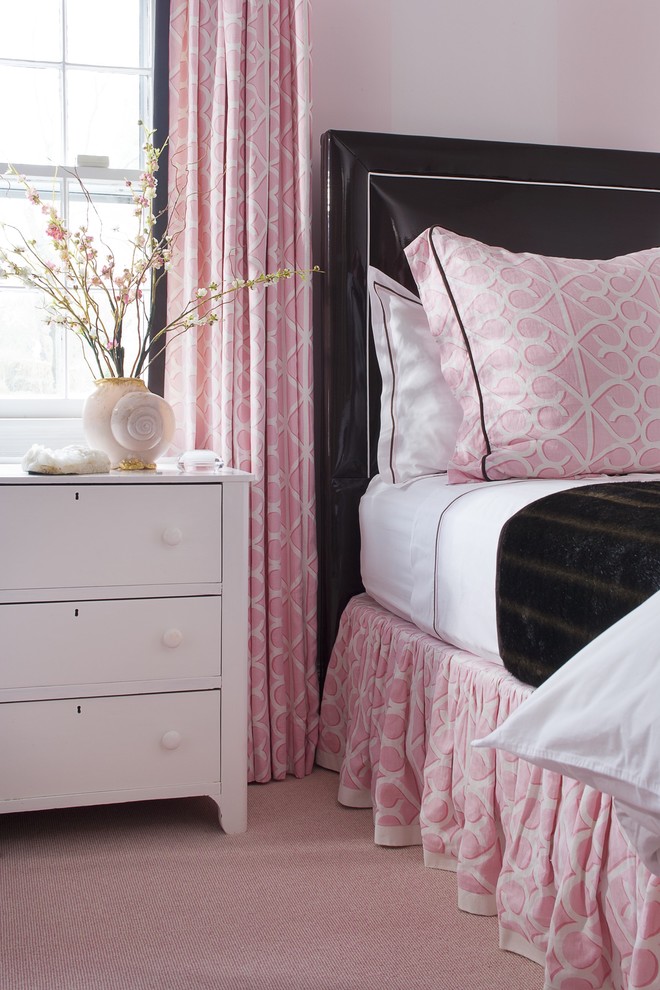 Tiffany Eastman Interiors
This black patent headboard sets of this girly room and adds a rebellious kick to the soft pink walls, curtains, and flooring.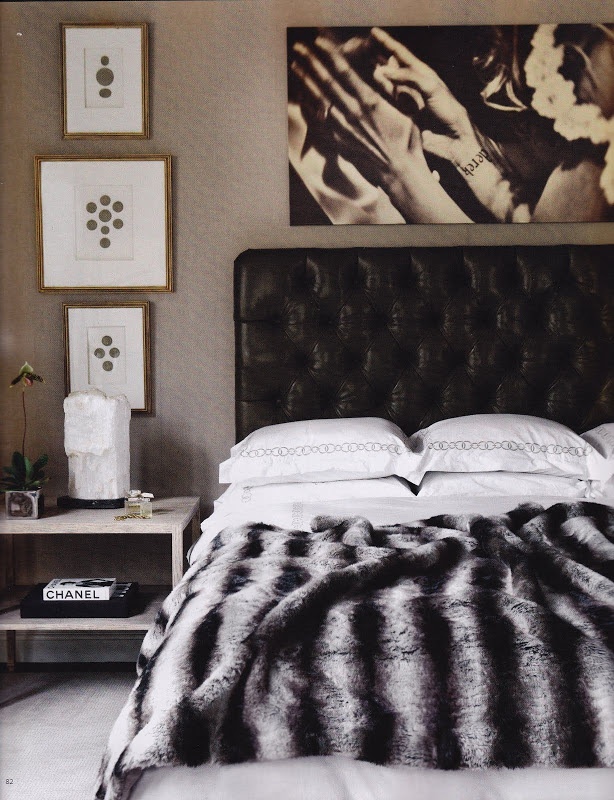 Greige Design
This bedroom calls for a more masculine style, so the designer incorporated a tufted dark leather bed and paired it with a soft fur throw. The taupe walls go with just about anything, but I would definitely add some color with a few plump vibrant cushions!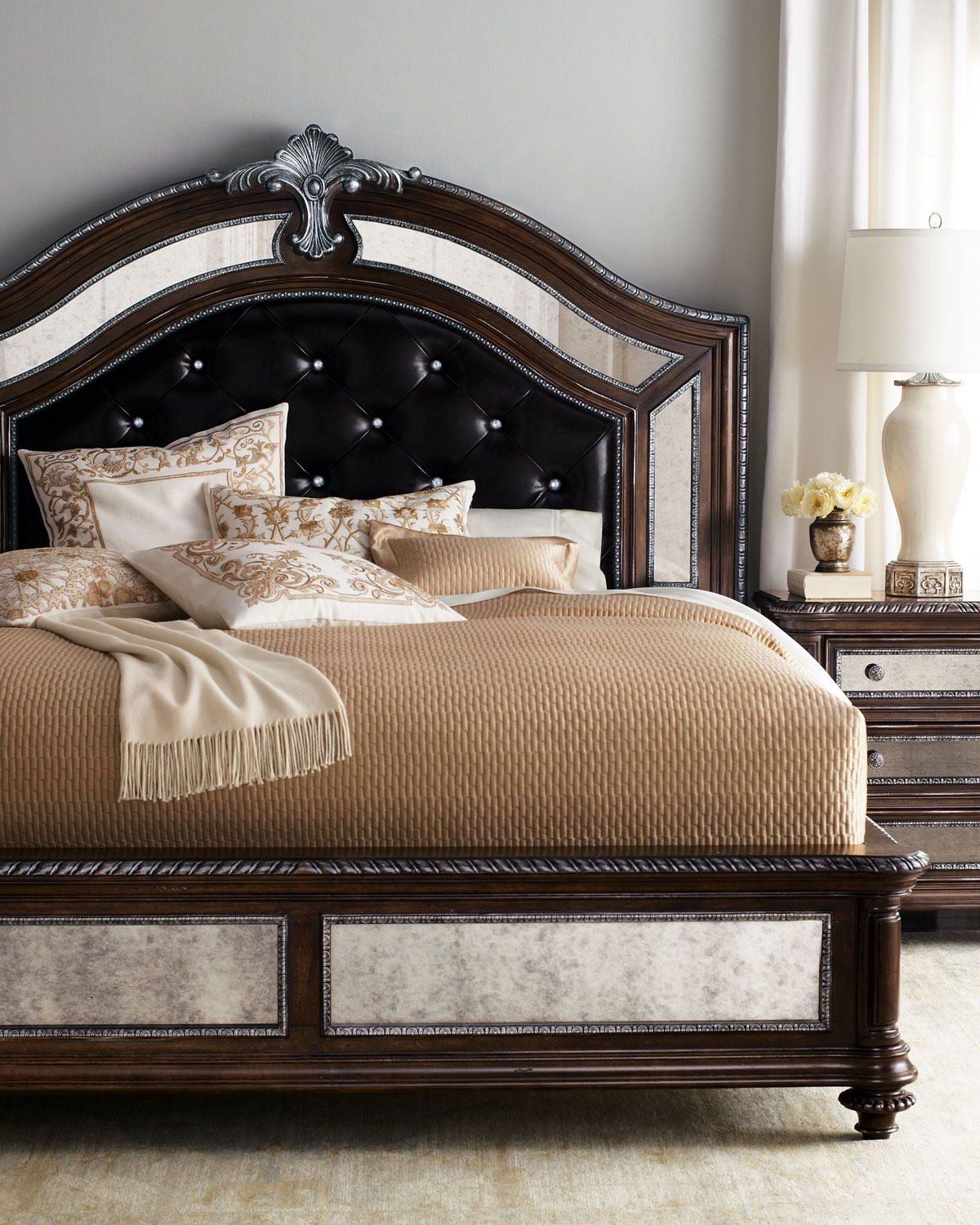 Horchow
Getting on trend with a leather bed doesn't necessarily mean to "go all out". You can always try a wooden frame with a leather insert like this gorgeous bed with intricate designs.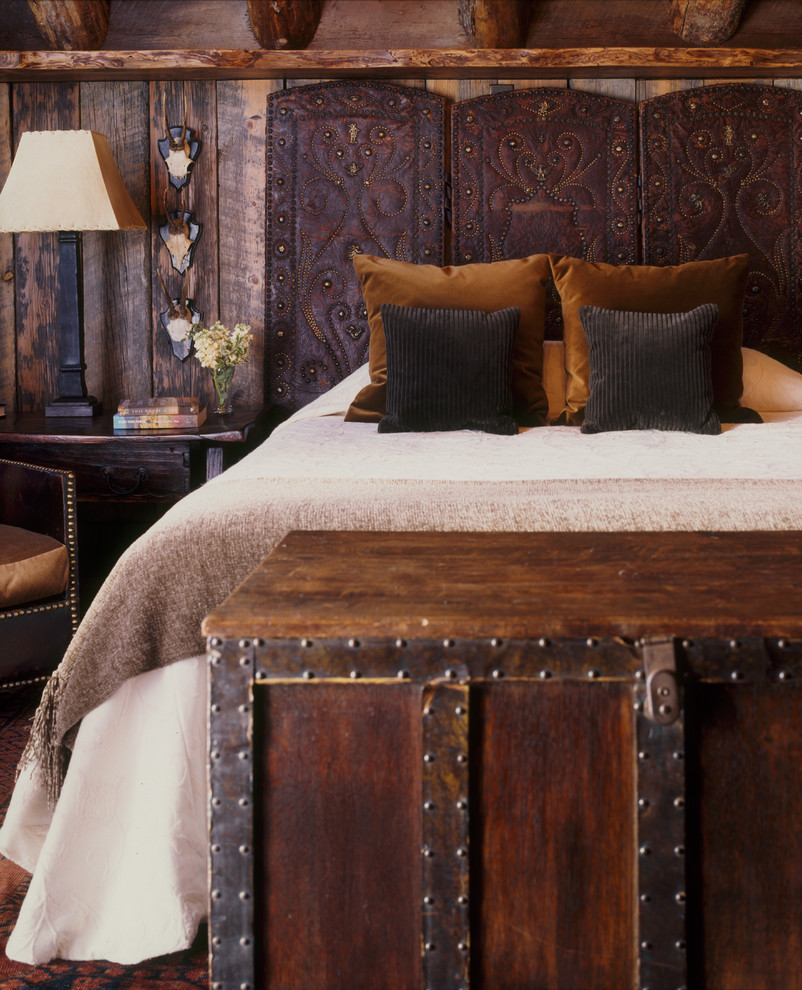 Houzz
If you aren't too keen on purchasing a new bed just to get on trend, switch up your headboard with a leather screen. This vintage screen upholstered in leather along with nailhead studs works miracles in this rustic style bedroom. Get creative, and use various different pieces to make yourself a new headboard.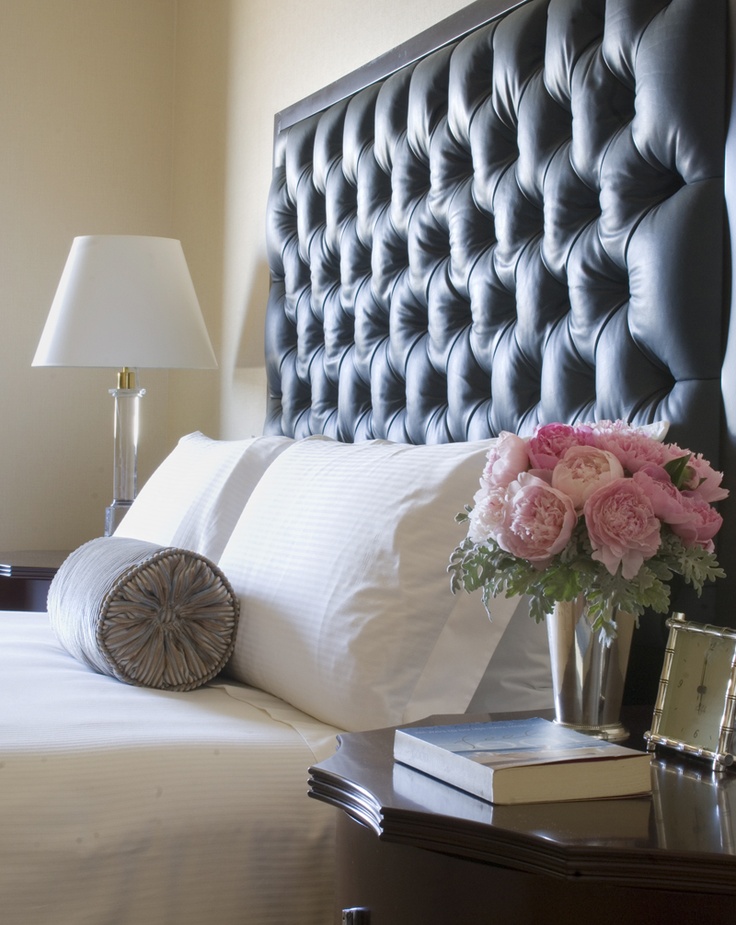 Peter Vitale
Tufted furniture is always a classic look no matter what the year, or season. I love the look of the tufted beds from Bedsos.co.uk, and could see myself incorporating this trend not only in my bedroom, but also in my living room with a massive chesterfield sofa. What do you think about this new trend? Why you give it a go?