Decorating apps are lifesavers for homeowners and interior designers, we've got a list of our top favorite 4 that we really can't live without!
When redecorating a space either as a homeowner or a professional interior designer, your ultimate goal is to transform a plain area into an inviting and appealing space that is also functional. This requires knowledge and lots of creativity, which is why we love to use these handy apps to help us out:
LikeThat Décor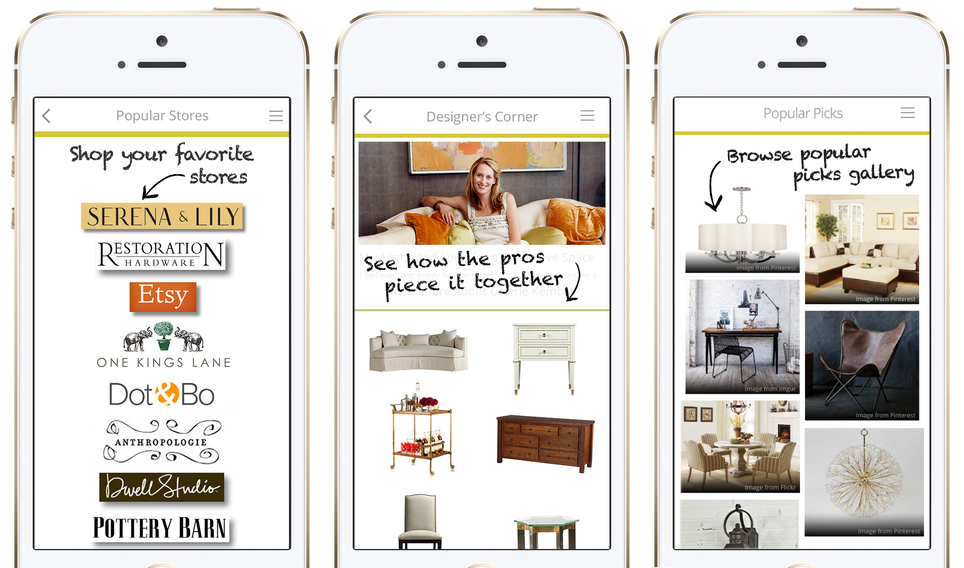 This highly interactive app allows designers to search the web for thousands of products, some of which are free or available to purchase, in order to furnish any design. Did you see something in a friend's home you like (or, perhaps a stylish magazine)?
LikeThat Decor provides multiple ways to search for desired items. For example, a simple search using key terms will bring up images of items that match the description you provided. From that search, a designer can focus on more specific styles or on a particular design. The colorful and focused images make this app extremely helpful.
Additionally, a designer can upload pictures from her phone, and the app will find similar products to match the designer's idea.  The app will allow users to paste a URL from another site to search the entire web for similar styles. Finally, one of the biggest advantages of utilizing this app is for price comparison. Similar products are advertised with price points. This is great for those designers working with clients with a specified budget.
Houzz Interior Design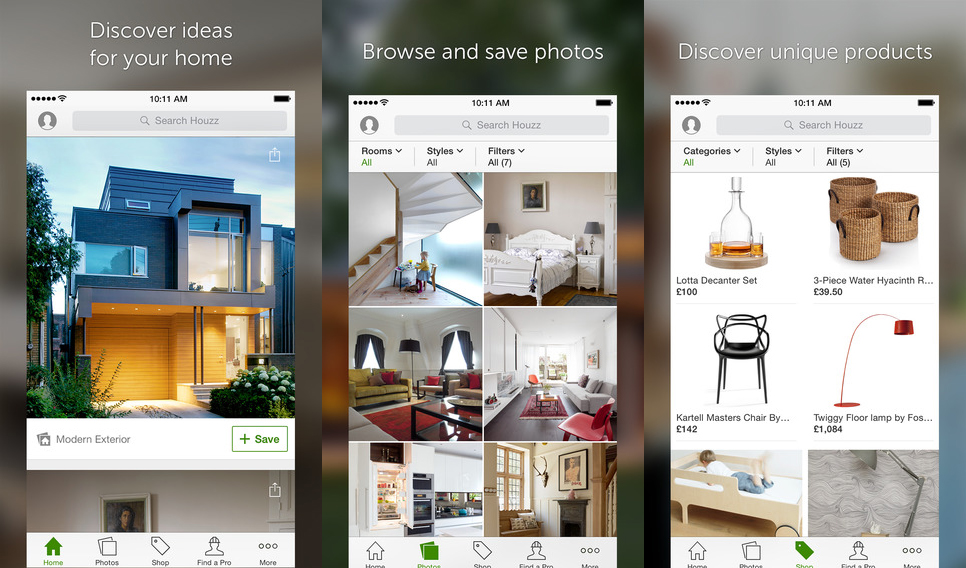 This app allows designers access to other projects that have been completed by colleagues making it a great way to network. Full stories of each transformation are available after signing up to use the app. The color photos of both before and after are extremely helpful for interior designers to see the full picture of the space that was created.
The app also allows users to search for specific styles of homes and mimic or obtain ideas for current projects. There's a lot of information available in the form of text to fully capture the designer's intent and final product.
Pinterest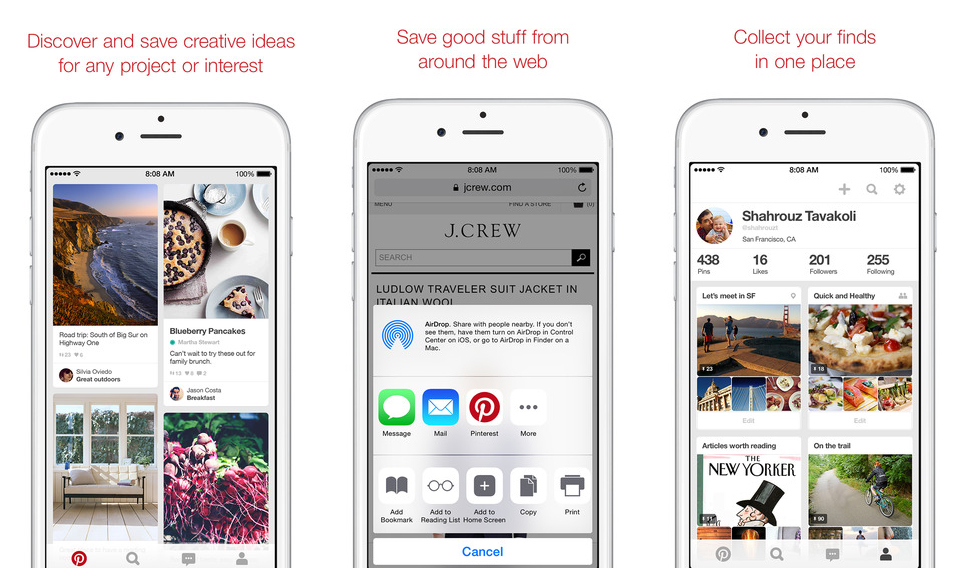 Creativity sometimes requires examining other individuals' work. Pinterest is a go-to app for generating ideas and then making unique or similar designs. Signing up allows access to other "pinners" personal creations and/or recommendations, and you can add your own.
On her blog, interior designer Carla Aston wrote "Sometimes I use it to better illustrate to a client an idea I really want them to understand so they'll give me permission to make it happen in their home." And, that Pinterest "helps build interest in: A. the project they are working on; B. the way they work; and C. their business in general."
If an image and its description seem useful, a simple tap on the phone or iPad will save the pin to created board. If a pinner has a website with additional information, users will be able to click on the image and be automatically lead there. Furthermore, Pinterest lets its users upload images of their own for others to see.
Color Capture


This app is created for interior designers to competently address the color palate of any design space. The app's easy to use design allows users to find the precise desired color and upload it to find close or exact matches. Designed by Benjamin Moore Paints, the app will assist with coordinating colors, explore different color combinations, and create custom combinations based on information given to the app. Furthermore, this app has a built in QR code reader for item specific analysis.
These apps are bound to save you a TON of time and most importantly, money! Which one's your favorite? Have you tried any of these amazing apps or have more to add to our list? Let us know!