New Blog Alert! Shop Room Ideas.com IS really Addictive!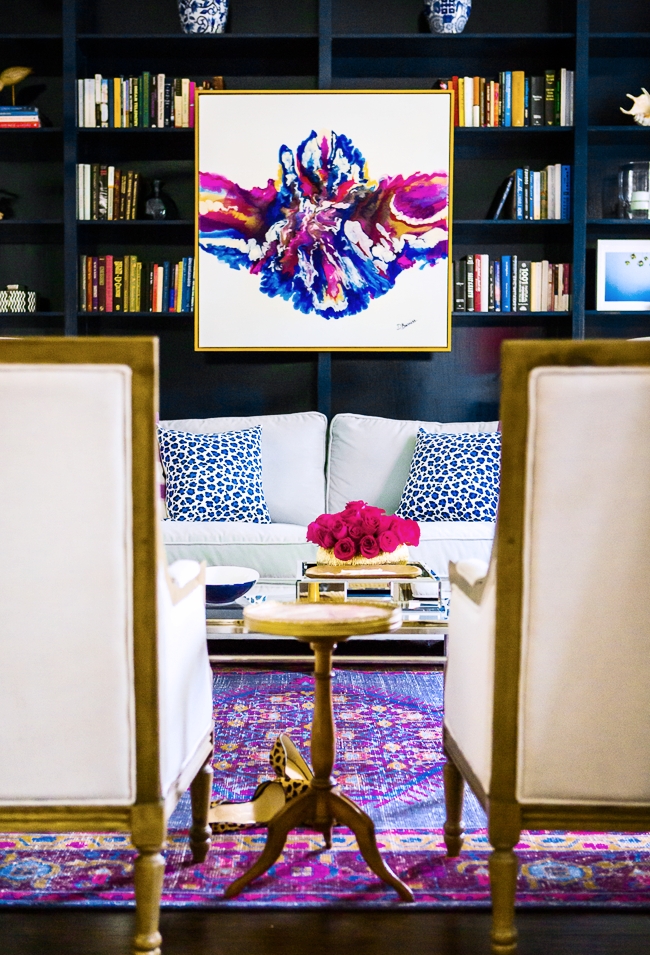 This site is REALLY ADDICTIVE!
Shop Room Ideas.com is my sister Josie's gorgeous new interior design blog that has just hit the web! What makes it so addictive are its 100% shoppable posts that help you GET THE LOOK for less in your home!
If you're the type of person who likes to collects design photos for inspiration, then you'll love browsing this blog and shopping the posts. You can find so many cute and rare décor pieces, furniture, home gadgets, wallpapers, and more. Plus, it features the hottest trends and high quality design photos you'll be addicted to in a second!

2016 Home Style – Colorful Rugs and Curtains To Shake Up The New Year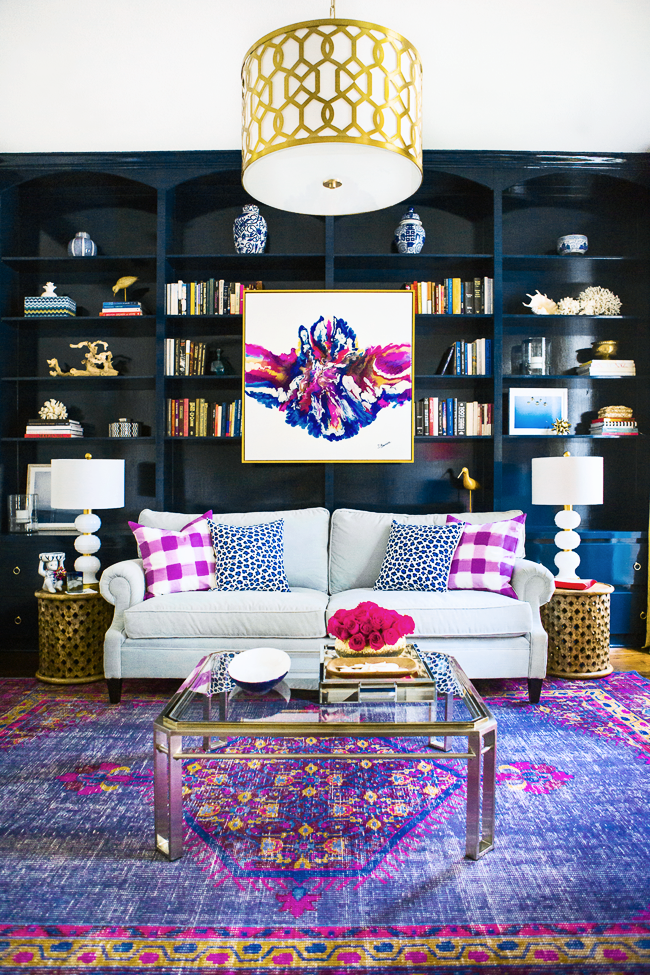 There is no better way to refreshen your home – and life – in the new year than by satisfying those wild decorating cravings you've been suppressing for so long.
That's why I've picked out this gorgeous indigo and purple living room, designed by Kristen Jackson as a fresh 2016 design inspiration! Saturated with rich hues of indigo, purple, and canary yellow, this space is sure to make you leave you absolutely breathles
Draw The Sun In – Canary Yellow Curtains Turn This Into a Heavenly Oasis

The best way to dress up long French windows? Accent their view with bright colored drapes that catch plenty of attention!
These yellow drapes are perfect because they can go with any color in your home – green, blue, red, brown…the possibilities are endless. You could even use them in another part of your home. Yellow curtains also draw more sunlight into your space and make it look more airy.
Get THE Look! Shop This Room:


Lets Talk About: The Urban and Modern Persian Rug
This Persian rug is clearly the most powerful piece in this room! These rugs don't have to be boring and traditional, they're now available in hot pink, purple, and with virtually any design you can think of! This persian rug is from the Zahra Collection and is 100% wool from India, perfectly natural and they last for years.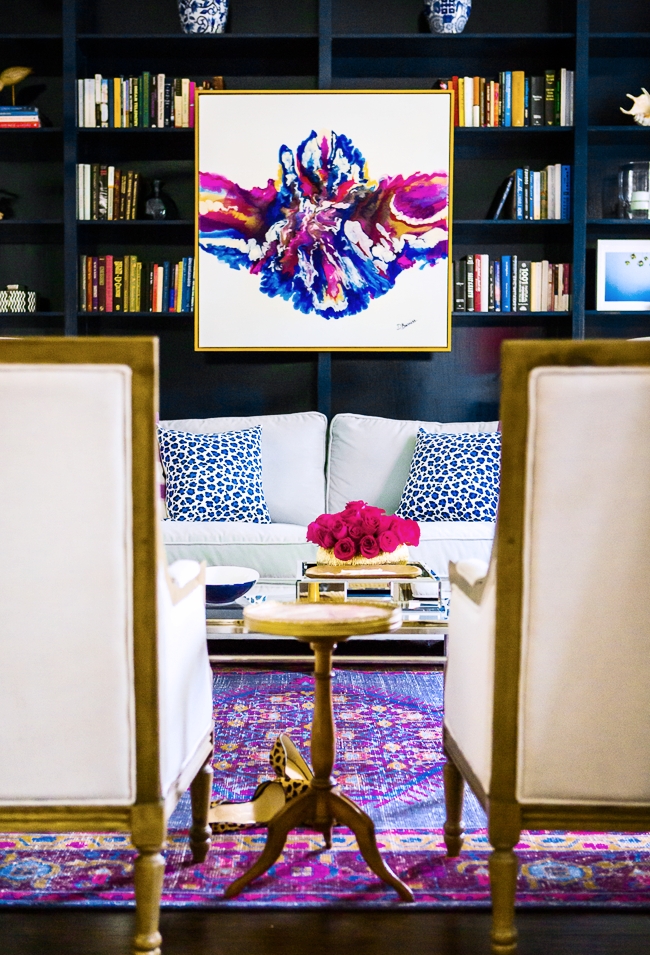 Next we can't forget the abstract artwork! Without it, this living room would be dull and lifeless. The great thing about abstract artwork is it combines so many vivid colors that it brings a room to life – it's like a beautiful bird singing in a tree! This piece is a custom work done by Dara Burriss but you can get the look for a LOT less!
Under $200! – Abstract Artwork in Purple, Pink and Indigo
To read the full post and to discover MORE shoppable posts, head over to Shop Room Ideas.com!