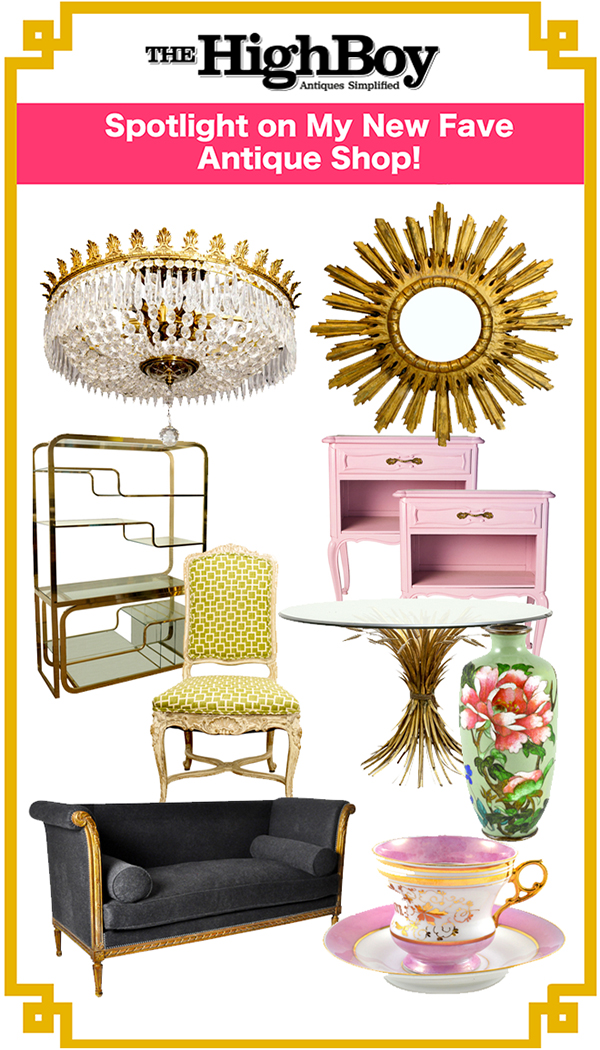 Since I am a huge fan of antiques I wanted to share with you today my favorite new place to shop – The HighBoy! This online hidden gem is a hit for finding hidden antique treasures, timeless furniture, fine art, and definitely something unique and one-of-a-kind!  The antiques are pretty much scoured from all over the world, although most of them are from Italy and France since they have the most beautiful history and collection of antique goods.
The HighBoy is like a big family of antique dealers and designers from all over the world who sell their antiques and finds. If you are looking for something truly one-in-a-million, I would definitely check this place out. I just spent a few hours skimming through their never-ending pages of mouthwatering furniture and artwork which is drop-dead gorgeous! I LOVE this place! Not to mention, they offer worldwide shipping and a guarantee on authenticity and satisfaction – a bonus!
Here's a quick background on the shop: It was founded by Olga Granda-Scott, a graduate in art history studies in both France and Italy as well as an expert in European art and antiques. Olga joined her father's antique business in Miami and is reinvented it for her generation by creating The HighBoy's online marketplace. Her husband, Douglas also works with her and helps build and expand the brand, promoting a younger, sleeker aesthetic and outlook on antiques.
They have tons of gorgeous items like this gold sheaf wheat table that was actually Coco Chanel's FAVORITE – you can see it in her apartment on Rue de Cambon that we featured on our blog here.
I love the fact that more and more of our younger generation are becoming interested in antiques – they are rich with stories, have been woven through wars, expeditions, and revolutions. It's really amazing to be able to have a piece of history in your home that is able to propel you into that state of imagination where you think of all the places and hands that piece has been through. It's an amazing feeling and plus if you are looking to live green, antiques are the way to go!
After hours of browsing, here are some finds from The HighBoy that really caught my eye:
The have a lot of nice decorative items that you can sprinkle throughout your home for a touch of high-end decor like this lion statue and Louis Vuitton case.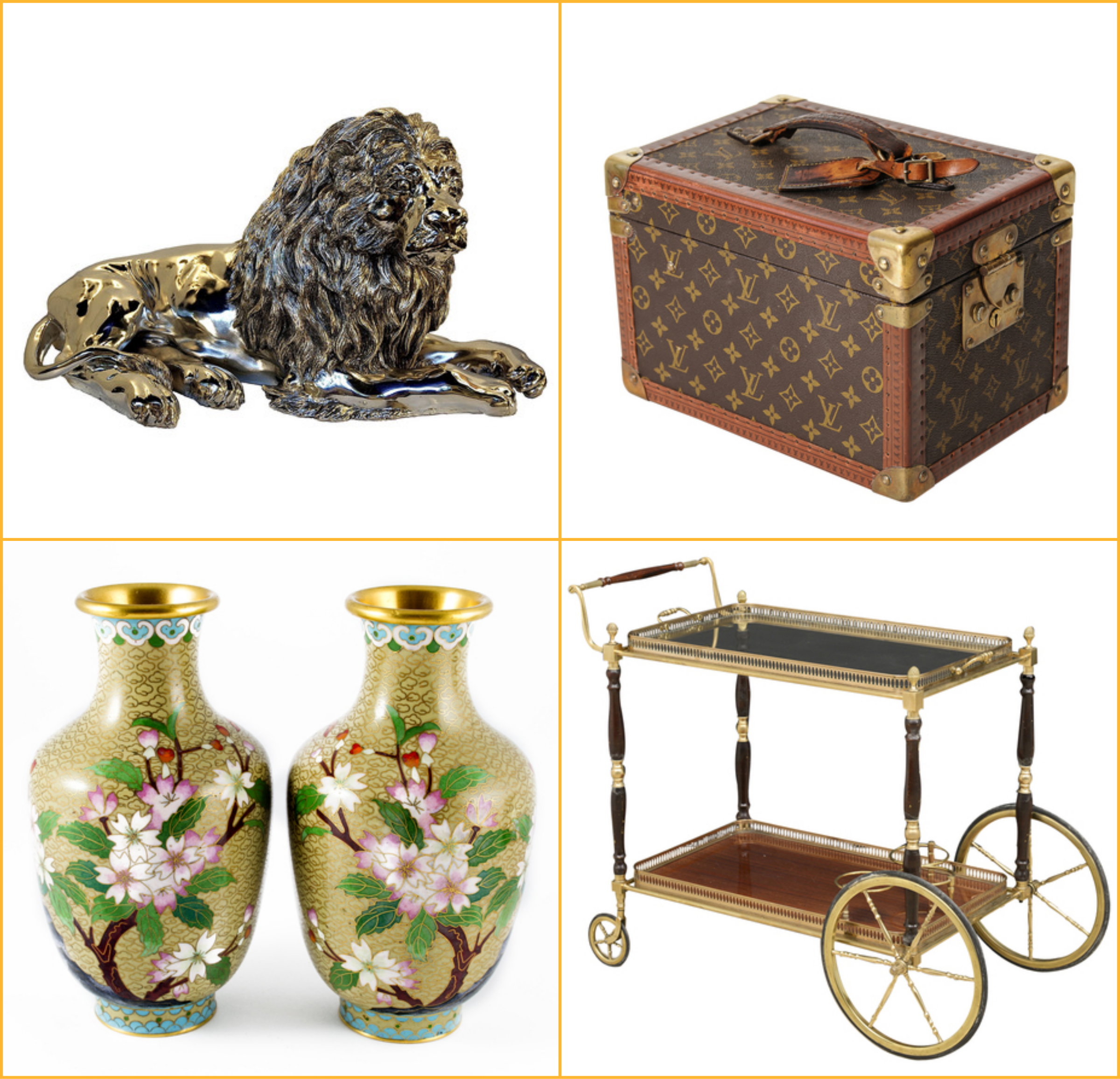 Silverplate Lion, Louis Vuitton Train Case, Enameled Vases, French Bar Cart
My favorites are the sofas, arm chairs, and stools from their shop are mostly French and Italian pieces. Everything about them just drools opulence, and reminds me of the romantic, classy hotels from old movies.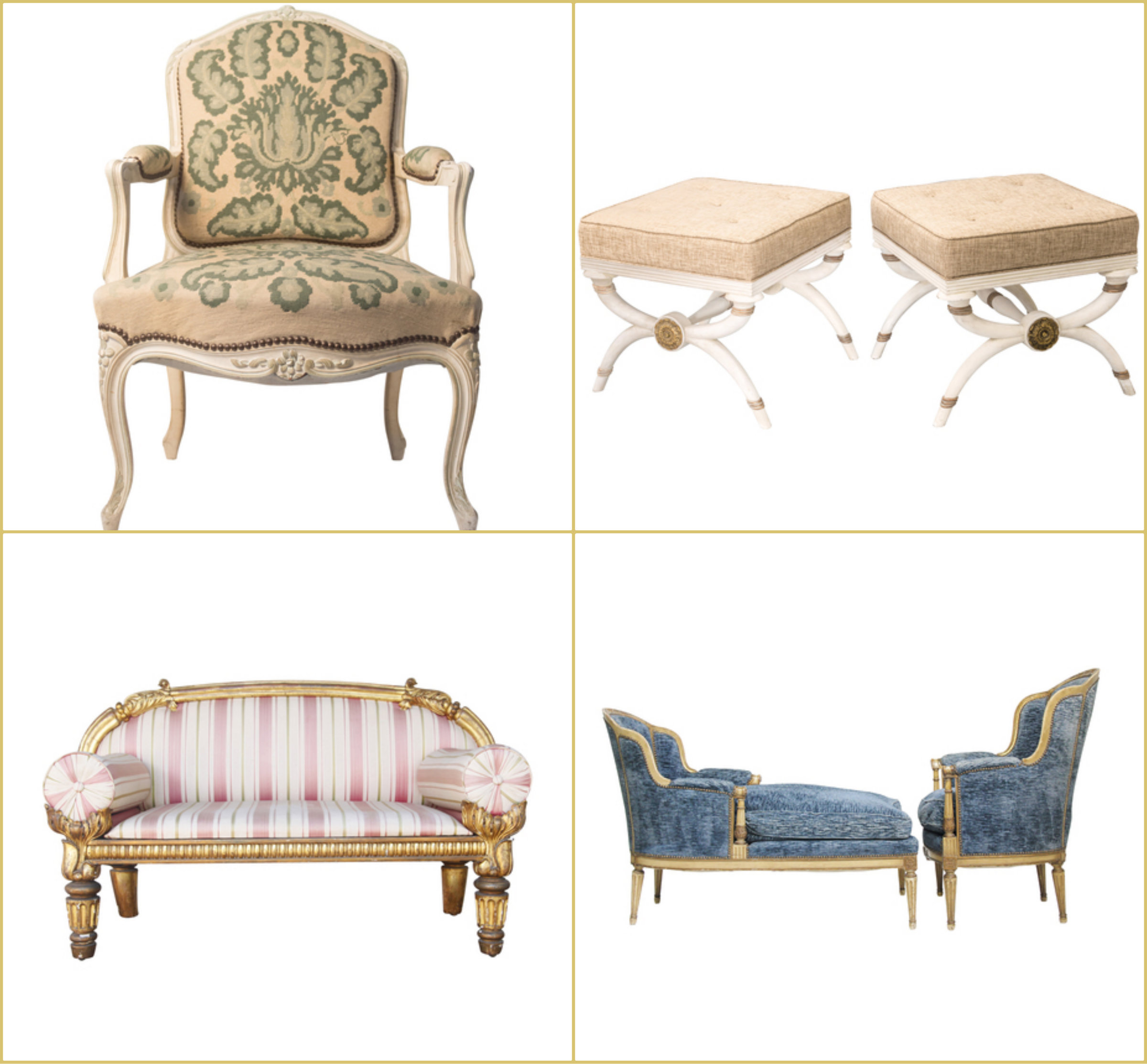 Louis XV Needlepoint Arm Chair, Italian X-Frame Stools, English Giltwood Settee, Italian Lounge Sofa
The trend on starburst mirrors goes way back, and The HighBoy proves that with these pieces form the 1800's and 19th century France.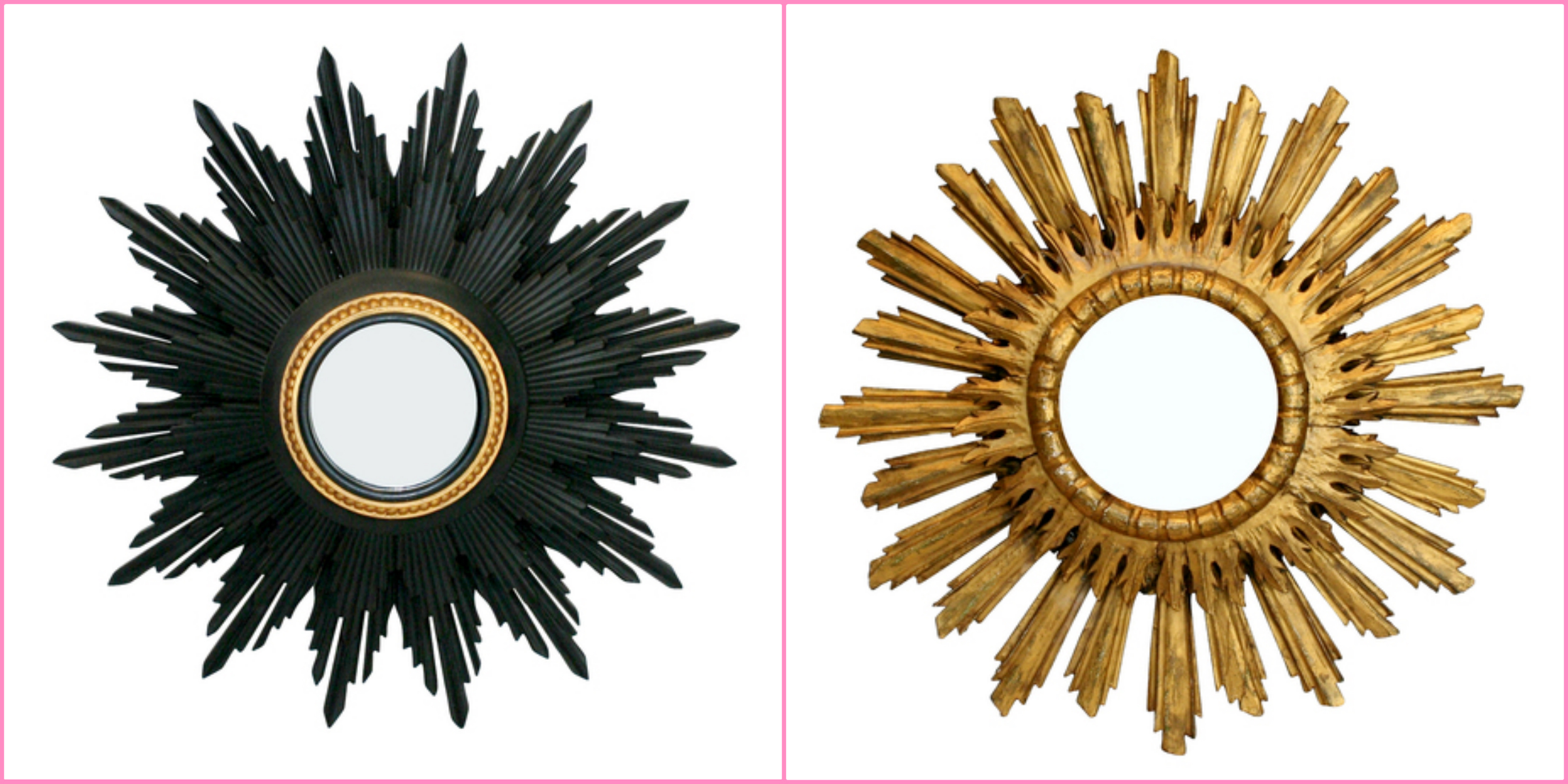 Gorgeous Sunburst Mirrors: French Ebonized Antique Mirror, Gold Gilt Sunburst Mirror
To polish off a chair or sofa, the cushion selection is endless and beautiful.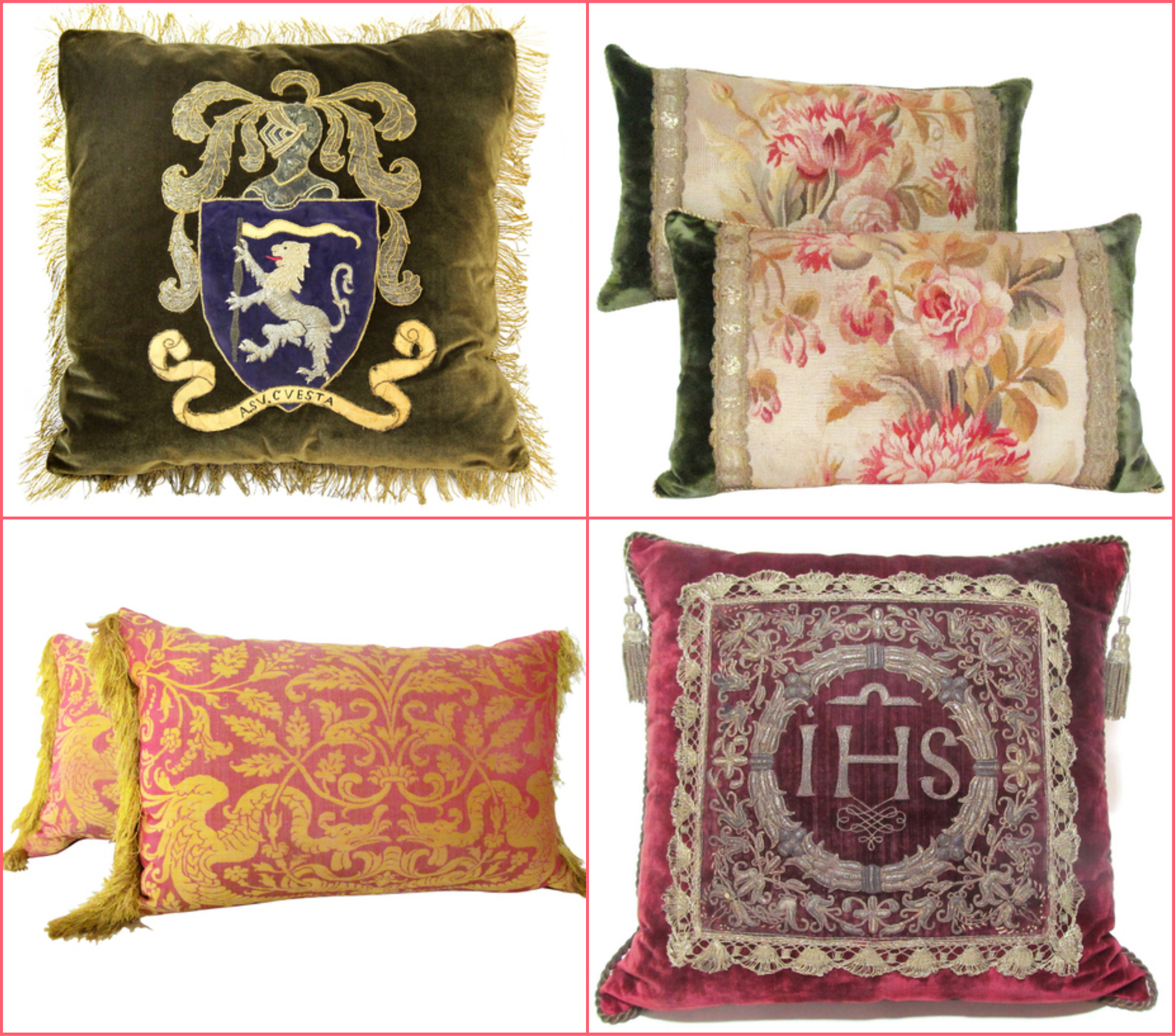 Green Coat of Arms Pillow, French Tapestry Pillows, Italian Silk Brocade Pair, Italian 18th Century Pillow
Hope you liked my sneak peak! Check out The HighBoy and let me know your thoughts, I'm sure you'll be addicted after your first visit!