How to Design a Symmetrical Room Theme with Geometric Rugs? A Complete Guide!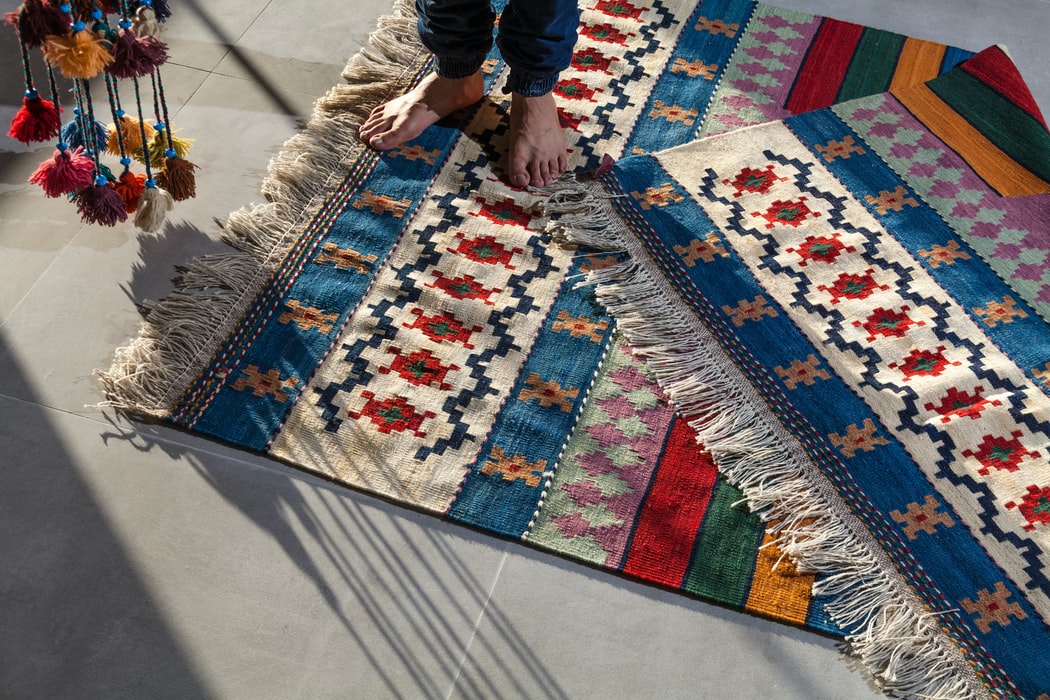 If you love symmetric themes for your home interior then you are reading the right guidelines. You can layout the perfect symmetrical style for your room by aligning every dimension of your interior in the right or geometric direction!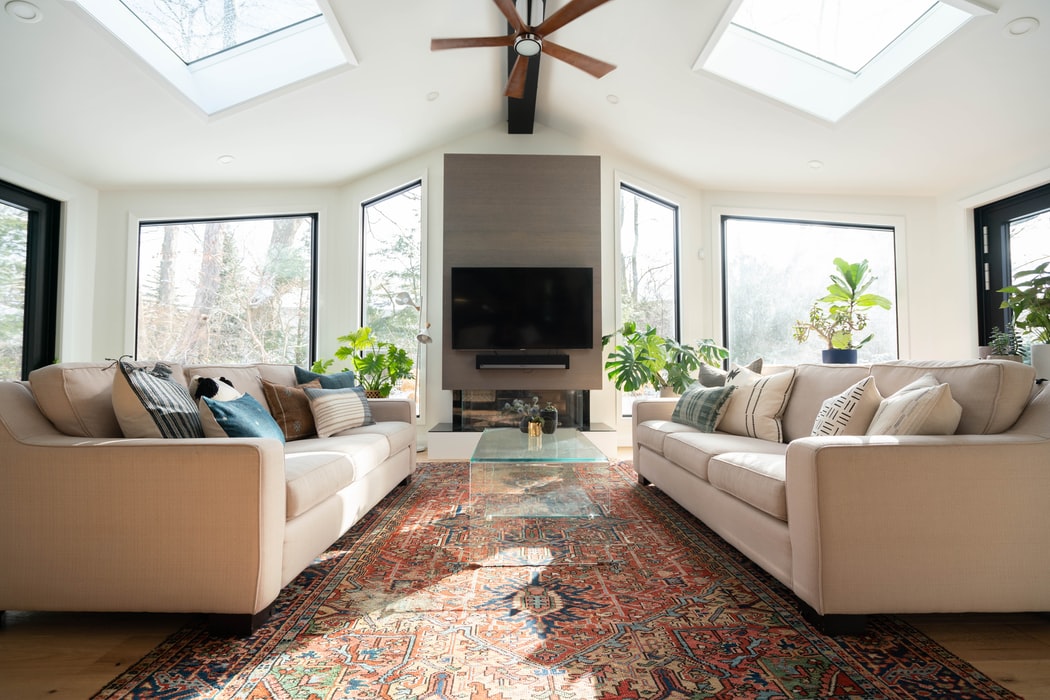 Photos By: Unsplash
Yes! That's the secret. A geometric theme of your rugs, cushions, and floor designs and walls hangings can help you get that symmetry in every corner of your room. However, while planning a design theme for your interior, it usually becomes difficult to decide from where you should start. In this article, I would guide you to choose the right geometric rugs and decorate your room around your favorite area rug.
Sometimes a rug or carpet can actually serve as a starting point for the rest of your interior design. Other times, you will have to work a little harder to incorporate the rest of your interior theme design.
Designing a symmetric and harmonious style for your room can be elusive. Hence, it becomes difficult to plan what steps to take when arranging your furniture around a rug can be daunting. Thus, in this article, I have brought you a guideline that helps you take the right actions and design your symmetric style room with the right geometric rugs. Top 5 potential facts to consider while buying an area rug to design your room.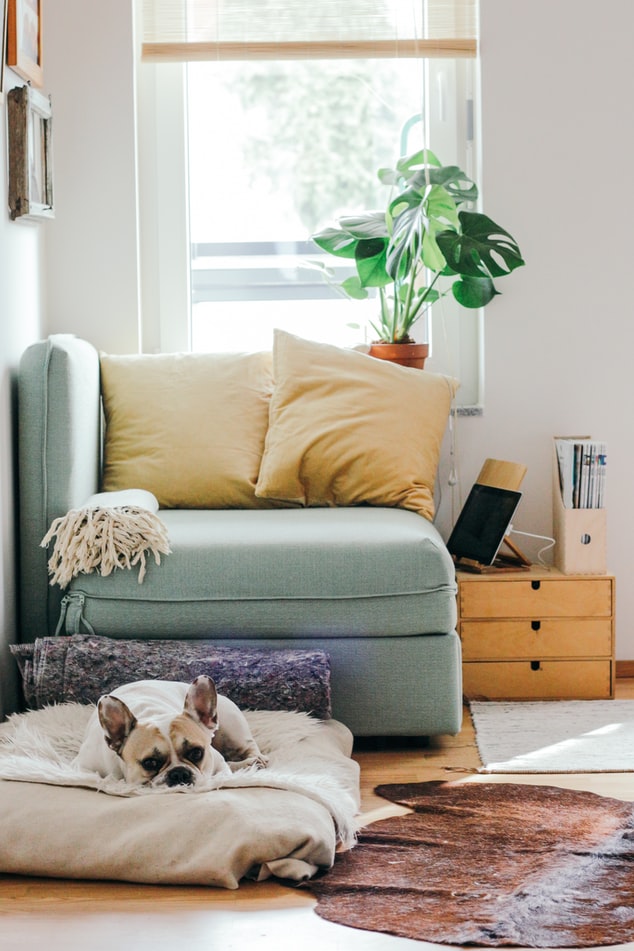 Get the Right Visual Reference
Sometimes you might prefer to go shopping and buy a rug from any shop. When you come and place it on the floor of your room_ you feel that its size is not perfect for your room or its design doesn't match your expectations. So in order to avoid such situations, you should buy area rugs from online stores that can give you better visualizations of a rug in your room and help you think of better styles for your interior as well.
As most of the online stores for area rugs provide a visual representation of a theme along with the picture of an area rug. It also helps you get insights into the overall interior design of your room
Coordinating Theme
If you are deciding to redesign your room style and you have selected an area rug with a specific theme i.e. geometric rugs. Then you can use its color, design, and dimensions to buy more objects for your room that best coordinates with your rug.
There is nothing to be worried about while planning to design your room from the fundamentals of floor to the complimentary wall hangings. Let's take a look into the image below;
For instance, someone has bought a rug with the symmetric design of leaves. One can add that nature vibe into the other objects of your room as well. Moreover, you can also paint your walls in contrast with the color of your rug. Even in a case that you might grow tired of the same rug eventually. You will have you an already theme set up for your room i.e. "Nature" and you can buy a new rug with the same natural concept but having a new design like flowers on it. But, it will help you to decide a coordinating theme for the walls and the floor equally likely.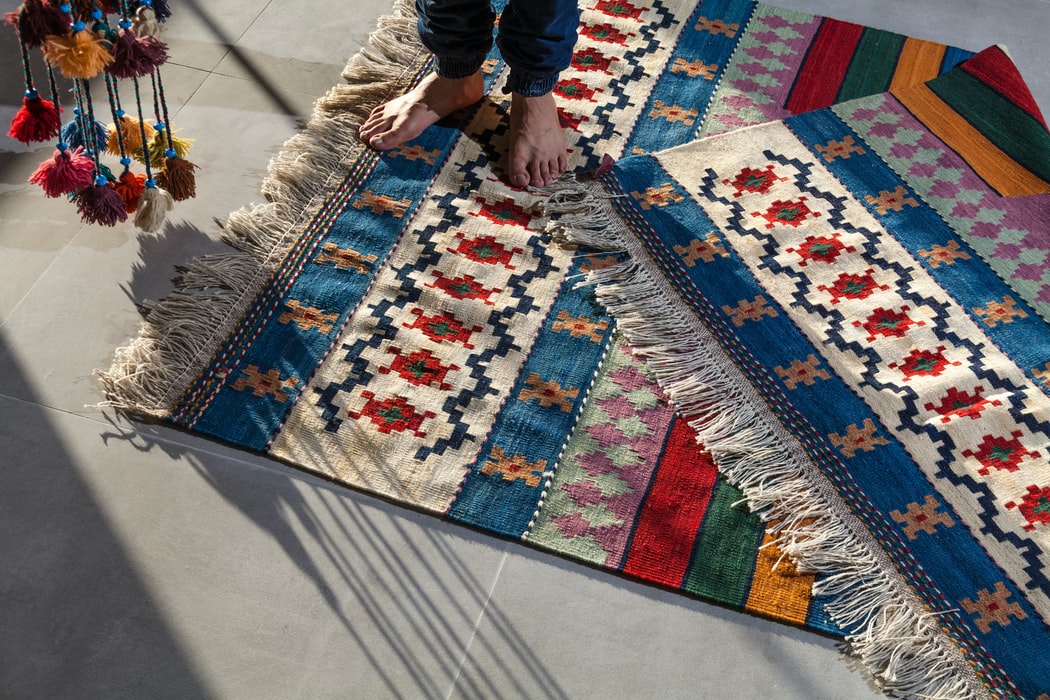 Consi

der the Shape of the Room for the Size of a Rug
I like to highlight that the shape of your room is the most determining factor while buying an area rug. If your room is oval in shape then you buy a rug with a similar shape. It is an unexpected way to create a cohesive, pulled-together look that also helps you increase the usable floor space. Often, people get confused by oval and square-shaped rugs. In that case, you should prefer to follow the architecture of your room.
Decide the Fundamentals of your Room Design with a Rug
As the floor is the basis of the dimensions of your room. Likewise, an area rug is the fundamental of your room design. Once you have bought the right geometric rug for the symmetrical theme of your room. You can take the guesswork out of furniture.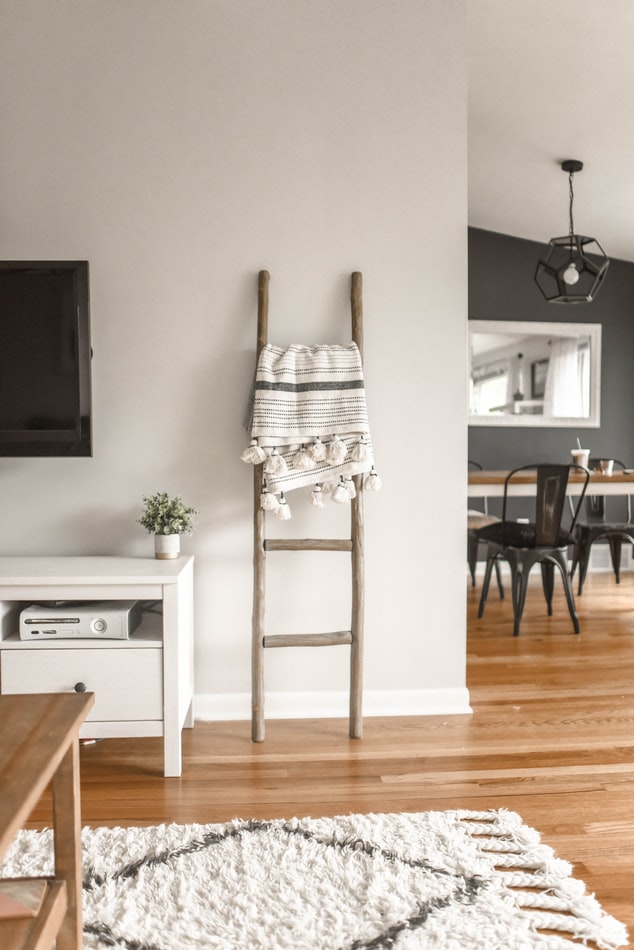 Design of a Geometric Rug
Certainly, geometric rugs allow for more creativity and flexibility to express your style. You should wisely consider the design and theme of a geometric rug to suit your taste. As it is the most important object in your room that will provide a foundation for the rest of your style. Therefore, it should be able to add that "wow" factor that can also add value to your theme when incorporated into an interior.
Conclusion
While making a plan to design an interior theme for your room, you can use the floor as a benchmark and align everything around it. It would make it easy for you to select the colors, patterns, and objects to beautify your interior. More specifically, if you want to style your room in a well-defined symmetry then geometric rugs are the best option for your theme foundation.
Looking for high quality, easily cleanable, and beautiful area rugs? Visit RugKnots. It is a one-stop online store for a wide range of traditional, formal, and fine area rugs.