Designers around the globe are obsessed with vintage rugs that look like they could tell a story. Keep reading to find out how to decorate with them and where to find them!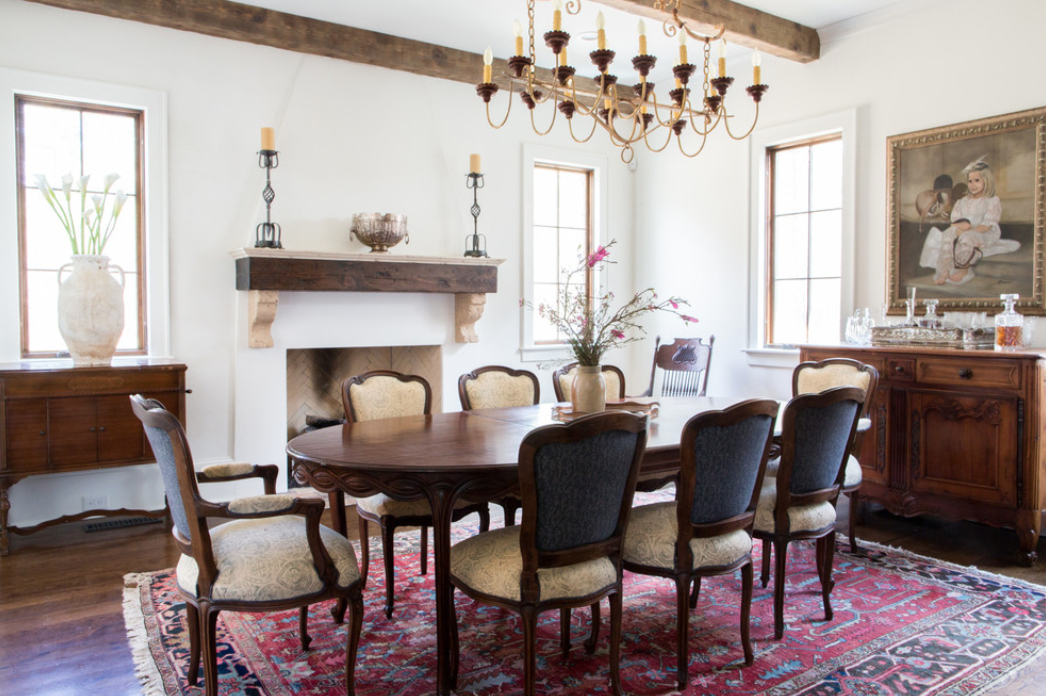 Photo: Kacee Pyles
There is something mystical about vintage rugs, their history, and their unique charm that no other store bought rug can achieve. Oriental rugs from Persian, wool rugs from Morocco, Kilms, Suzani rugs and more are what designers are currently obsessed with. Not only do they look great with just about any decorating style, most of them are also affordable.
Vintage Rugs Match Any Decorating Style
No matter what your decorating style may be, vintage rugs match with just about any color scheme, décor theme and architectural style of your home. If you have a modern minimalistic home, a vintage rug is a great way to bring in a little bit of traditional flair that will add a wow factor and create a centrepiece in just about any space you put it in. If you have a traditional home or a bohemian decorated home, a vintage rug will be right at home as they match perfectly with this type of decorating sense.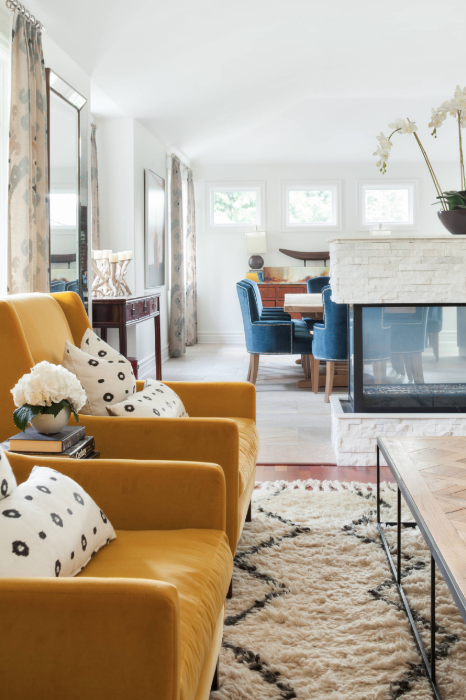 Photo: Kovet Design
Let Your Vintage Rug Stand Out
In order to let your vintage rug take center stage in your home, put it in a place that will let it make a wow factor like your hallway. If you are keen on having it in your living room, avoid covering it up with a heavy coffee table. Instead, purchase a Lucite coffee table that will look invisible and let our rug shine through and let it be seen. Placing it at your front entrance foyer is also a great way to showcase it when visitors come over.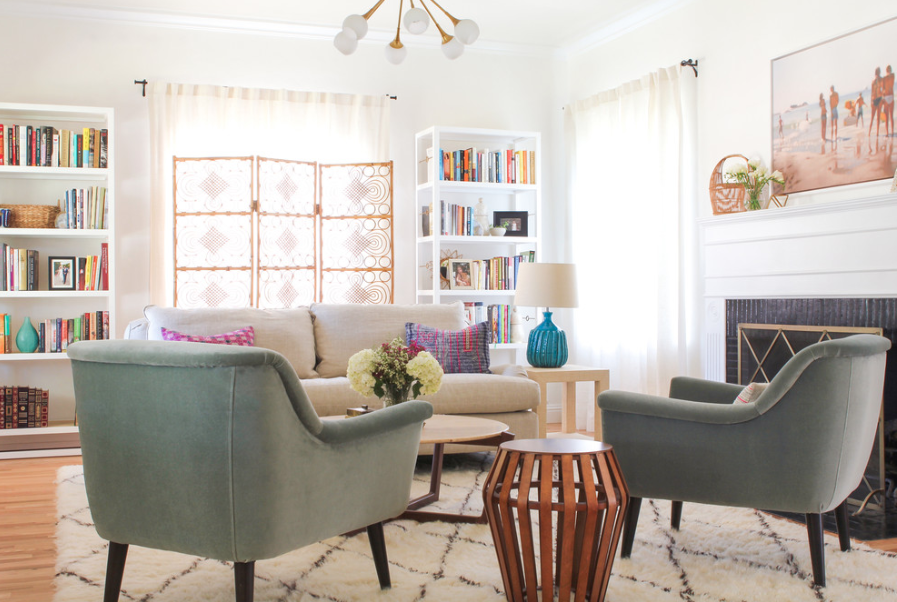 Photo: Taylor Jacobson Interior Design
Vintage Rugs as Artifacts
There are some vintage rugs that are too fragile or precious to be walked over. Decorating with oriental vintage rugs that have beautiful patterns is a great opportunity to transform this rug into a piece of artwork. There are numerous ways to hang rugs on walls and if you have a large empty space on your wall, a vintage rug will make the perfect piece of art. Hang it above your stairs, or in an open-to-below wall space for maximum impact.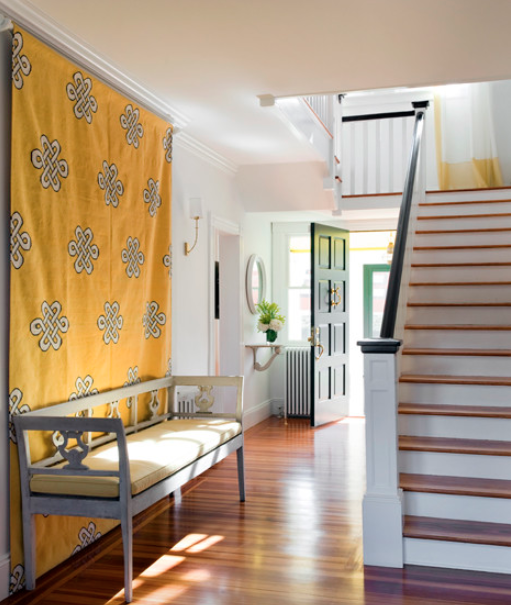 Photo: Via Houzz