Small Christmasy Details For Your Kitchen!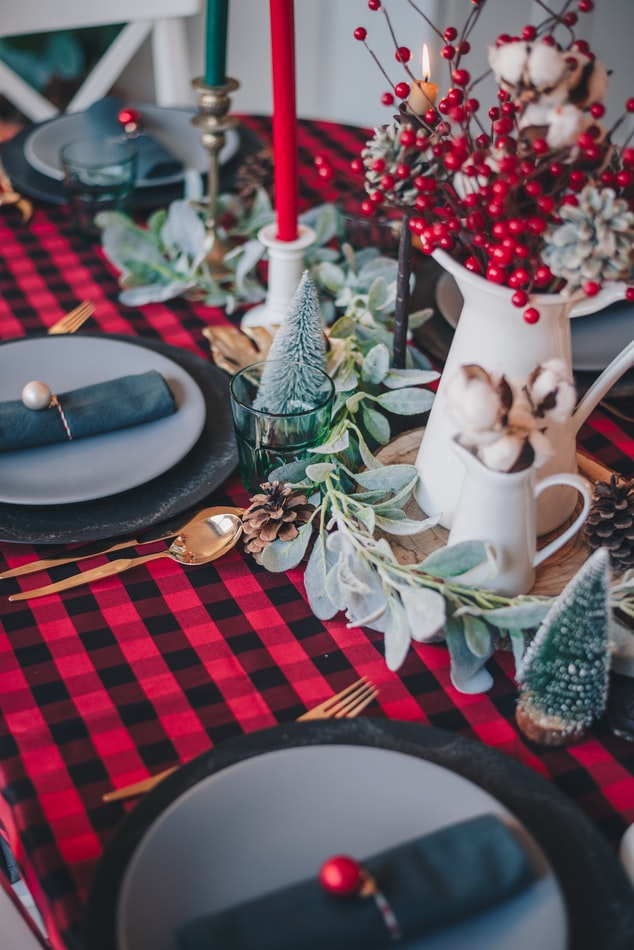 If you love the Christmas holiday, then you won't want to miss a single room when decorating. The kitchen is where the action happens during the holidays— from baking cookies to cooking that perfect turkey dinner.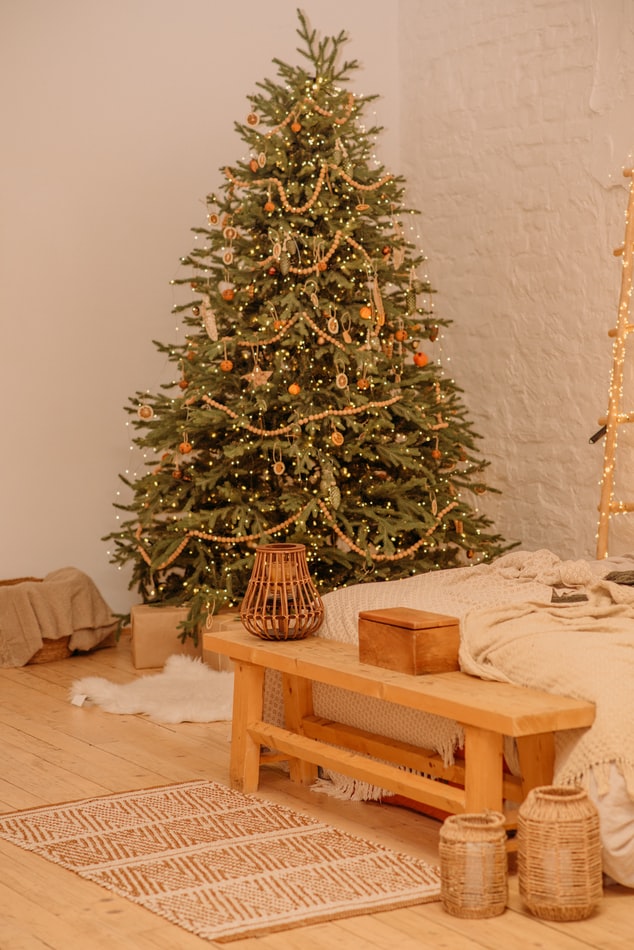 Photos By: Unsplash
It can be a fine balance between decorating and adding to the clutter when it comes to the kitchen. Here are some small Christmasy details you can add without taking up too much space.
Hanging Citrus and Cinnamon
Natural, rustic elements are making a huge comeback this holiday season. Dried citrus and cinnamon sticks, in particular, are a hot trend that not only looks great but also smells incredible. This DIY decor element is the perfect activity for a snowy December day.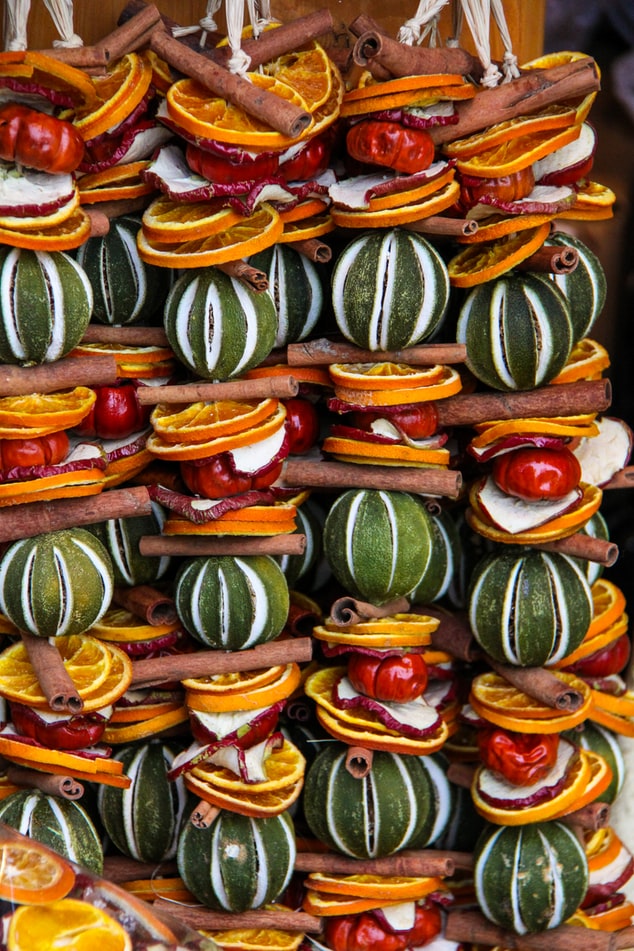 String your dried citrus and cinnamon sticks on some fishing line to hang from cabinets, hooks, or even the light fixture as a floating centerpiece. Take the aromatic impacts of this decor to the next level with some fresh sage leaves as accents between the citrus and cinnamon sticks.
Simple Boughs and Lights
You can't go wrong with the simple classics this holiday season. Adding pine boughs and string lights is an easy way to add a touch of holiday elegance to your kitchen.
Many designers have been using glass panel pieces from the best online cabinets during home remodeling projects this year. The combination of boughs and lights reflected on the glass are magical. This simple decor piece is also versatile enough to be adapted for any kitchen style. Lay the boughs on top of your cabinets, the windowsill, or even the range hood.
Floating Cranberries and Candles
Don't forget to use cranberries when decorating this holiday season. Create a floating cranberry and candle centerpiece or accent pieces using a vase and water.
Add a pine bough underneath the cranberries and floating candles for a stunning contrast of red and green. This simple Christmas decor is affordable, easy to assemble, and highlights the best of the Christmas season. You can also add baby's breath or white roses for a softer look.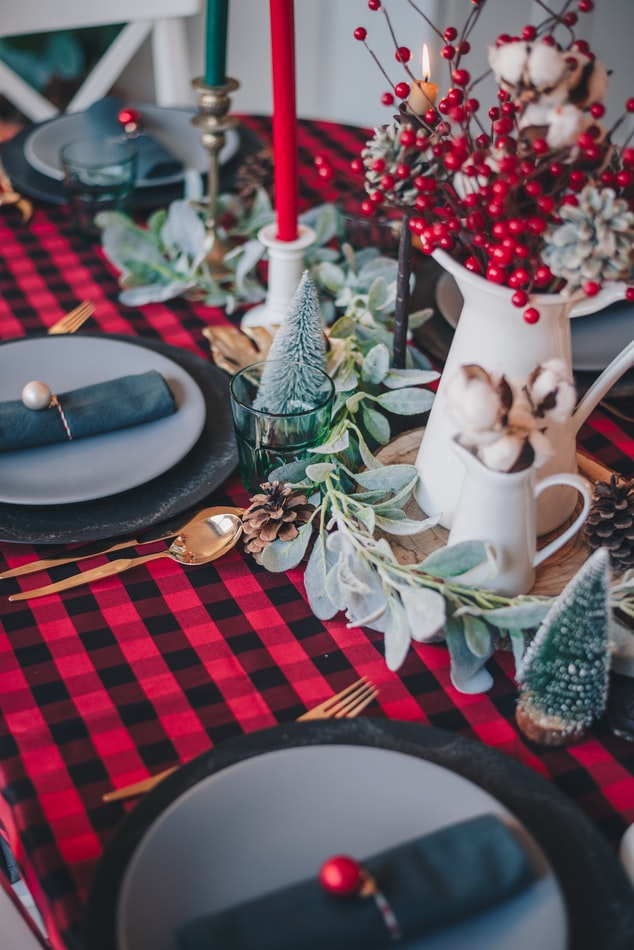 Chair Ribbons and Bows
One of the easiest ways to dress up your kitchen without using up any counter space is to decorate the chairs with ribbons and bows. Hang a decorative bow on the back of each chair or dress them up with a small wreath. If you're feeling ambitious, you can add a stunning seasonal slip cover to bring the look together.
If you have a shared kitchen and dining space, don't forget to add a name tag to the back of each chair for Christmas dinner.
Hot Cocoa Station
Coffee stations have long been a staple in kitchens. Make this feature more Christmasy by creating a hot cocoa station with festive mugs, sprinkles, and candy canes. Add a few trendy hot chocolate bombs and chocolate spoons to make this simple station Instagram-worthy. A hot cocoa station doesn't have to be elaborate or require a special set-up. You can use a cake stand or tabletop lazy Susan to set it up. Don't forget to add a few adult-friendly additions to the station as well.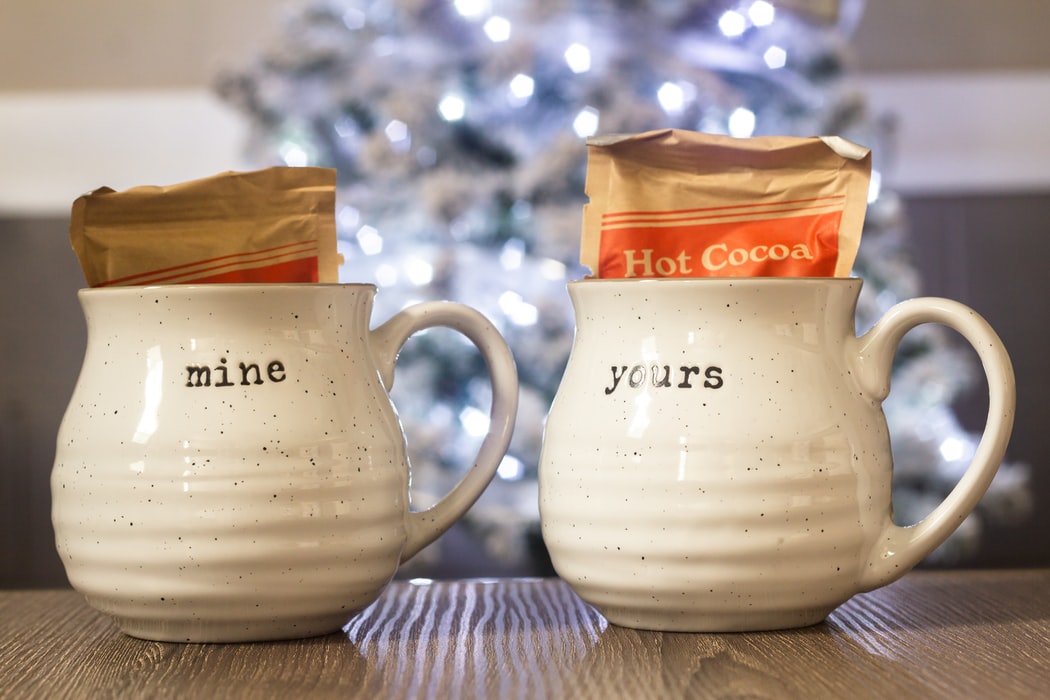 Window Wreath
Finally, finish the room with a beautiful window wreath that pulls the decor together. Consider taking a custom approach that includes natural food elements, like the dried citrus, cinnamon, and cranberries mentioned previously. For an extra creative approach, make a wreath with thyme and rosemary that you can use after it dries.
For a modern take on the traditional wreath, decorate a golden hoop with minimal lights and pine boughs for a simple-yet-elegant statement piece.
With these small Christmasy details, you can get your kitchen holiday ready.