Which Type of Flooring Should You Buy? Read our Guide to Find out!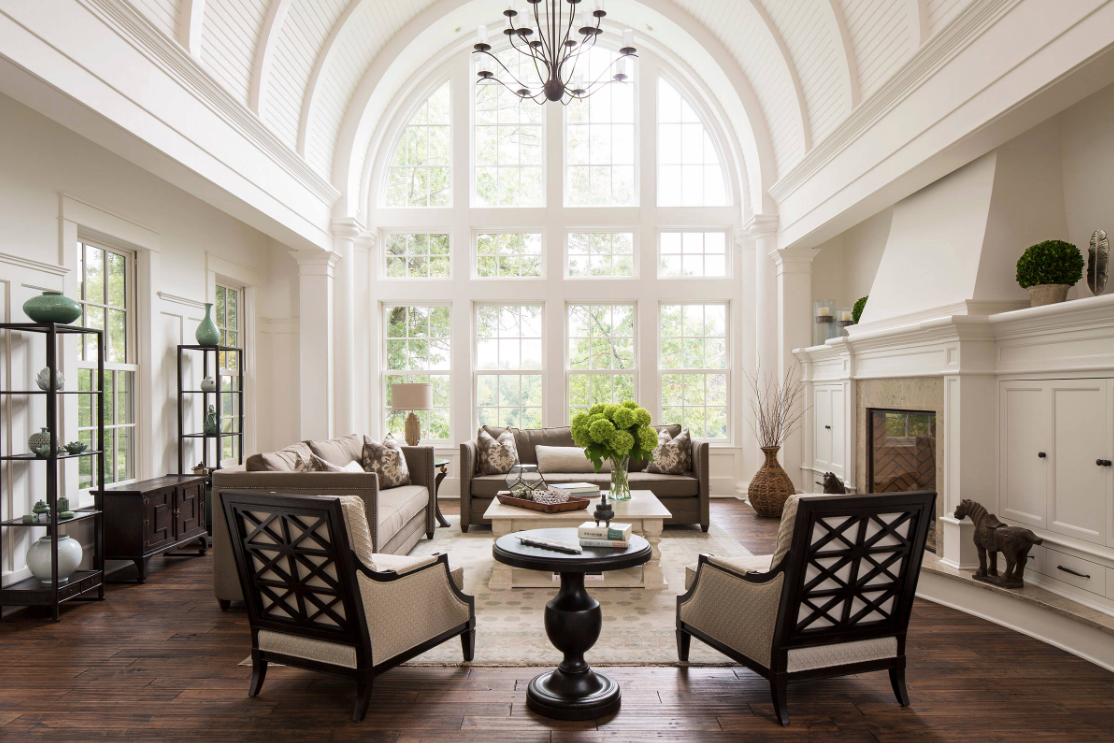 There are tons of different flooring types available which can make it tricky when choosing new flooring. If you are currently in the market for new flooring, keep reading our guide to find out which type would suite your home best!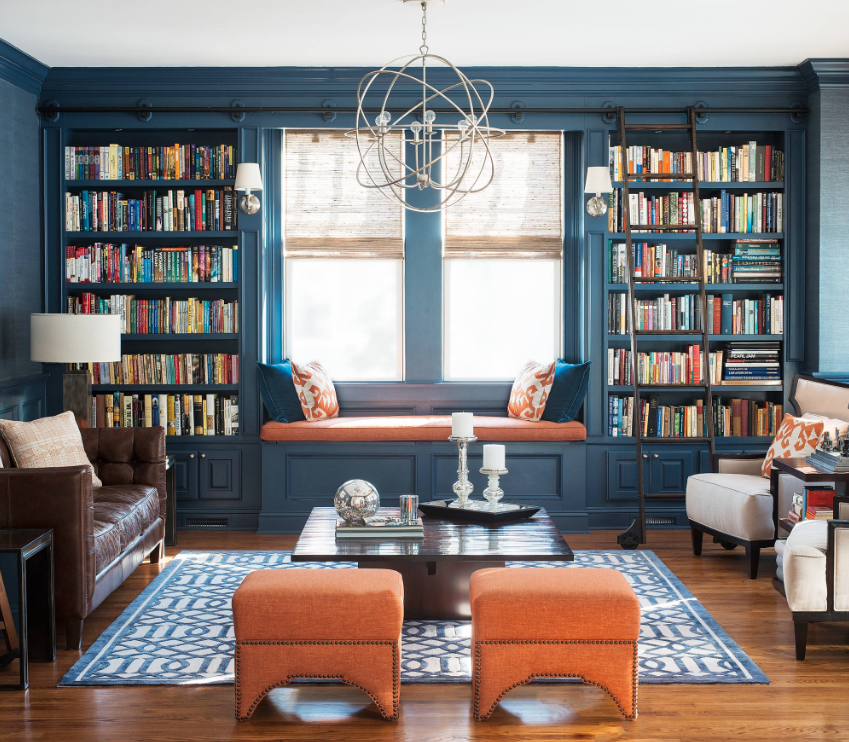 Photo By: Corry Connor Designs
Every year the flooring industry is coming out with so many new and improved flooring types, which makes it hard for regular homeowners to keep up! Laminate flooring for instance, has drastically improved to the point that it's difficult to tell the difference from real wood! Vinyl tiles have also become so popular and such great quality, that it makes us forget about installing real tiles in our homes. However, there are four main flooring types that are the most popular and the most cost efficient at the moment. Keep reading to find out which ones are the best and why!
Laminate Flooring
You've probably heard of laminate flooring by now, since it's a very popular and cost efficient flooring option today. Laminate is basically flooring that looks like real wood for half the price! Using multiple layers of synthetic flooring, it is fused together using a lamination process. Then a photographic applique that simulates wood is glued on top with a clear protective layer. Laminate flooring is durable, easy to install and also cheaper to install. It doesn't require the skill that perhaps it would take to install real hardwood flooring, making it a great option for DIY-ers. It also is durable, and simple to maintain.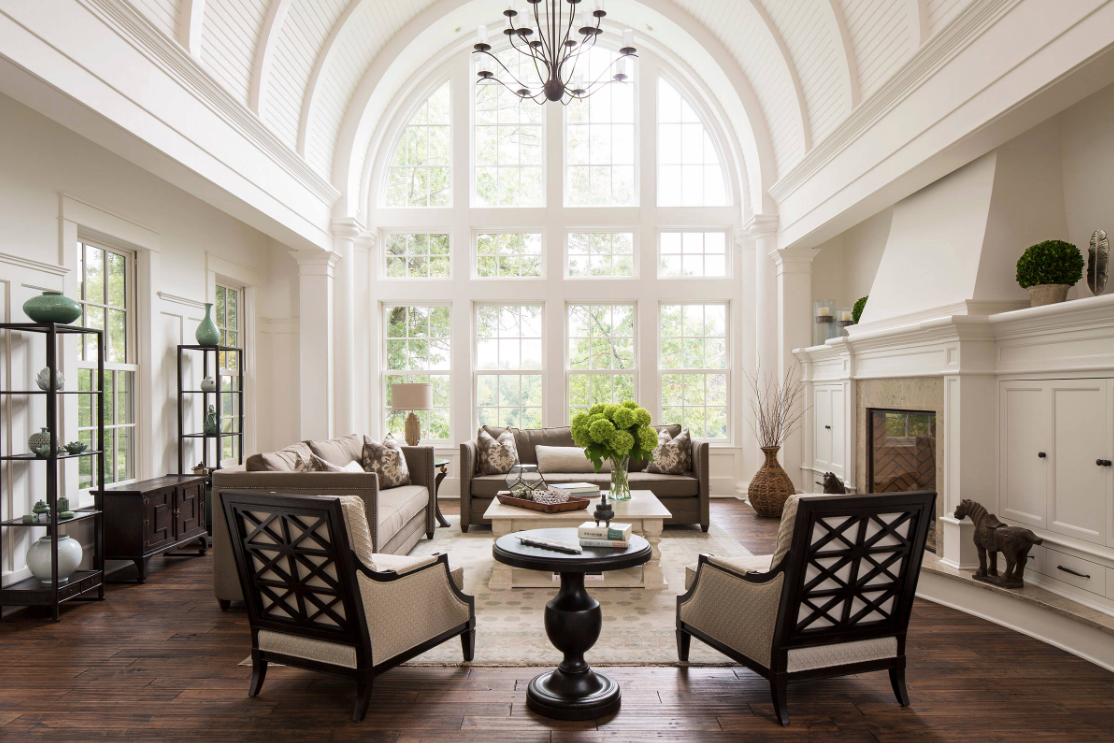 Photo By: The Sitting Room
Vinyl Flooring
If you have a house full of children and pets, vinyl flooring is probably your best bet! Vinyl flooring is a fully synthetic floor that is made from PVC and fiber glass, making this flooring incredibly affordable and also durable. Vinyl is easy to install, and most homeowners can learn to install this flooring on their own. In the last 10 years, vinyl flooring has really come a long way. There are tons of modern styles and options to choose from, making this flooring popular once again. In our opinion, it is much better than tiles since it's warmer and softer to walk on, and also so much cheaper!
Solid Wood Flooring
If you are going after a classic look to make your home look like the home of your dreams, traditional flooring types like solid wood flooring are the perfect choice for you. Solid wood flooring is made from 100% natural wood and every plank is made from one single piece of wood. Solid wood flooring looks beautiful and looks rustic but it can also be prone to moisture damage and scratches. It is still a good option for some since it can always be sanded down and re-stained to look brand new again, unlike laminate and other synthetic flooring types. When getting your flooring installed make sure to use some highly rated flooring contractors in Toronto or wherever city you are from.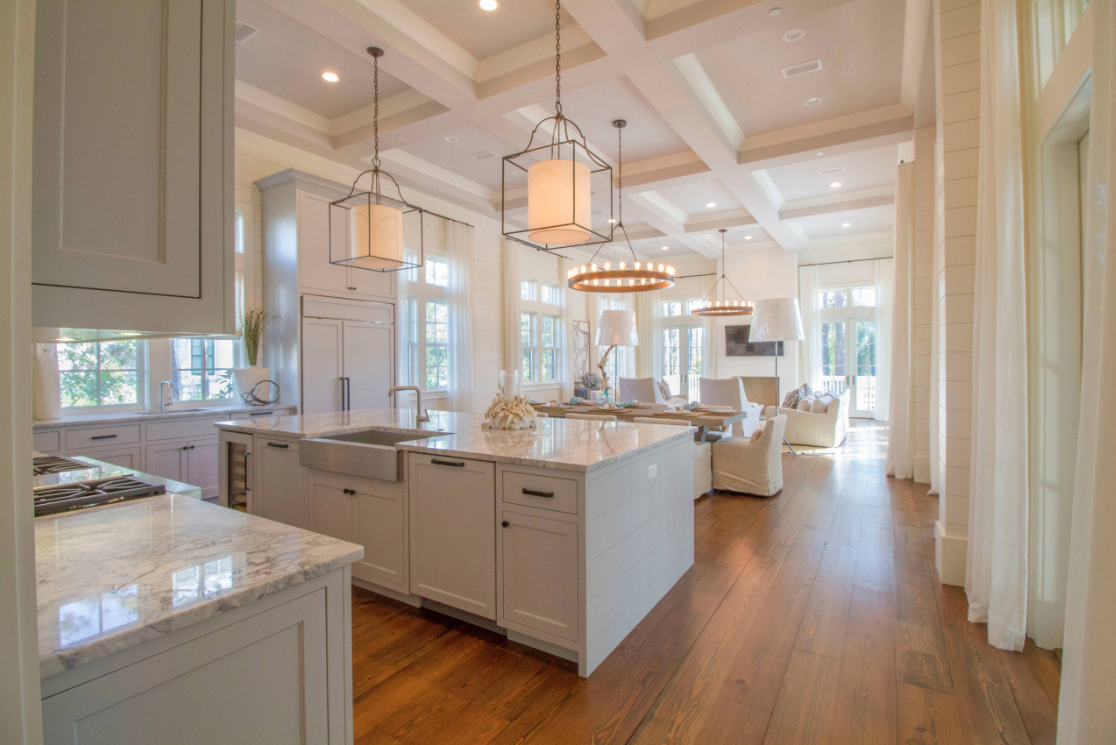 Photo By: Geoff Chick & Associates
Engineered Wood Floring
Also known as composite wood flooring, engineered wood is is made from binding together the fibers of hardwood and lumber scraps together with adhesives to form a composite material. Engineered wood is durable, and much cheaper than installing real hardwood flooring. It also has the ability to hold up to moisture unlike real wood flooring, which makes is particularly more long lasting.
If you are in the market for new flooring for your home, you need to ask yourself what kind of household do you live in. If it's just you and your partner, real hardwood flooring may be the most stylish and also practical option for you. However if you have children, pets, and lots of foot traffic it may be smart to consider installing something like laminate, vinyl, or engineered wood flooring to save on costs and also install something more lasting. Our favorite place to shop a range of flooring options is www.floorsdirectltd.co.uk where you can choose from so many different styles, materials, and flooring products that will perfectly suit your home and family!