Top 10 Inspiring Ensuite Bathroom Ideas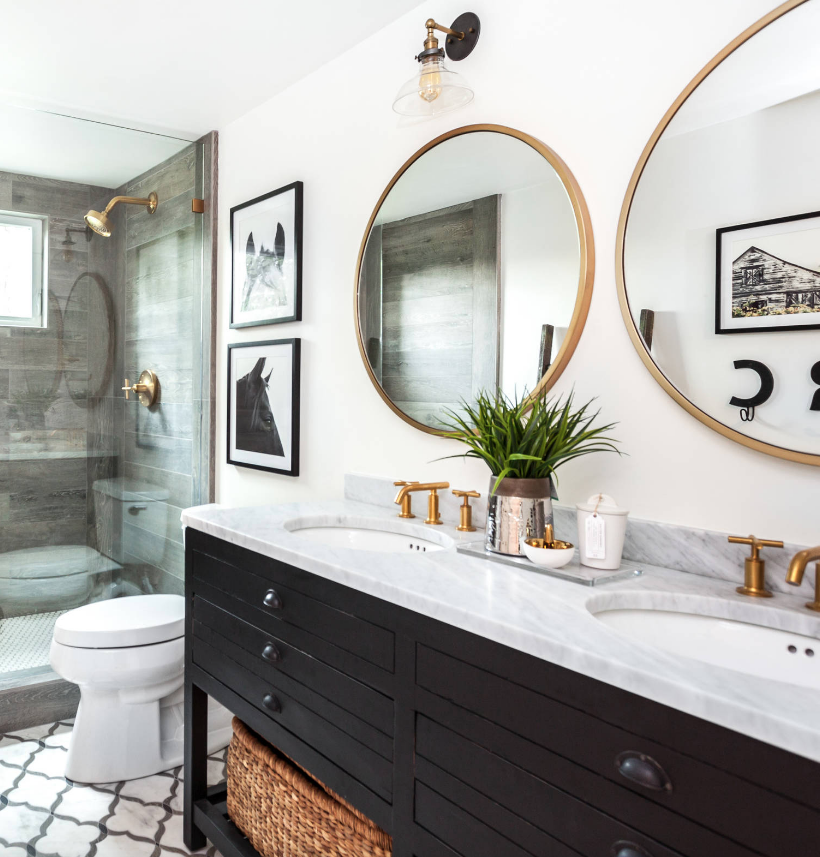 Are you planning to build or redesign your ensuite bathroom? With so many choices and possibilities out there, it can be difficult to decide which bathroom ensuite to go with. Here we have ten top tips to help you make your bathroom look and feel like a little slice of luxury in your home!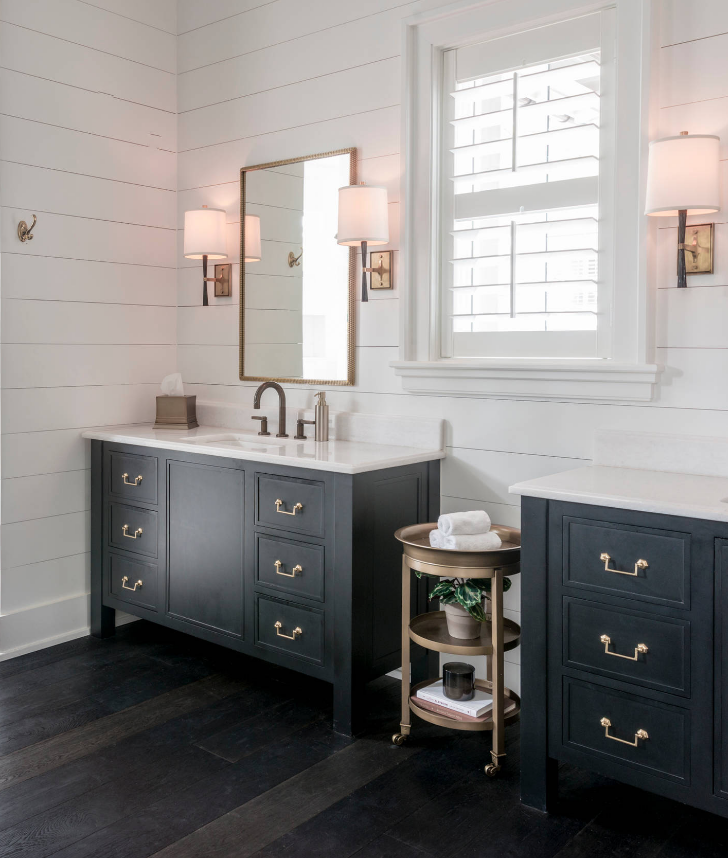 Photo by: Arlene Williams
Stunning Bathroom Furniture, Fixtures and Designs
Ensuite Furniture Ideas
If you are completely redesigning your ensuite, you will probably first be considering new furniture, whether it's the bathroom suite itself or the additional storage units and towel racks you might wish to add. The key here is finding pieces which coordinate well with one another, and are appropriate for the size of your space. There are different designs and Bathroom suite sale offers online, which is packed with 3d design options to tailor to your bathroom design needs.
Consider a Floating Toilet
Wall mounted toilets are becoming increasingly popular, and it's clear to see why. They can save a lot of space over traditional toilets, and are a lot more aesthetically pleasing. The tank is inside the wall hidden from view, whilst the bottom of the toilet does not touch the ground. So, they don't take up any floor space so it's easier to keep the area underneath clean. This style of toilet will give your smaller bathroom an overall more spacious feel.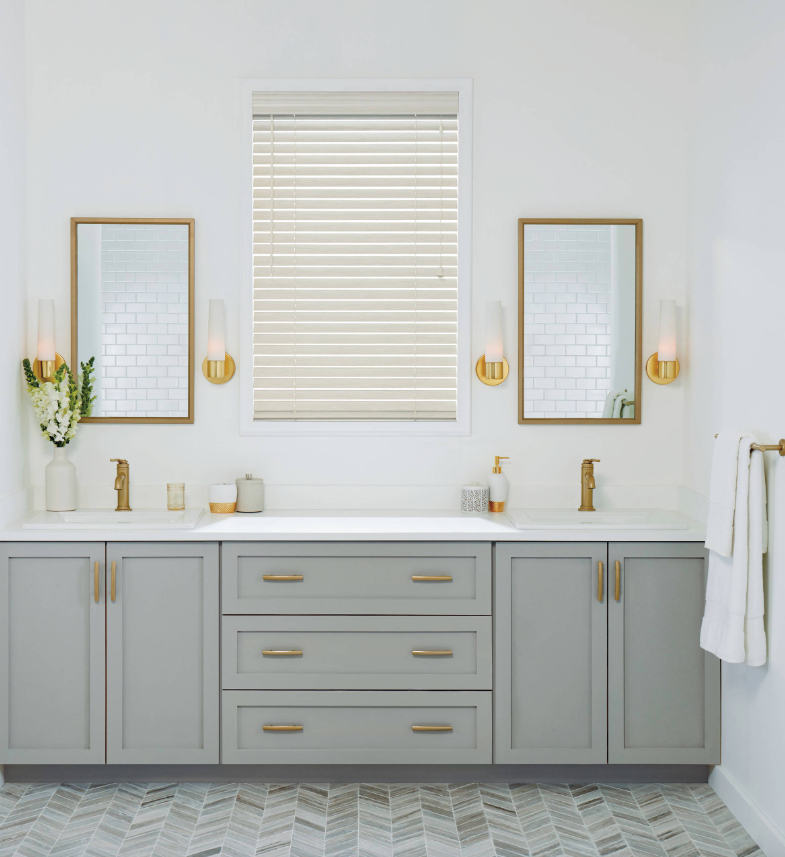 Photo By: Hunter Douglas
Minimalist Shower Designs
The shower is another big part of your bathroom redesign, so it's important to choose the best one for your needs. If you have a smaller space, consider a minimalistic shower, such as a walk-in design with a glass screen. This will open up your bathroom, and is easier to use for those with mobility issues too. Another possibility for ensuite shower rooms for those who prefer enclosed showers is the frameless enclosure. These require less space than a walk-in shower but still provide the same feeling of more open space.
Ensuite Storage Units
Storage is another important part of bathroom design. Storage needs vary from family to family, so think about how much storage space you need in order to determine the best options available. Multifunctional pieces are ideal, such as mirrored cabinets or heated towel shelves, which offer more storage space than traditional towel radiators.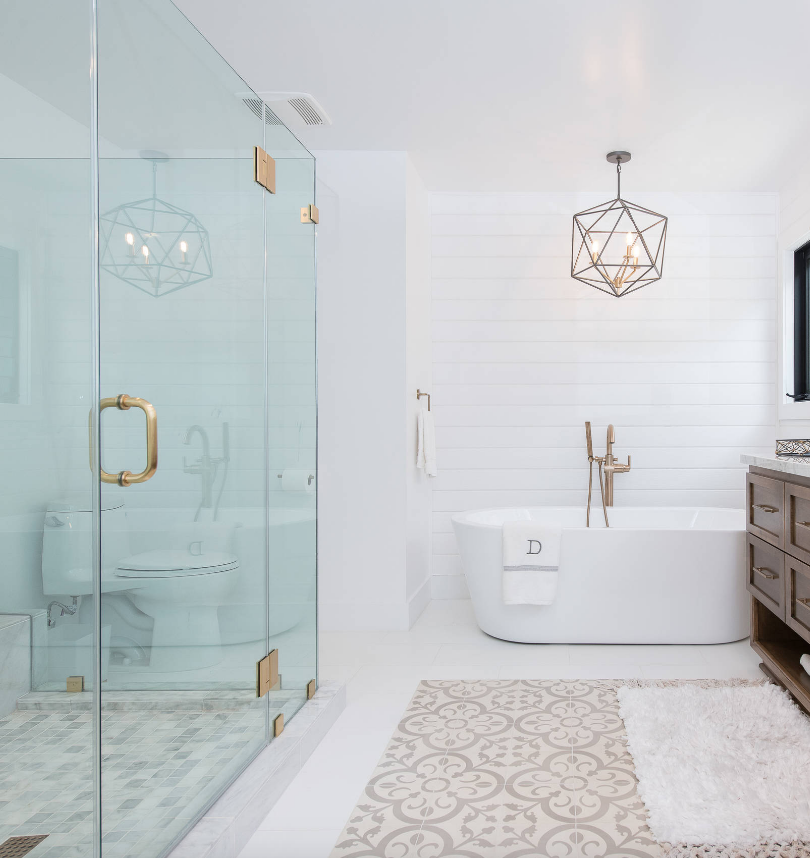 Photo By: Streamline Construction
The Perfect Vanity Unit
Vanity units are crucial in many ensuite bathrooms, as they offer an ideal storage solution and also make the sink look more stylish. An ensuite corner vanity unit is the perfect way to make the most of the available space, or choose a combination vanity unit which incorporates both the sink and the toilet. If space is a real issue, there are a few such units which feature the sink above the toilet so even the smallest of ensuites can be fully
Choosing the Best Tiles for you Bathroom
Tiles are another major consideration, and with so many sizes, colors and patterns available, it can be impossible to choose between the different options. If you are decorating a smaller bathroom, it's best to choose larger tiles, as smaller tiles can make the space feel more crowded than it truly is. If you want to go for strong colors or patterns, be sure to stick to just one focal point to avoid clashing and overcrowding. Some people like to choose stronger designs for the floors whilst keeping the walls more minimalist, which can be a fun and effective way to style your bathroom.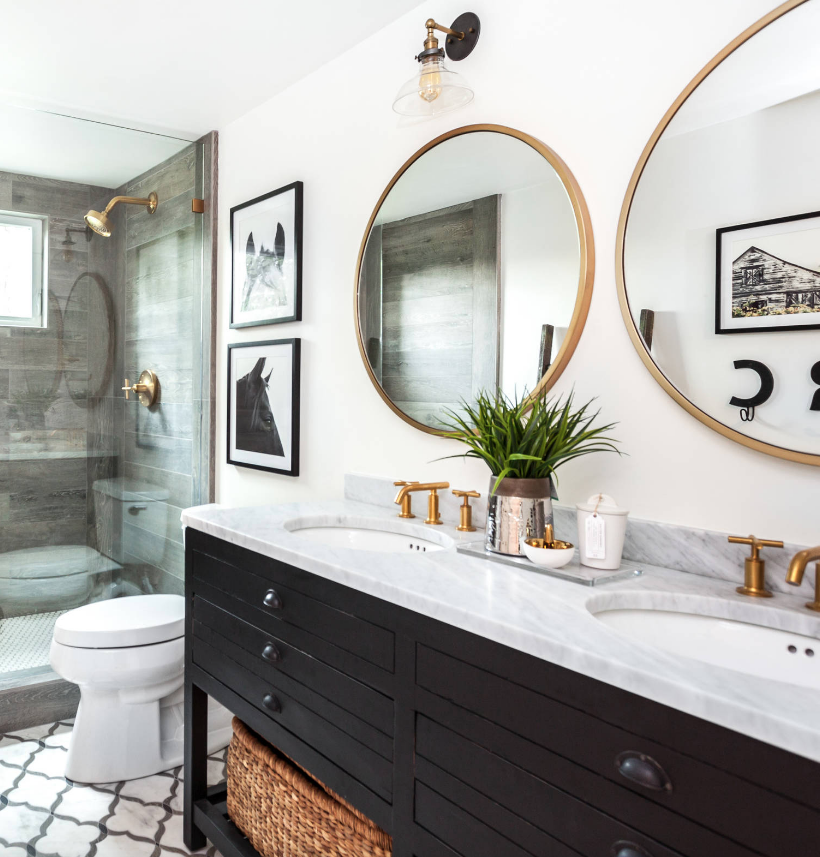 Photo By: Juxtaposed Interiors
Lighting for Your Ensuite Bathroom
After choosing the main details of your new bathroom, lighting is likely to be a further consideration. Luckily, most ensuites don't require too much in the way of lighting. Wall lights can be a good choice, and colored LEDs are also popular with many households. Consider the positioning of the windows and therefore how much natural light falls into the room when choosing lighting options.
Add Recessed Bathroom Storage Areas
Recessed storage is a nice way to make the most of the space available in your bathroom. This modern trend is slowly becoming more popular and you are sure to love it! It's very popular in a walk-in shower and looks much more stylish than adding a shelving unit.
Adding the Bathroom Finishing Touches
Choosing accessories is the fun part of redesigning a bathroom! You can choose coordinating or contrasting colors and patterns for the towels and matching accessories such as a soap dish, decorations and perhaps some artwork for the walls. There are loads of possible themes and ideas, but be sure not to cause clutter by adding too many accessories.
How to Make your Bathroom Ensuite Look Bigger
Many ensuites are fitted into small spaces, so giving the illusion of more space is important to most of us who redesign this room of the house. To make your bathroom ensuite look bigger, follow our tips above, particularly when it comes to choosing the shower enclosure and tiles. Using lighter colors on the floor can help, as can getting plenty of natural light into the room when possible. Careful use of mirrors can also add the illusion of more space and is a cheap and easy way to do so.