If you are looking forward to uplift the look of your house, there's nothing better than incorporating interesting artwork to rejuvenate the entire vibe in the house!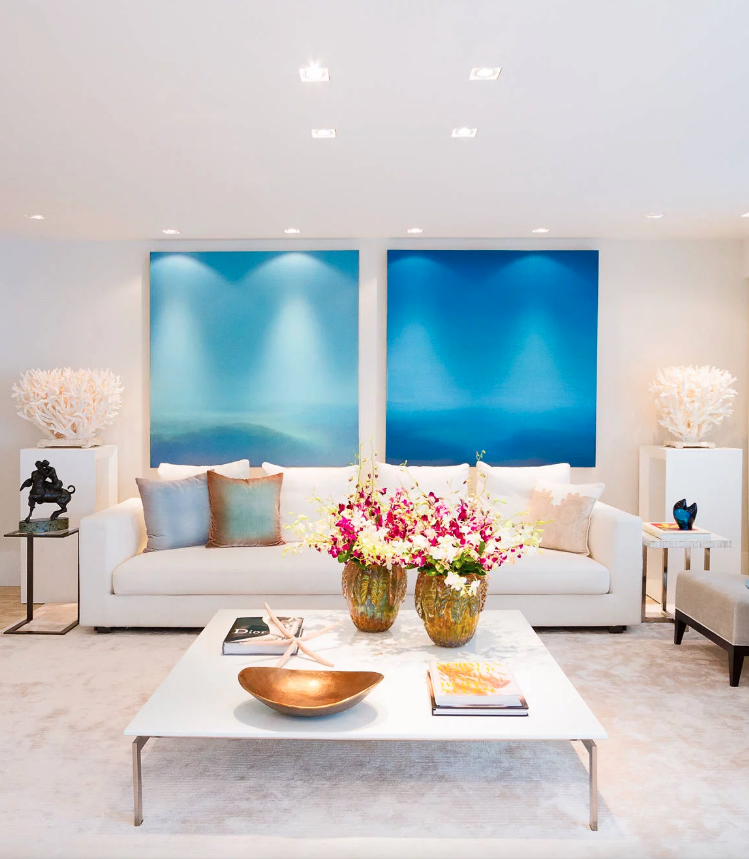 Photo By: Mayra Roubach Photography
One such idea which a lot of people are accepting is to install canvas prints on the walls of the house. With much advancement in technology, there are many options one can go with, but if you want to do something differently, you must install canvas prints to make things look better. A lot of people are swooning over murals which also prove as a great home improvement option. In this article I will guide you through 5 incredible benefits of pasting canvas prints on the walls of your house:
Canvas Prints are Less Costly
This is perhaps the first and most concrete benefit of incorporating canvas prints in the house. If your pint the walls, you will have to pay a lot of money for the material and incur flabor costs. Furthermore painting the walls takes odd number of days and the strong odor is another issue to cater for. However canvas artwork is less costly, and you can get any print you want.
Canvas Prints are Easy to Wash
The common myth which continues to hound canvas is they are difficult to wash and maintain. Contrary to what most people think, personalised canvas prints can be washed and replaced easily. If you feel your canvas print has a lot of dust clogged on it, you can wash it in warm water to get rid of the dirt particles. Secondly, modern canvas is made out of cotton and linen, both of which are easy to wash.
Canvas Prints make their Fashion Statements
If you want to go the extra mile, you can install canvas prints in the corridors, bedroom and living room. The only thing you need to do is you can go for different themes for each of the rooms. Say if you want to incorporate multi-colored canvas for the drawing-room, you can choose a dark color to match your bedroom decorating. Wherever they're installed, they have the power to change the vibe of the room.
Canvas Prints can Convey Powerful Messages
You will be intrigued to know, canvas prints have the power to convey strong messages. Legendary artists have always worked relentlessly on the canvas prints to convey strong messages. Most of the modern offices and workspaces are incorporating canvas prints for they have an impact on the decision making of the other person. Offices often install canvas prints in their corridors and sitting rooms because colors have the power to change the moods of people.
Canvas Prints are Eco-Friendly
This is an underrated benefit of canvas prints. Canvas prints are eco-friendly because they're made of cotton and linen, both of which have always done something good to the environment. Secondly whatever is painted or printed on the fabric doesn't fade away fast. They are eco-friendly and do not cause pollution in the house. If you want to know more about canvas prints you must visit your nearest store which sells artistic canvas prints.
Conclusion:
It's no wonder a lot of people are opting for this choice because of many benefits. So, next time you plan to improve the look of your house, you must consider this option as a top priority.