Bathrooms are very important rooms in the home. They are where we get ourselves ready for the world outside, so why not give it the update that it deserves?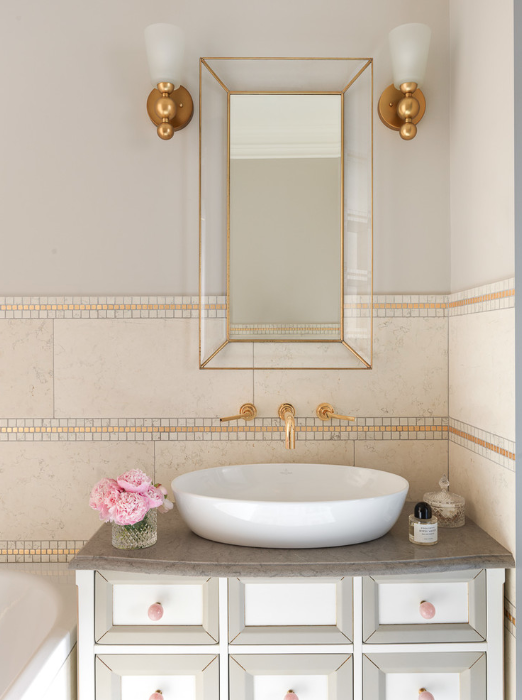 Photo: Houzz
A fresh coat of paint is a great way to make it the bathroom that you've always wanted. Below are six factors to take into consideration when selecting a new paint colour for your bathroom.
Bathroom Size
The size of any room must be taken into account when considering a new paint job. It is one of the easiest and most impactful methods to drastically alter the look and feel of a bathroom, but careful consideration of colour needs to be made as a result.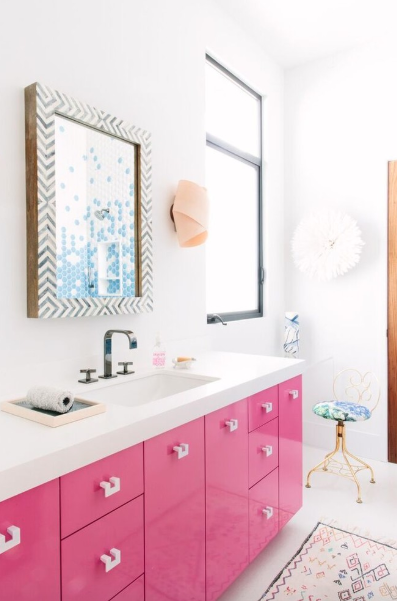 Photo: Black Lacquer Design
Light Colours
This is the first option people turn to when they have a small bathroom to work with. Light colours and tones are known to open a space up and make it feel airy, making it ideal in these cases. They have the same effect on larger spaces too though, and can be effectively utilized in these cases.
Bright Colours
Bathrooms are a great place to experiment with the use of bright colours. Leave the neutral tones for the relaxing and entertainment rooms, so that the bathroom can offer a bright pop of colour. Have fun with it.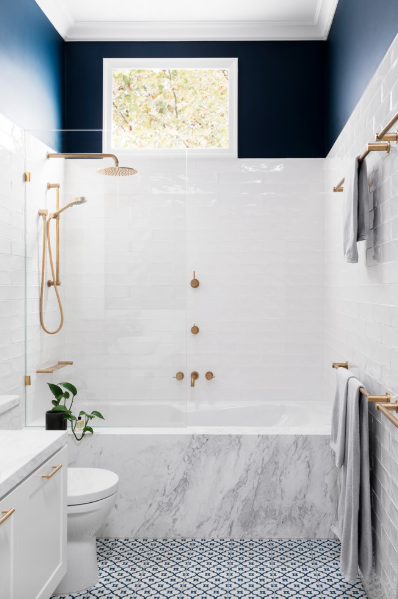 Photo: GIA Bathrooms & Kitchens
Dark Colours
Dark colours can create a relaxing atmosphere. In washrooms in particular they can be a statement colour: think black walls with white accessories. It is suggested that dark colours are only used in medium to large bathrooms though. They can make a small room seem even smaller.
Cabinet & Furniture Colour
When selecting new colours for your walls for your bathroom remodelling make sure to take the colour of cabinets and furniture into account. No one wants to go through the trouble of repainting the entire room only to realize that the colour clashes with components of the room.
Planning in advance will help you to avoid this. To test out how potential wall colours will look with the furniture and fixtures go to your local paint or hardware store and go through the paint chips. Select your favourites, bring them home with you, and place them in the bathroom. Hold them next to everything in the room to get a feel for how it will look. Even if you are good at visualizing how colours will look together, this is still a valuable process because no one can be sure until they see it in real life.

Photo: LDA Architecture & Interiors
Tiles
Similarly to furniture and fixtures, you should take tiles into account when repainting your bathroom. The floors and the walls are the most significant visual space and should be treated as such. This can be difficult during a bathroom remodel when the new tiles haven't been installed, but there are still ways around this. Using sample swatches for matching is the easiest method, but if you are adept with computers you can place all of it into photoshop to see how the room will look. This is the most accurate way to see the final outcome.
Lighting
Take into consideration what the lighting is like in the bathroom. Does it get a lot of natural light? Is it relient on fluorescent lighting? Or is it a dark space? Lighting can completely change the look of a colour. For instance, dark colours look cozy in a room which gets a lot of natural light but can look drab in a room with little lighting. Take paint chips and leave them on the wall for a day to see how it looks over the course of the day to see how it is altered with light. This will aid in the final decision.
Paint
It is always tempting to go with the least expensive option, but don't give into this instinct. The cheapest option is rarely the best one. There are a lot of factors that come into play when pricing paint, so do your research. This is especially important when it comes to bathrooms because they deal with such a large amount of water and steam. Don't hesitate to ask the experts at your local paint store.
Creating the bathroom of your dreams can be as easy as giving it a fresh coat of paint. Or at the very least, this is the starting point of your bathroom remodelling. Taking the lighting, colour, tiles, and furniture into account will help you find the best colour for your room.