Roman shades are one of the best window treatment options. Keep reading to find out why!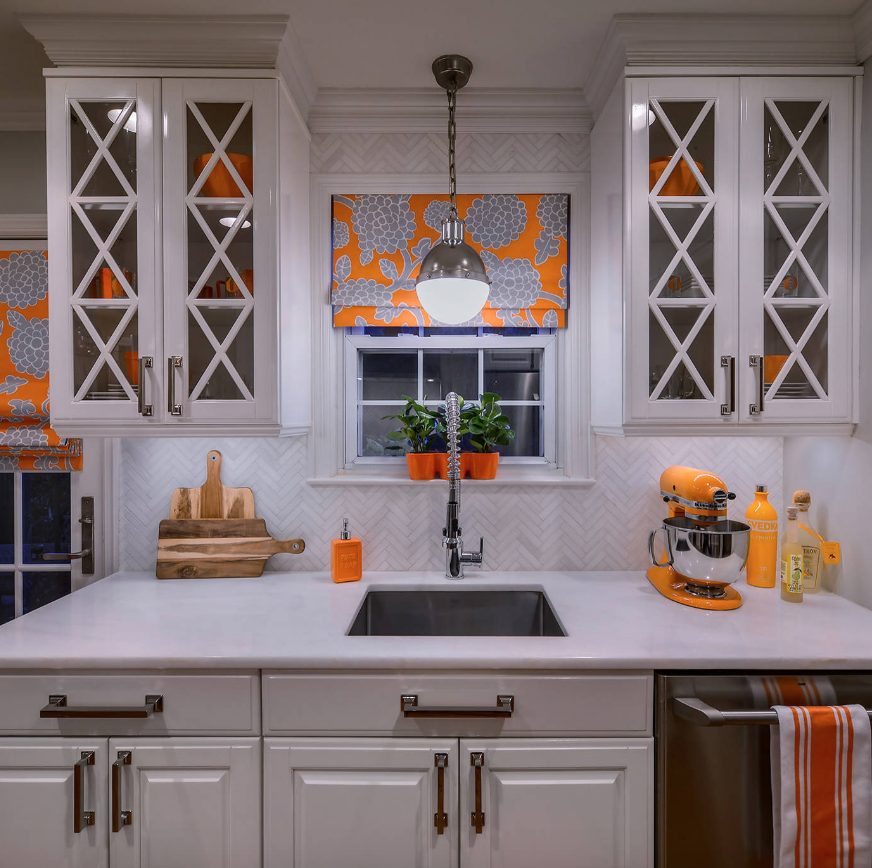 Photo: Lisa Loesch Interiors
Everyone agrees that big windows are great to have in a house because they let natural light illuminate the entire home. Not to mention that they can provide some fantastic views. That being said, since privacy is a concern it is important to find the right window treatments that take care of this while also not taking away the bonuses of windows.
Luckily there are a number of options available for homeowners, but there are especially benefits in choosing window treatments which can add to the ambience and function of the entire room and home.
Below are a few reasons why Roman shades should be considered for your home: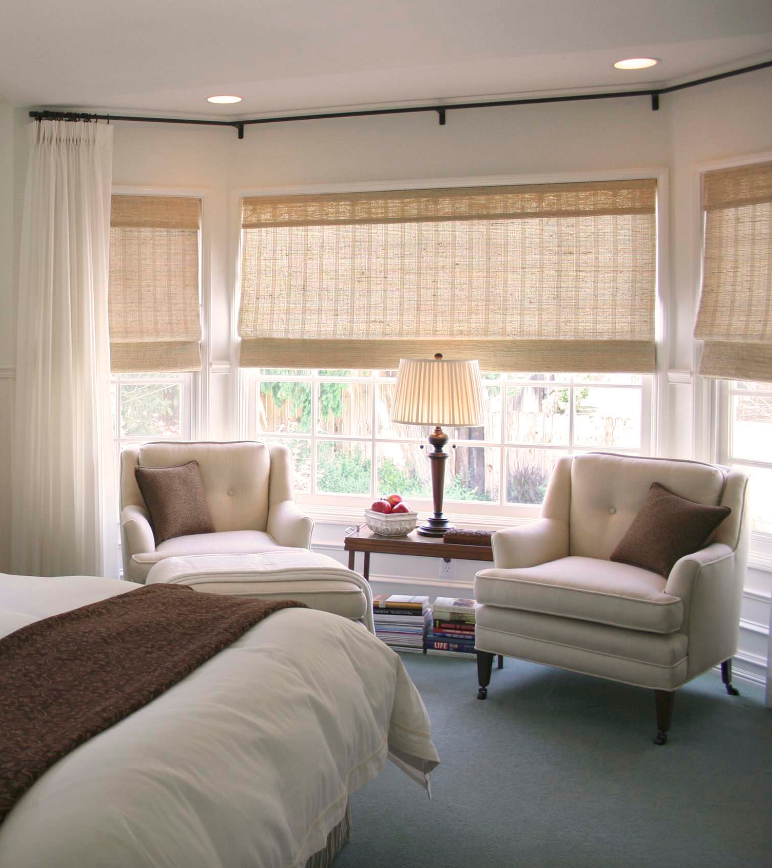 Photo: Talianko Design Group, LLC
Benefit #1: They Look Great Anywhere
One of the best things about these shades is that they can be used in any room of the house. Their design lends them the versatility to be easily placed in either a casual room or a more formal space. Whether it is a dining room, living room, bedroom, kitchen, or even a washroom or hallway, these shades will never look out of place. They easily adapt and a neutral tone will ensure that they will fit the space properly, but they can also easily become accent pieces as soon as they are made from a brighter colour or pattern.
Benefit #2: Functionality and Timeless Design
There are a few reasons that these shades are so popular in many homes across the country, but one of the main ones is that they are a tasteful and timeless choice for any space. There is no worry about them going out of style anytime soon, because they have proven themselves to be a classic over the years. They are far more atmospheric than any aluminum blinds and do not have to be much more expensive. Not to mention that they do their job well; Roman shades are effective at blocking the light out or even just softening it depending on the fabric that is used. Either way they are easy to use and do not have a complicated cord system that some other window treatments possess.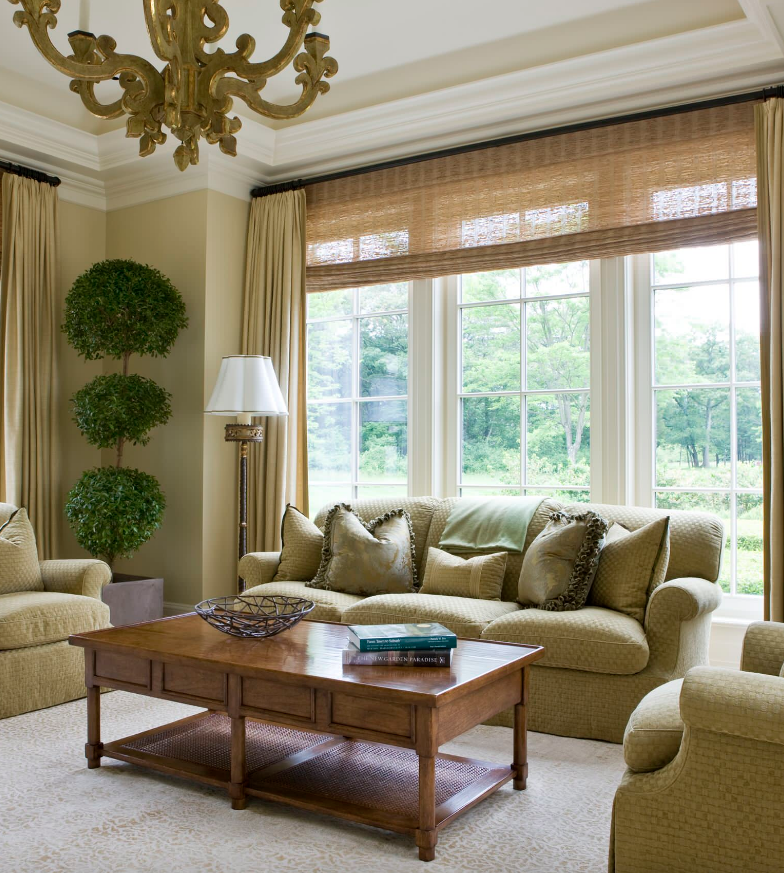 Photo: SLC Interiors
Benefit #3: Cut Your Energy Costs
When properly installed they can even save homeowners money! This is always a big reason that people choose Roman shades over other window treatments. The best ones are those that have a thermal lining insulation made from thermal acrylic foam. The lining will help to protect the house's internal temperature; this helps the home stay cool in the Summer and warm in the Winter. Ideally they should be custom made to perfectly fit the windows so that the shades protect from the drafts as effectively as possible.
Benefit #4: Light And Privacy Control
Something that has been touched on a little so far is that these are great options for protecting privacy and controlling the light that enters into the room. Since Roman shades cover the entire window from top to bottom when they are fully closed, there is nowhere to peak into the room from the outside. The same cannot always be said about blinds though, which have gaps between the slats which display more than intended.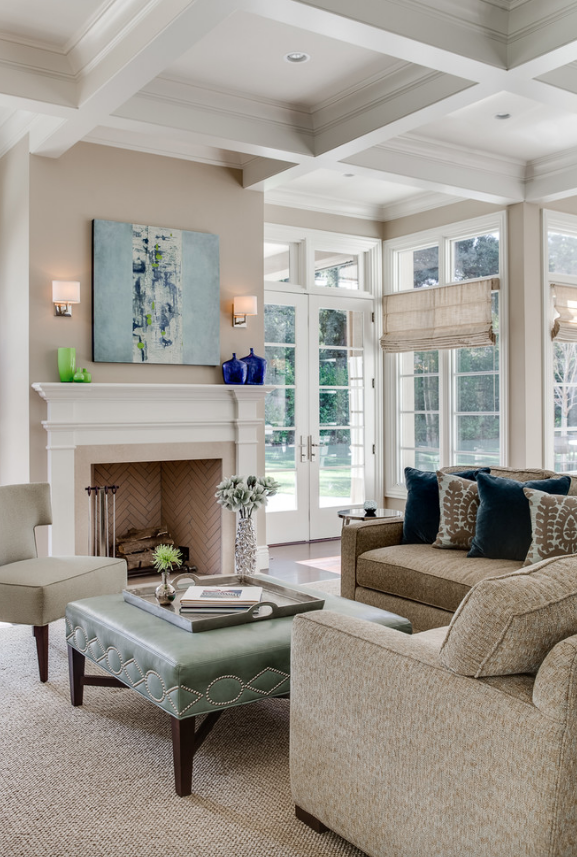 Photo: KL Interiors
Benefit #5: Safety
One of the biggest concerns when bringing anything into a house with small children, or even pets, is whether or not it is safe for them. It is always important to ensure that it does not pose a hazard in anyway, after all precaution is the best way to approach these items. Many shades have cords that hang low and which children or animals can get caught in them. Luckily there are now some retailers who offer roman shades that can be controlled by a remote. This removes the hazard completely, putting everyone's minds at ease and making a safer environment for the entire household.
Roman Shades
All of these factors contribute to Roman shades being among the most versatile of window treatments and offer great benefits to personalize your interiors. They offer a timeless look to any space while also enhancing the privacy and reducing energy wastage. The fact that there are remote-controlled options also mean that there are safe and convenient options in place for all types of households. Finally, the wide range of options allow them to be a versatile option for any space in the home. Anyone in need of new window treatments should seriously consider Roman shades because of all the advantages that they