4 Tips That Will Help You When Choosing a Countertop Material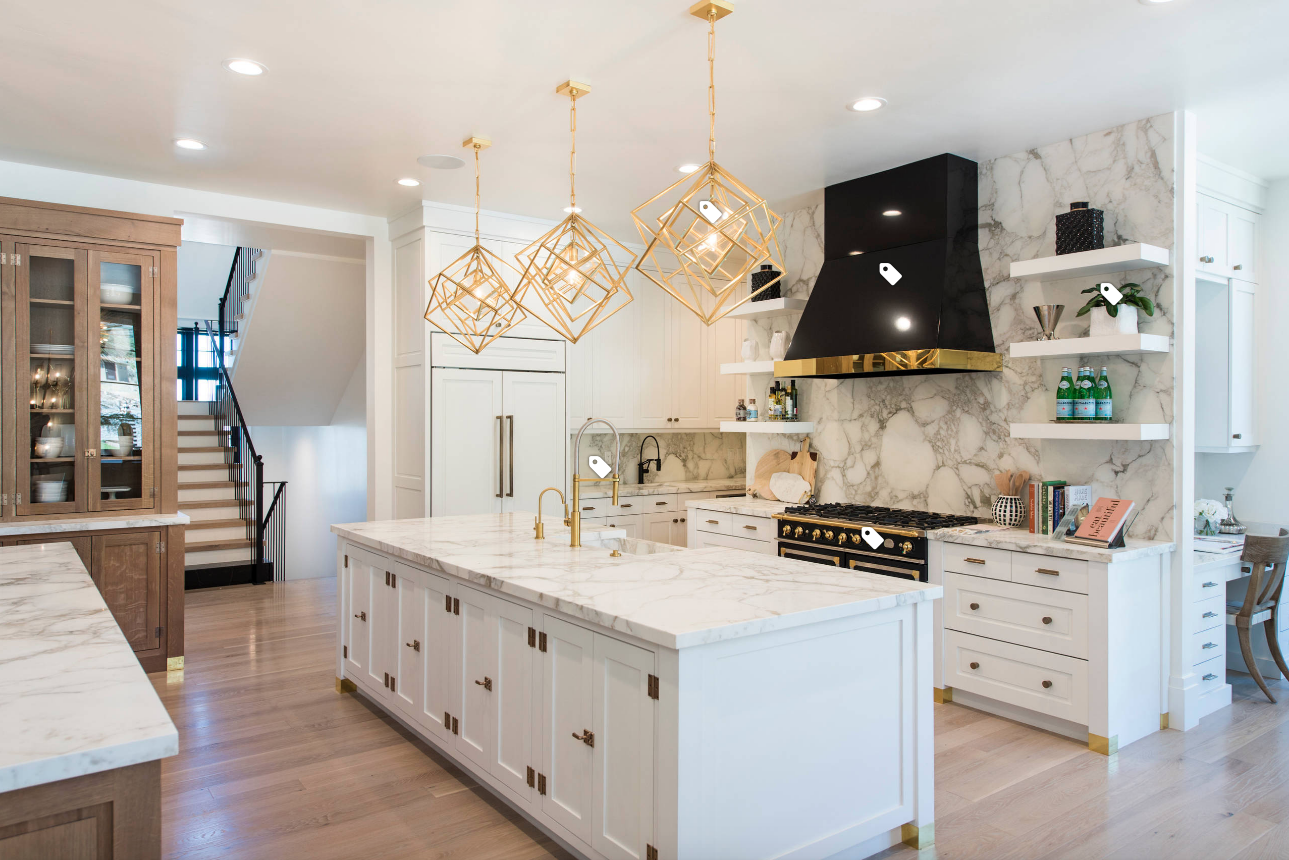 Sick of looking at your tile or laminate countertops? We don't blame you!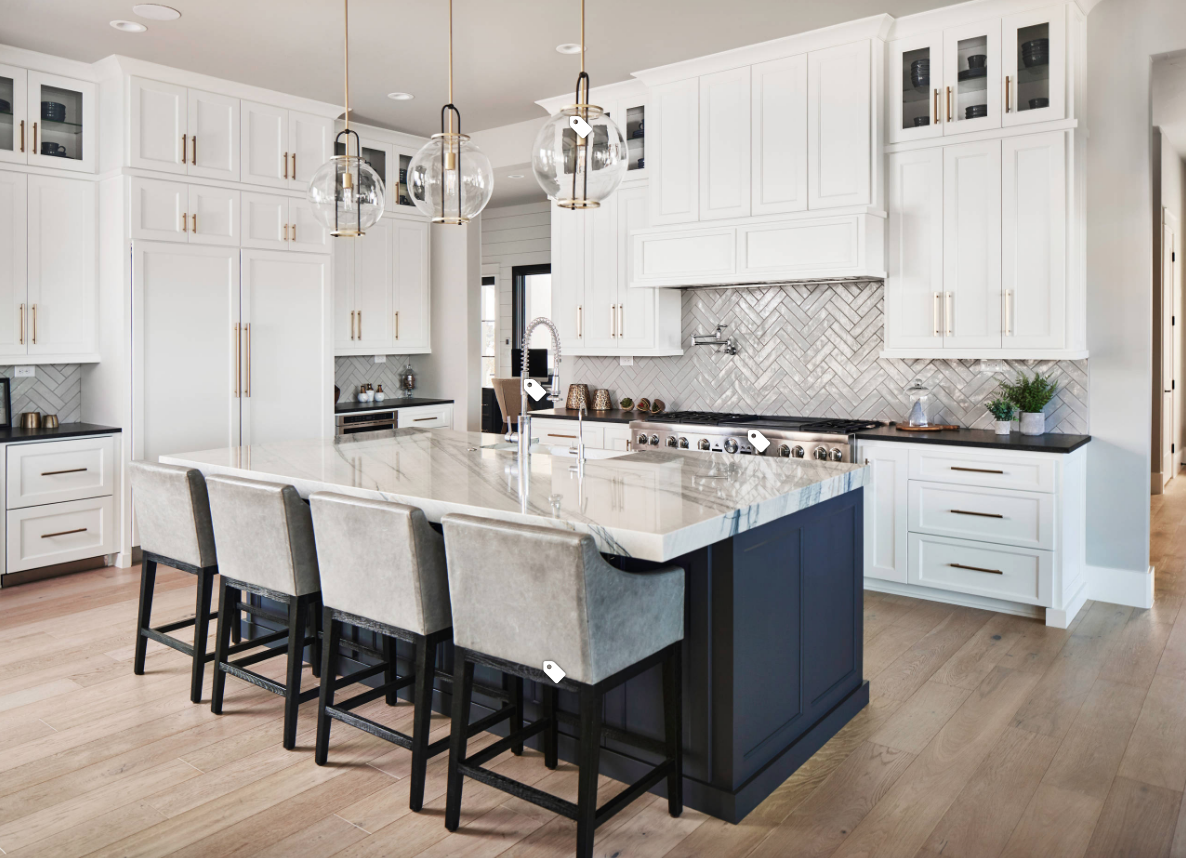 Photo: MSA Architecture + Interiors
You're ready to make the switch to something more durable, attractive and valuable for your kitchen counters, but you may not know exactly what you want. With so many high-end options available to homeowners, it's hard to know what material to choose to help give your kitchen a much-needed face lift. Read on and we'll show you 4 essential tips every homeowner needs when it comes to choosing a countertop material.
Watch Home Renovation Shows
Sometimes gleaning inspiration for your home décor is as easy as turning on the TV. There's a never ending assortment of home décor, real estate and flip your home shows to choose from, so pick your favorite, grab a pen and paper and start jotting down ideas.
On some of my favorite home renovation shows, the hosts will often explain what type of countertop materials they are using for their kitchen and vanities. Pay attention to the types of materials they list off, and mark down your favorites. Many times, these home décor experts will choose materials and color schemes you've never heard of, or wouldn't even dream of, so it pays to take some tips from the pros.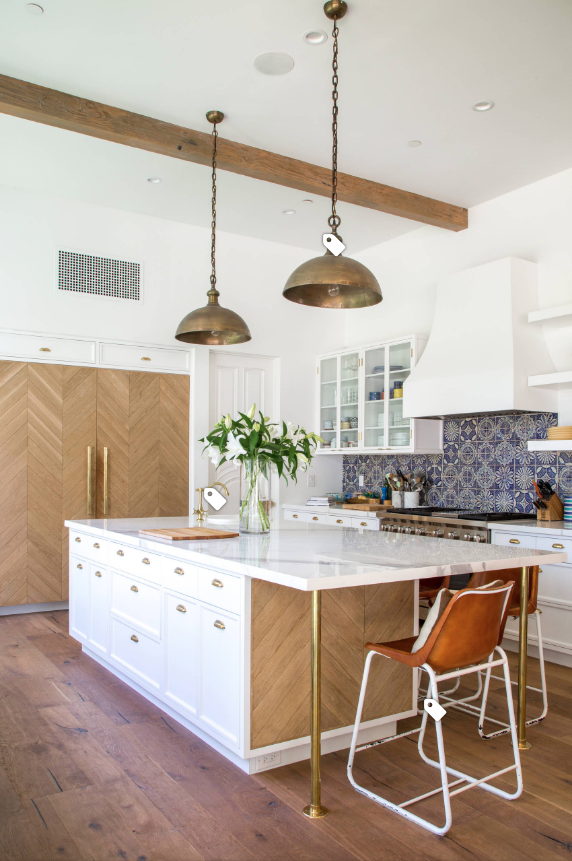 Photo: Bryan Wark Designs, inc.
Do Your Research
Do you have a dozen kids and a dog that likes to jump on your countertops? Or do you just use your kitchen as a place to make your coffee in the morning? Each homeowner utilizes their kitchen in a different way, and therefore will have different needs when it comes to the type of countertop surface that they choose. It's a mistake to pick a material for your countertops just because it sounds nice, or because you liked the way it looked. It pays to do a little research and see all of your options before you get your heart set on a certain slab.
If durability, beauty and affordability are what you're looking for, then granite proves to be a great option for kitchen countertops. Granite is available in thousands of colors and types, is heat-resistant and requires low maintenance (once it has been sealed). Granite countertops will undoubtedly add value to your home, as well as offering the performance and look most homeowners want and need.Marble is another popular (though costly) option that homeowners are flocking to for beauty and adding value to their home. Though waterproof and heatproof, marble can be scratched, taking away from the beautiful unique finish that each marble slab offers. Carrara marble is considered the king amongst many designers for its sophistication and timeless beauty, and is an excellent choice for creating a light, modern looking kitchen.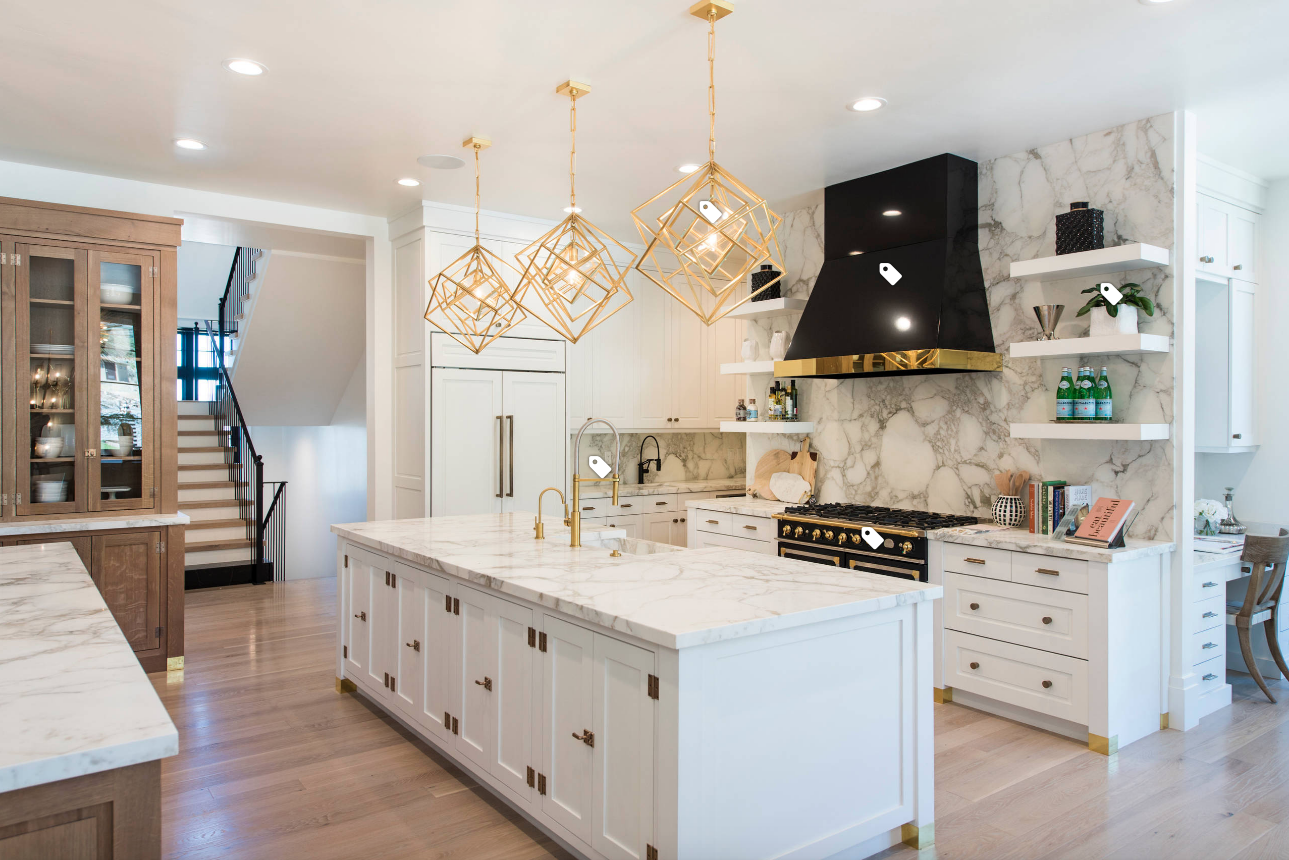 Photo: Designs by Craig Veenker
Like granite and marble, quartz is also a popular choice. This type of countertop material is engineered, and was created to provide a surface that's easy to maintain, and is resistant to stains, heat and cold. If you're looking for a special shape or size for your countertop, but still crave a natural stone look, then quartz may be an excellent option for you. If you can't decide between granite and quartz, make sure you check out this guide.
Look into all of the types of countertops available, and research their properties and purposes before you make your final decision. One type of material may look nice, or may fit nicely into your budget, but you'll want to do your homework to find out how it will perform in the long run. Choosing a new countertop surface is a big investment, in both time and money, and you don't want to find yourself disappointed at the end of the day.
Take a Countertop Tour
You wouldn't buy a car before you got to test drive it, right? One of the best ways to determine what kind of countertop you want is to visit a kitchen or natural stone showroom. Touch the countertops, see how they look against the type of cabinets you want or have, and ask the associates at the showroom or store what they know about each kind of material.
When you're looking at slabs, note the colors, veining or marbling that each type of material offers. Each countertop offers different qualities that may catch your eye, or make you turn up your nose. Look at the materials in different lighting to see if there are specks that sparkle and shine. Try to see slabs of natural materials in their entirety to get a bigger picture of the patterns; some may be too busy, and others may be too boring. Don't be afraid to bring a friend (or spouse, or domestic partner) along to get a few more opinions on your final choice.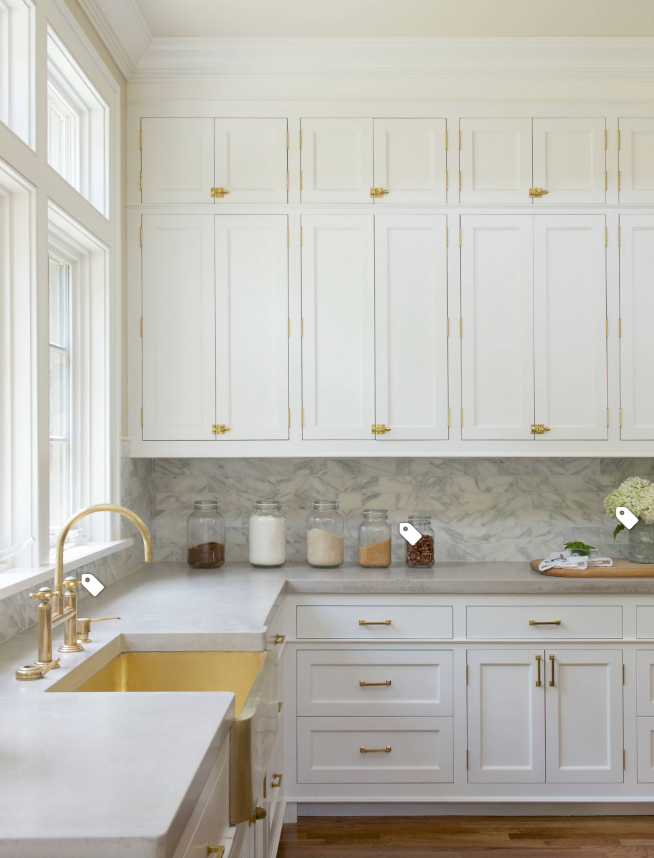 Photo: Titus Built, LLC
Use an Online Countertop Estimator
Now that you are a countertop expert, and have chosen your favorite material and color, all that you have left to do is figure out just how much you need. Luckily, you don't have to be a contractor or mathematician to figure it out! Retailers like Lowe's, Home Depot, Marble.com and Premier Surfaces all offer Countertop Estimators to help give you a free consultation. All you have to do is input your information, and a professional will schedule a time to come to your home and lay out all of the options for you.
Once your local authorized service provider is in your home, they will go over material options with you, and help you make sure your countertop choice is the best for your lifestyle and budget. They will help to measure your space and create a template for your new countertop to make sure it will fit properly. They'll even be able to arrange removal of old countertops and installation too. Best of all, these installations can be done in as little as 1-3 days in some cases, so your dream kitchen may be even closer than you think.
Don't begrudgingly wipe down your boring, outdated or ugly countertops any longer than you have to. Take these steps to educate yourself on which type of countertop you'll want to have installed, and you'll soon have a beautiful space you're proud to come home to.