How to Get Your Pool Ready for Winter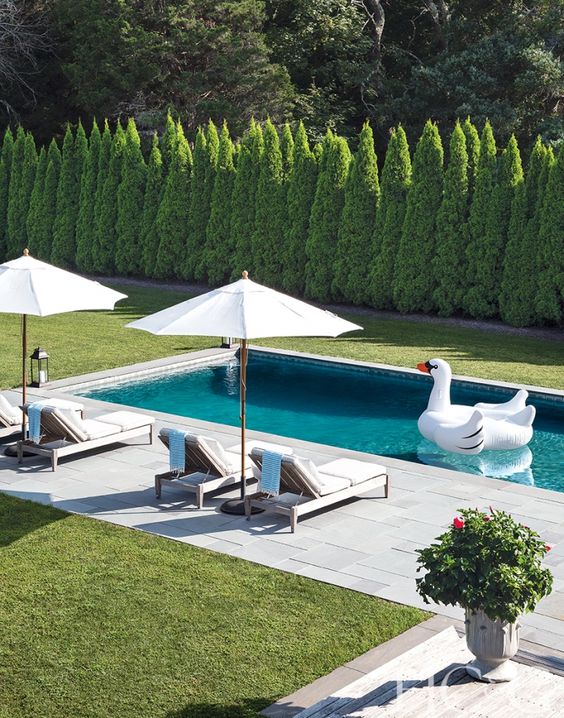 Have a pool at home? Here's how to get it prepared for the cold winter season!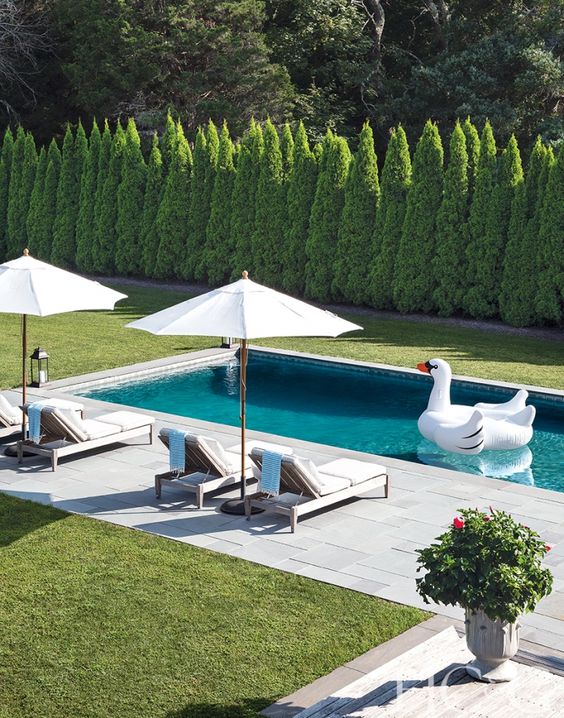 Photo: Cottages and Gardens
Summer is over and the coldest time of the year is steadily approaching. If you own a swimming pool the text below will hopefully inform you how to protect it during the winter. This step by step explanation should help you take good care of your pool and make sure it's ready for the next warm season. Here are some tips and hints on how to do it right:
Water Balancing
Water maintenance and balancing is an ongoing matter we need to pay attention to throughout the whole year, and especially during the winter. If levels are a bit unbalanced, you should fine-tune them accordingly to make sure your closing chemicals are all in order.
Cleaning
Now that the water level in your pool is still high it's the most suitable time to do the final cleaning. Some homeowners use biodegradable chemicals, but a good old manual cleaning is usually more than enough. You should make sure that walls and floor and completely clean. Landscaping and decorating your pool patio from the summertime means it's possible that dirt and debris went right into your pool. Any dirt and debris left over can cause your liner to stain. Therefore, making sure your pool is clean as well as your liner is something you also need to keep in mind.
Chemicals for Pool Closing
You need to make sure the water is properly conditioned. A good kit can ensure that no algae or bacteria are left behind to cause trouble at the start of the next season. The kit should include algaecide, oxidizer and an inhibitor. Keep in mind that you need to match the volume of your pool when purchasing the kit. As many pool owners know, algae are one of your pool's worst enemies and have to be fought off.
Keeping the Water Level Low
When cleaning is done, the next thing you need to do is lower the water level in accordance to the cover you want to use. This will ensure that your system takes no water in and prevent staining. If you plan on using a mesh cover it is recommended to lower water by 12-18 inches, and about 3-6 inches is sufficient for a floating cover. If the pool has a drain you just need to set it to a level of your choosing, or manually suck out the water with either a water pump or vacuum.
Preparing Your Hardware
First of all, electricity should be turned off on the main control panel. Plumbing needs to be cut off from the pump, skimmer, and filter. You need to drain all the valves and leave them open to enable evaporation. Cartridges from the cartridge filter need to be thoroughly cleaned and if you are using a sand pool filter you might want to clean those manually or backwash them when the spring comes. You need to ensure the water is kept away from all equipment and plumbing.
You should be able to remove the water with an industrial blower or a shop vacuum. After you've made sure that all water is drained out it is safe to refasten plumbing. Airways can be opened with an expandable rubber plug. You can also fill the skimmer with anti-freeze if you are unable to remove the water otherwise.
Remove the Accessories
We need to make sure that nothing but water stays in the pool during the winter. Accessories like toys, ladders, diving board, etc. should all be removed. If you are having trouble removing the diving board it is advisable to cover it with weather-resistant materials.