Pool Prep: How to Decorate Your Swimming Pool Patio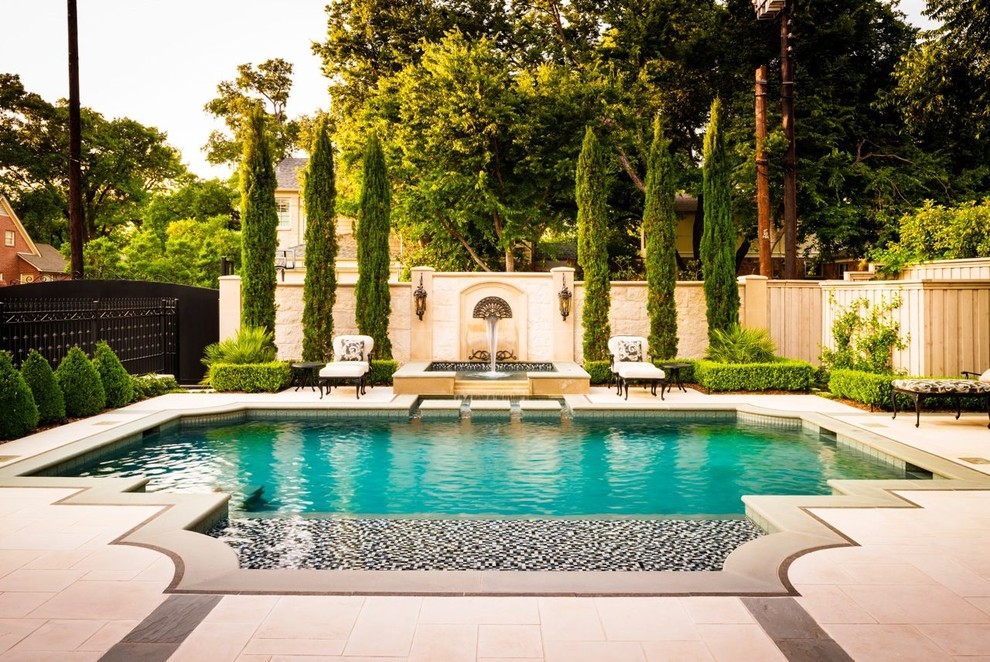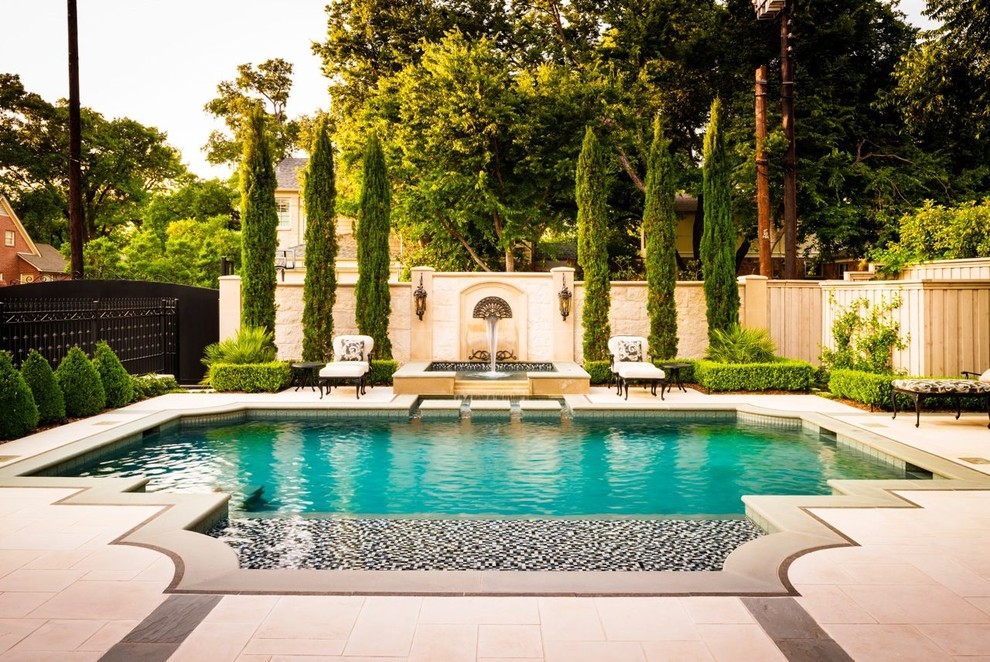 Decorating around your swimming pool is an easy way to refreshen up your backyard patio and create an relaxing oasis the whole family will enjoy. There is so much more you can do with your outdoor decor instead of just dragging out your old patio set and calling it a day. This year, do some patio planning ahead of time, get creative with your decor and prep your pool for the swimming season with some of our expert tips: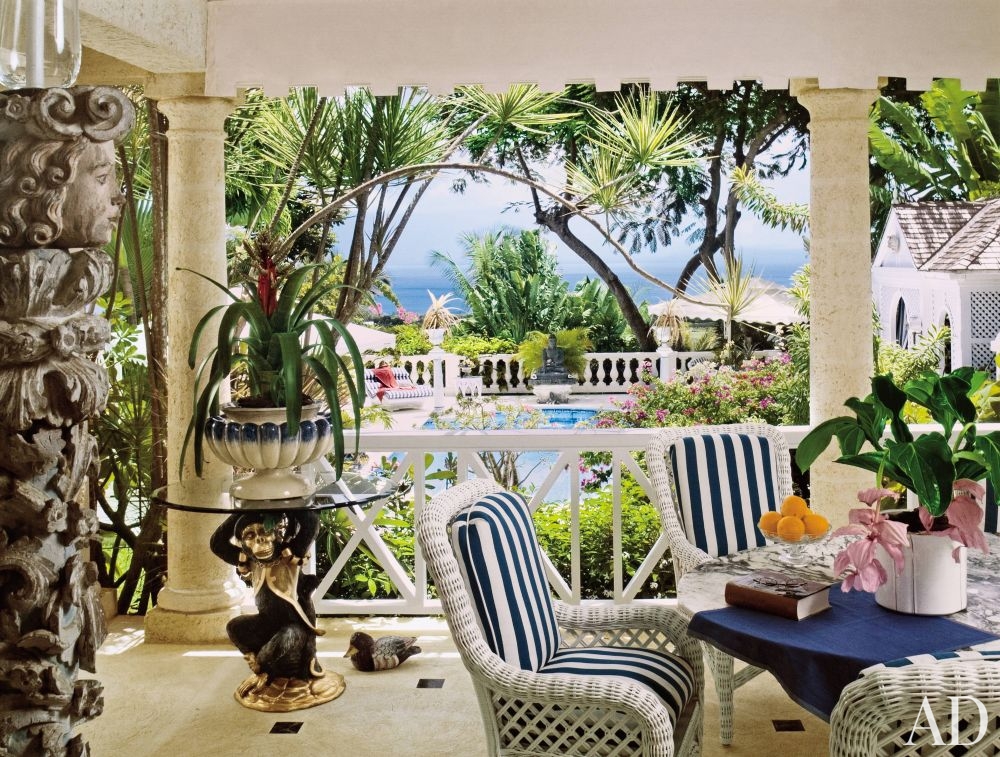 Arrange Your Furniture Right
When placing your furniture around your pool patio, make sure it makes sense and serves a purpose wherever it is placed. For example, right by your poolside place several reclining chairs for sunbathing and seating. Near the bbq, set up an outdoor eating arrangement with a table, several chairs and a large outdoor rug.  Make sure not to arrange furniture too close to the pool, keep chairs away from the edge to make sure there is enough room to move around.
Clean up & Declutter
As we are all aware, the beauty of a swimming pool lies in a well-kept patio. But, does decorating it and not maintaining it well make sense? Not at all! Here's how to spruce things up. First of all, do away with unwanted items to create the illusion of space. Get rid of any unwanted pieces of furniture in your patio, and create more space for more beautiful flower pots. Moreover, clean up, and trim and way-ward shrubs for a cleaner and peaceful atmosphere.
Dust your garden furniture and flower pots, and later brush with a hard-bristled brush to eliminate dirt and debris. Pour soapy water and scrub using the hard-bristled brush until the entire area sparkles.  
Your pool also matters; you don't want to have a beautiful patio surrounded by a dirty pool. If it has cloudy pool water, use a swimming pool clarifier or pool flocculant to clean up. This type of water may result from improper chemicals, high alkalinity, and low calcium hardness levels.

Provide a Shield From the Sun
Place a large patio umbrella over your eating table to shield from the sun and rain. You can also set up a nice gazebo or even a veranda for a more permanent solution. I love the look of a patio cover with luscious vines growing above – it adds a great Tuscan feel and is even more beautiful when you can pick grapes, kiwis, or flowers from above.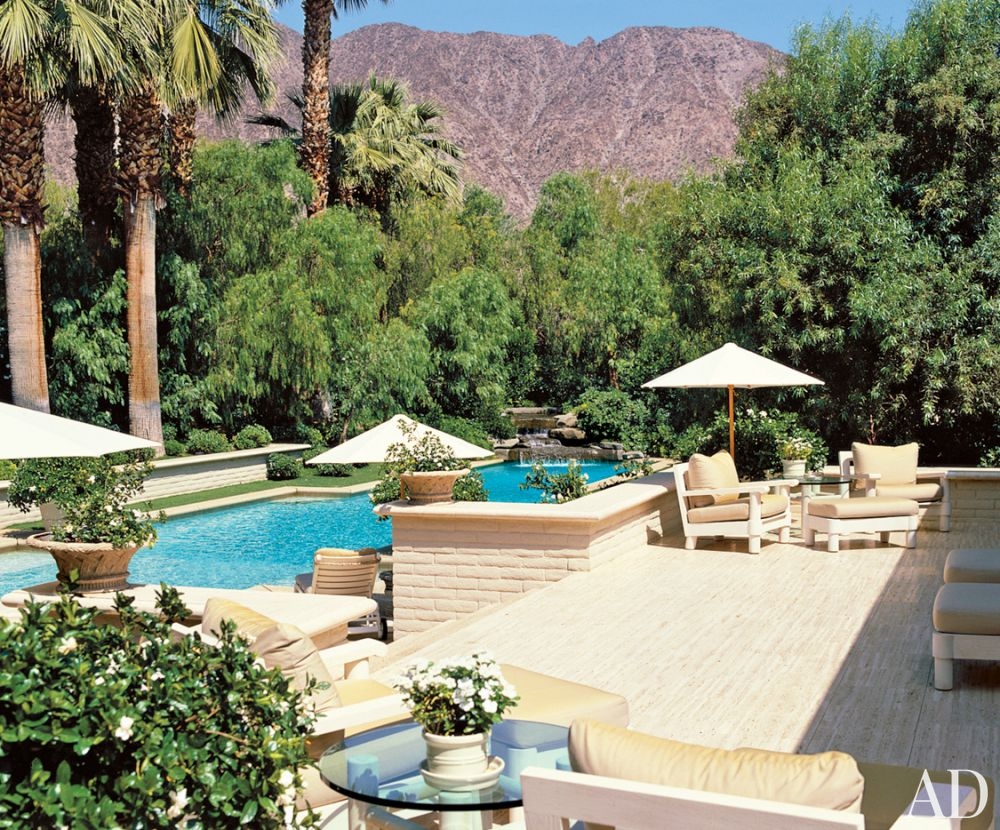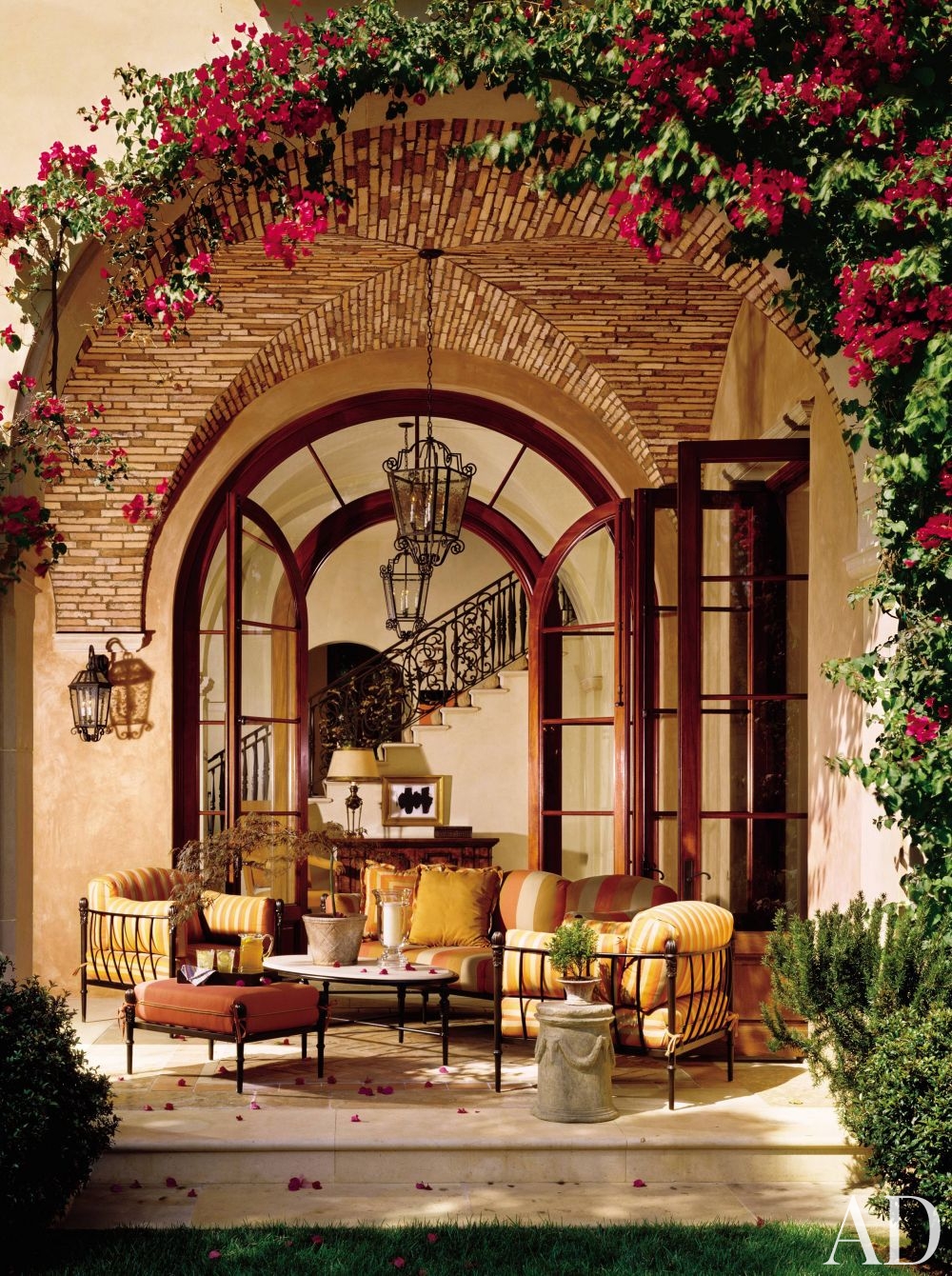 Add a Fountain
To add a fountain effect to your pool, you can install a full fountain in the center or add small fountains or even sprinkles at the side of the pool. This is a great way to add interest, and spice up the fun while swimming or taking a dip in the pool! You can also add a separate patio fountain somewhere near your deck for a similar effect, but at a lower cost.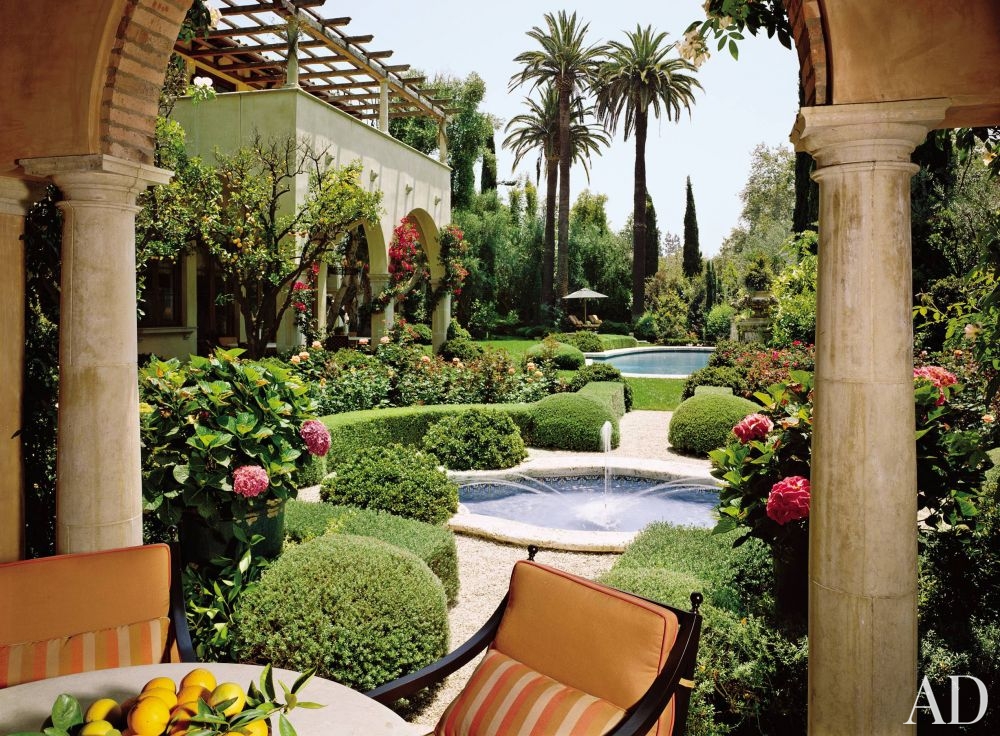 Show Your Artistic Side with Sculptures
Create an artistic look by your pool by adding sculptures or large concrete urns on each corner of your pool. You can plant beautiful flowers to add color and charm to your pool, but make sure to choose plants that don't dry and shrivel up to avoid unnecessary clean-up. I love the look of Roman inspired sculptures that mimic the look and feeling of the old Roman baths. There are tons of styles you can choose from to decorate around your pool, but keep in mind that you really can't go wrong with a gorgeous urn stuffed with beautiful flowers.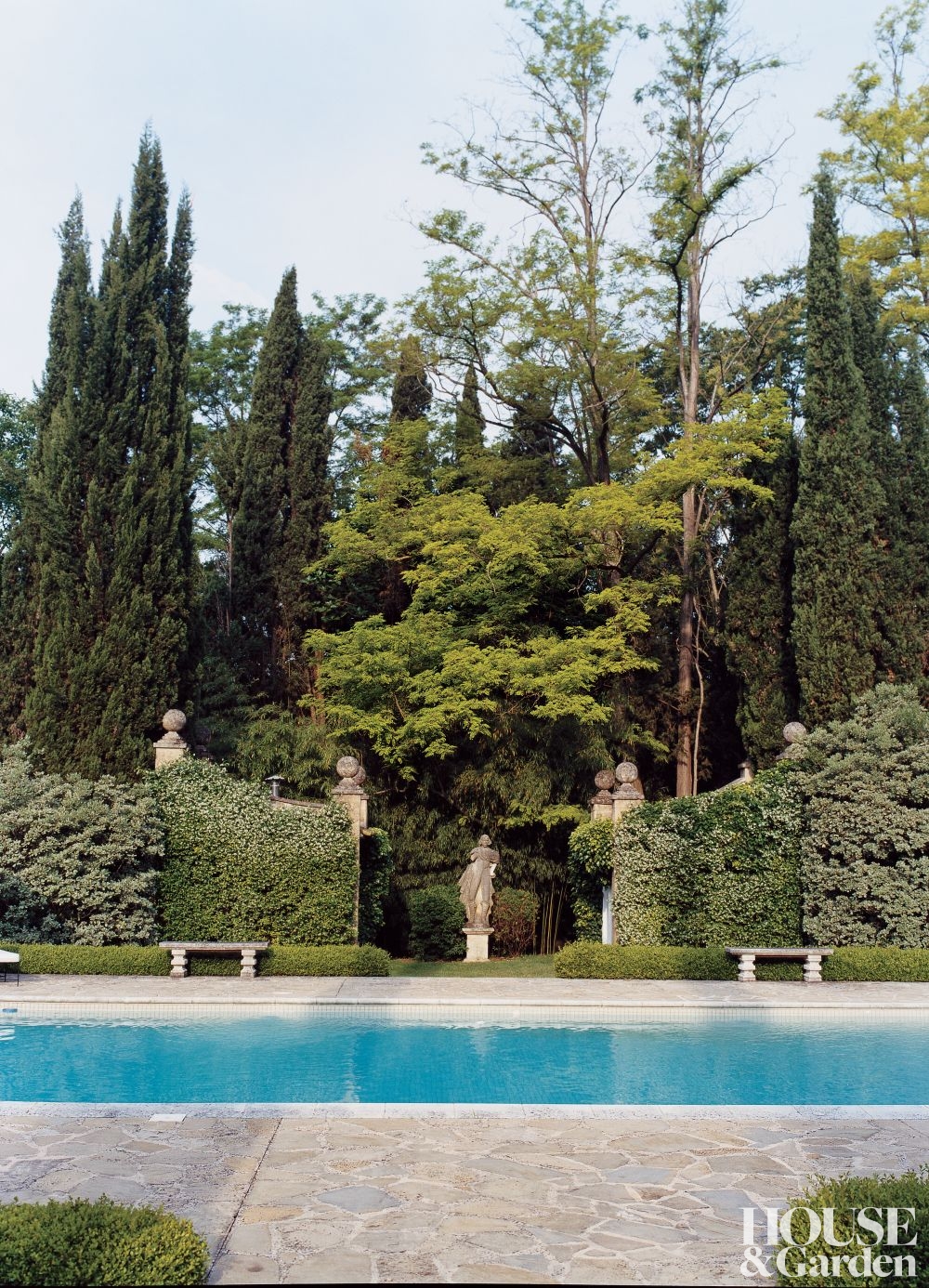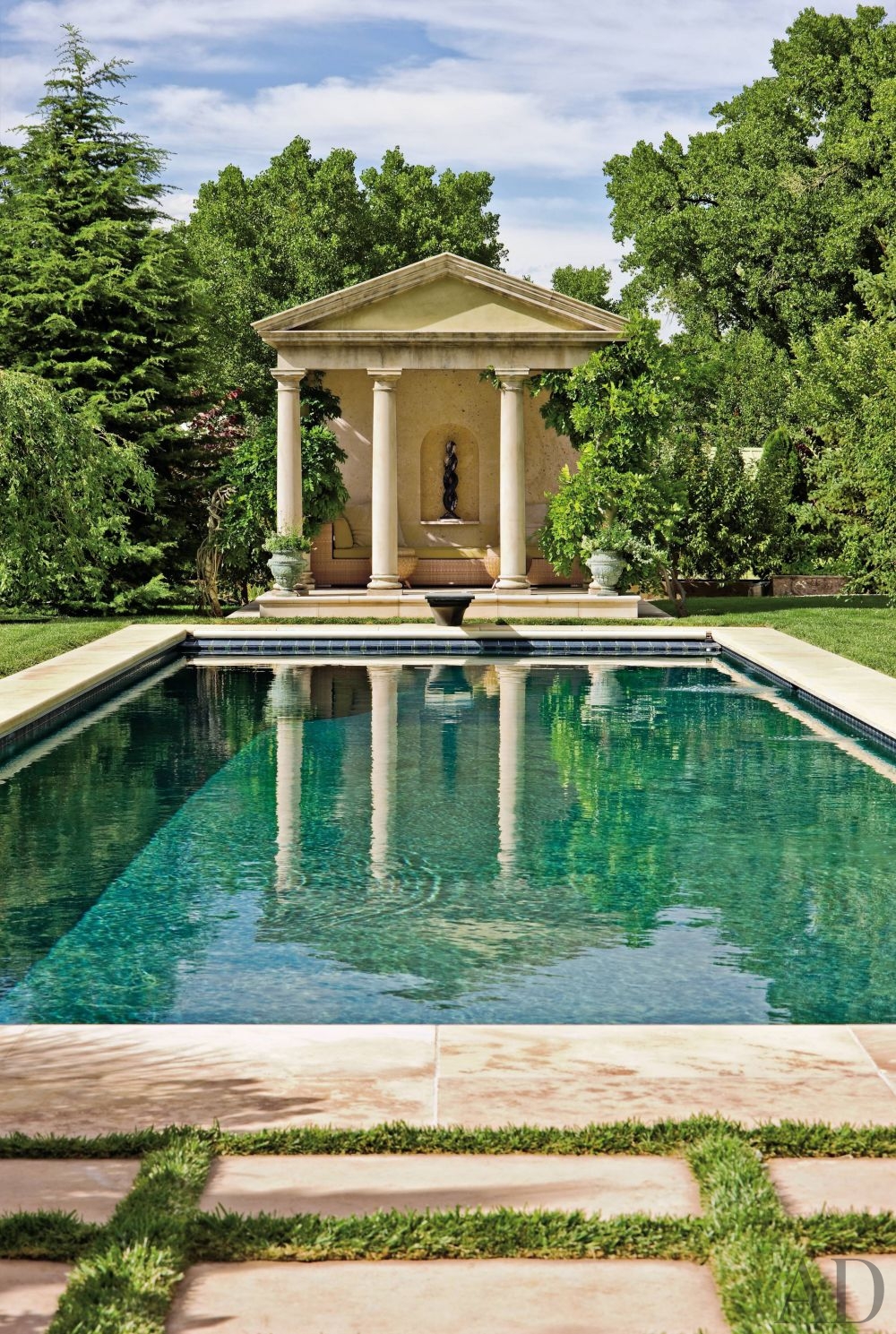 Add Decorative Tiles
The easiest way to dramatically change the look of your pool is by adding decorative tiles around the border. This is not only an affordable way but it also gives a customized, and unique feel to your outdoor oasis. Make sure to put safety first and install tiles that aren't slippery like rough stones or tiles that have some grip. You can always hire a designer like Edge Leisure to design the look of your pool to get it just right.