8 Simple Tricks to an Inexpensive Bathroom Makeover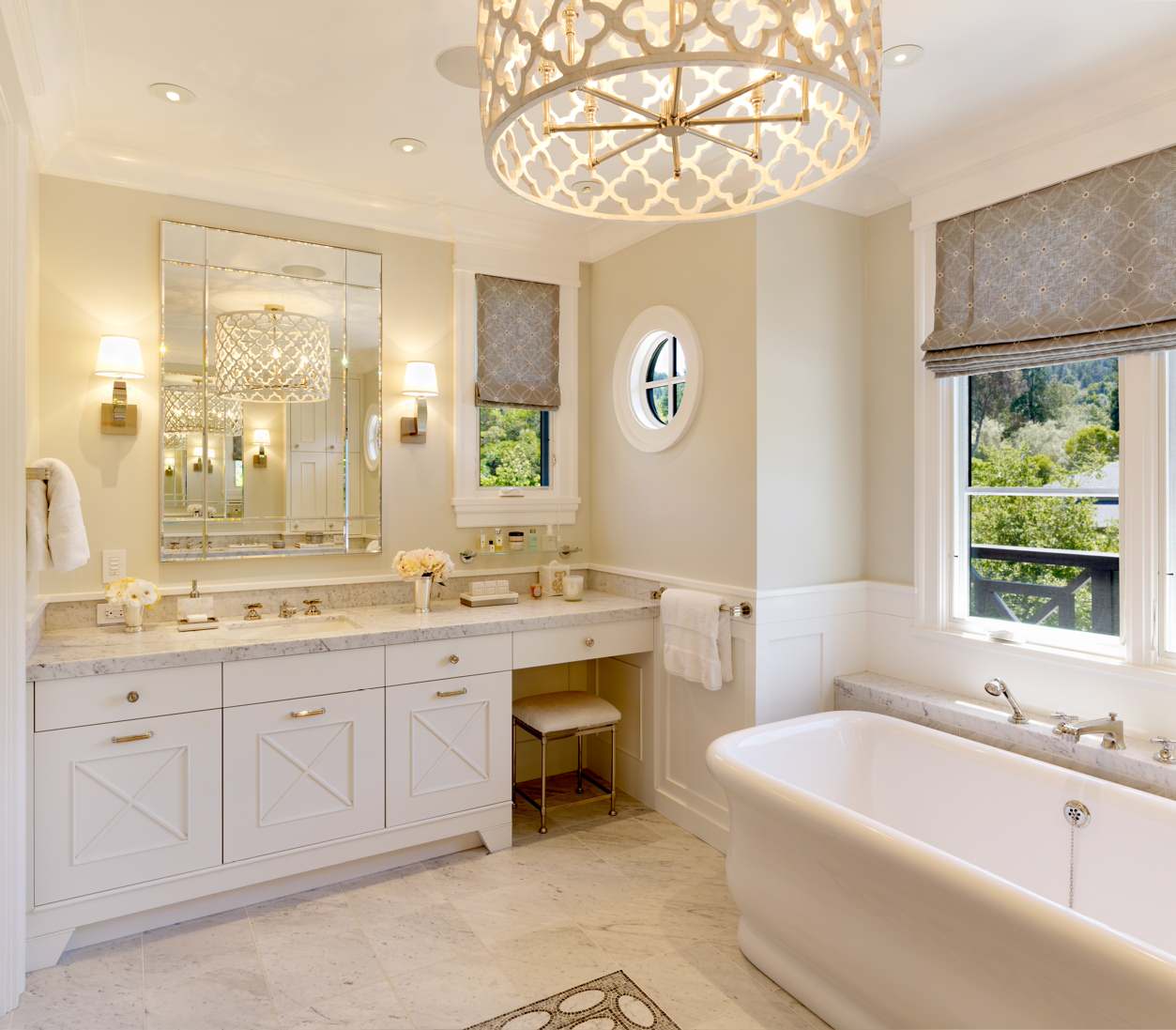 Give your bathroom a quick remodel with our simple tricks that will help you save tons of cash!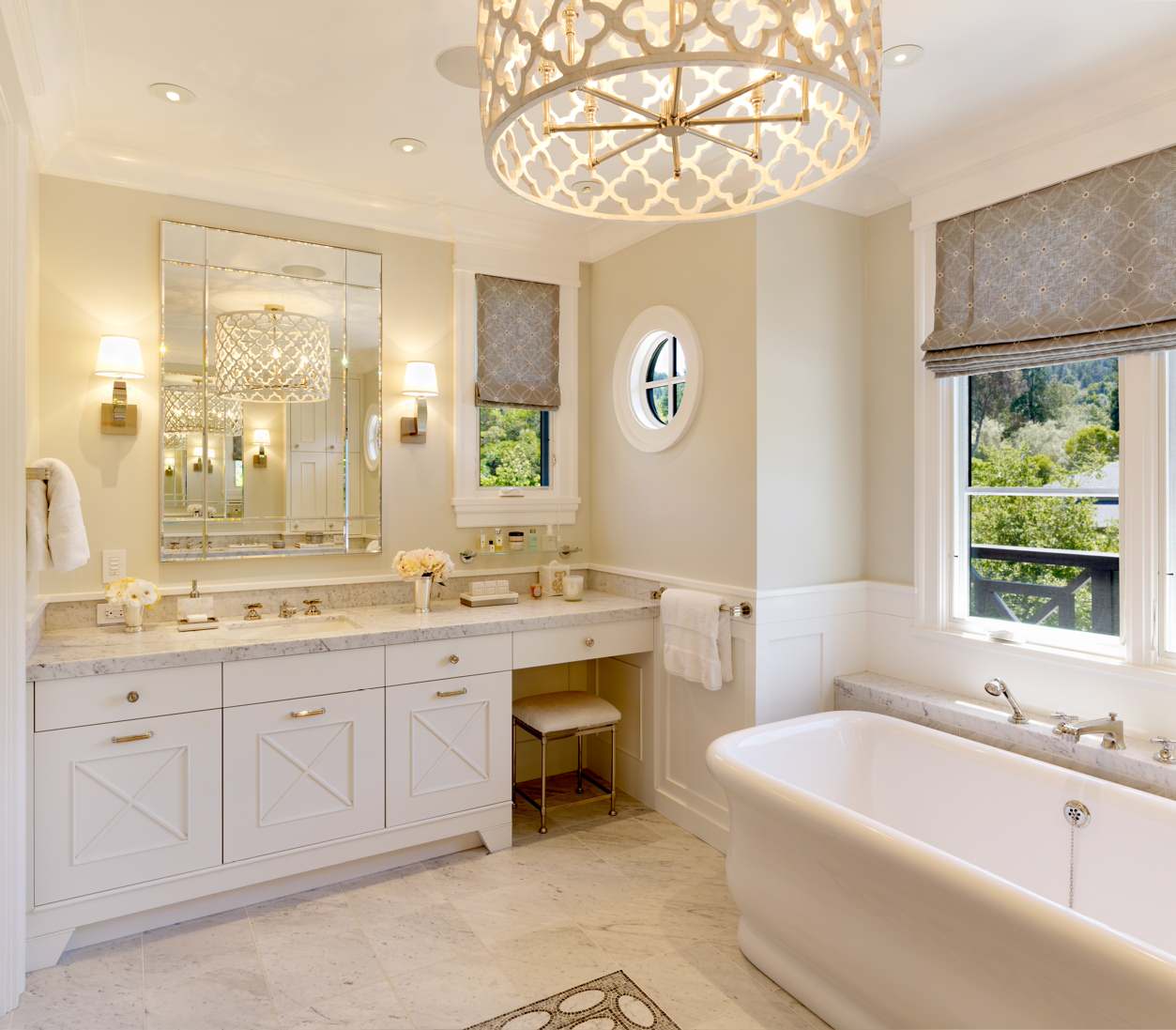 Mark Schwartz 
Remodeling a bathroom can turn into a huge, expensive task that can cost up to several thousand dollars. Yet, a bathroom remodel is sometimes a requirement, whether you want it to look better for your own family or so that you can entice people to purchase your home. So, here are 8 inexpensive bathroom remodeling tips that can help you keep your bathroom budget under control:
Avoid Using too Many Tiles While Remodeling 
Bathroom tiles are expensive. It's one thing to install a tile floor. It's quite another to use tiles on the walls and in the shower. If your budget is tight, you can save a huge amount by limiting how much tile you use in your new bathroom design. One horizontal strip of it halfway up the wall can help to tie the room together without breaking the bank. This way, you will have extra spending money for other upgrades such as lighting fixtures, granite countertops, and new faucets.
Purchase or Create Inexpensive Bathroom Counters
One of the most expensive parts of any bathroom can be the counter and there are tons of ways you can cut that cost. If you are shopping for a granite counter, don't be afraid to purchase one with defects. Almost anyplace that sells granite counters will have "seconds," which are pieces with imperfections. If those imperfections are minor, they might be totally invisible once the counter is installed. In fact, you might even find that the defective section will be removed anyway to make way for the bathroom sink or faucet handles.
If You've Got Grimy Grout, Clean it Out
An easy thing to focus on when remodeling your bathroom is the grout and caulking. Be sure that your tub and shower are properly caulked. If your grout is grimy you can revitalize it with something as simple as baking soda or toothpaste. You can also choose to reapply fresh grout and caulk in certain areas.
Make Sure You Only Have to Paint Once
Painting is often so inexpensive that people don't worry about it too much. If you don't like the paint, you can just paint over it in a different color, right? But, if your budget is tight and you don't want to do the job twice, be sure to do it right the first time. Use mold-resistant paint that is specifically meant for bathrooms and tape everything off properly so you don't have to do the process over again later.
Don't Replace the Shower or Tub
If you plan to sell your home, there's no point to totally replacing the shower or tub. Replacing either one would be far too expensive. You can save a lot of money by simply having them relined. You might not increase the sale value of your home that way, but you will minimize your losses and make your bathroom look more desirable.
Focus on Updating Your Fixtures
Bathroom fixtures are not as expensive as you might think. Replacing anything from the sink faucet to the lighting can actually be easy. You can either purchase these items at secondhand stores or when they are on sale, or you can even choose to make some of them yourself. A DIY light fixture can make your bathroom look totally unique.
Make Your Bathroom Environmentally-Friendly 
It might cost a little more to do things like purchase low-flow showerheads and toilets, but it's always a good idea. Not only will homebuyers love it when you're ready to sell, but in the meantime you and your family will reduce how much you have to pay on your bills.
A Little Imagination and Used Items Go a Long Way
When you're trying to put the finishing touches on your bathroom, remember to use your imagination. A little creativity can easily make up for a low budget. Make your own shelving; purchase some used items to use as decorations, and generally put your own personal stamp on the space. That way it will look and feel inviting.