Get your home in tiptop shape for fall with our homeowner's tips!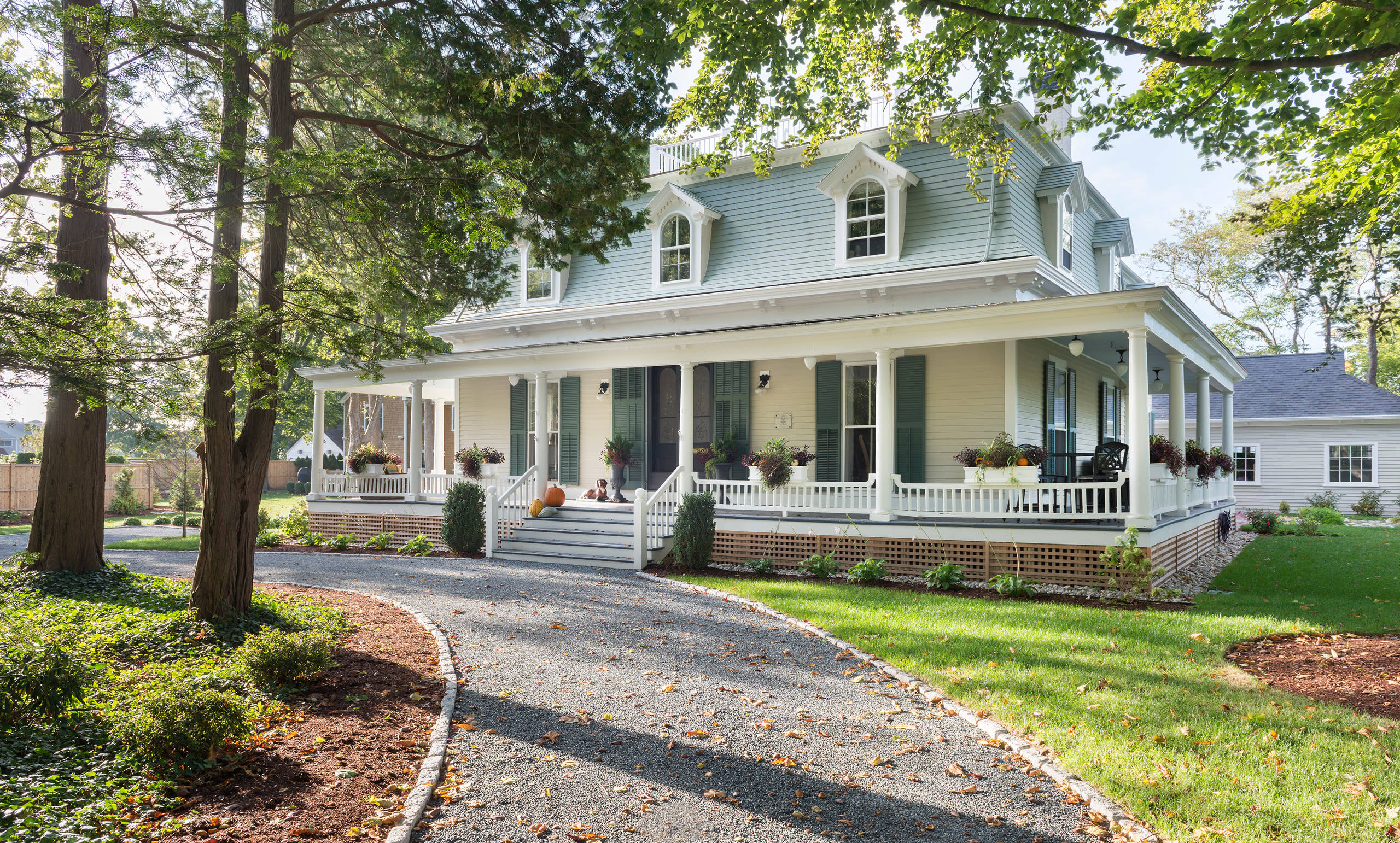 Davitt Design Build, Idlewild
Even though the sun is still shining, the heat is kicking and the backyard barbeque pool parties are keeping you busy, it's still time to prep your home for the upcoming fall season. September is here and the fall weather comes fast, and before your know it you will be playing catchup all the way to Christmas.
Tear yourself from the pool for a few moments and read our tips on getting your home ready for fall:
1. Inspect Your Home for Drafts
With fall comes the first hints of winter, which means you'll have to kick on the furnace here and there. Of course, that costs money, and if you have any draft in your house, it will cost even more money. Rather than paying to heat the great outdoors, spend some time inspecting windows and doors for gaps that might let air in and out.
2. Check out Your Furnace
Those cold nights can come out of nowhere. One week you've still got mild weather and the next you're having the first frost of the season. Getting your furnace inspected by an HVAC serviceman will help you ensure that you have the heat you need when you need it. An inspection will also determine if any maintenance—like air filter replacement—is needed. Such maintenance ensures that your furnace is running at peak efficiency, which saves you money in the long run.
3. Clean the Gutters
Depending where you live, fall can be a time of heavy precipitation. If your rain gutter isn't clean before this heavy rainfall, you will have a problem on your hands. You can hire someone to clean your gutters if you don't have a willing husband or teenager to put up to the task.
4. Have the Chimney and Fireplace Inspected
If you're the type to use your fireplace often during the cold months—who doesn't love the smell of a real wood fire!—you'll want to have a professional inspect and clean it. At its most innocent, an improperly maintained chimney and fireplace is an annoyance, sending smoke into the house rather than out of it. But if this has gotten bad enough, it can be a genuine fire hazard.
5. Load up on Firewood
If step four applies to you, then this one does too. Wood fires are cheaper than always relying on your home's furnace, not to mention how romantic it can be to curl up with that special someone before a real wood fire. However, you can't save money or enjoy romance unless you have firewood stocked up.
6. Inspect Winter Gear
This means checking out your snow blower and snow tires and the like. You don't want to wait until that first snow—which we know often comes during the fall—to discover that your snow blower died a quiet death during the summer or that one or more of your snow tires have gone flat. If you do not have a snow blower, check our different types of snow blowers and read reviews online before choosing which one to buy.
7. Decorate Your Home
Finally! Something fun! Having tended to all the essentials, you can now see about getting your home's interior ready for the coziness of fall. This means digging out all your autumnal colors: your throws and pillows and candles with yellow, orange, and red accents. You'll also want to find those Halloween decorations or make your own. And of course, don't forget to adorn your house with flowers in those same hues.
We know you don't want to think about fall yet. All you want is to blend up another margarita, get back to your pool and take in more of the summer sun while it lasts. And you can! Just find a little time here and there to get your home ready for fall. You'll be glad you did when that first frost hits and you and yours are sitting before a fire, cozy, contented, and warm!