Spring Shopping – My New Gold Mirrored Table from Build.com!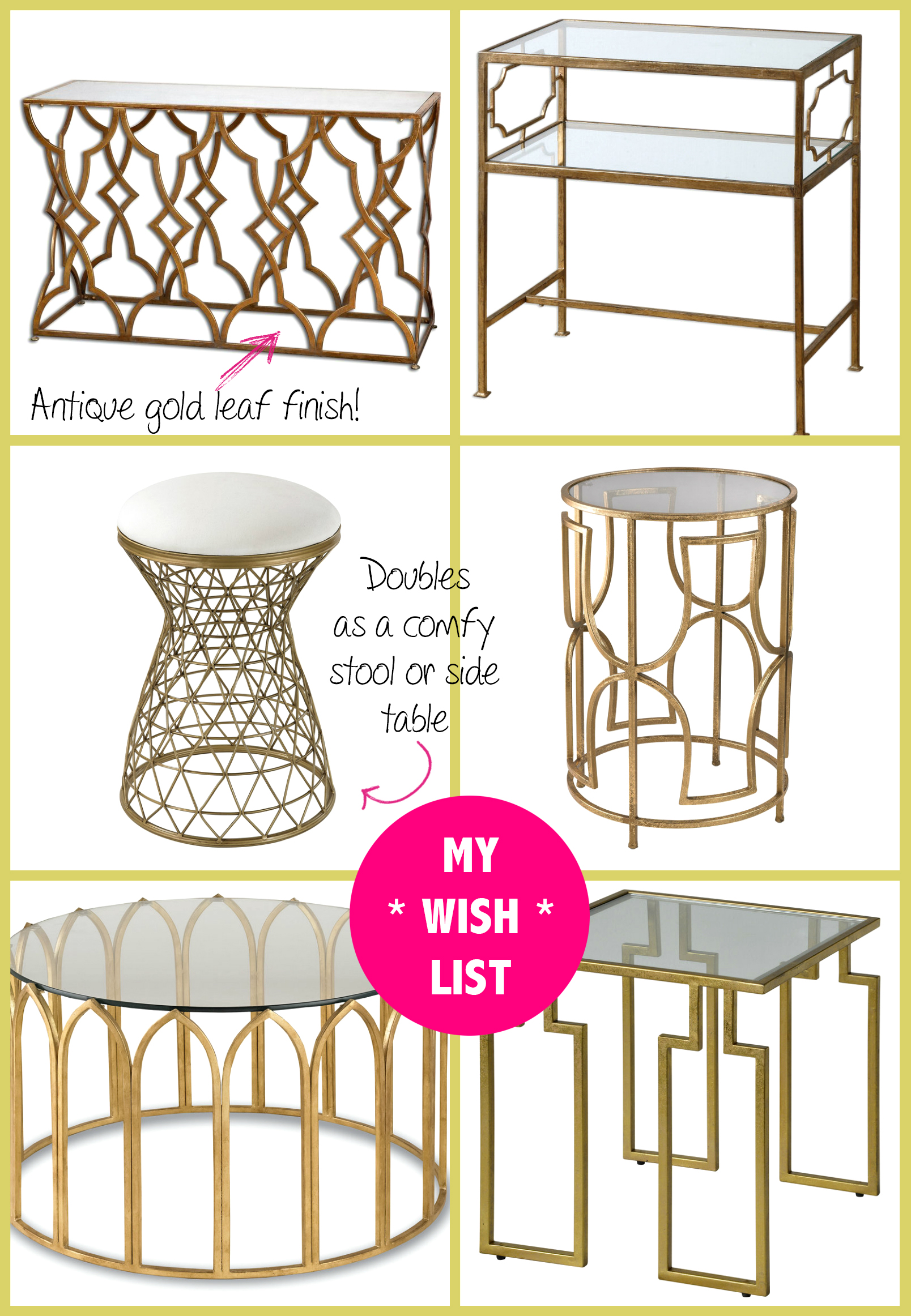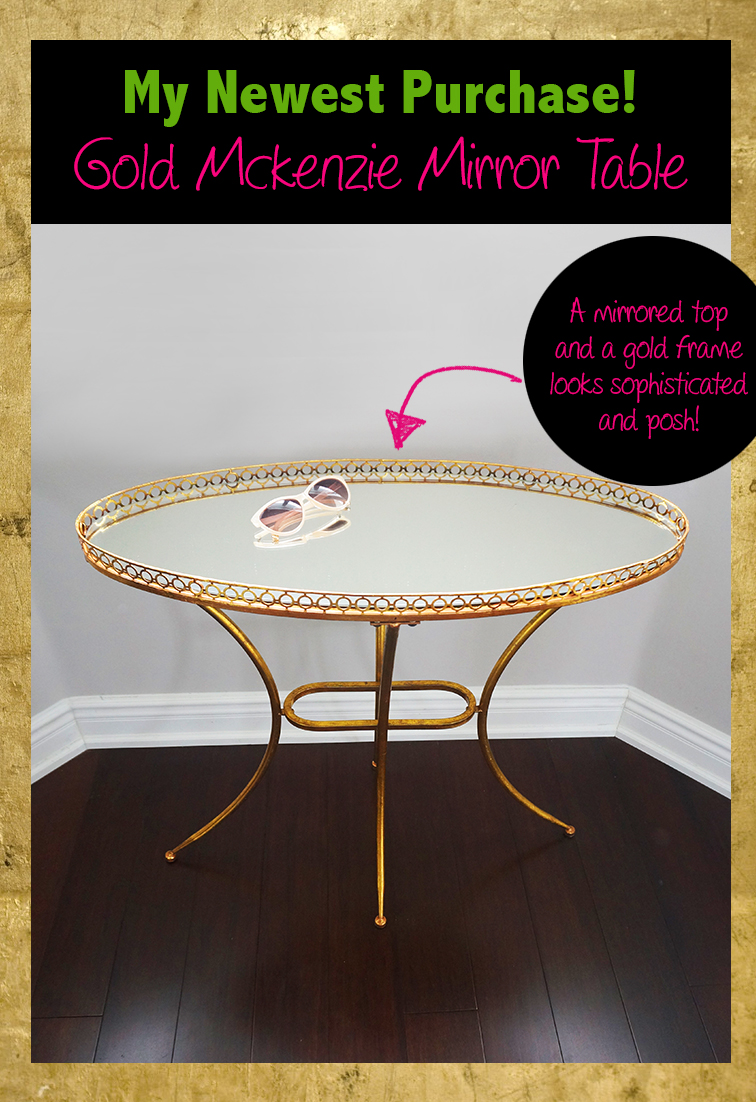 Guess what came in the mail today? A GORGEOUS gold table that I ordered from Build.com! I needed a new smaller-scale table that would work well in my hallway and this beauty caught my eye.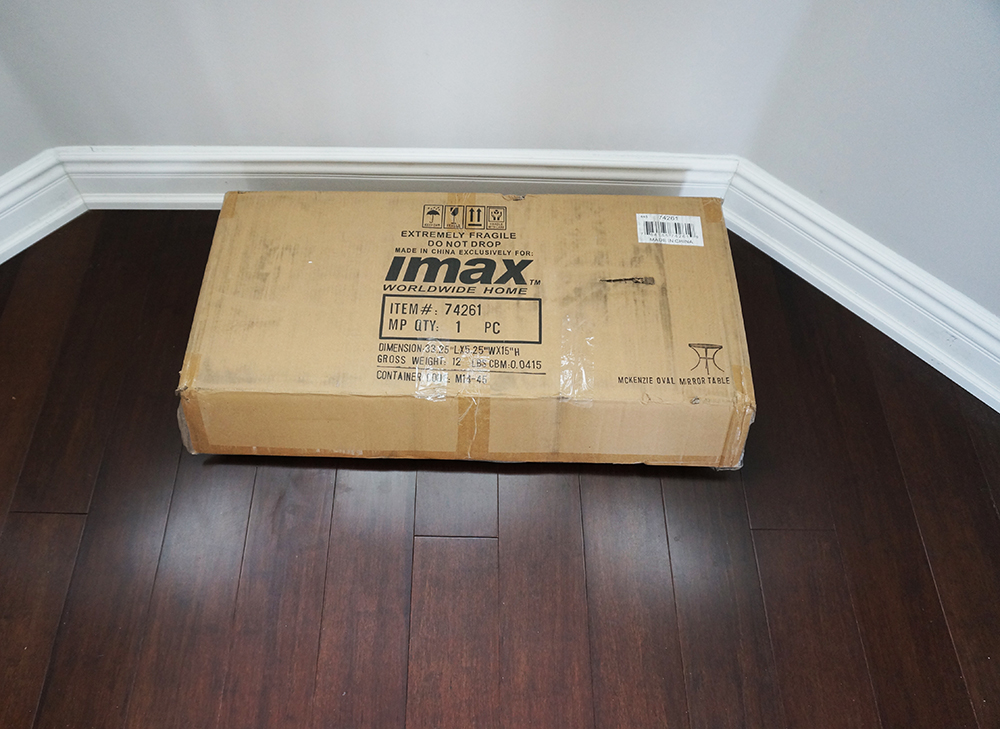 It came straight to my door carefully packaged in a nice box filled with foam padding. The assembly was pretty straightforward and only took a few minutes!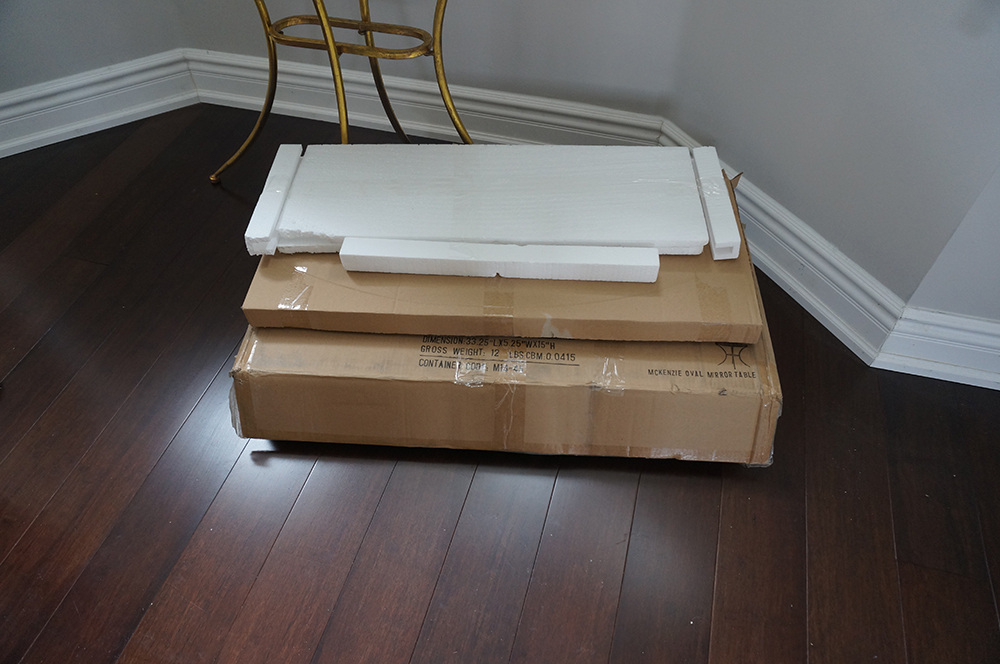 The table is called the Mckenzie Oval Mirror Table and it's by the brand IMAX. Overall I am impressed with the quality and appearance of the table. It looks so classy and expensive even though it was extremely affordable – just under $200 with shipping!!
The gold ironwork and sleek design with a mirrored top looks absolutely stunning. I haven't yet decided where I am going to put it since it looks amazing just about anywhere! Here's a close up of the beautiful gold finish – it looks almost like gold gilding!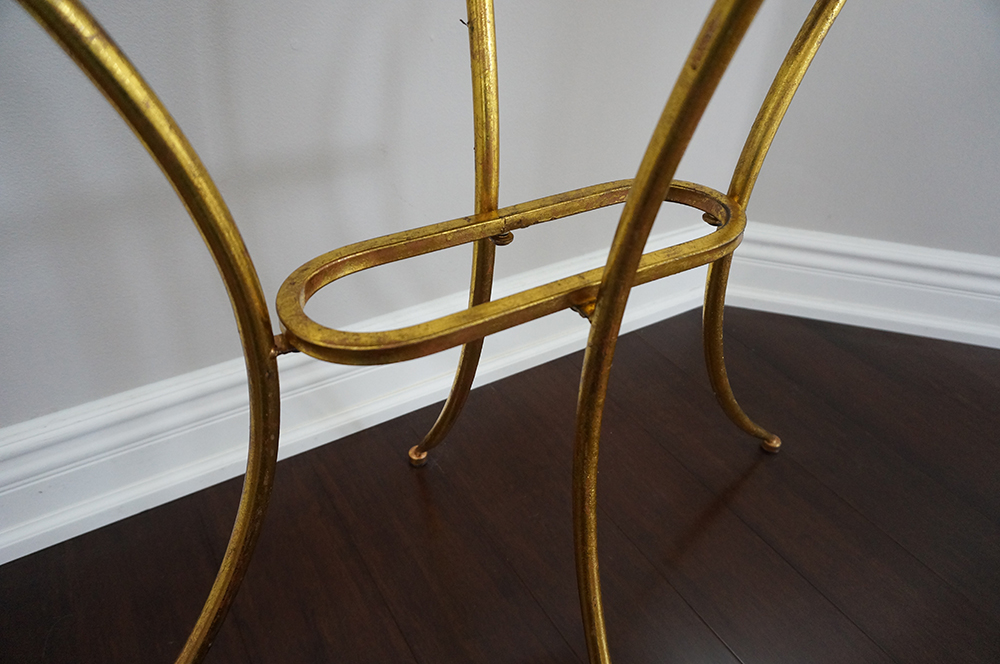 This was actually my first time shopping at Build.com and I have to say it was just a smooth, wonderful experience. First of all, their store has a HUGE selection of products for the home including bathroom faucets, sinks, kitchen hardware, chandeliers, appliances, heaters + air conditioners, flooring, and my favorite: home décor items! It's actually the perfect one stop shop – you can get EVERYTHING here and you don't even need to leave the house or get out of your pajamas! Ah, the pleasures of online shopping! 🙂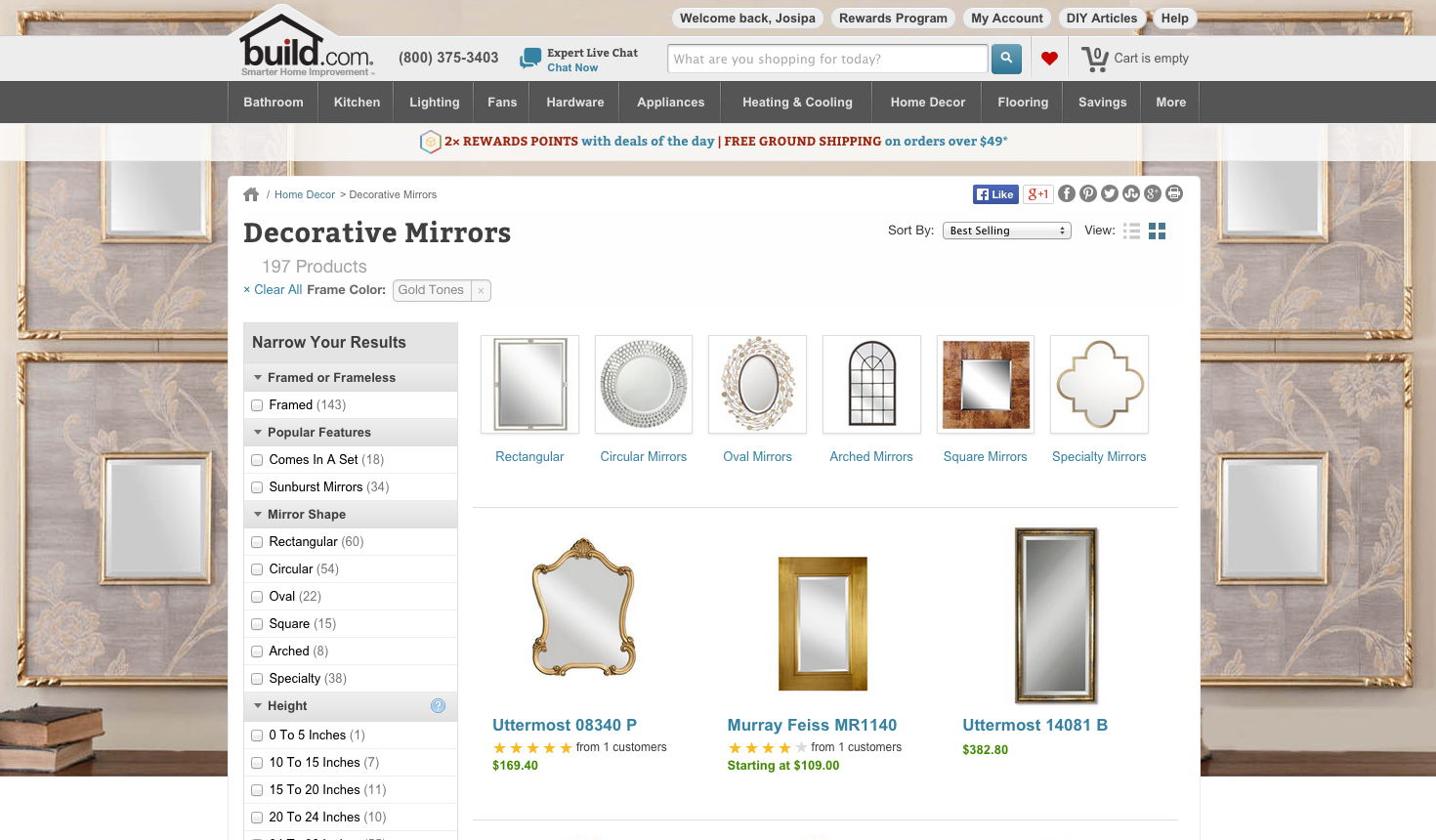 Another thing I loved about shopping at Build.com is large level of support they offer helping you EVERY step of the way. On each product's page there is a PDF with instructions, installation videos, Q&A, reviews and a product specialist you can call for help. This type of support is priceless these days especially having a live person to talk to that actually knows their job! Overall, the customer service is really great in making sure your experience goes as smooth as possible.
ONE WARNING: After shopping at Build.com you WILL GET ADDICTED!
After receiving my table I checked back to see if they had gotten anything new and couldn't believe the new beautiful tables they just got in!! I think I will definitely be making another online-shopping stop at Build again. Here's a sneak peak at some of their newest accent tables: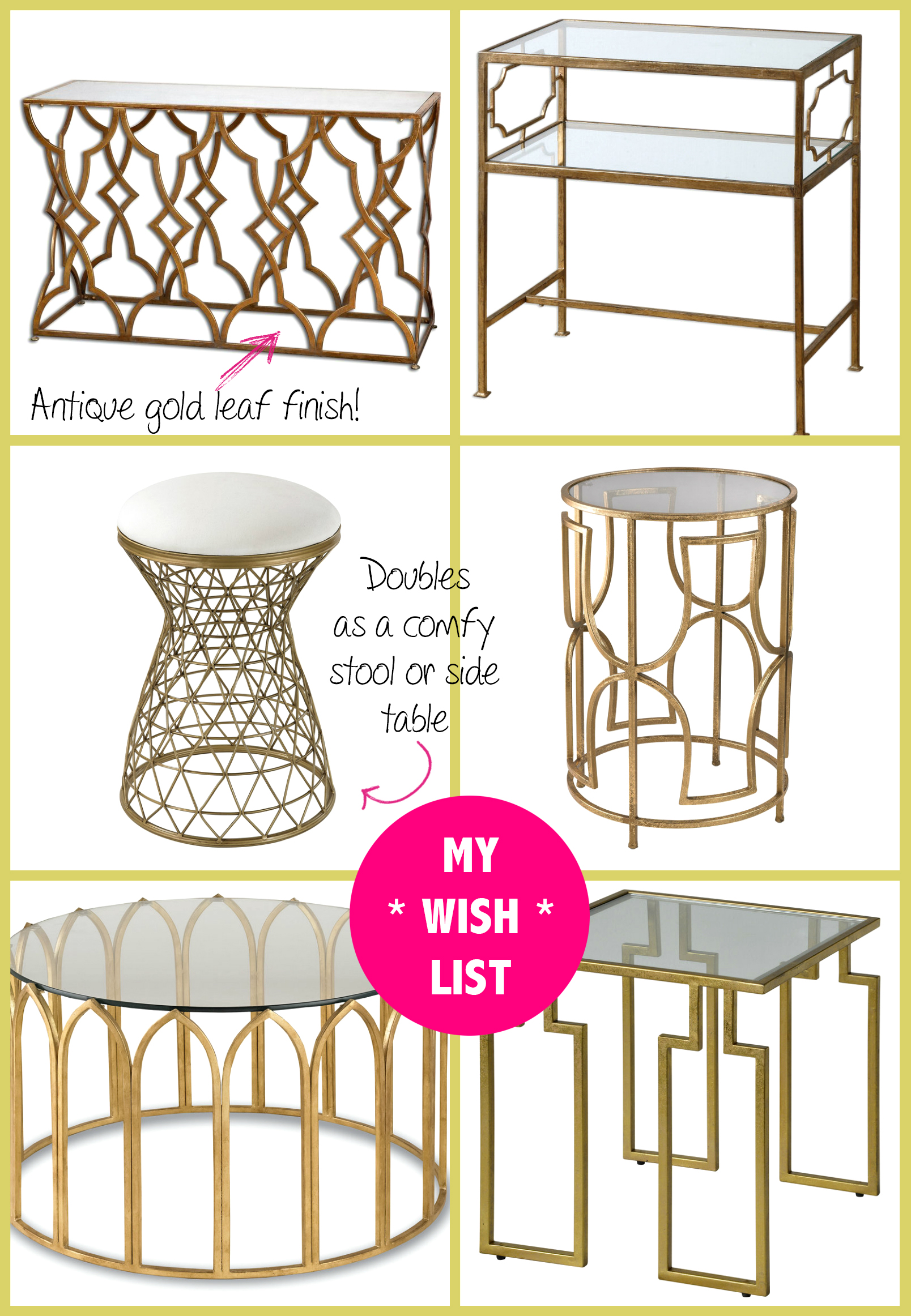 1. Mirrored Console Table, 2. Genell Table, 3. Wire Mesh Bench, 4. Modern Forms Accent Table, 5. Tall Cathedral Table, 6. Etting Accent Table
Take a look at even more of their amazing products here, and happy shopping!