Vinyl lettering and wall decals are the easiest way to decorate your home and show off your style! Take a look at why we love this ingenious trend!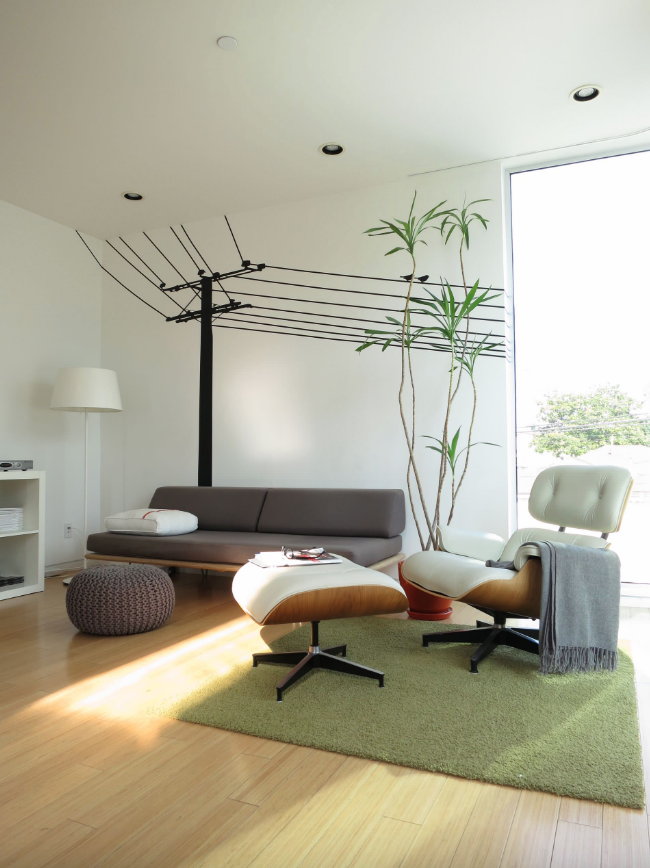 Photo: Ras-a Inc
If you are looking for a way to spruce up your home's decor fast and easy, wall decals are one of the best ways to do it! Vinyl stickers, wall decals and lettering are a great way to show off your unique tastes, hobbies, and personality. Another amazing thing about them is that they are temporary meaning you can always peel them off and stick them somewhere else.
There are tons of different wall decal and vinyl sticker styles depending on your style and theme. Take a look at some of the most popular styles homeowners are obsessed with!
Nursey Wall Decals
Do you have a new addition to your family? Welcoming your baby into it's own customized nursery is easy with wall decals. They can be customized to any shape or size you wish. You can easily spell out your childs name on the wall using vinyl stickers and have them match the color and theme of your room.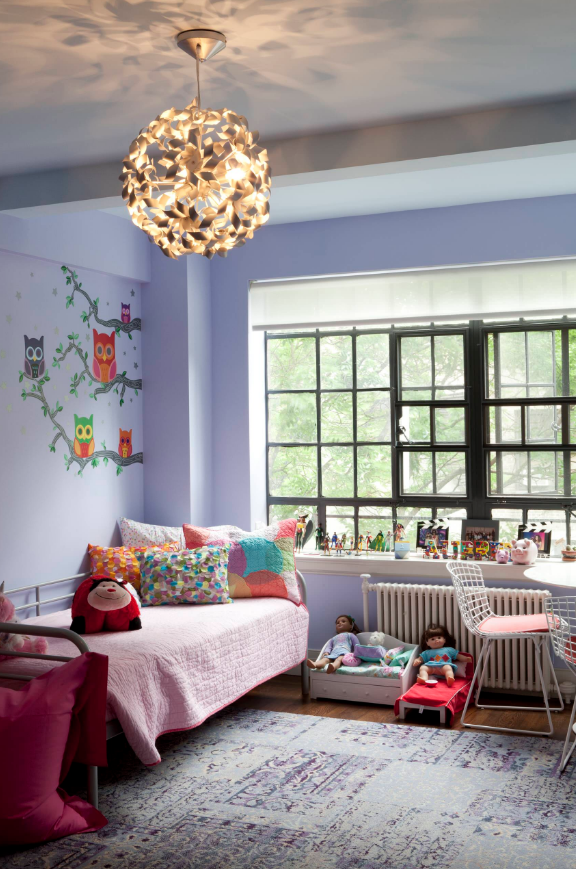 Photo: Lauren Rubin Architecture
Wall Decals on Glass
Indoor wall decals used for smooth surfaces look amazing when applied to glass walls. If you have a large glass wall or even window, these decals make a perfect eye catching decor to your home. They apply bubble free and have a great color reproduction making them look beautiful when applied. The adhesive is strong enough to ensure that they stick well but can be easily removed without causing any damage. These are also perfect for branding your office space at work or at home!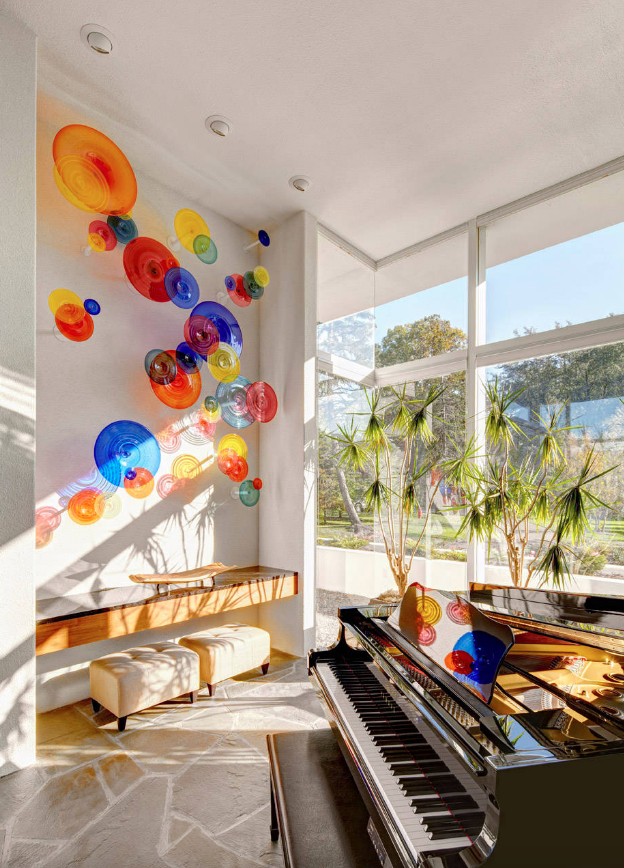 Photo: Lerman Construction Management Services
Signature Wall Decals
These aren't your typical wall decals, signature wall decals can be customized and designed just for you! These wall decals are great for teens that would like to personalize their space to show off their sense of style and personality. You can design your own name, choose your colors, border, background and pattern to make a bedroom wall decal that reflects all you. Choose colors that match your bedrooms color palette to make your signature wall decal look great along with your decorating.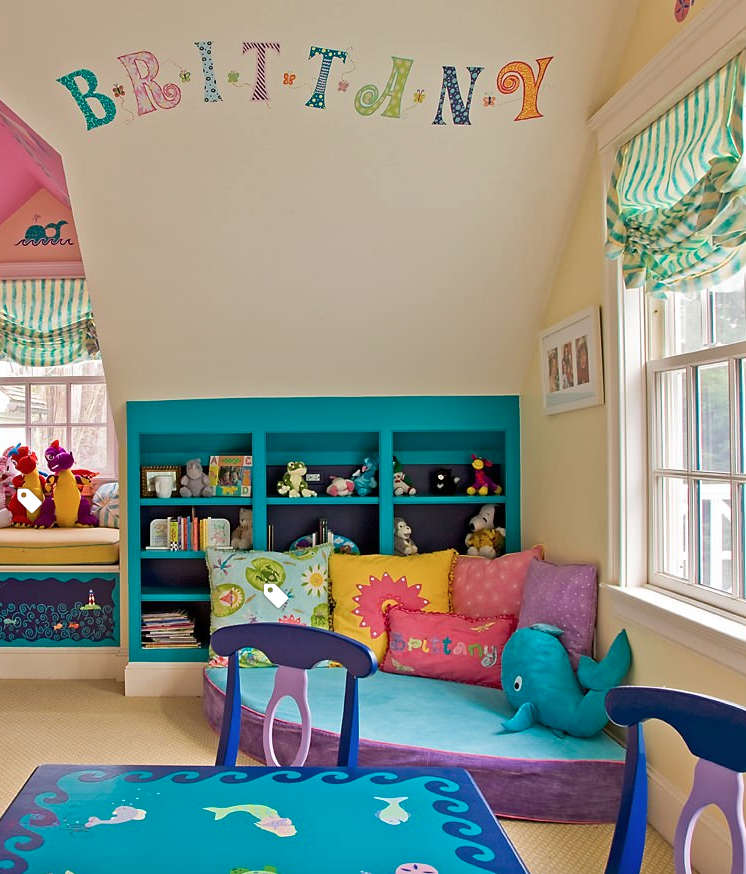 Photo: Nash Arch
Use StickerYou
StickerYou is a company that specializes in wall decals and vinyl stickers making it super easy to customize your own decals! It was created for businesses and individuals to make custom die-cut sticky products for their marketing or personal expression. This means creating your wall decal is easier than you think! All you need to do is upload your image to their website or design your own from scratch using their easy-to-use online design editor. Order your quantity and that's it! You can also try their products for free, as StickerYou offers free samples of their products.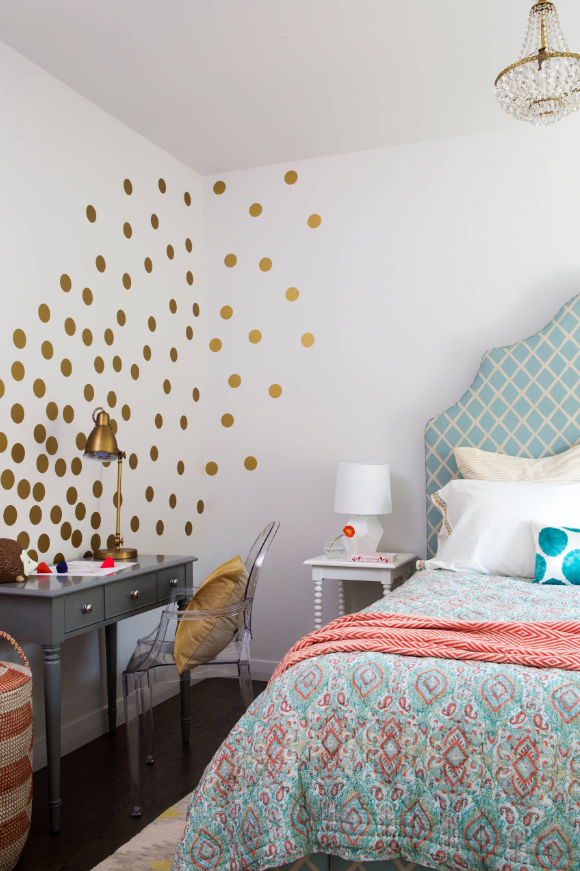 Photo: Scheer & Co. Interior Design
Decorating your home with wall decals is probably the best ways to customize your home without choosing something permanent or something that will break the bank. Remember, you can always un-peel your decals and place them somewhere else. It's as easy as that!