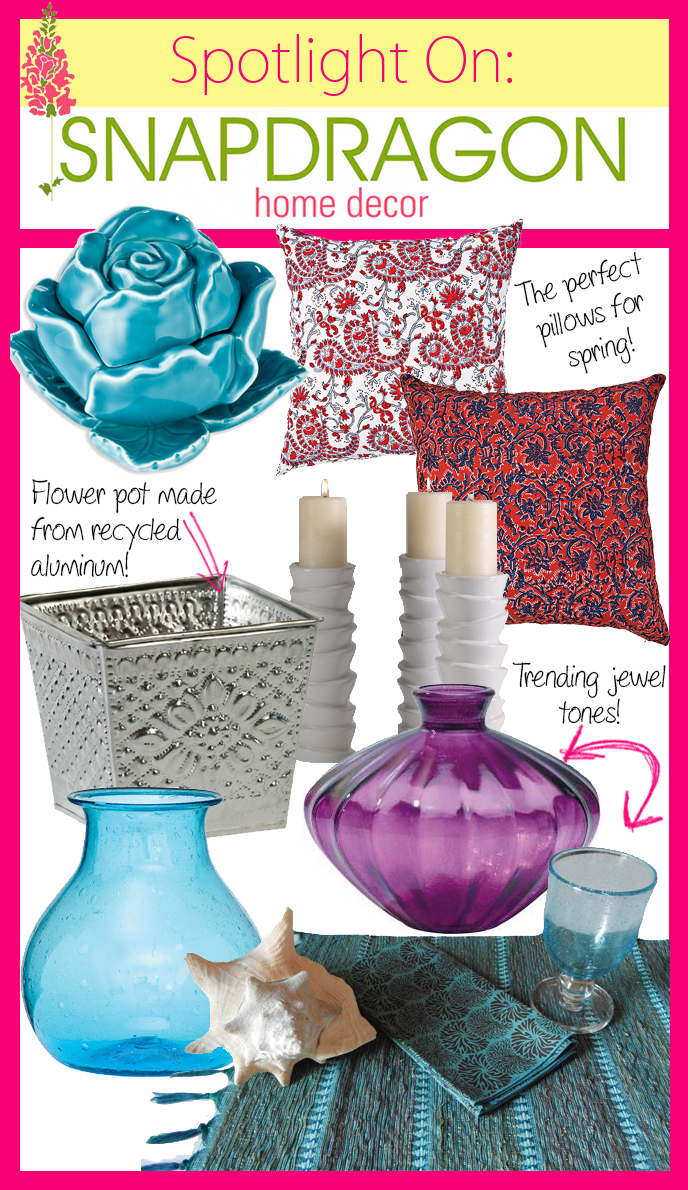 Snapdragon Home Décor is an online boutique that carries a wide selection of unique home décor accents that just scream – welcome home! I'm thrilled to be kicking off the spring season and partnering with this new online shop that has such a cozy and small-town feel! Snapdragon has a lot of products that will give your home a finishing touch and really wrap it up with love!
Snapdragon Home Décor was founded by Suzanne Lillie, a small town gal from Kingston, Massachusetts with a lot of style! Suzanne used to be a religious mail order shopper but transitioned early on to online shopping and loves it! Her passion for décor, design, and online shopping all led to start her own online home décor boutique.
Suzanne's overall style is super comfy, and homey which translates to a lot of the products she features in her shop. This lovely living room featured in Architectural Digest really shows off the kind of style Snapdragon portrays. Just an overall relaxed, timeless look that's perfect for a family environment.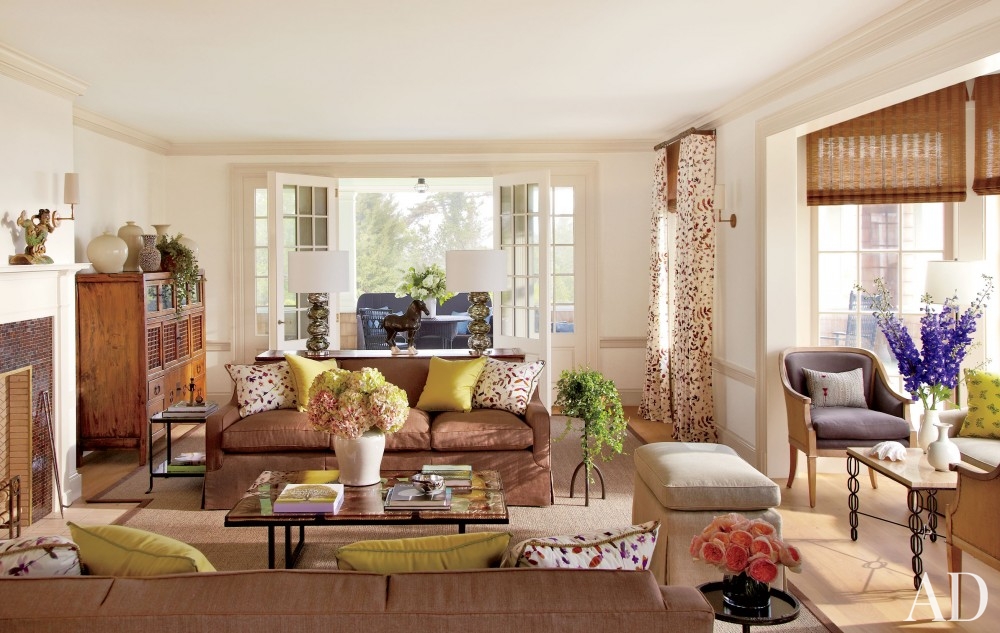 Here's a great way to incorporate a homey, cozy feel into your home this spring – lots of plants, warm colors, and a natural color scheme of beige, taupe, green, and violet!
Suzanne has a lot of experience in making a new house, home! She's moved at least ten times since leaving her parent's home and each time managed to turn an empty room into a cozy, family home. She loves filling her home with décor accents, and accessories that create and cherish family memories.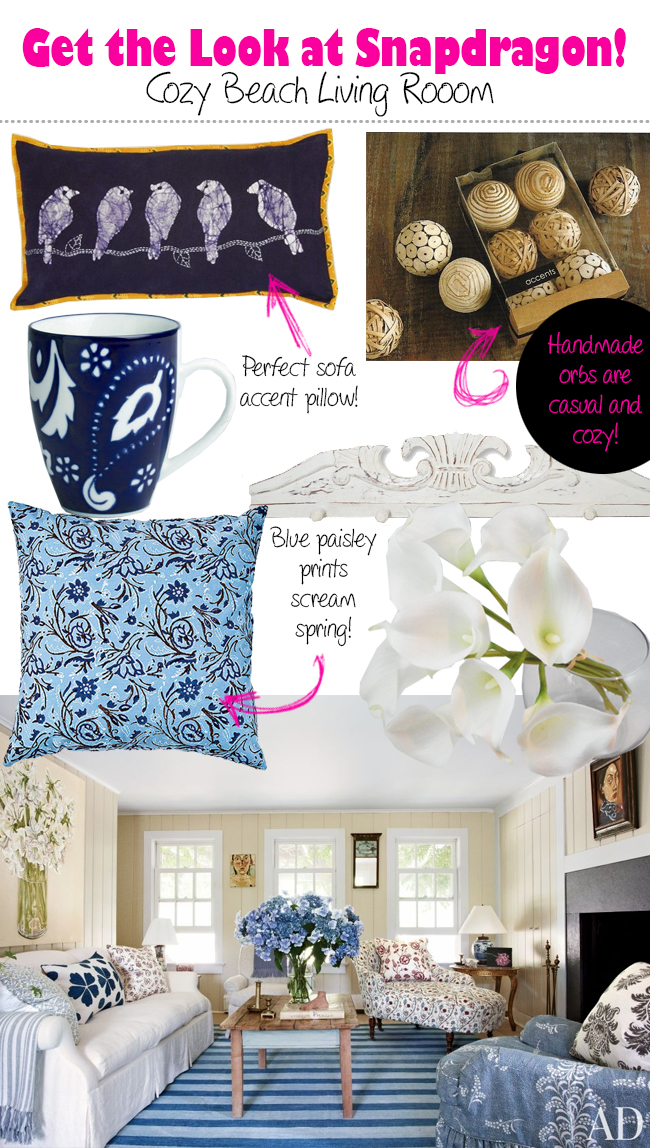 This living room has a coastal, beach-y vibe that I'm obsessed with! Snapdragon Home Decor has a lot of products that perfectly mimic this style!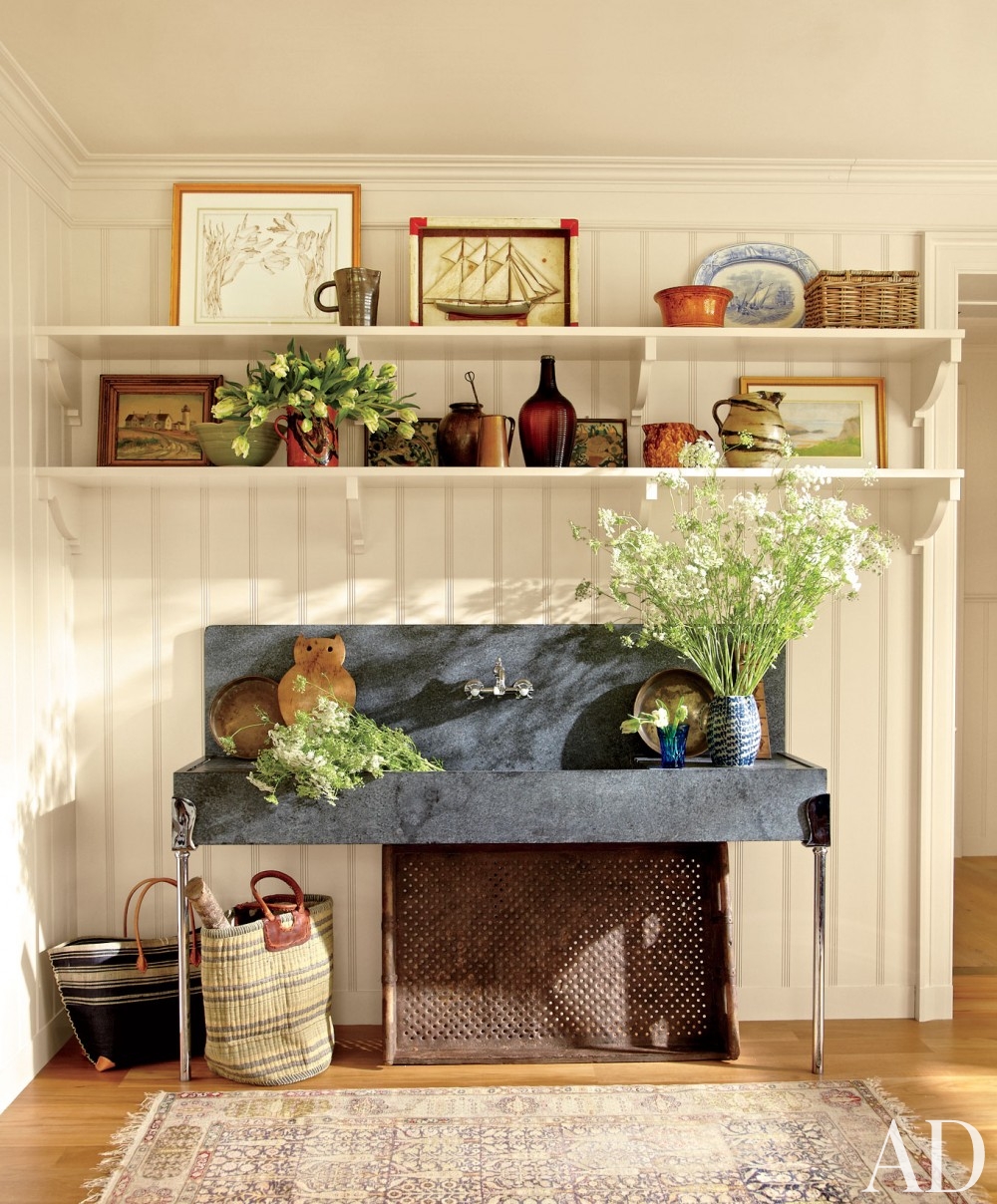 Remember that the key to a comfortable home is by decorating with things you LOVE and that have meaning to you. Unique finds like this indigo paisley bowl from Snapdragon, and this metal cookbook holder are perfect to give your kitchen a family atmosphere.
Visit Snapdragon Home Decor here to snatch up some unique finds for your home! 
DON'T MISS OUT on a great find! You'll want to keep checking back as new things are constantly popping up for spring!
** DONT FOGET – SHIPPING IS FREE!! **