How to Decorate with Indoor Plants – 7 Tips and Tricks from the Pros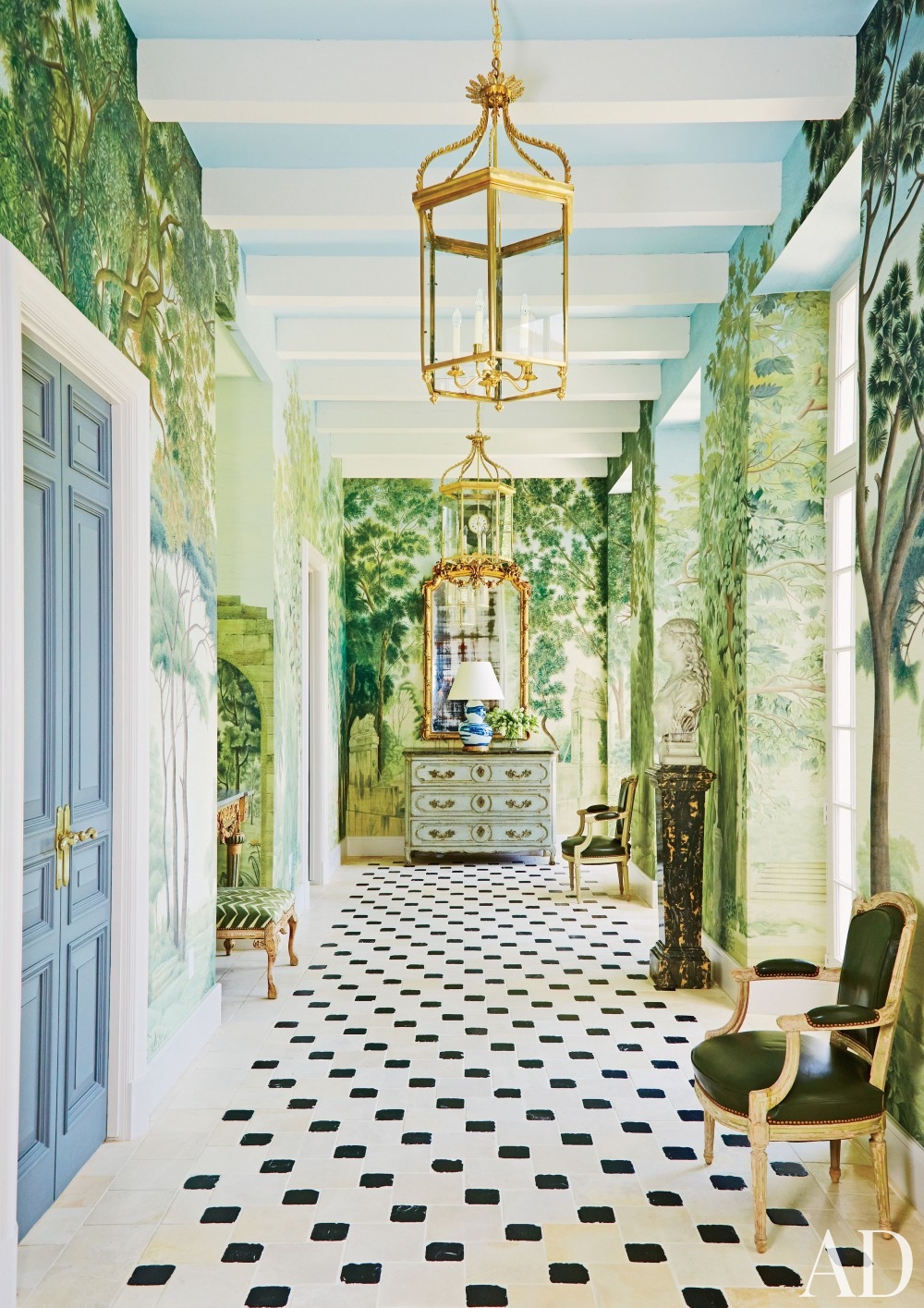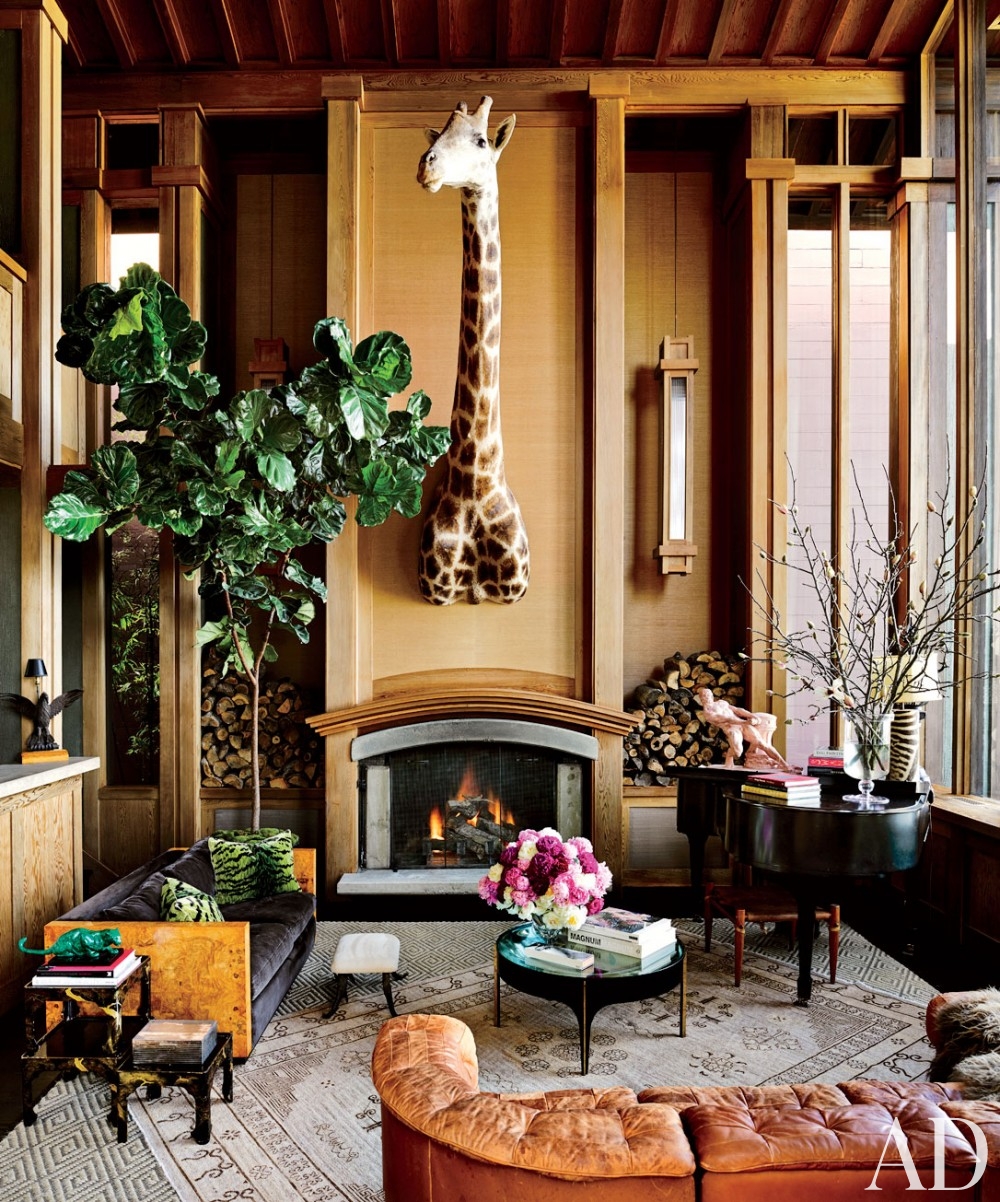 Decorating your home or office space with indoor plants is one of the BEST ways you can make your space instantly refreshened, lively looking and uplifting. A little greenery and a few flowers in eye popping colors can work miracles in a space and make a HUGE difference without spending a ton of money. From a nice bouquet of roses, to a whole greenwall of goodness, indoor plants are definitely the best step to transforming your space quickly and without too much hassle.
Now don't go shopping and buy a ton of random plants – we've got seven tricks from the pros so you can do it right and make your home look hip, stylish, and instantly revitalized!
1. Incorporate it with Your Tableware!
Instead of settling for a huge bouquet of flowers in the center of your dining table, scatter a bunch of tiny plants for an even better effect! Bigger doesn't always mean better – a whole collection of tiny plants create even more interest and work well with your tableware. Use small science tubes to place single stems of flowers and tiny bowls where you can plant succulents or cactuses.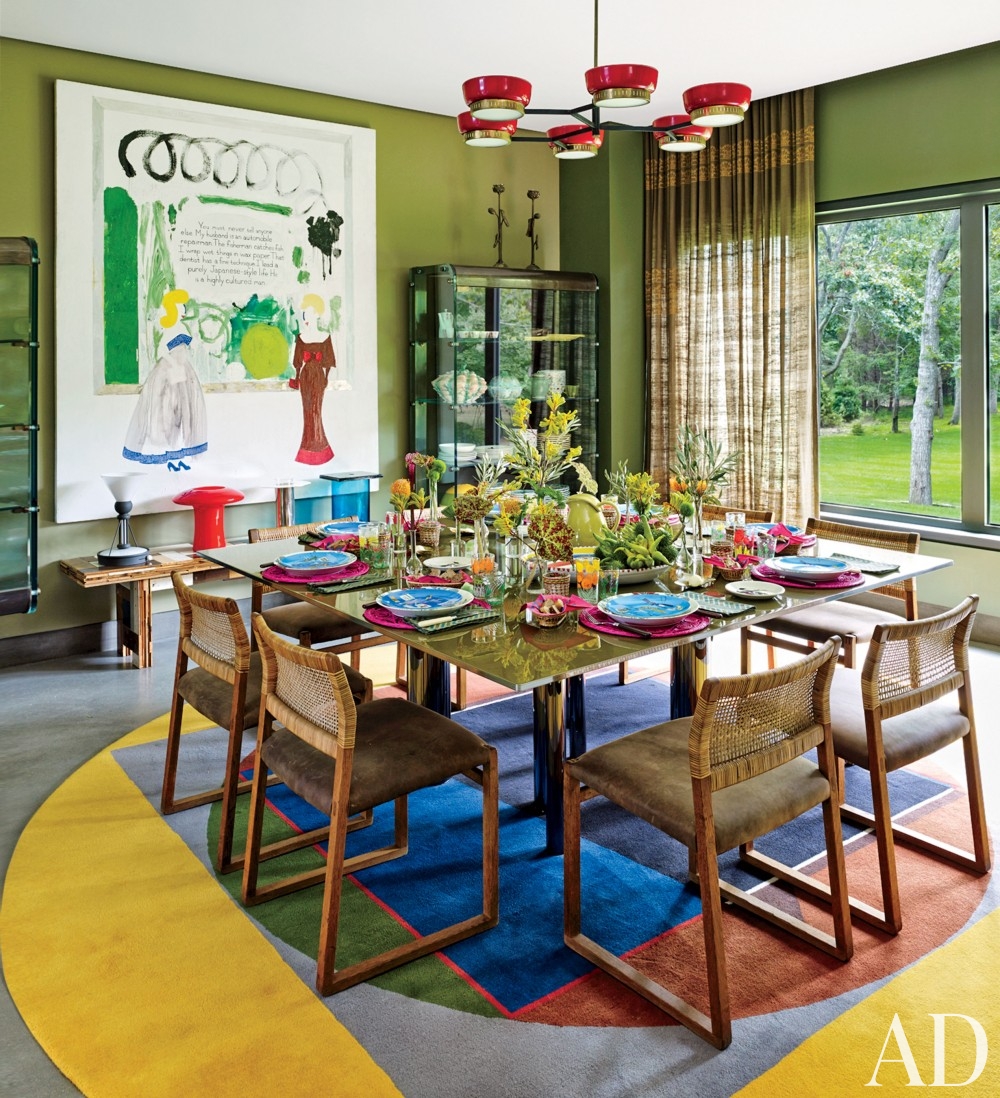 2. Use Just One Single Leaf!
Who said you need the whole tree? One single leaf makes a great indoor plant that takes seconds to arrange and can be done by just about anyone. If you want to create a tropical vibe in your home, cut off a leaf from a exotic tree and place it in a oversized glass vase. Palm leaves and even banana leaves work perfect for this kind of look!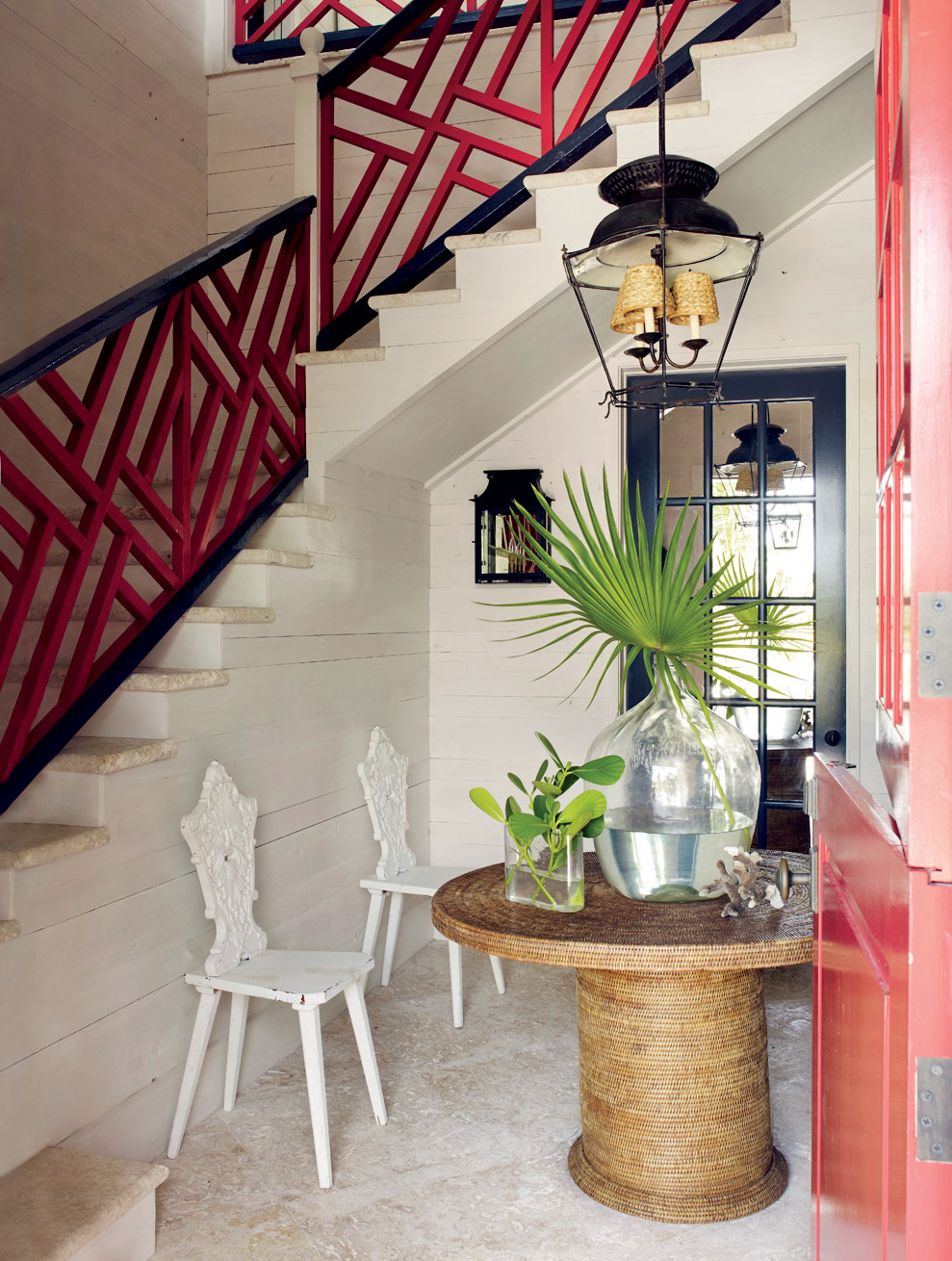 3. Consider a Whole Tree
Small plants are great, but a huge big tree is even better! Believe it or not, a big tree is even easier to care for then smaller plants. Usually small plants need tons of light, love, care, and watering! If you are lazy and possibly away from home a lot, consider purchasing a big palm tree for your home. It's much more durable and doesn't need frequent watering. Plus, I love how it brings in a beachy vibe inside your home even if you may not be in a exotic location!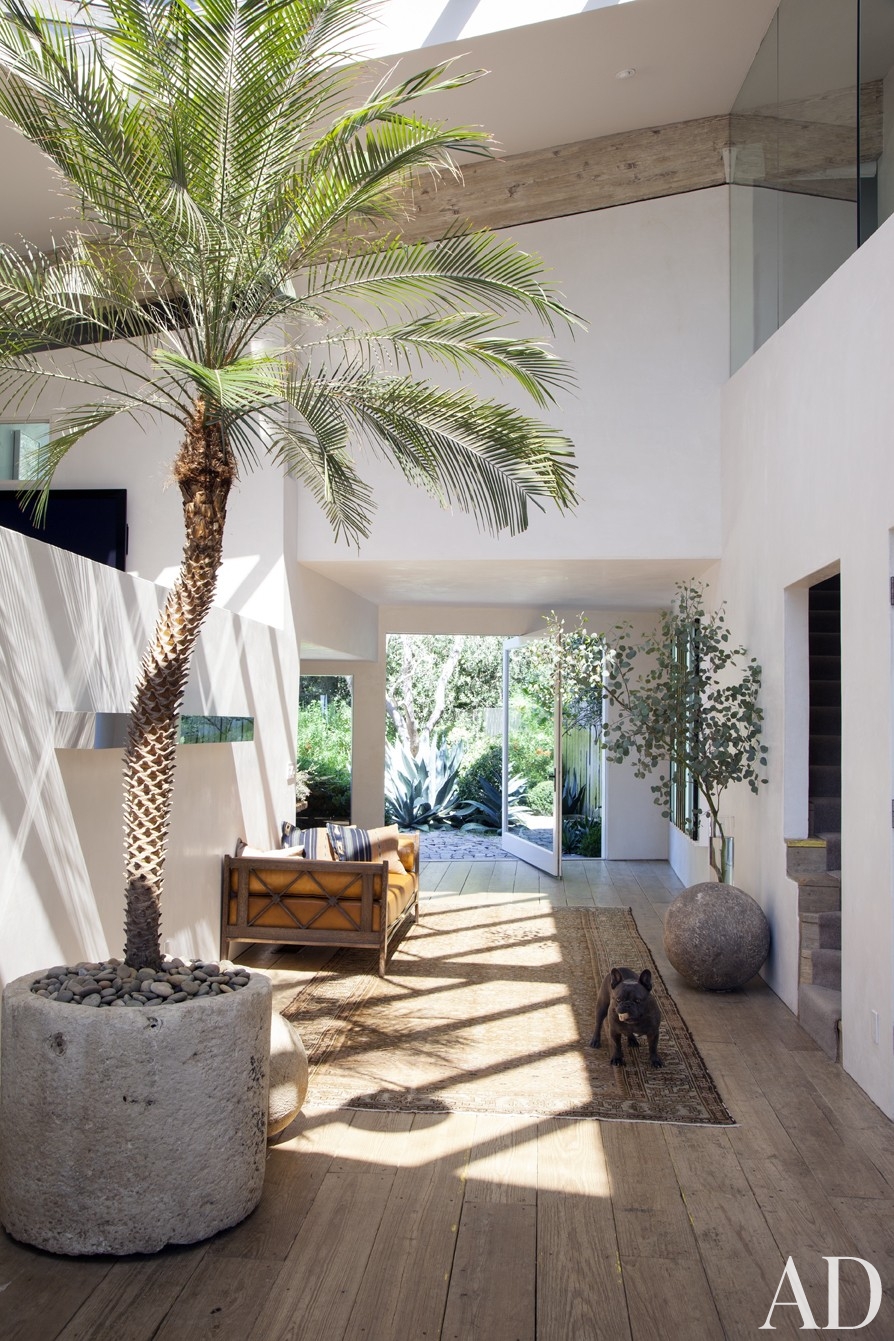 4. Place Moss Around Your Plants!
We all know that fresh, store bought soil looks nice when you first re-pot a new plant. That soil doesn't stay dark brown forever and usually dries up and fades to a lighter shade. A quick work-around is to place moss around your plant. Not only does it look so much better, but it helps retain moisture and air around the roots of your plant.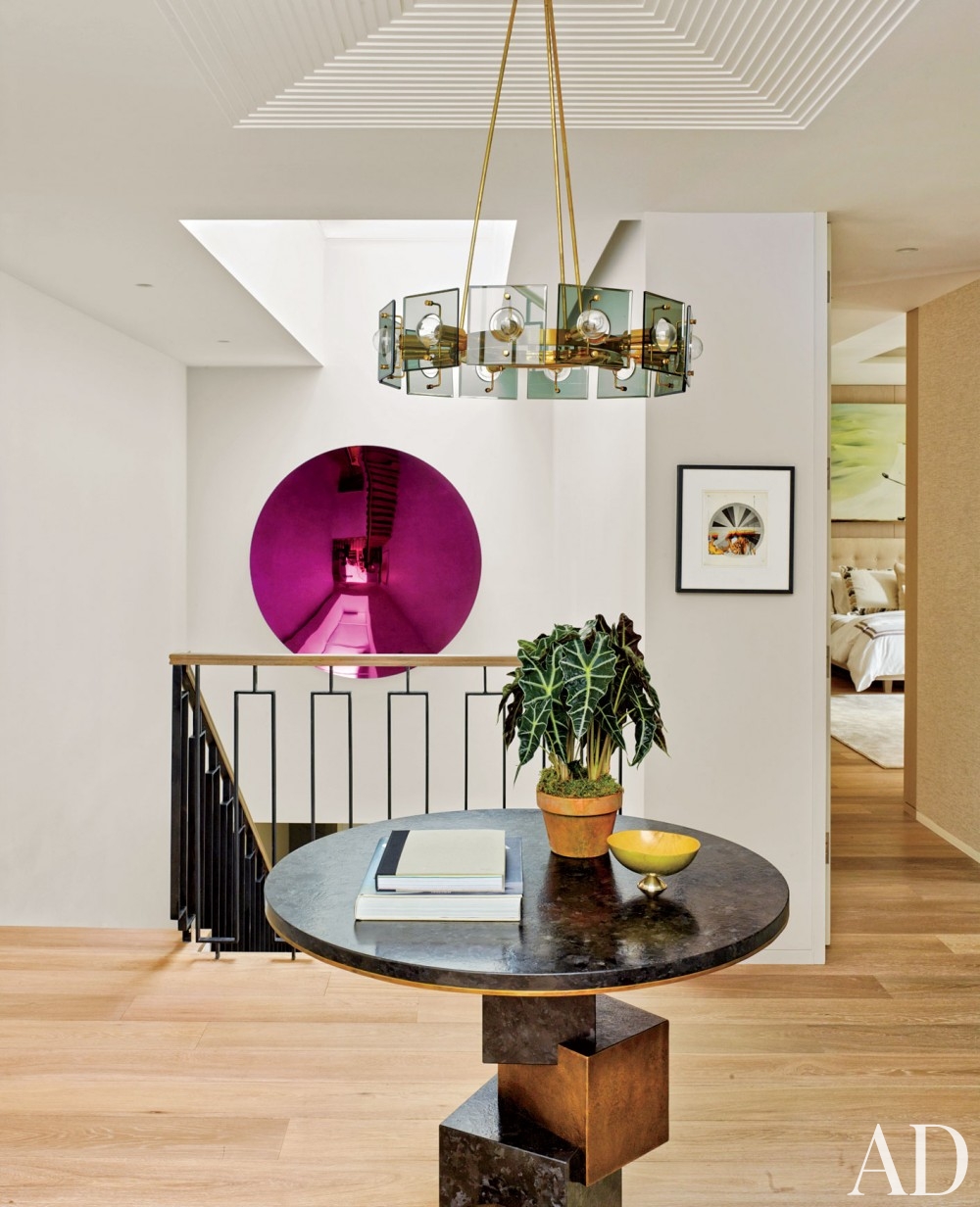 5. Spice up Your Dressing Room with Flowers!
Even neglected, low traffic areas like your closet need a little color! A nice display of mixed flowers is the ideal way to bring a dark space like your closet to life. If you have the luxury of having a bigger closet with a small island in the middle, place it right under a low chandelier to make your flowers stand out. Since your space may not be getting a lot of light, artificial blooms may be the way to go.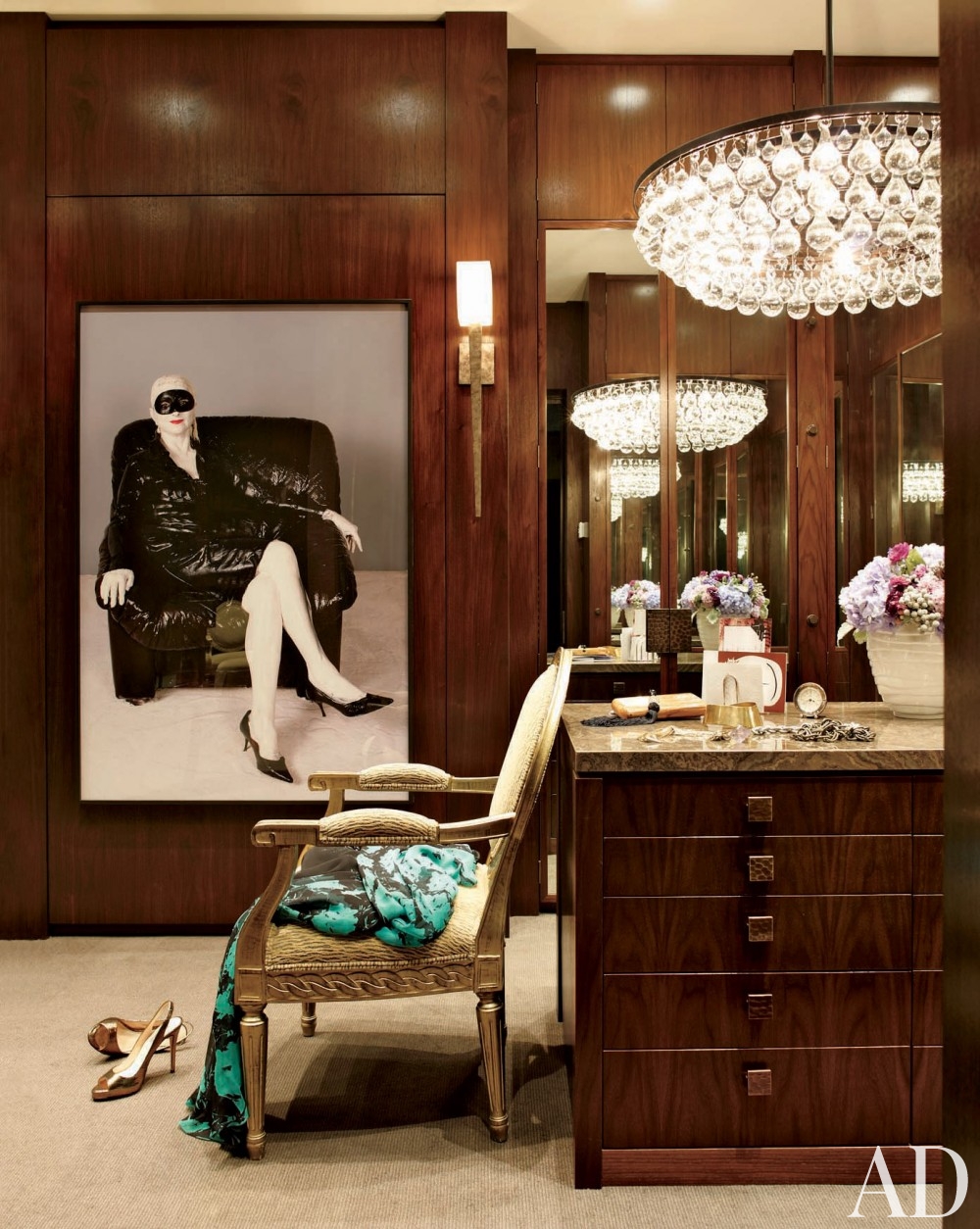 6. Match Your Plants to Your Decor
If you have decided on a bouquet of flowers, a easy way to make it work is to tie it in with your existing decor. Does your space have pink cushions? Match them with pink roses! Do your windows have long yellow drapery? Consider a nice bouquet of yellow tulips! Take cue from this lovely dining room; the designer matched up red flowers with the reddish tones in the chairs and carpet.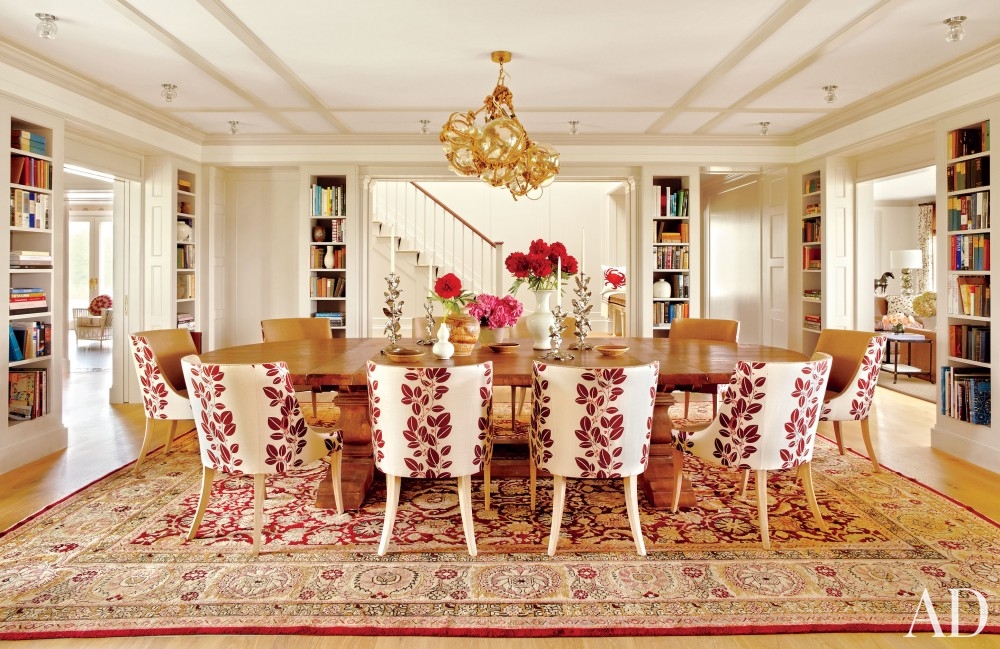 7. Add a Jungle Wall Mural!
If you want to really go all-out with ceiling to floor plants you can get the look with a painted wall mural. Wall murals are great, fun ways to incorporate exotic scenery you may not have around your home. You also don't need to worry about choosing a specific wall color or even wall decor – a mural does all the work for you! Choose something plant-inspired like this jungle wall mural or even a floral motif would work great! This designer even painted the ceiling blue to mimic the sky – what a fun way to spice up a otherwise boring space!