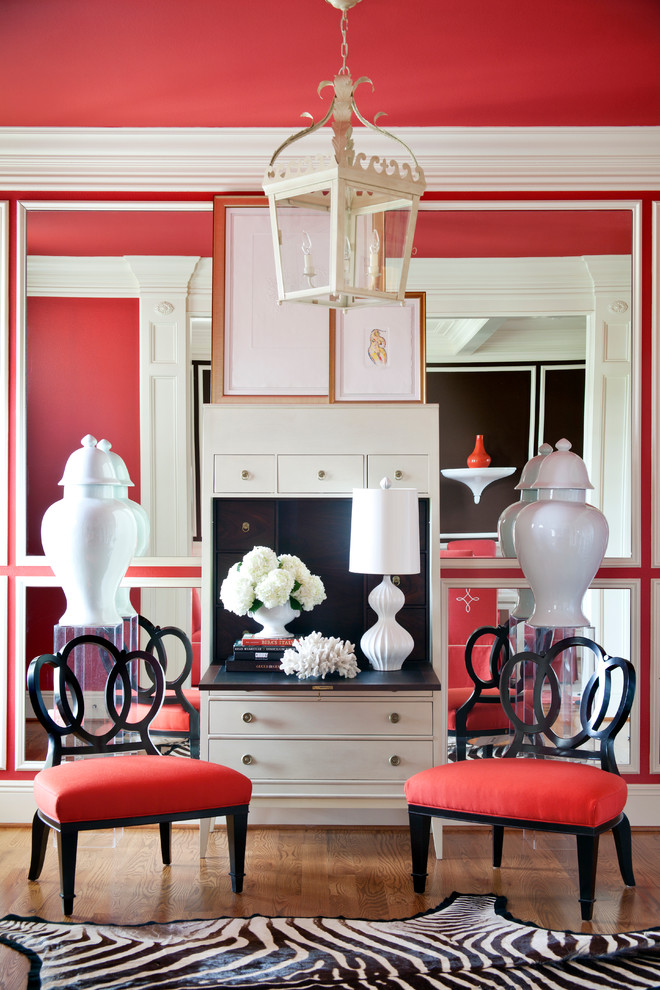 Valentine's Day is soon approaching, making it the perfect time to decorate your home with the bold color of red. Red is a daring, and romantic shade to use during this time of year with a high-impact factor on your décor. Roll out a luxurious red rug, pile on a few fluffy red pillows to snuggle next to, light a few candles, and you've got yourself the perfect Valentine's Day ambience!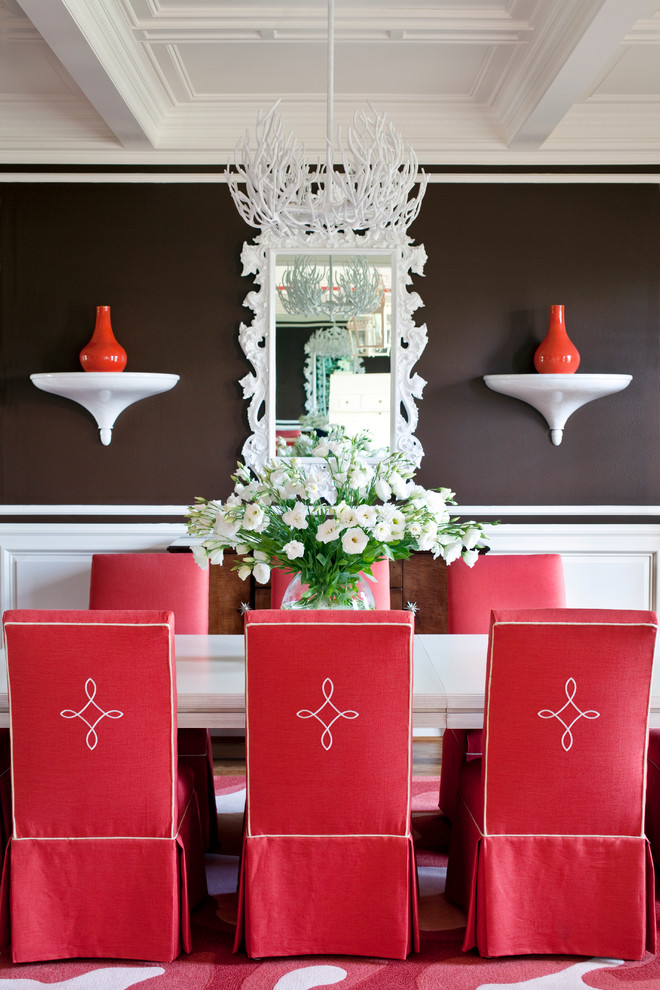 Tobi Fairely
Red is a super sexy color this season, and warms up a room from gloomy to hot, daring, and inviting. Make to use this color with caution though – too much can swallow up a room, especially if it lacks natural sunlight. Start out with small accessories sprinkled throughout your room, or go bold with a red velvet sofa.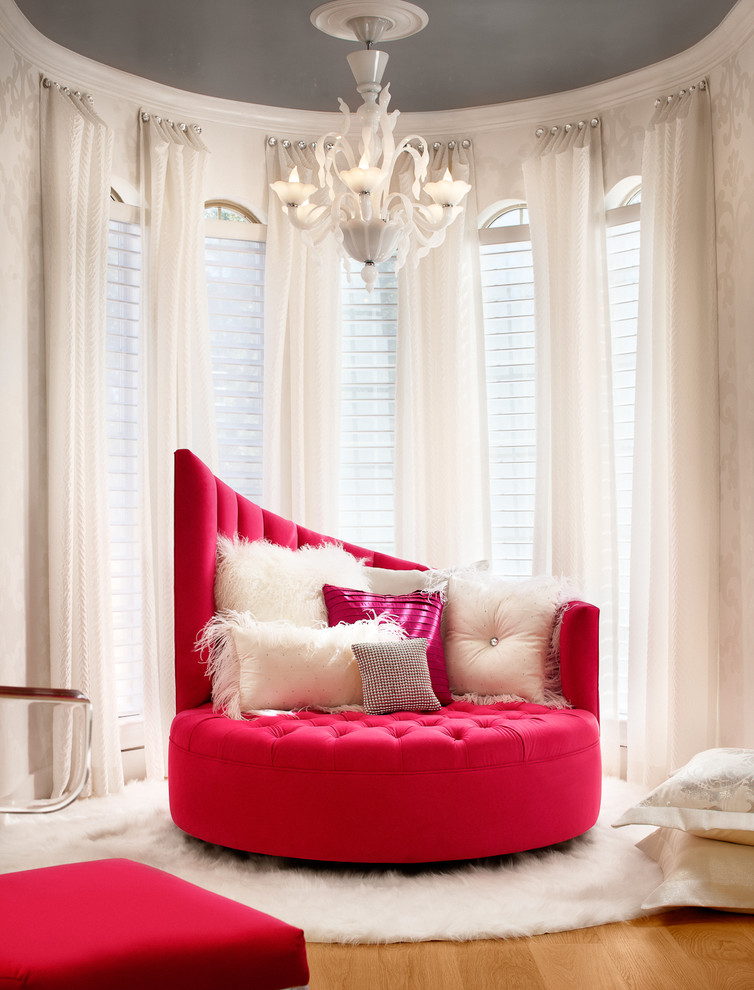 Younique Interior Design
Red accents draw attention to other elements used throughout your room, and won't overwhelm some of your existing pieces like great architecture or even a stunning view.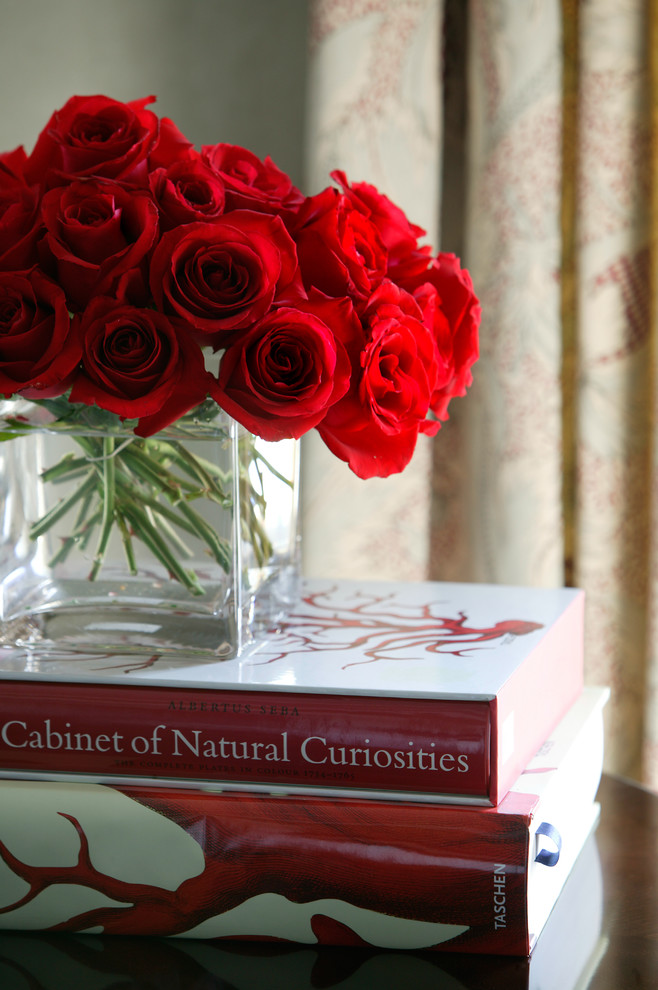 Tobi Fairely
A sizzling red rug can work wonders and give an uplifting effect after a long, dreary winter season. A quick trip to my fave rug outlet, RugsCentre and I have officially got my problem solved – a gorgeous Persian rug now works miracles in my home office.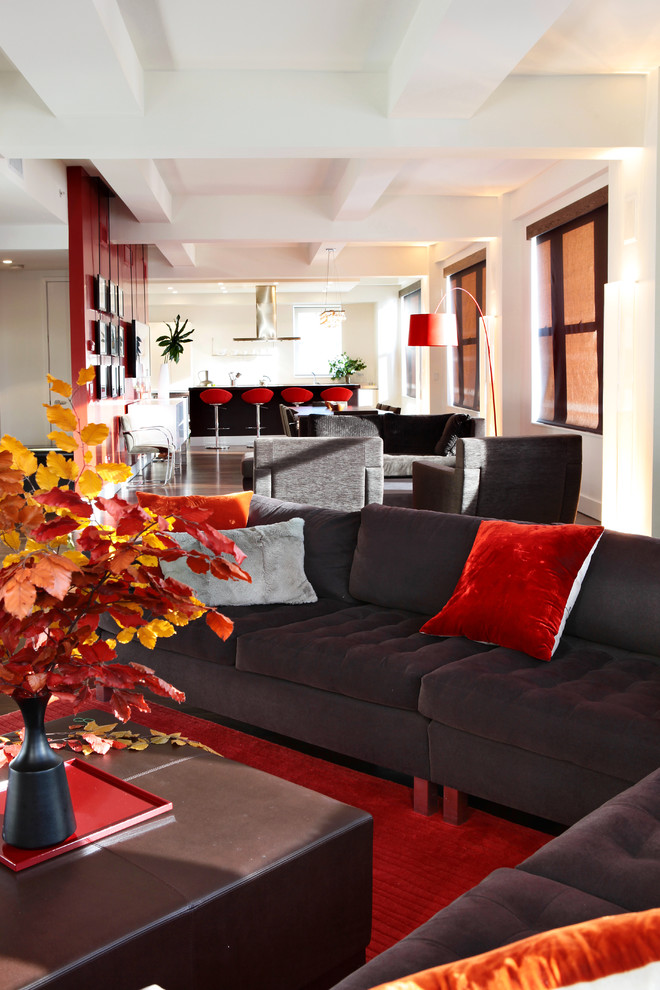 Moment Design
Before introducing a bold red hue for your walls or furniture, first make sure your room can handle it. If you choose to go really bold, a space with high ceilings and lots of natural light can help tone down the hue.