Home Tour: Blooming and Beautiful New York Apartment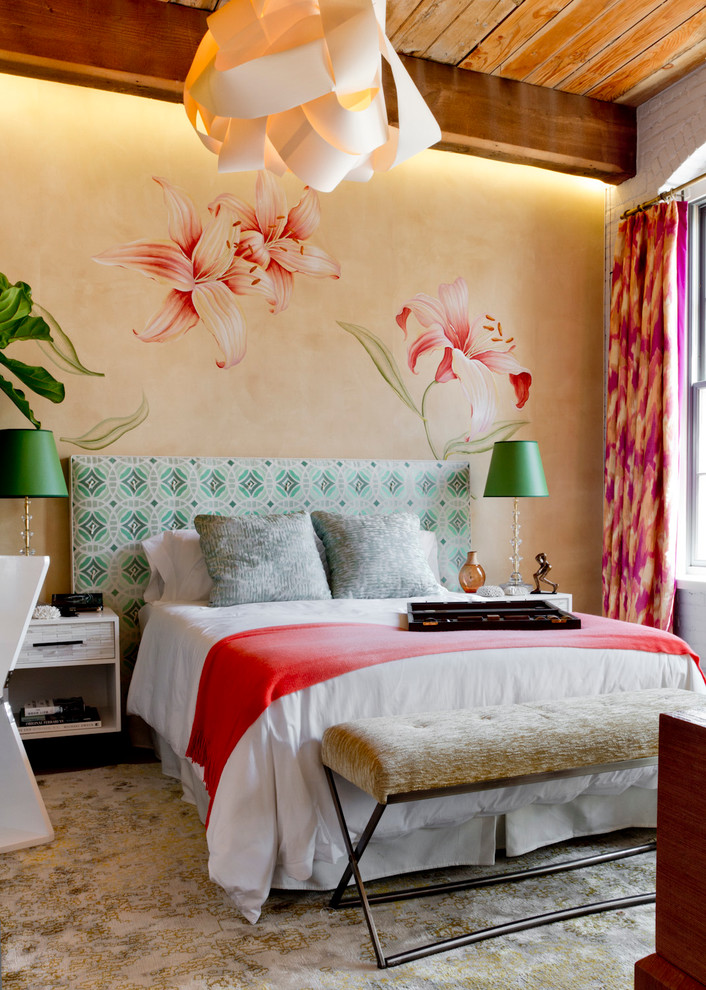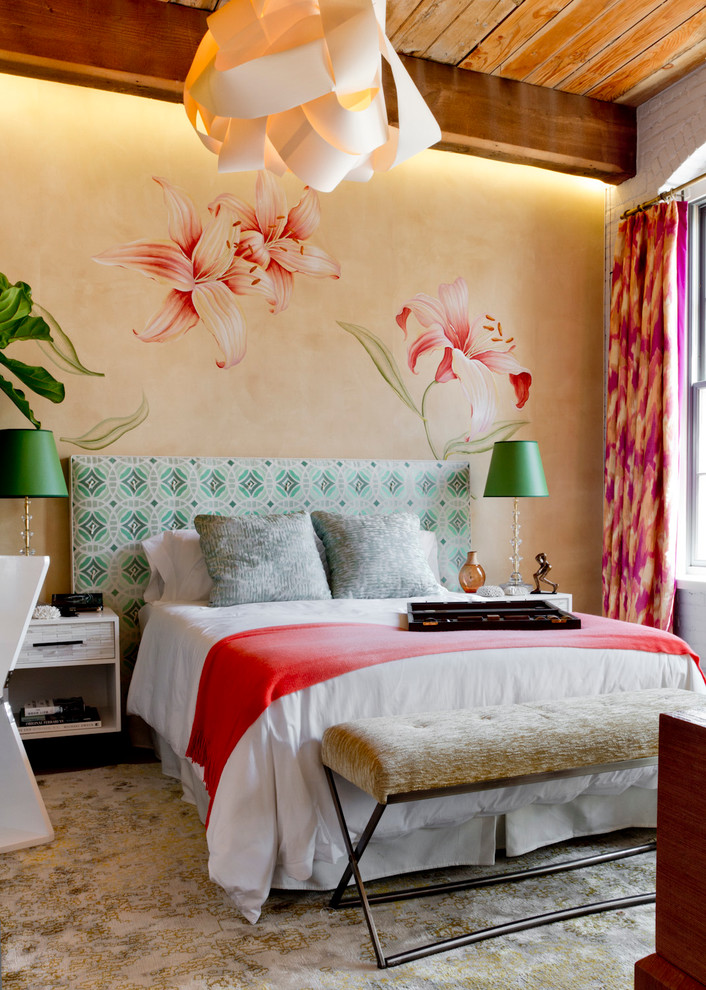 The easiest way out of decorating is playing it safe by turning to neutrals – up until now. Risk-free-white is long gone, making designers explore the rainbow and embrace the many bright shades it has to offer. This quirky apartment offers a refreshing kick to your average decor and is filled with warm, cozy, and revitalizing hues that make you just want to smile. We say, bring on the color and don't be shy to go overboard!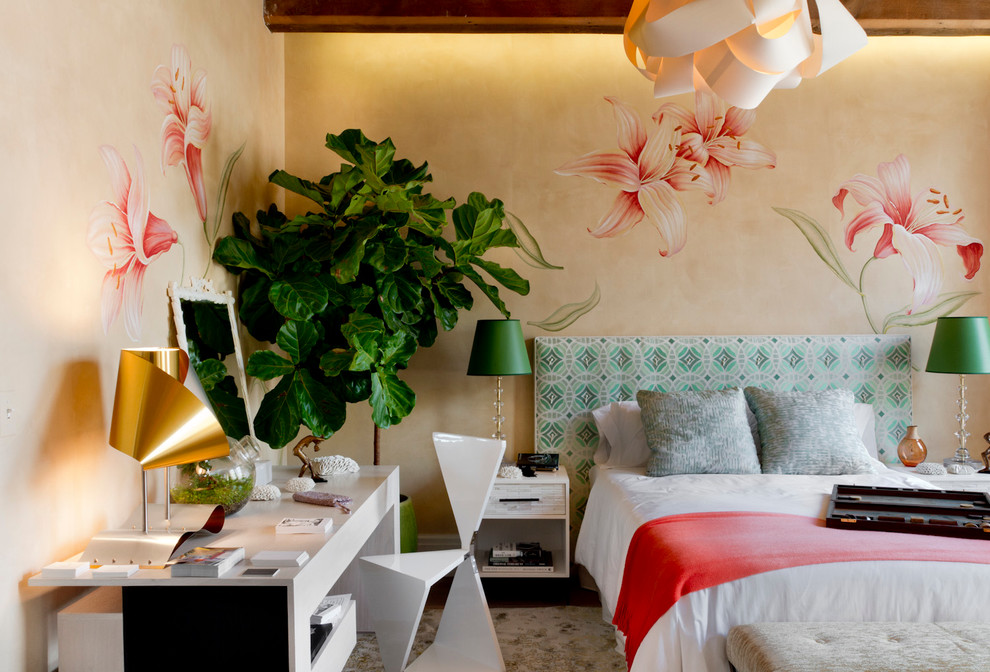 This pretty New York apartment decorated by designer Campion Platt is a far cry from the monochrome, minimalistic apartments that flood the city. He is no stranger to attention and left his intriguing, colorful stamp decorating this apartment with pretty florals and rich materials that really seem to kick it up a notch. Take a look at his quirky choice of furniture and juicy color choices – so cute!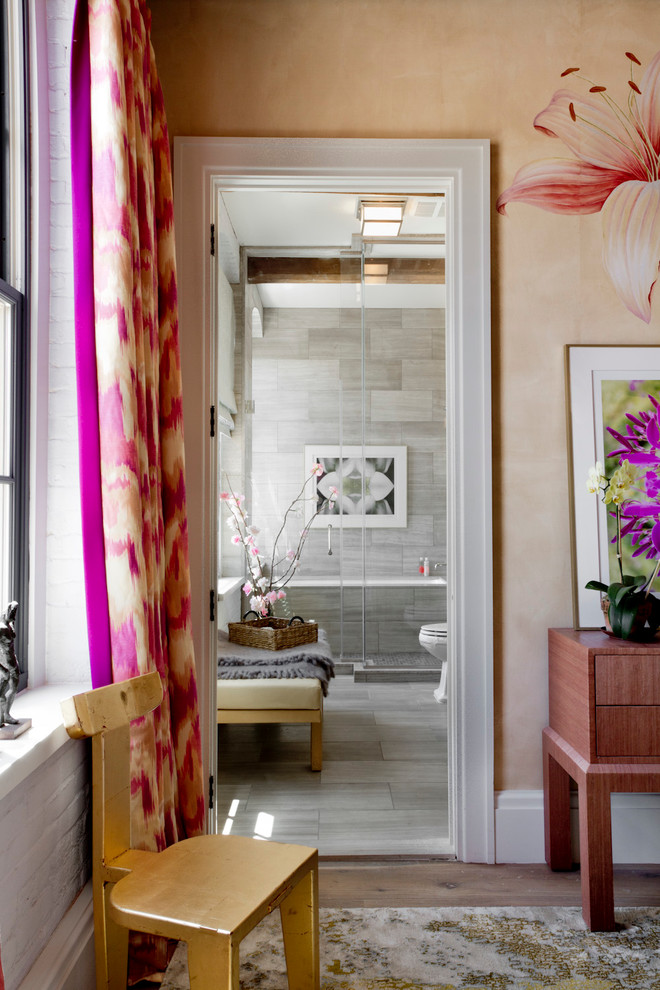 The bathroom was covered in ceiling to floor grey which provides a nice break from all the different shades and patterns going on in the adjoining room. I like the fact that he layered the curtains using a punchy ikat print and a nice solid color in the back for some beautiful contrast.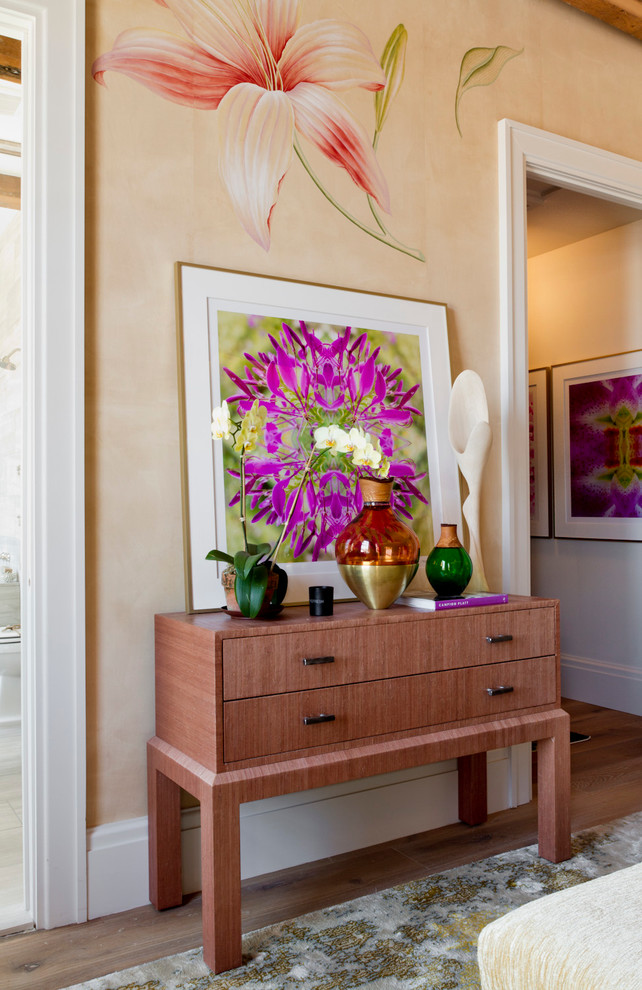 A easy trick to enhance your home's hues is to hang up a huge, flamboyant painting to quickly elevate your space from dull to flashy. This punchy painting was an ingenious way to polish off this bedroom decorating in botanicals and green-style furniture.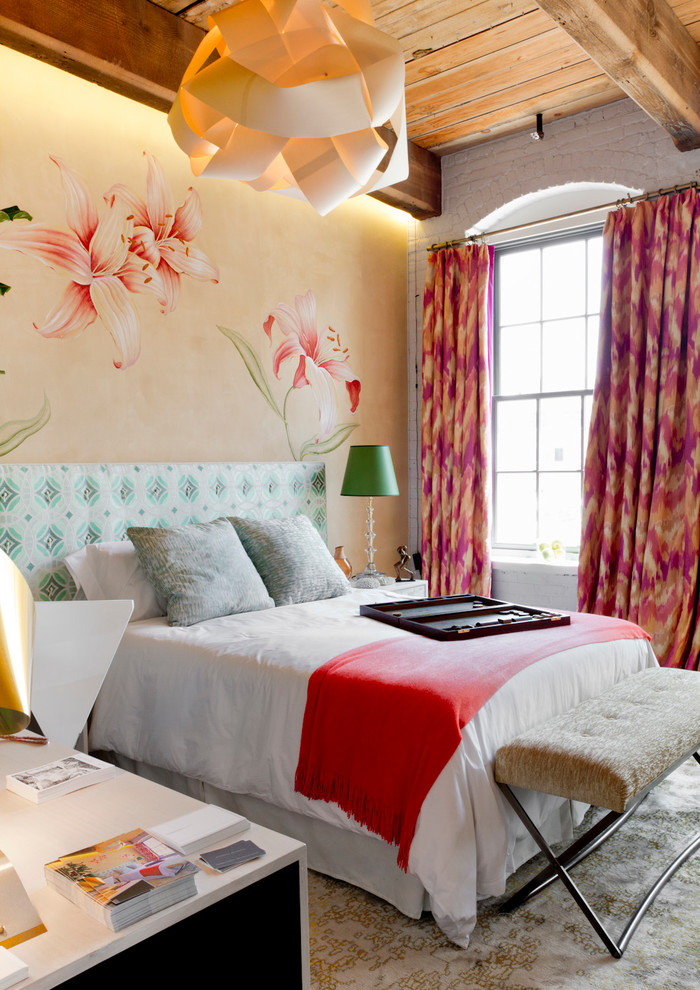 Even the chandelier mimics a flower shape! Lighting is the key to set off a space and is the perfect way to finish off your decor. The brick walls were left in tact but where painted over in white. I still love seeing that authentic texture which really defines the old New York apartments.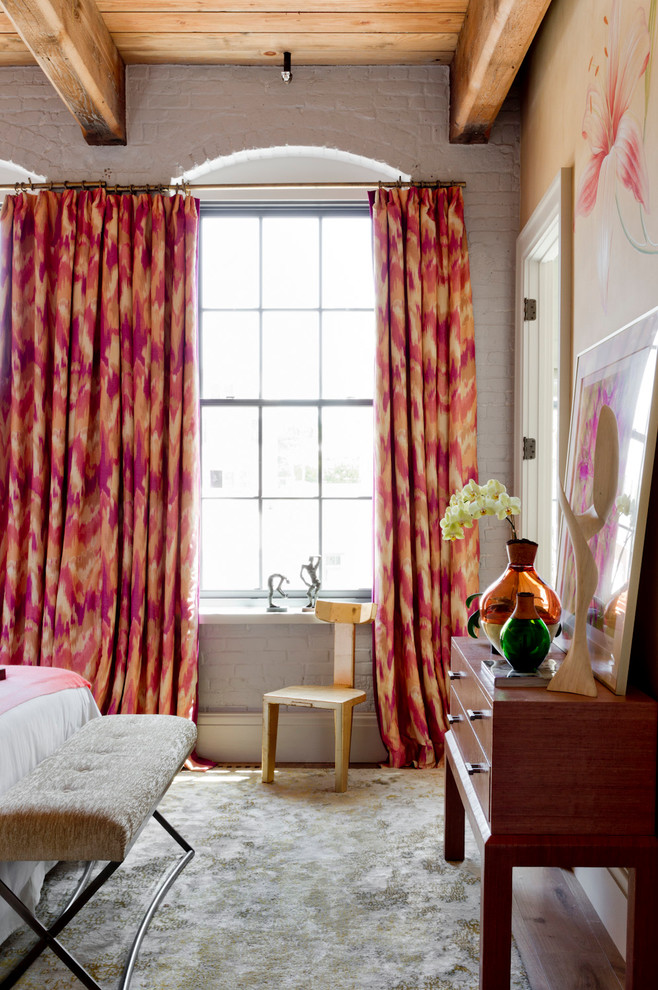 To make the windows seem longer, the curtains were left extra long to puddle on the floor. I can't get over that gorgeous mix of pinks and peachy colors – just wonderful!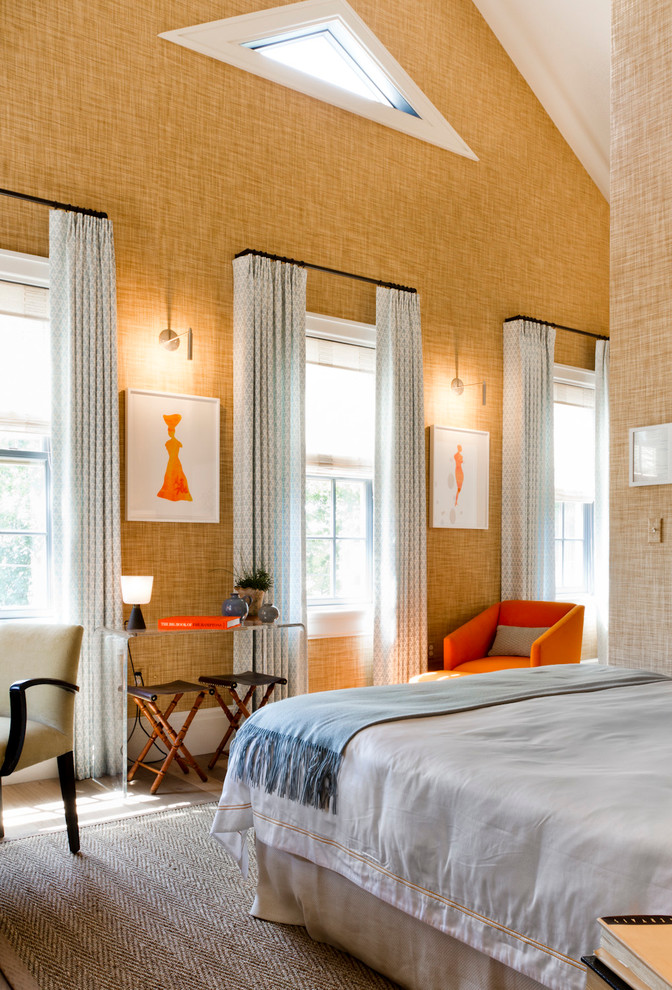 The sunny decor in the next bedroom salutes Platt's signature style covered in a woven grass textured wallpaper from the cathedral ceiling straight to the floor. The sisal rug coexists beautifully with the bamboo benches and punchy color scheme.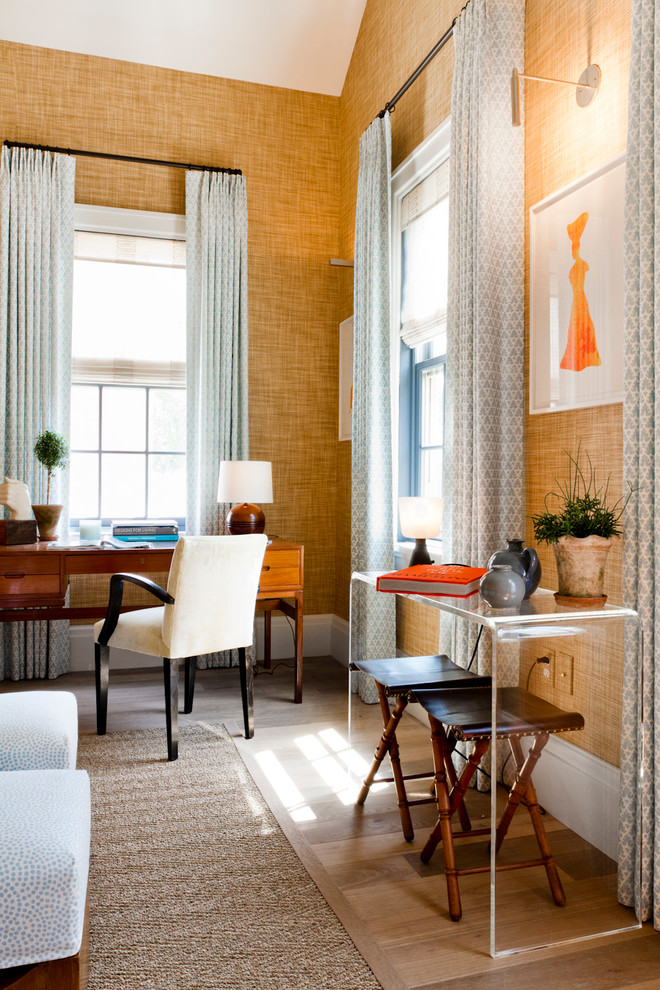 I would definitely say this room has a hint of global-chic. The designer threw in a little African, tribal decor which is smart way to wind down from the big, bustling city.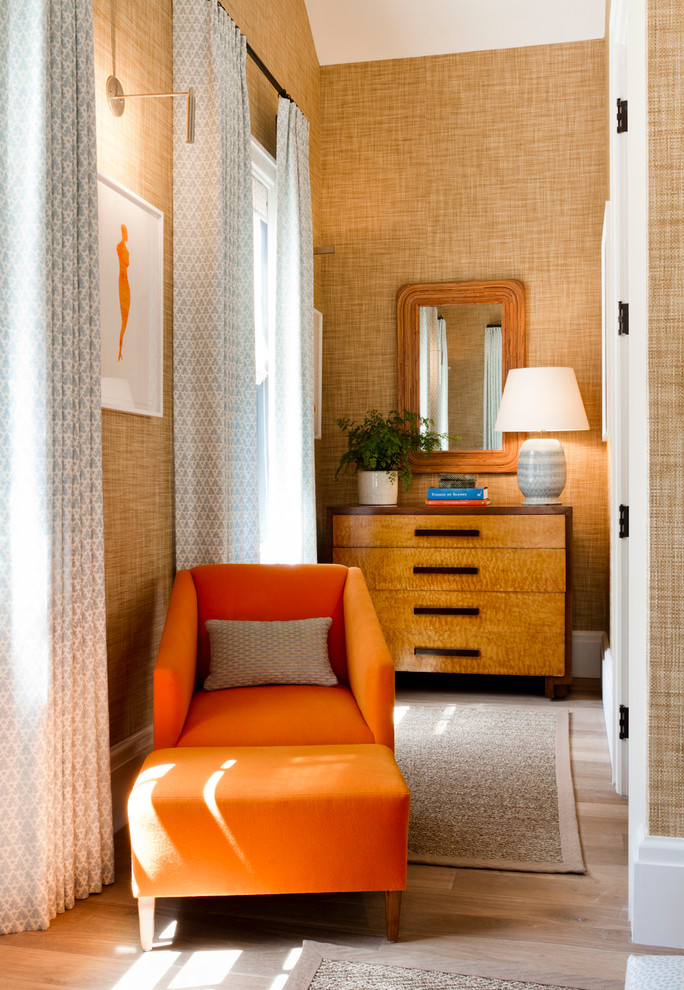 To make the apartment as comfortable as possible, Pratt included tons of cozy furniture like lounge chairs, as well as fabric recliners which make the perfect place to kick back to a good book.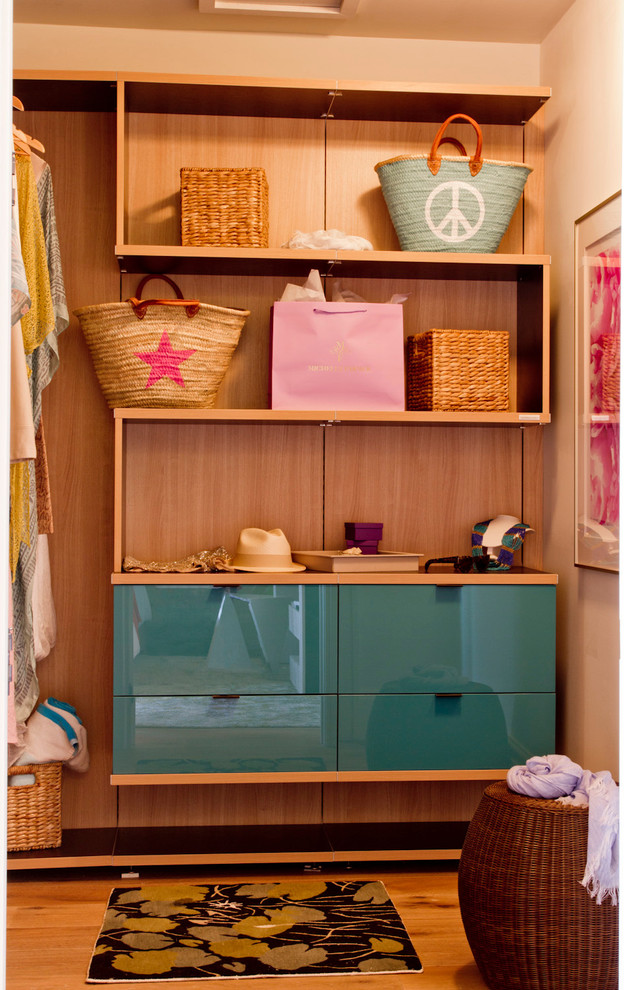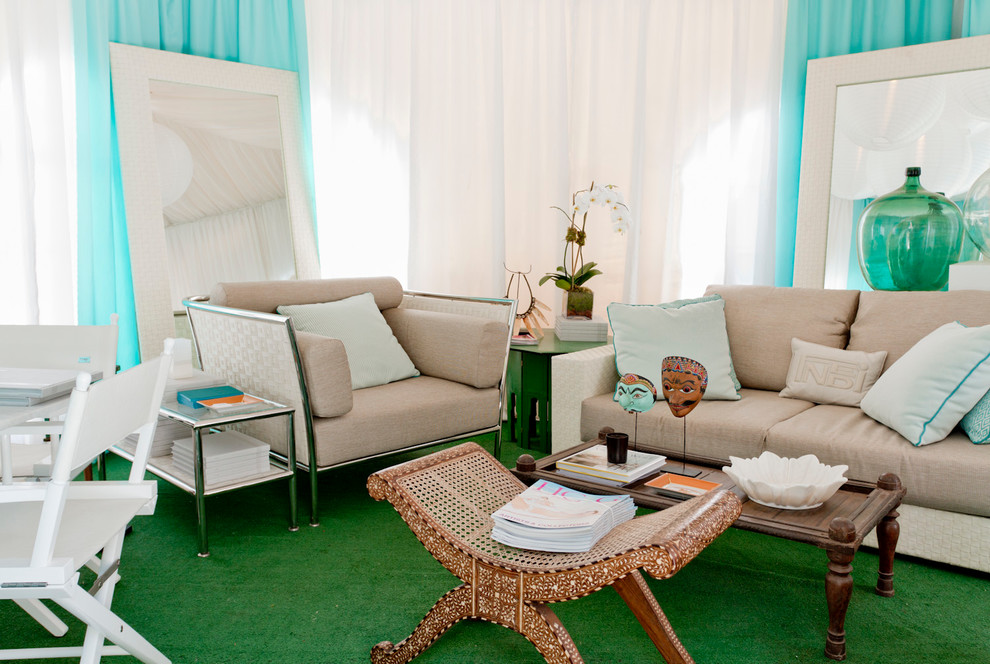 A grass green rug in the living room, why not!? This living room makes me feel almost like I'm outside in the garden!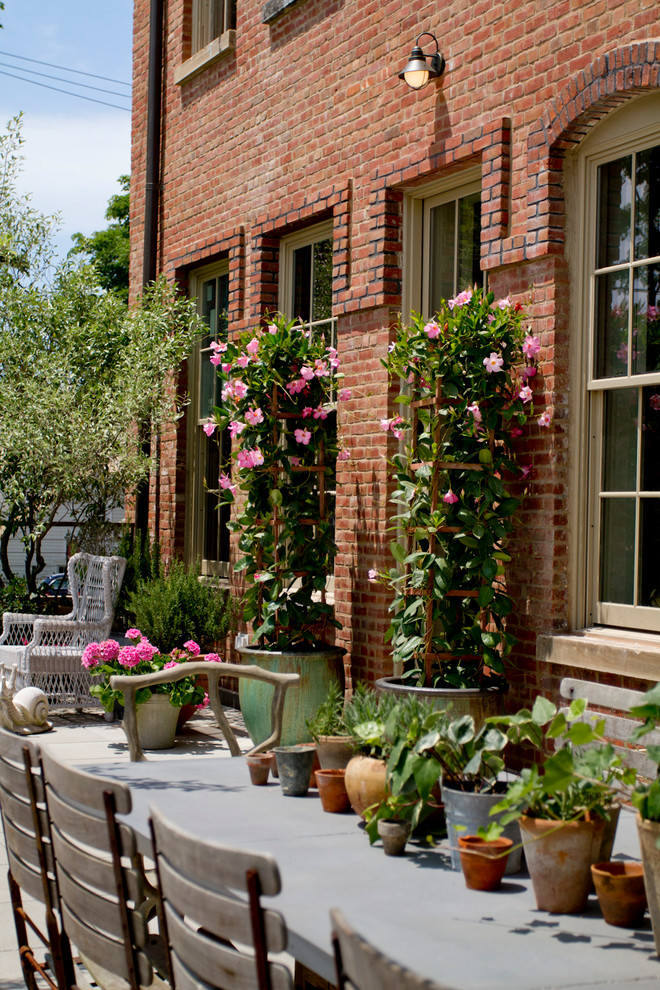 It sure is a luxury to have a large, rooftop terrace that overlooks New York City. The terrace is filled with loads of flowers, trees, and various types of plants which makes you feel almost like you aren't even in an apartment! This would really make me re-think apartment living.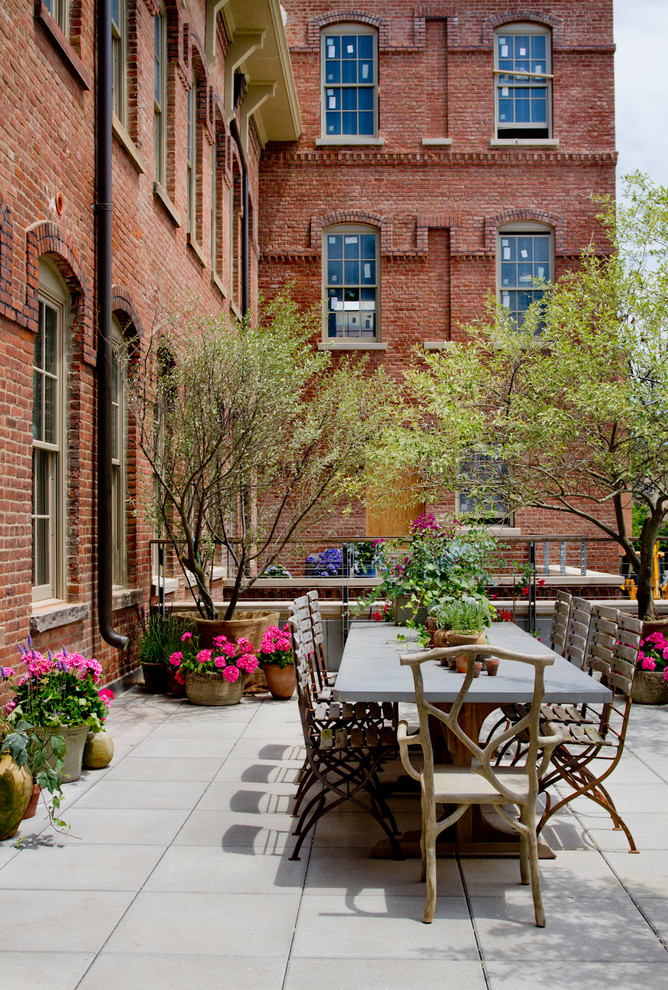 Using rustic patio furniture was a smart way to make the terrace feel more like a authentic, romantic, terrace in old Provence. It really transports you to another place and which is the perfect way to make your terrace a mini at home getaway.