Make your home look designer-decorated with some of our tips on how to cheap-out, save some cash, but still make your home look gorgeous!
Everyone strives to have the perfect house, stylish décor, and all the necessary furniture and designs to suit our needs. However, this can cost a fortune and finding cheaper ways to make your dream home may be a lot easier than you think. Nowadays it's not that easy to justify spending hundreds of dollars on a new sofa or that huge new bed. With some of our simple designer-approved tips, you can still fill your house with all the trendy furniture you need without emptying your whole wallet!
Cheap-Out on Bed Frames
Bed frames come in so many different types of styles, although there are tons of ways to save money with a basic cheap bed frame. For example, Bedstar produces high quality bed frames that provide a stylish and sleek look that will enhance the overall appearance of your room. You can pick a super simple design and customize your bed with your own headboard! How about all those amazing velvet tufted and studded bed headboard DIY's we see on Pinterest? Now we're talkin' looking stylish on the cheap!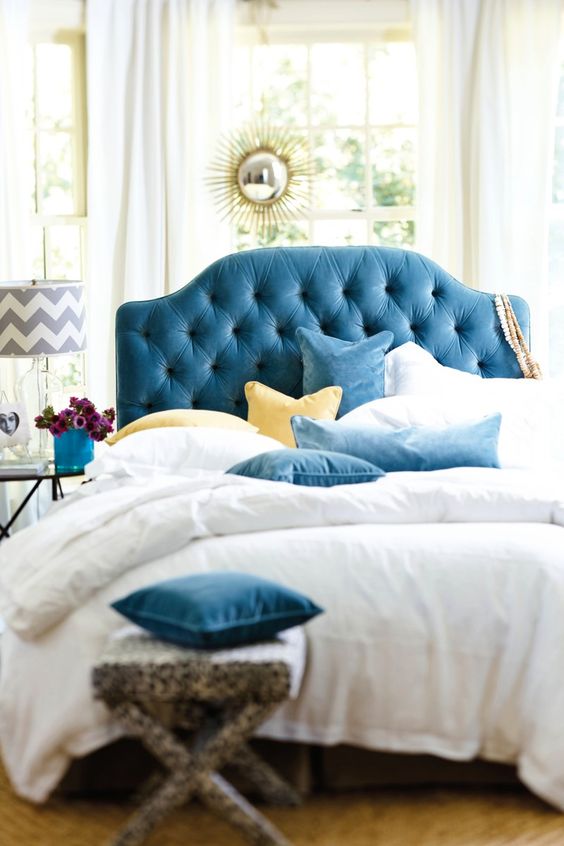 Photo: Ballard Designs
Bring Your Old Furniture to Life with Accessories
When it comes to your old furniture, if it is still in good shape don't toss it just yet! If your old furniture doesn't match your new color scheme or the fabric is looking a little tired, it doesn't mean you have to purchase a new piece. New furniture can be pricey, especially in beautiful colors. The more flamboyant the colour, the higher the price. Fold a throw blanket over the back part of your sofa to bring some color and life to it, or simply buy a slip cover to give it a whole new look. You can even get it reupholstered to save loads of cash on a new set!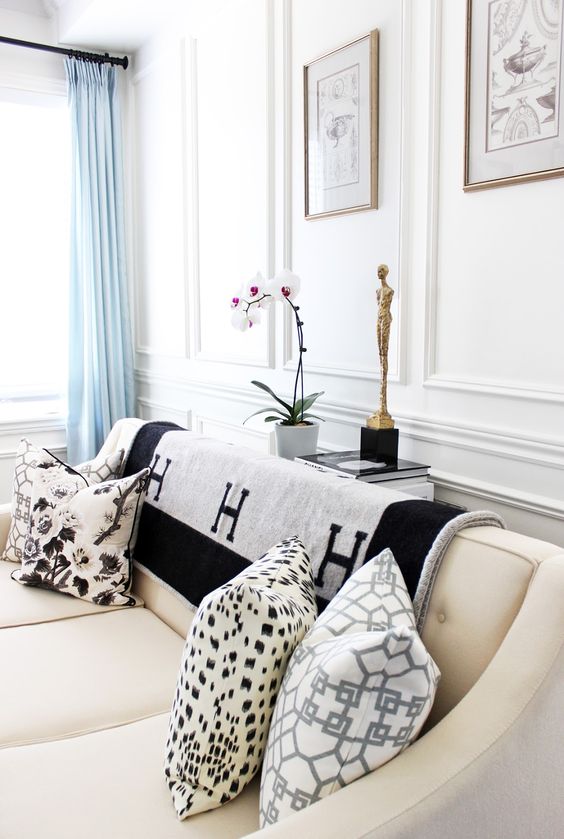 Photo: AmDolceVita.com
Re-arrange Furniture for a Whole New Look
Sometimes it's not the furniture, it's the way you arranged it that makes your decorating look like a mess! Simply re-arranging the current furniture you have can work wonders to a room. In your living room, position your furniture to point towards a centerpiece like the fireplace, which makes a great conversation piece. Place a sleek desk like this Carl Hansen desk from Moleta Monro (one of my favorites!) behind the sofa to save place. In your bedroom, put your bench right at the end of your bed for a designer look that saves space, looks trendy, and is functional. Trying to make sense of your furniture arrangement can go a long way!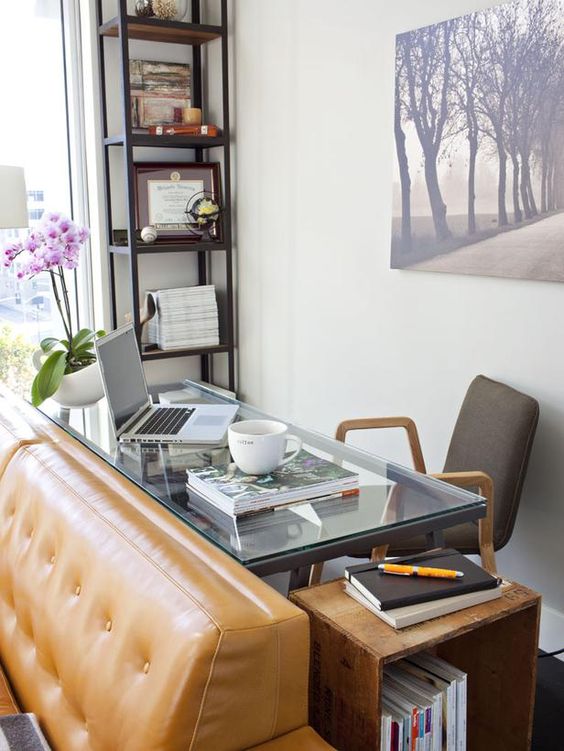 Photo: HGTV