Recycling DIY – Decor Projects using Reusable Stuff You Can Find at Home!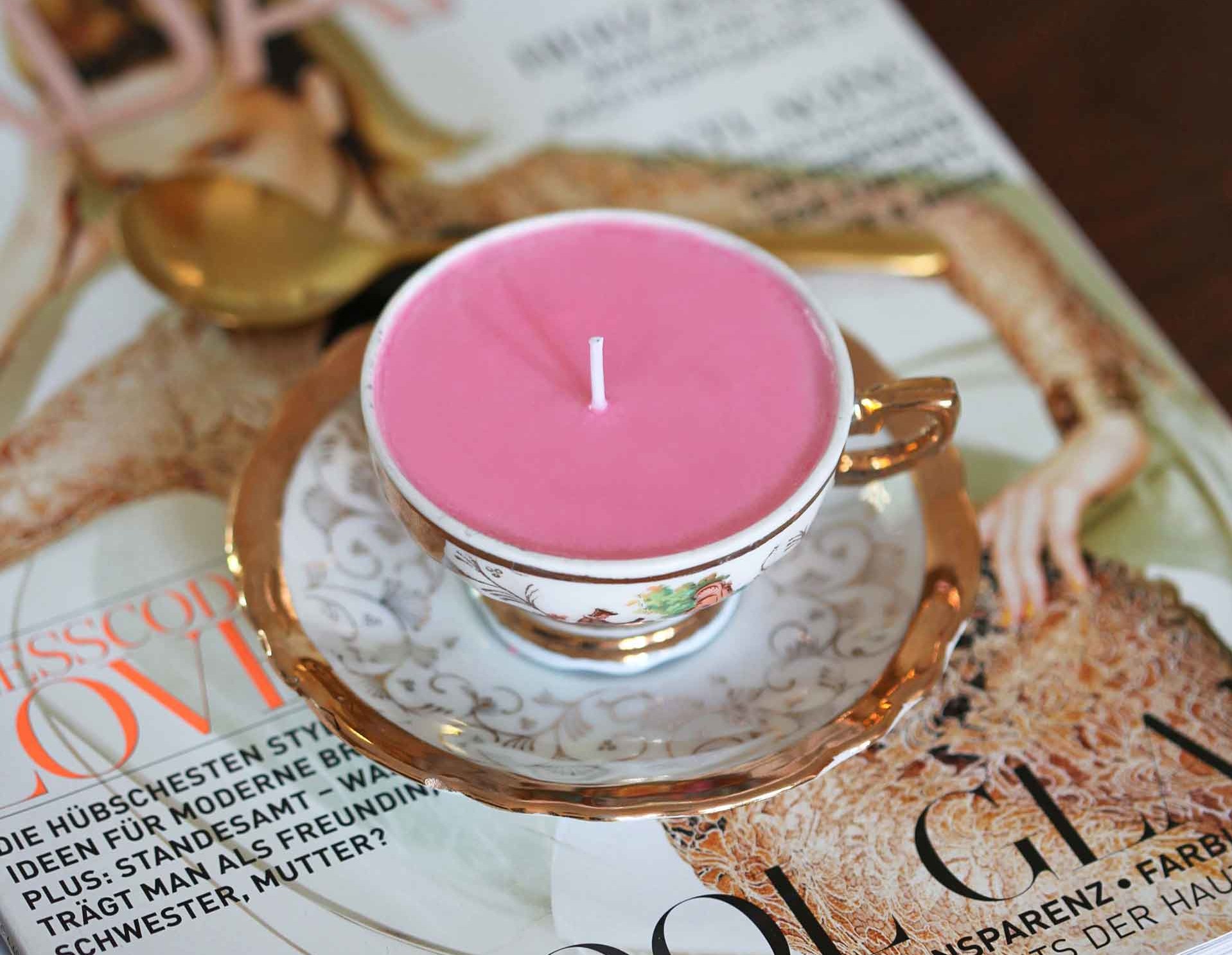 Everyone likes a great DIY and even better if you have all the materials you need right at home! Instead of going out and buying new tools and supplies, use what you already have at home to create unique decorative items all on a budget! These projects don't have to look cheap and junky if you make sure to master the craft of mixing high and low pieces. Designer items with a few cheap knickknacks here and there is a total DO and looks great as a finished product.
Frame Pages From a Book
For wall art in a snap, frame pages from one of your favorite classical books. These are taken from Alice in Wonderland's novel and were framed in luxurious gold and black frames. For maximum impact, arrange the frames in groups of four or six.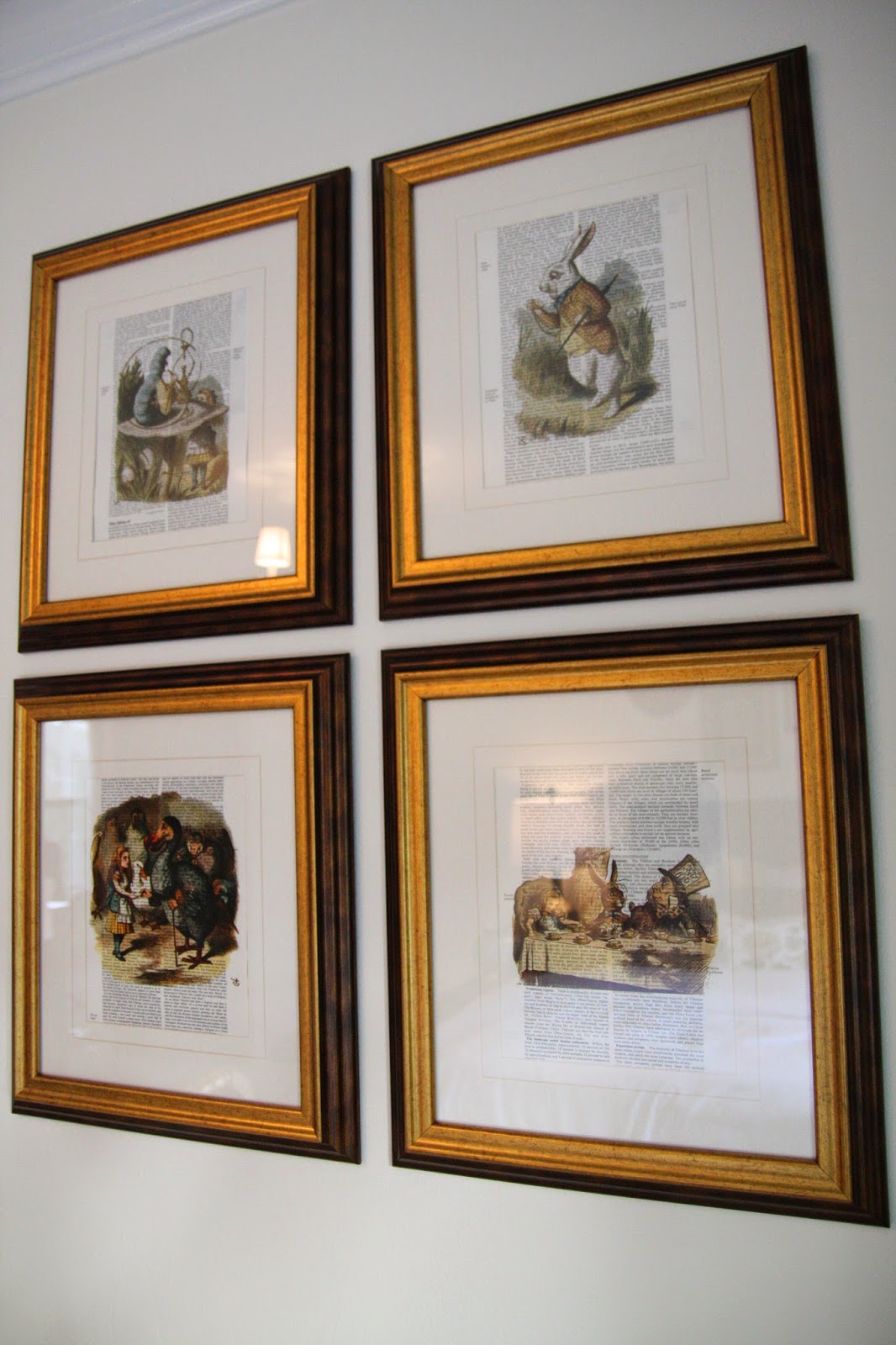 DIY Beach-y Seashell Vase
Smothering a plain vase in seashells is a smart way to use up your seashells from your last trip to the beach. All you need to do is slather your vase with a thick layer of grout using a spatula and stick on your sea shells. Let it dry for 24 hours and slather on another layer if you wish between the shells, wiping away with a damp cloth. Seal it with 2 parts PVA glue and 1 part water.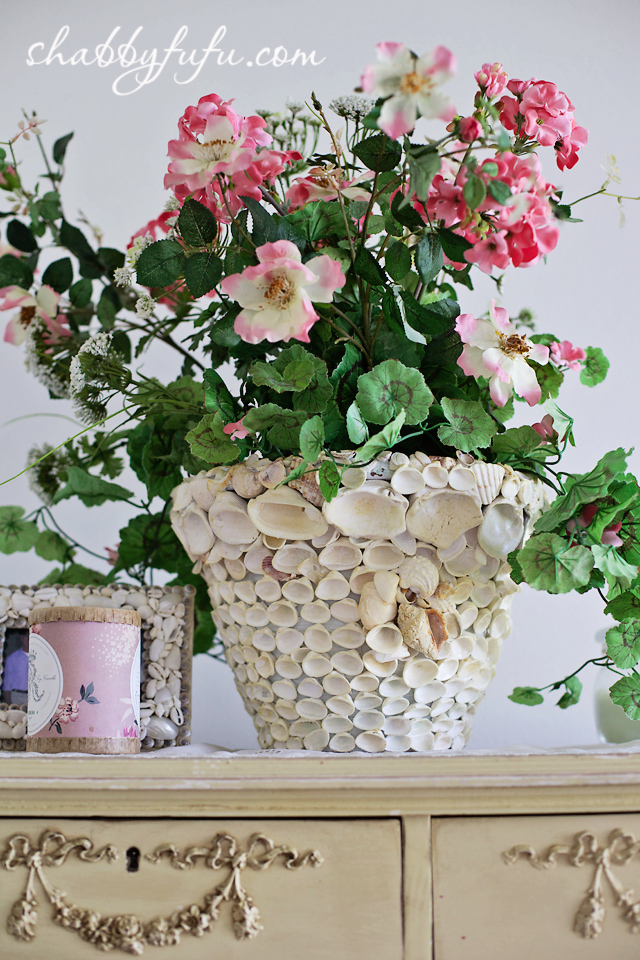 Use Pennies for a Backsplash
Out of ideas for your kitchen backsplash? Now your penny jar will finally come in handy! First make a template for your pennies using mesh backing for mosaic tiles. Use any kind of glue thats good enough to hold metal and start gluing your pennies onto the mesh. Stick on your completed mesh tiles and grout them in place with laticrete epoxy grout in chocolate truffle.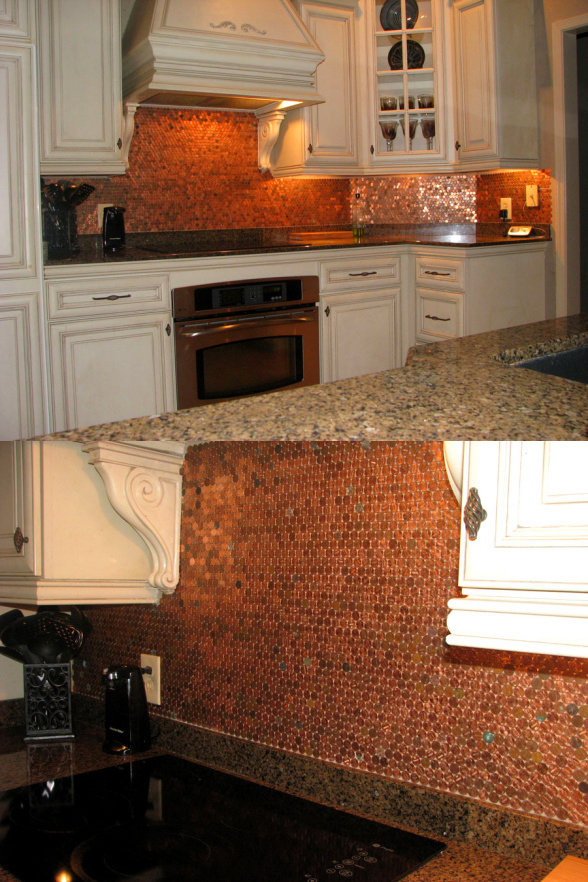 Make a Swing Bench from Palettes
Who knew you could make furniture from palettes? Instead of tossing them out, put them to good use! Check out this easy tutorial to make your own palette swing bench for your front porch or backyard.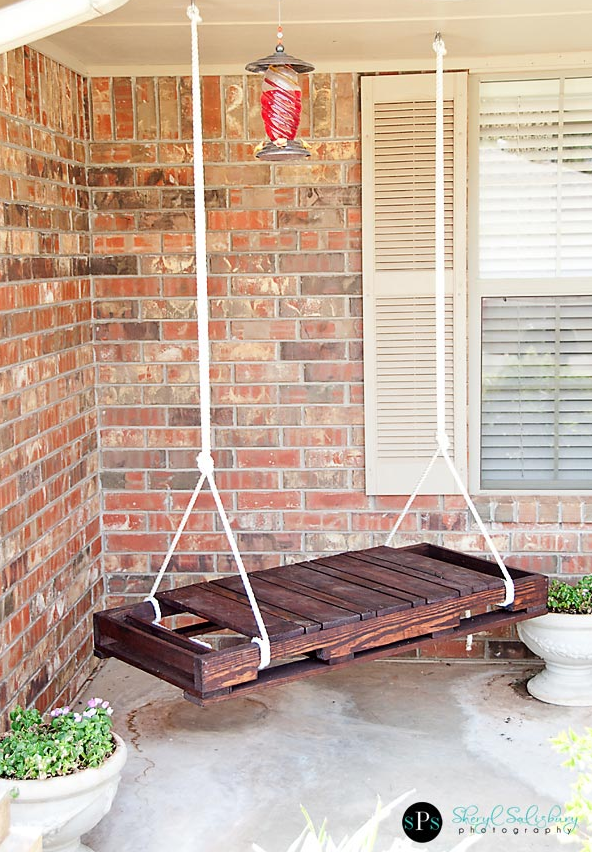 Colorful Doily Tablecloth
Here's a easy way to add a punch of color to your tablecloth – sew on crotchet doilies! It's hard to come across a affordable table cloth that matches your existing decor, so making one at home is fun, cheap, and easy! Take a look at the tutorial here.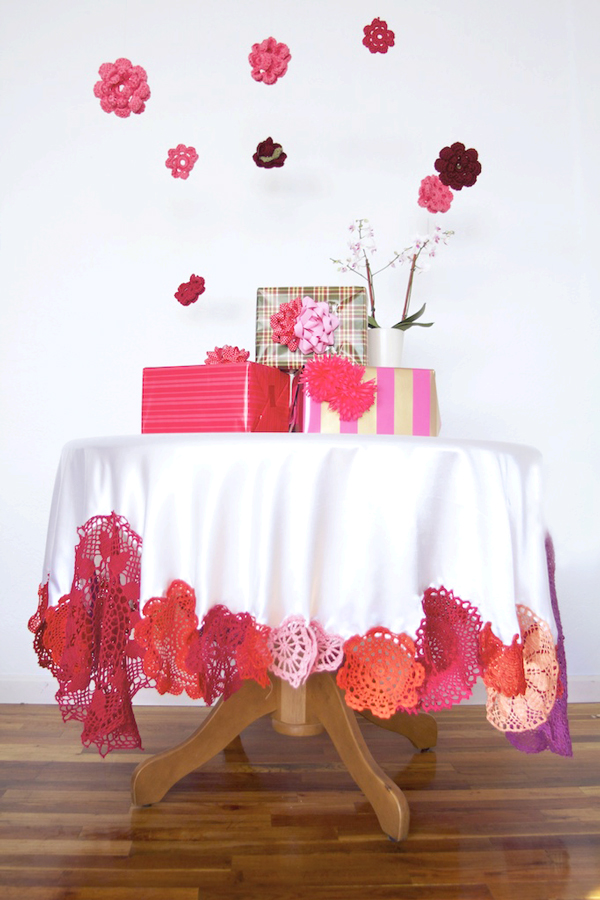 Frame Classical Sheet Music
This is a real easy DIY and it's super fun to do it! Print out pages of sheet music and make a mixture of seeped mint tea and coffee. Take the tea bag and dab the pages to create a antique or aged look. Your guests will never guess you did it yourself!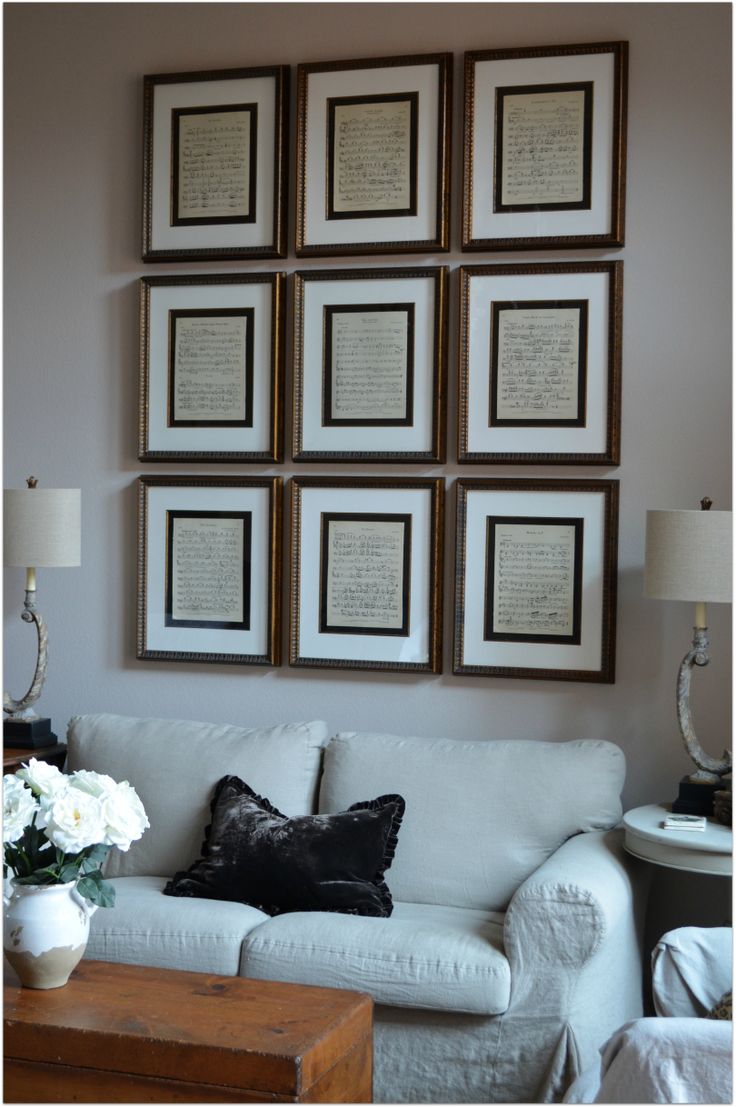 Make Candles in a Tea Cup
What a fab way to re-use old, mismatching China! You can pour your own candles in porcelain china cups for a romantic accessory that you can re-use over and over again. These also make great home-made gifts that are easy and cheap to make. Click here for full instructions.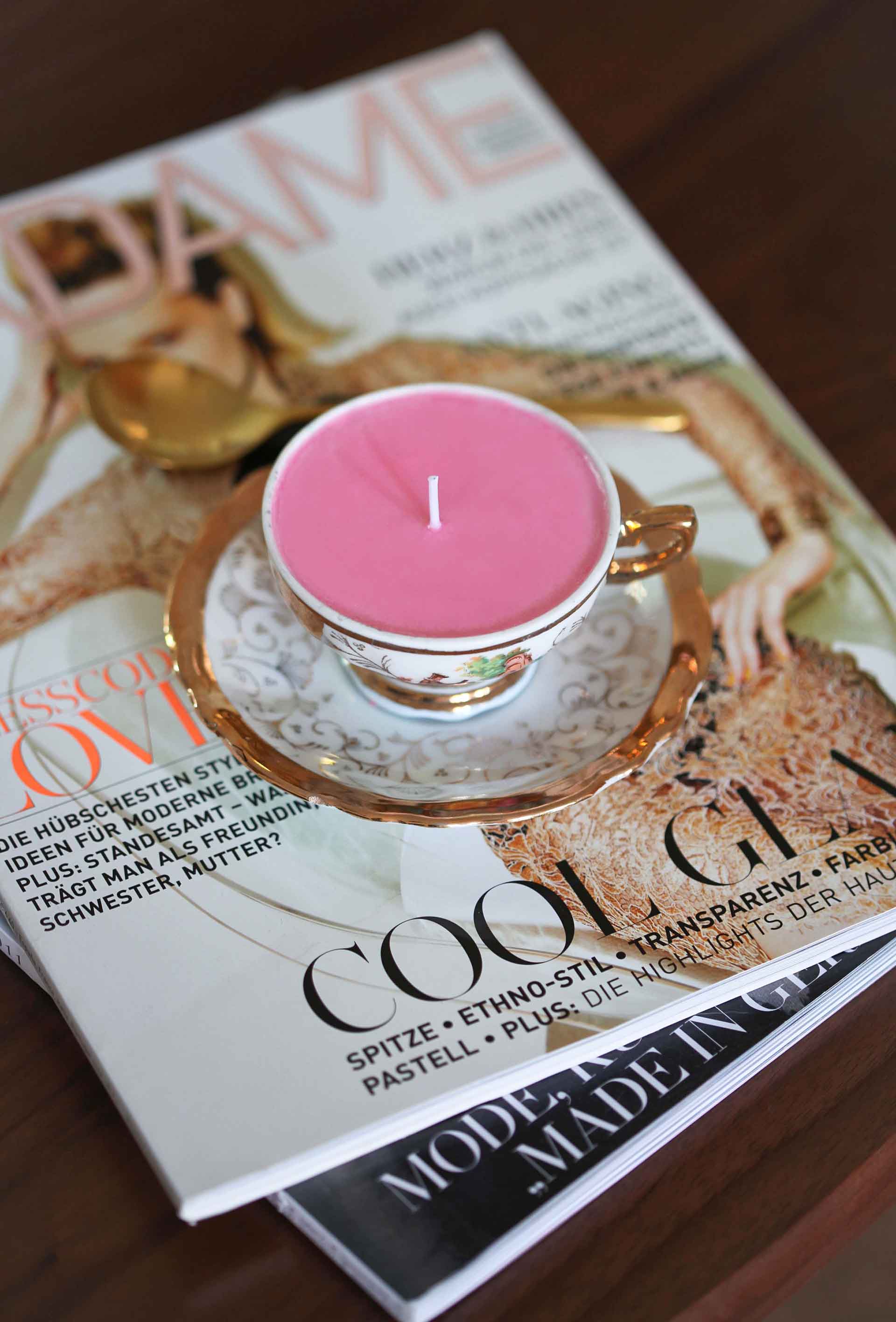 Turn Bottles into Vases
Instead of returning your used bottles to the liquor store for a few cents, turn them into vases! Paint wine bottles in exotic, punchy colors and then paint over an intricate, henna design in a contrasting color. I love the look of orange and turquoise, it gives a fresh, summery vibe to a dining table. Just pop in a few blooming flowers and you're good to go!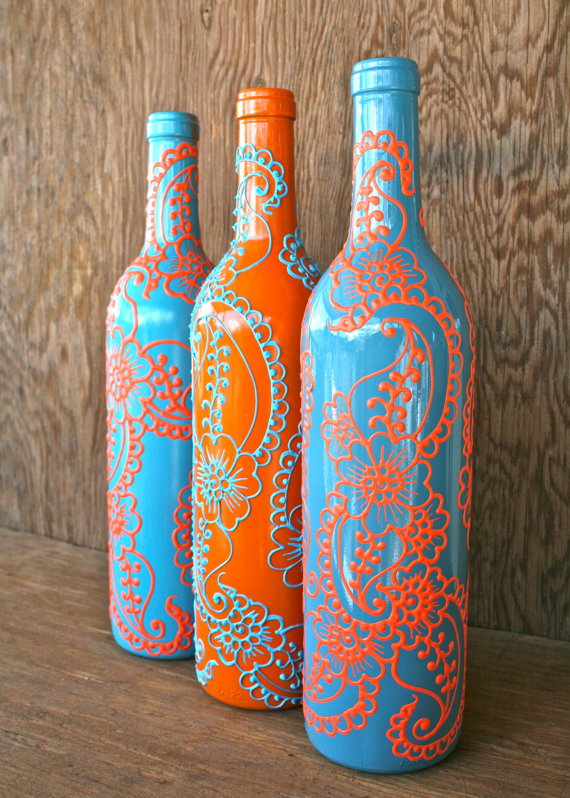 Make a Drift Wood Table in Minutes
Take a trip to the beach and try to find a good, sturdy piece of drift wood. Level the top of the wood and place a sheet of glass or marble on the top for an instant table! Now how cool is that?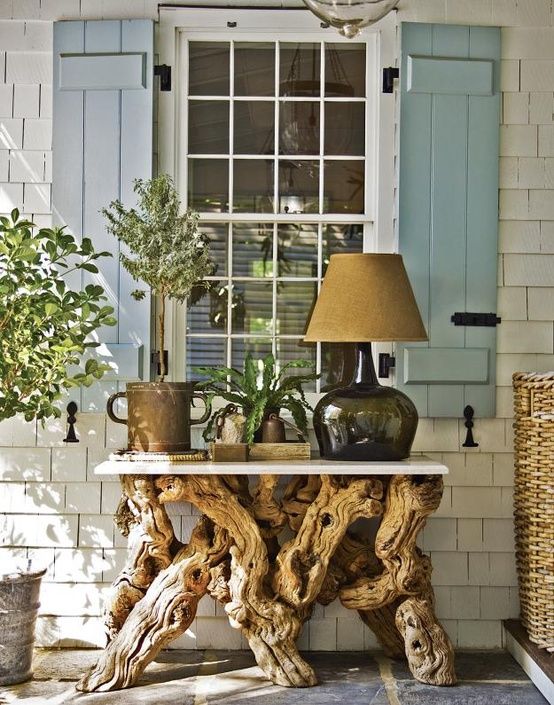 Recycling materials you already have is the smartest way to save money, get creative, and be eco friendly! Check out TDS SafeGaurd for more tips on recycling.