The laundry room is a wonderful luxury in one's home that can make managing laundry so much easier!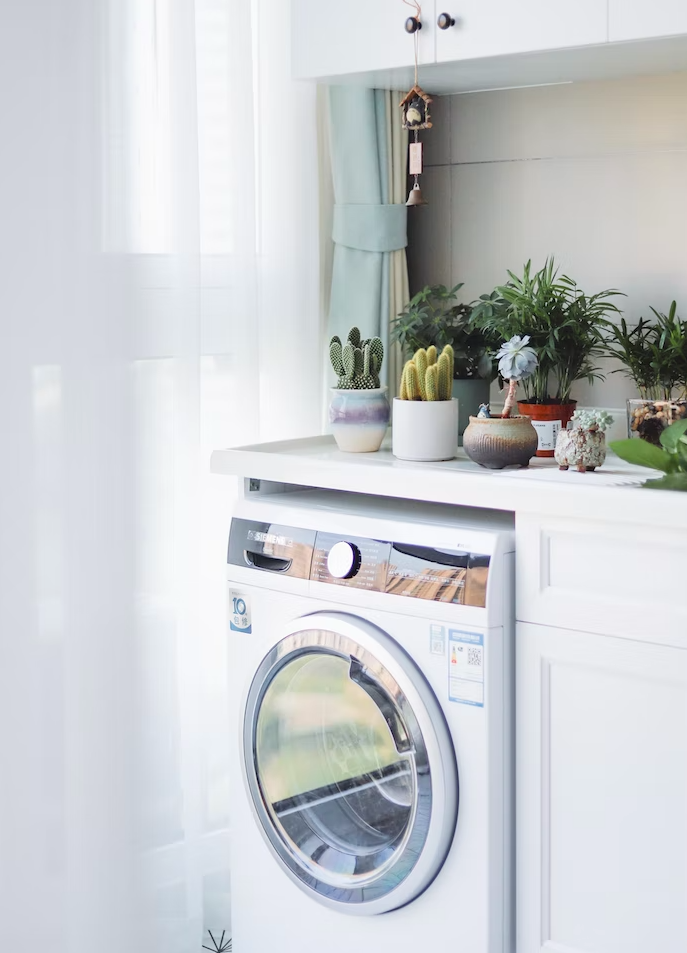 Photos By: Stock Images
It provides you with comfort and peace, which means you don't have to worry about piling laundry or noisy washing machine, since it is all in one separate space. However, if you want to get the most out of your laundry room, then it is advisable to update it first. So for that reason, here are some useful tips that will help you make that happen.
Maximize the S

pace 
This is important since it is the first thing you should do before anything else. If you maximise the space, by creating functional, streamlined and organized environment, you'll find it easier to deal with all the laundry-related tasks. Laundry can already be a tiring chore, so why not make it a fun activity? Floating shelves and stacking your machines on top of each other will save you a ton of space, especially if your laundry room is small to begin with.
Create an Ironing and Folding Station 
The ironing station can be a useful addition to your laundry room. Simply, you'll find it easier to iron and fold your freshly washed garments if you have a designated space for such activities. Instead of a regular table, feel free to set up a folding table. So once you're done, you can fold your table back, which means you'll have less clutter lying around. Additionally, you can use that same table as an ironing board. This multipurpose piece of furniture can greatly improve the functionality of your laundry room.
Make it Eco Friendly as Much as Possible 
Sustainability is a crucial part of modern life as it helps you live a greener lifestyle that also protects the environment. Doing laundry can be a wasteful process that we cannot live without, which is why it's essential to make it more sustainable. There are many ways to make that happen: from making your detergent to using reusable fabric softener. So if the sustainability topic interests you then feel free to learn more about it by managing your laundry properly. Additionally, you can also consider using fewer cycles, wash clothes less often or air dry your garments.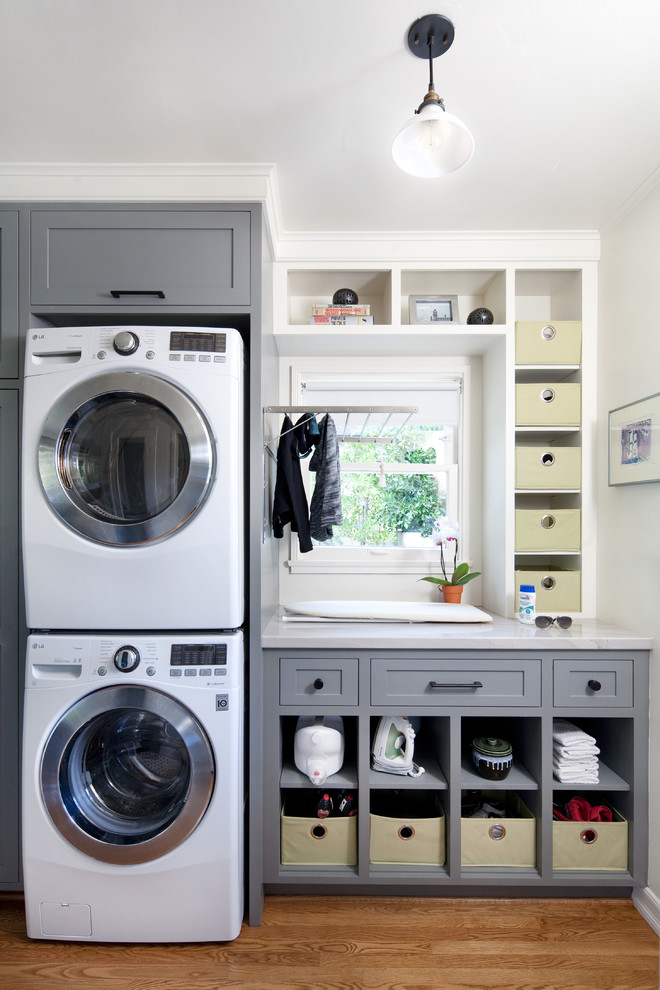 Install a Drying Rack 
Since we already mentioned air drying, then installing a drying rack should be the next logical move. This is a smart idea since some clothes shouldn't be dyed in a dryer, and air drying is the best (and greenest!) alternative. A collapsible drying rack that can be folded is the best space saver, however, you can come up with your own solutions as well. If you have joists then you can use a 1-by-2 inch board and connect it across two joists with some nails. Then put the clothes on hangers and place them on the board when you're ready to dry. Air drying is an inexpensive and practical way to dry your clothes that is also a huge energy saver, that will make your household more eco-friendly in the process.
Place Curtains in Front of your Washer and Dryer 
Technically, this one isn't a must, but it can make your laundry room look more beautiful and organized. There is no definite need to conceal your machines, but doing so can add a lot of vibrancy and character to your laundry room. If you opt for colorful curtains, your laundry room will look more stylish, for sure. Of course, you'll have to pick a suitable curtain rod and install it, before you decide to hang your curtains.
Create Enough Storage Space 
We've already mentioned the importance of maximizing your space, but what about storage space? Storage space where you keep your laundry, detergent, softener and other supplies should be neatly organized and easily reachable. Laundry bins inside the cabinet are a nice idea, however, you can also use pull-out drawers, floating shelves or storage boxes of your choice. Once you create enough storage space, you'll see how easier it is to do laundry, as it won't feel like a boring chore anymore.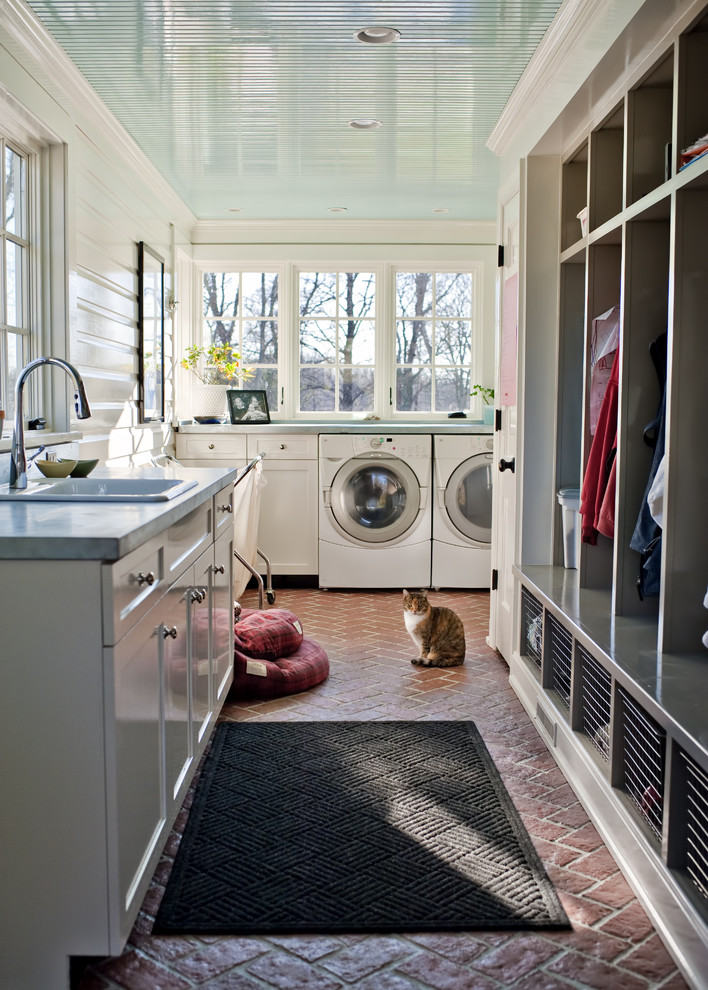 Add Some Decor 
Decor might not be a top priority, but it can have an amazing impact on your laundry room. For starters, feel free to paint the walls a color that you personally find uplifting and enjoyable. That will make the entire laundry process feel less daunting, and more fun. If painting the walls seems like too much work, you can always use patterned and bright temporary wallpapers. Aside from that, feel free to add a low-maintenance potted plant or two.
Conclusion 
A laundry room deserves to be clean, tidied and organized. These tips will help you utilize the space, and wash your laundry more mindfully. Sustainability is an important topic, so feel free to include more eco-friendly methods and habits when it comes to your laundry care. Soon you'll realize that doing laundry can be a relaxing and fun activity that you'll enjoy.