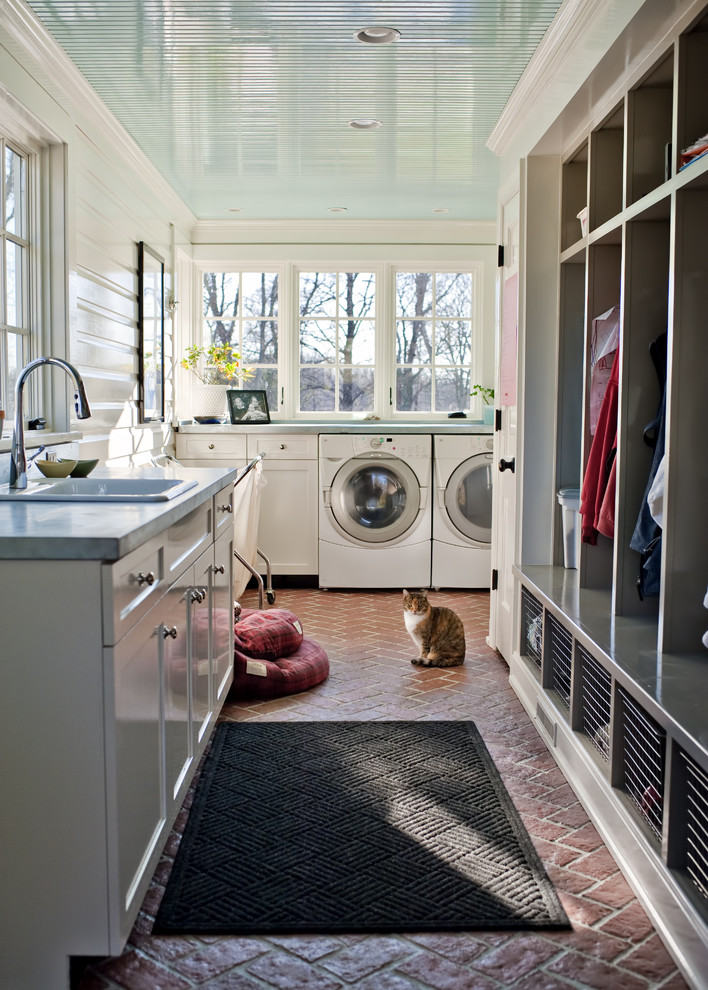 Laundry rooms are no longer the cluttered, dark, and tiny rooms of the past – designers are now turning them into multifunctional living spaces full of light and style. Here's how you can makeover your space into an fun area the whole family can enjoy!
Laundry rooms are turning into workhorse spaces in our homes that get put to use every day! Even in the tiniest laundry rooms you can make space in one corner for a family control center. Here you can place your telephone, calendar, schedule and a space to place your keys and mail.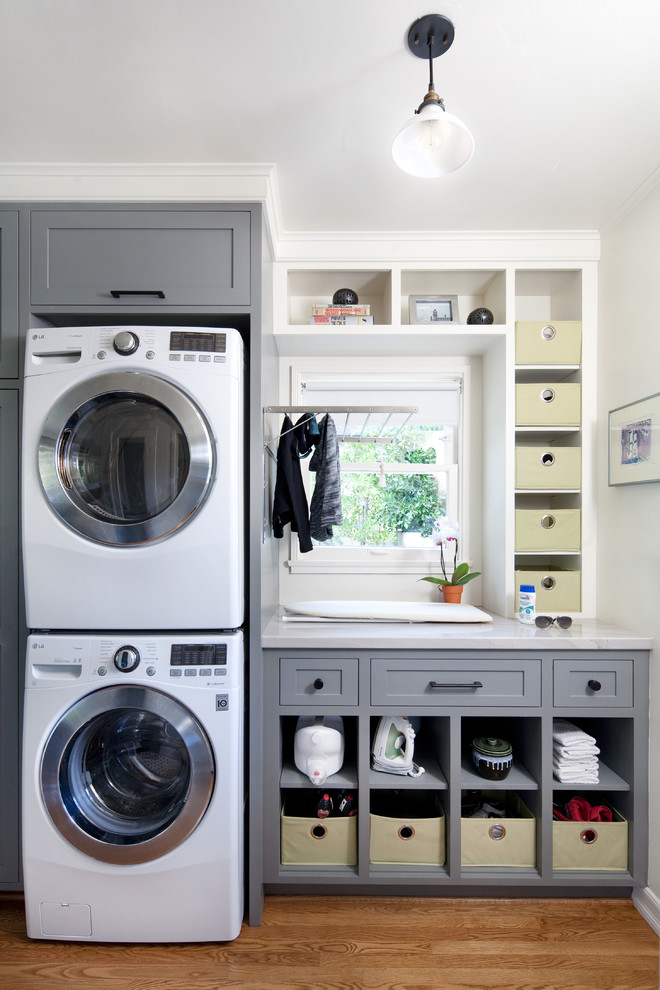 If you have enough space you can transform your laundry room into a craft room for yourself of your kids. This is the perfect way to confine a mess into a smaller space and avoid having paint and craft scraps all over the house!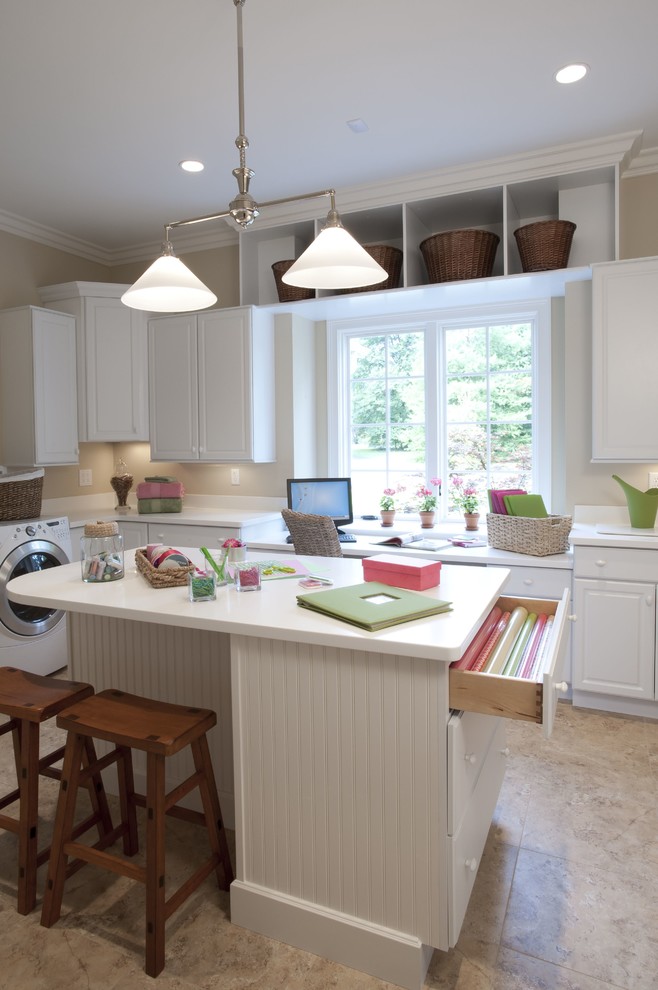 Choose a bright colored wallpaper that's bold and a little unexpected. Remember that your laundry room can be a place to experiment with color and new design trends. Don't shy away from slathering your whole room in one wallpaper – even the ceiling! You'd be surprised at what a dramatic statement your laundry room can make for your whole house.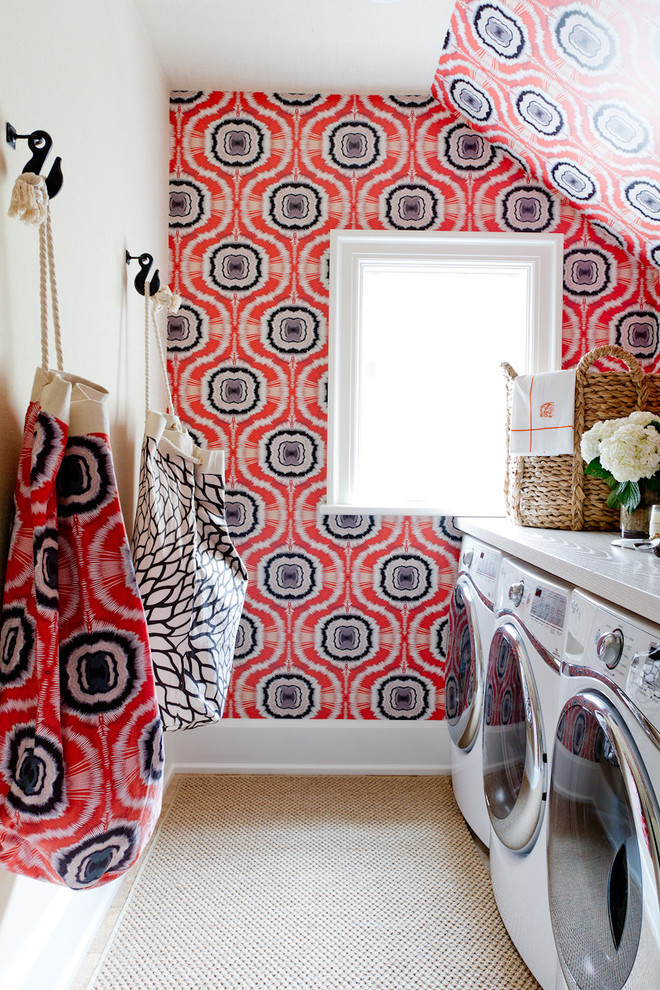 If you don't have a large enough kitchen pantry, the laundry room makes an ideal spot to store canned foods, jarred vegetables, cereal, and even pots and pans that don't fit in the kitchen. Make sure to insert ample storage space – installing a shelving unit is easy and cheap that you can do yourself. You don't need to invest in built-in storage units that cost tons and need custom work.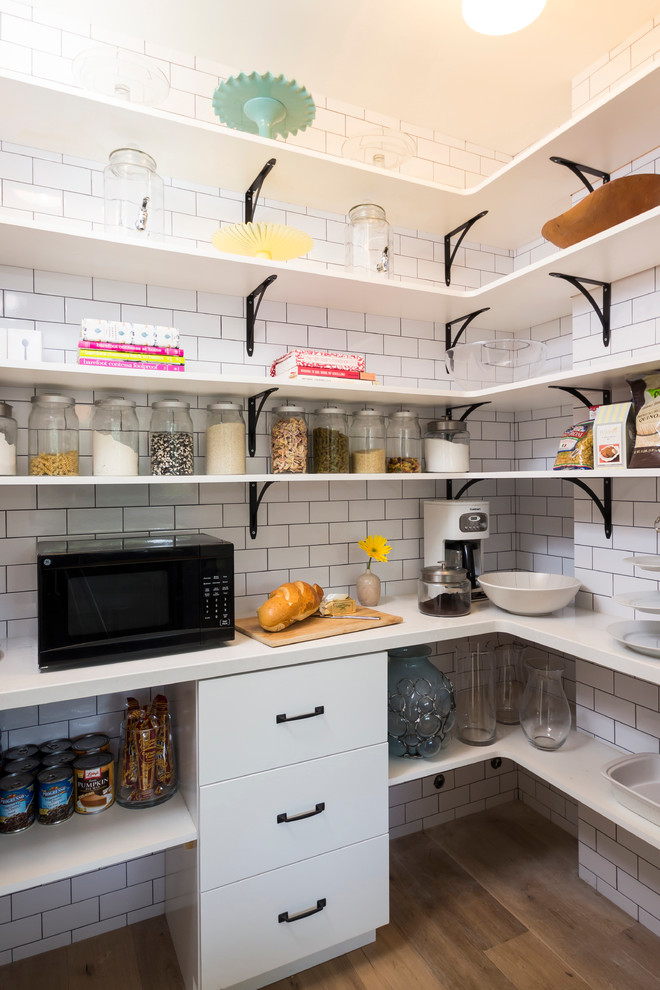 Shopping Guide: Makeover Your Laundry Room with Our Stylish Product Picks!
 
JL Bathrooms Tall Storage Unit, Storage Cart, Laundry Sorter Ironing Board,  Chevron Laundry Basket, Kilner Striped Rug, Wall Mount Basket 
Photos: Houzz