When your workspace is cluttered with important documents, trinkets, dirt, dust, and grime, you lack the motivation to keep on working!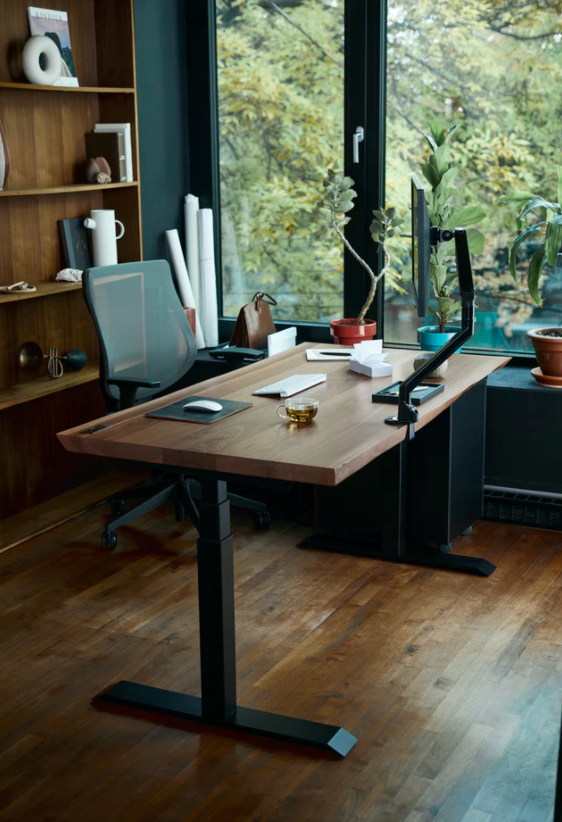 Photos By: Unsplash
Maintaining a clean workspace is not only a cleanliness issue, it is a health issue too for both your physical and mental well-being. Make the most out of your workspace by following a few simple tips and tricks on tidying up around the office. A little cleaning here and there never hurts!
Organize Your Files
How will you ever find that much-needed information if your files are all over the place? Keep your files organized, whether they are in print form or in your laptop. Disorganized files are responsible for lost information and miscommunication, which can lead to dreadful consequences for the company and your career.
Printed On Paper
Well organized documents make it easy for you to find information that you need quickly and easily. Invest in a couple of plastic folders to separate your files depending on different categories, or get an office file organizer to arrange your documents.
Laptop
Moved on to digital files? They still need organizing. Make sure to name your digital files with specific titles for easier searching. Place your files in separate folders, and make sure to include important information such as dates, deliverables, parties concerned, and more.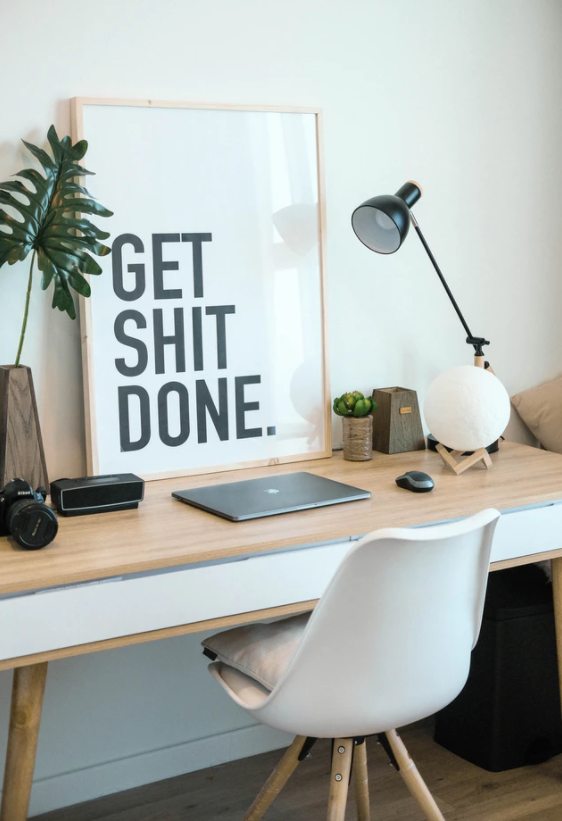 Memo Pads
Your office desk shouldn't normally be covered from top to bottom in bright, neon memo pads. Memo pads may be useful for jotting down information on the spot, such as a phone number, email address, or messages; but they should be disposed of afterwards.
Clean Up Your Desk
Work means business; the office is no place for you to store your figurine collection or travel souvenirs! Keep your office organized and knick knacks at home, keep your work desk neat. Personal items should not be cluttering your desk. Not only do they distract you from your work, they can also collect dust and grime when left to sit for too long.
Cables, chargers and other electronics should be neatly organized with cable organizers to prevent them from getting tangled. Earphones and headsets should be kept in the proper place, and CD's, USB's and other digital storage devices should be properly labelled and kept.
Let There Be Light
Poor lighting can make even the most minimalist workspaces look dark and cluttered. Harsh lighting, on the other hand, may be too bright and straining for the eyes, distracting you from your office work. Choose soft, but bright lighting that will give you the motivation to focus on your work, and have lighting installed around your office in strategic locations.
For smaller spaces, a lamp by your desk can help brighten up your personal work station. Stay away from fairy lights and decorated lamps, as these may look aesthetically pleasing, but are unprofessional and unnecessary.
Keep It Green, Keep It Clean
Plants make for terrific work companions as they brighten up any room and provide good, clean air. A few indoor plants, like a monster or snake plant, can survive in low light conditions, making them perfect to have by your desk. However, it is important to note that plants require constant care, and all that soil can get a little messy so you may need to vacuum up.
If live plants aren't your thing, you can get life-like synthetic plants to liven up your office just as well as live plants do. There are a ton of options online where you can get hyper realistic plants for that natural look without the hassle. Just remember that synthetic plants still need a bit of sprucing up. You'll need to dust them or wipe them clean from time to time.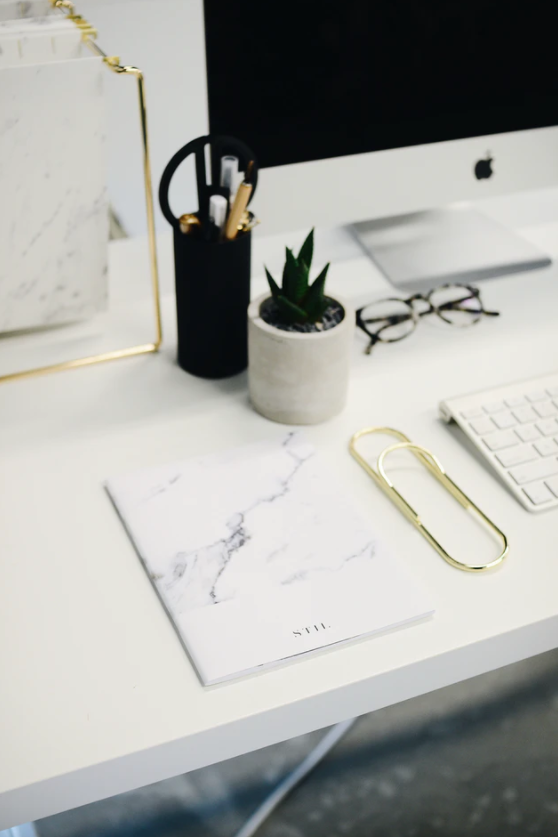 Let the Pros Handle It
When in doubt, hiring a good old-fashioned cleaning service is one of the best ways for you to tidy up around your office. Professional cleaners can get into the nooks and crannies that we normally can't, and they can deep clean furniture the right way. The pros can make your business look more pristine and professional.
Professionals do more than just tidying up. They clean, disinfect, and clear away grime that is making your office look drab, and that can make you sick. One-stop shop cleaning service providers can even help you out with tasks such as changing your lightbulbs, cleaning your plants, and making you tea or coffee.
If you live in Singapore, then lucky for you we've found a cleaning company that can do all that and more: https://www.luceoffice.sg/