Do you want to live a glamorous life at home? Here are some things that are must-haves for a luxury home!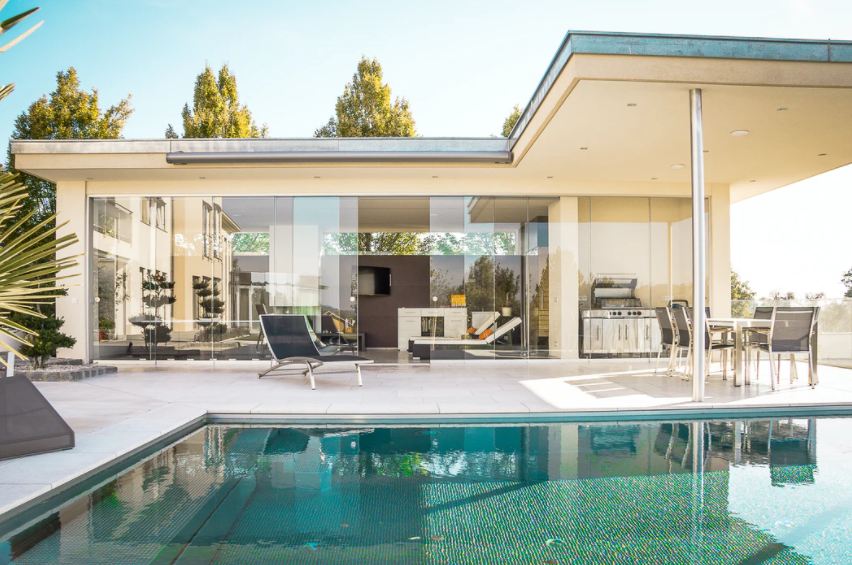 Photo By: Unsplash
Who doesn't love the thought of living in a luxury home? After all, when you come home after a long day of work, you want to relax in a space that is warm, inviting, and allows you to live your best life with your family and friends. Whether you're considering purchasing a new home or you want to upgrade yours before you put it on the market, it helps to know what your house needs to truly be luxurious.
1. Lots of Space Outdoors
If you look at the most luxurious homes in Ohio, you'll notice a common trait. The beauty starts as soon as you pull into the driveway. A big home requires a bit plot of land, or at the very least, a well-landscaped one. Look for lush trees, beautiful gardens, and plenty of space to spread out during family cookouts. Consider whether a home has basketball or tennis courts, a swimming pool, an outdoor kitchen, or other high-end features that will make your time outdoors as enjoyable as your time inside.
2. Smart Technology
The world is busy, and people want to do less when they get home. Smart technology is essential for any luxury home. Consider what would be easiest for you. Do you want technology that works with an app on your phone? You can use it to control your home's temperature even when you aren't there, turn on lights before you get out of the car at home, control your alarm system, lock your doors, and even start preheating your oven for you at dinnertime. If you're buying, look for homes that have these installed or are easily set up for installation. If you're selling, consider adding some of these features to raise your home's value.
3. Open Floor Plans
Home with kitchens, dining rooms, and living areas all closed off from each other make it difficult to entertain or enjoy your family's company. Cooking dinner makes it hard for you to watch the kids while they're doing homework, and having a party means everyone needs to separate into different rooms. Open floor plans are a better idea. When kitchens, dining spaces, and entertaining spaces are combined, it makes it easier to feel like a family unit or to better entertain your guests. Even cooking is easier because you can pull up your favorite recipes on YouTube on the TV and follow along from the kitchen.
4. Plenty of High-End Bathrooms
Whether you grew up with a large family or have one in a small house now, you probably know just how difficult it is to get multiple kids ready for school and parents ready for work when everyone is using one bathroom. Most luxury homes have more bathrooms than they do bedrooms, meaning everyone who lives there has his or her own bathroom, plus there are extras for the guests. At a minimum, have at least two full, luxury bathrooms. Consider high-end lighting for makeup application, double sinks, plenty of storage space, and walk-in showers with rainfall showerheads. Other luxury options you'll find in many homes include heated towel racks and even heated flooring.
Whether you're buying or selling now or planning to do so later, it never hurts to start thinking about what you want out of your dream home now. You'll better be able to sift through home listings or work with an architect to build your own when the time does come.