Modern Patio Furniture Ideas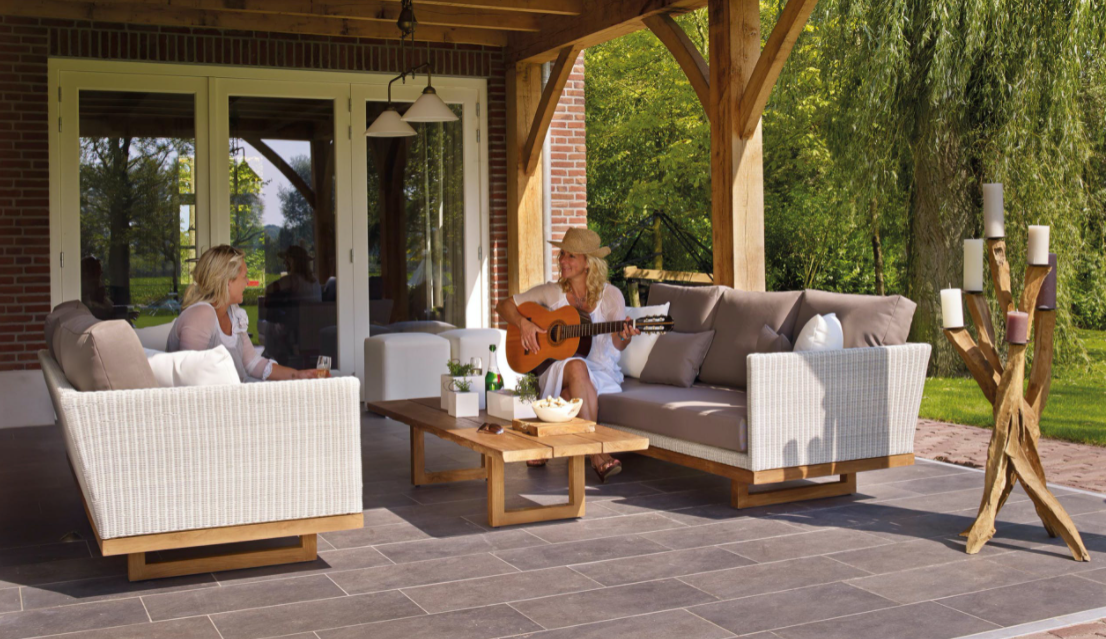 Coming up with the right landscaping ideas for your home can be difficult, but if you're looking to make a change or simply want some inspiration- we've got what you need!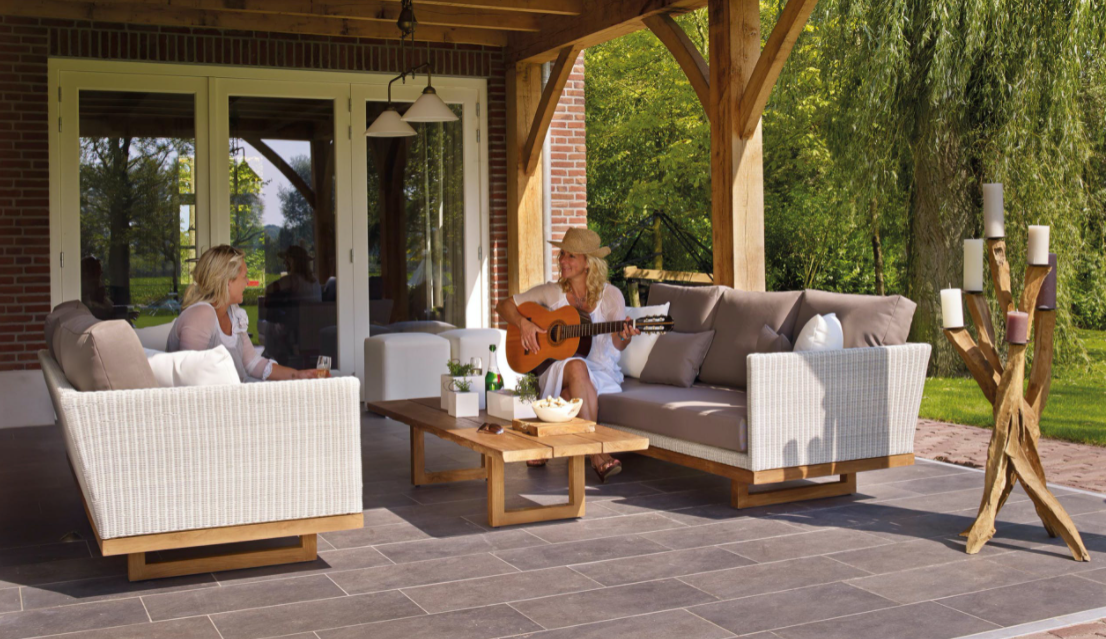 Photos By: Pexels
In this article, we'll share some of the best modern outdoor furniture and design trends. There's something for everyone here; whether you're just starting out on a new project or are already well into one we can show you the outdoor furniture and appliances that fit your needs best. Continue reading to find what you need to turn your backyard into the envy of all your neighbors.
Outdoor Lounge Furniture
Decorating your outdoor patio with furniture only requires a few strategically placed items. Whether you're looking to make a living room atmosphere or merely going for creative living by adding a tranquil space for relaxation. If your patio has lighting elements, you can easily add to your patio furniture's appeal by matching the cushions with the lighting elements.
Outdoor Dining Furniture 
For your outdoor dining furniture to add to your patio, you need to consider a few key elements. To start, you should plan your furniture to meet the demand for how many people will be using it. After settling on how many people will be using your dining furniture, you should decide the furniture shape, and whether you're seeking comfort or purely functionality.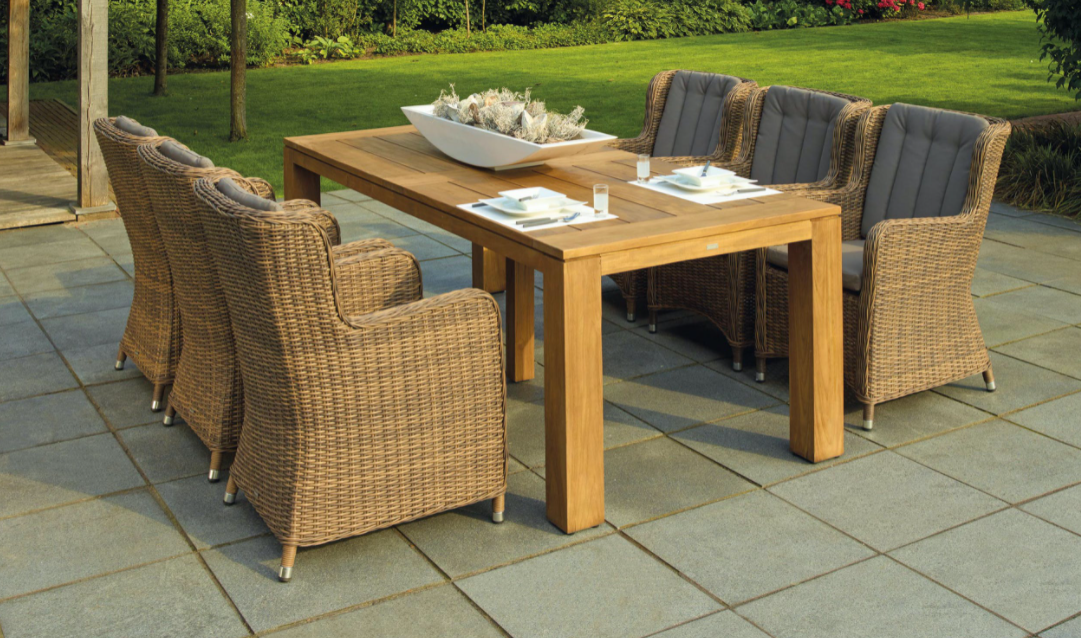 Outdoor Planters 
Depending on your outdoor patio, you may want to consider one of the following outdoor planter ideas.
Potted Urns 
Ornate urns and classic planters help keep the traditional aesthetic to your outdoor patio. Urns are a popular planter staple and they have their place in classic outdoor patio design. They are also easily customizable with many different colors, styles, and carved details. These traditional favorites provide a level of symmetry necessary for any successful outdoor patio. You can align matching urns in pairs, offset a few next to your patio door, or line a walkway with different plants and flowers in each planter. If you're planning on rearranging the planters, you should consider light materials such as plastic or fiberglass.
Metal Pots for the Industrial Style
If you have a patio style that is primarily monochromatic and minimalistic, you can add to your patio design with industrial planters. Metal is the most common industrial planter material type and it lends itself well to the durable and minimalistic aesthetic you're looking for. Additionally, the metal can add a distinctive pop to your garden. You can add color with potted plants, shrubs, and trees, and plants with large, wide leaves, or long draping blades provide welcome disparity in an otherwise static color environment. Ensure your metal potted plants are outdoor-proof and rust-resistant to maintain their durable aesthetic.
Outdoor Accessories 
Fire Pits 
Adding a fire pit to your patio is an easy way to add to both the aesthetic and functionality of your patio. These features let you use your patio year-round while giving it a cozy feel. Prices range for fire pits and you can use it as an affordable accessory or as your patio's focal point.
Entertainment Systems 
Adding entertainment to your outdoor patio can prove tricky given the exposure to the outdoor elements such as rain and wind. However, entertainment systems work especially well when implemented with an outdoor kitchen as you can watch the game while you're grilling out. Or how about a girls' night Bachelor watch party with a few bottles of wine? The choice is yours when you add entertainment to your outdoor patio repertoire.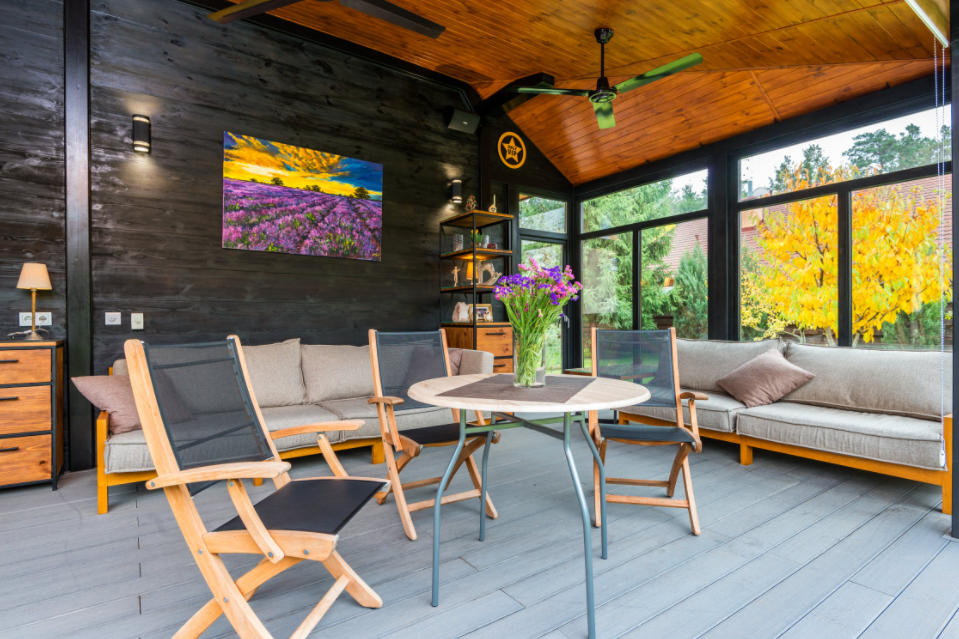 Outdoor Umbrellas 
Outdoor umbrellas are an essential item, especially if you live in a hot climate. Dealing with the heat can be brutal. Having umbrellas on your patio ensures that your guests can shield themselves from the sun. No one wants to be on a patio without sun coverage. Outdoor umbrellas can provide the coverage you need.
Choosing Your Patio Furniture 
Make a List
The best way to start your outdoor patio furniture planning is to make a list of all the accessories you want to incorporate. Once you decide between the things you need and the things you want, you can start narrowing down your options.
Try the Outdoor Seating Before You Buy It 
Before buying furniture, you need to make sure it's comfortable to sit in. You should also consider the preferred uses of your patio furniture. If you're looking for your patio to be a dining area, you need to plan accordingly. If you're only looking for your patio to be a gathering place by the pool, your furniture needs will change.
Opt for Easily-Maintained Outdoor Furniture
Your patio should be a place of solace, not an ongoing stress agent. Choose furniture that you can easily maintain. The less time you spend working on your furniture, the more time you have for relaxing and socializing with friends.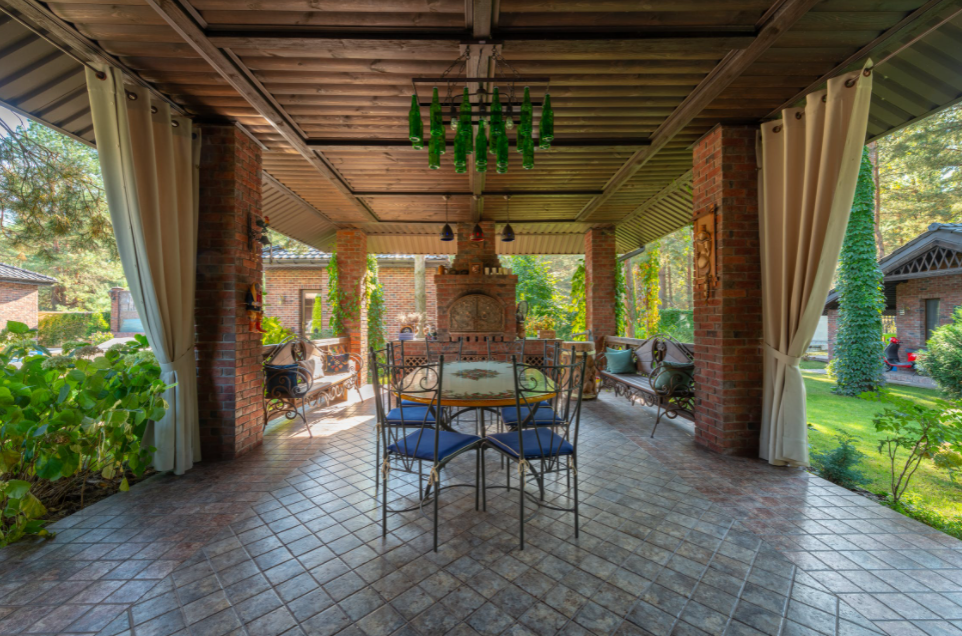 Conclusion- Modern Patio Furniture 
At the heart of any great outdoor space is a beautiful patio. A well-designed and stylishly appointed backyard can be used for entertaining, relaxing, lounging, or dining. There are many options when it comes to modernizing your backyard with new furniture. Most importantly, these features will beautify your home as well as make you feel like you're living in an urban oasis.
If you have been thinking about adding some contemporary pieces to your outdoor space but not sure where to start, this article has all the information and advice on how to create one of the most talked-about spaces in town.  What's stopping you from turning your backyard into something special?