A wall that you painted orange in your living room, might have been appealing to you two years ago, but after spending weeks at home during quarantine, you might be longing for different decor!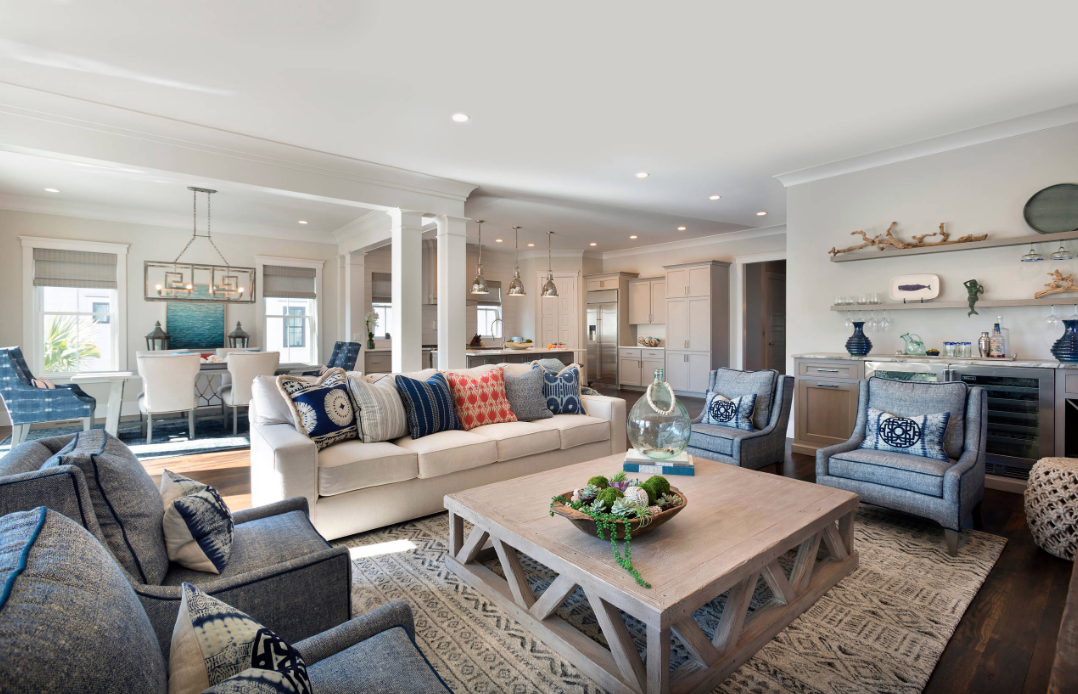 Photo By: CHD Interiors
Refreshing your home doesn't have to be a major overhaul. There are some DIY tips that you can work on in even one weekend, that can give your home a new look. These changes can be helpful if you want to stay in your home, or are thinking about moving in the near future.
Paint
A fresh coat of paint can do wonders for a room. You can use the current color of a room, or consider adding an accent color. For longer staying power, go for a neutral tone. Trim, doors, and cabinets can also be painted. A fun addition to a kitchen can be using chalkboard paint, to create a space for notes, lists, and drawings.
Go for Accents
If you are longing for a new couch or oversized chair for your living room, but don't want to invest in one just yet, adding accents can change its look in a DIY way. Pick fun colors, or prints that can give a little pop to your furniture. Another option is to get a slipcover to change the hue of your couch without replacing it.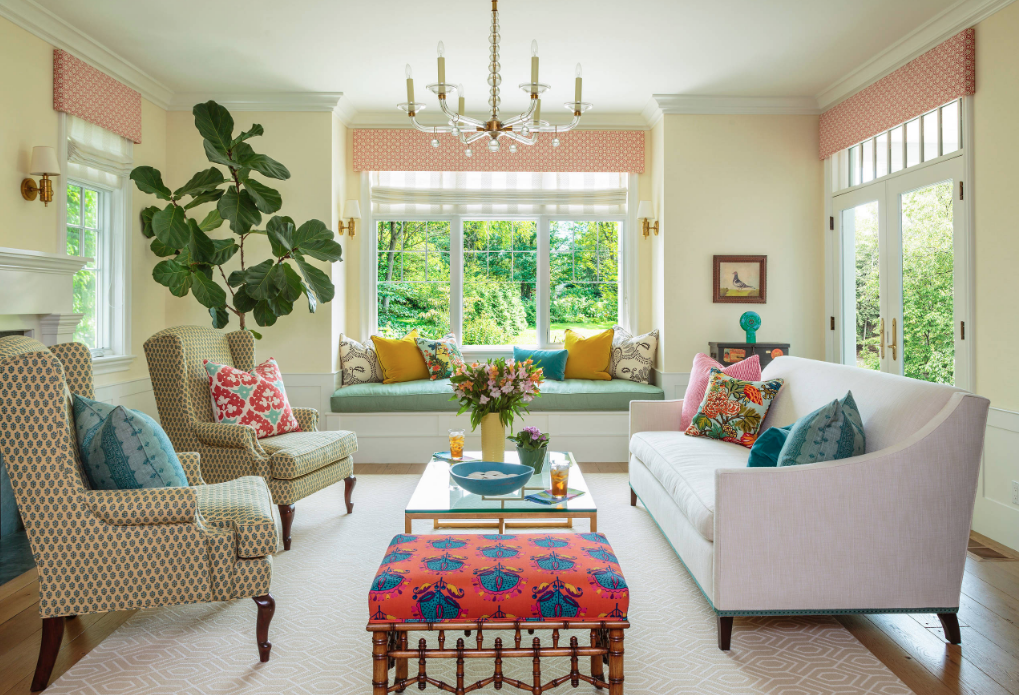 Photo By: Alison Kandler Interior Design
Rearrange
A pro-tip for changing your home's look — especially during quarantine when ordering and having items delivered may be a challenge — is to rearrange what you already have. Artwork hanging in a living room could be moved to the hallway, an oversized chair in the living room, might work better in your bedroom, or an outdoor plant might find new life in a sunny kitchen. Thinking of the items in your home in a new way can be a quick refresh. This is also a pro-tip if you need to get your home ready to sell during coronavirus.
Update Hardware
Another area of your home where you might be wanting an upgrade, are cabinets in the kitchen or bathroom. While a total overhaul can be expensive, and painting cabinets may be a larger project than you want to take on, an easier DIY upgrade is to replace drawer pulls or knobs. You can find them at a hardware store, or go for a vintage look with hardware in varying styles.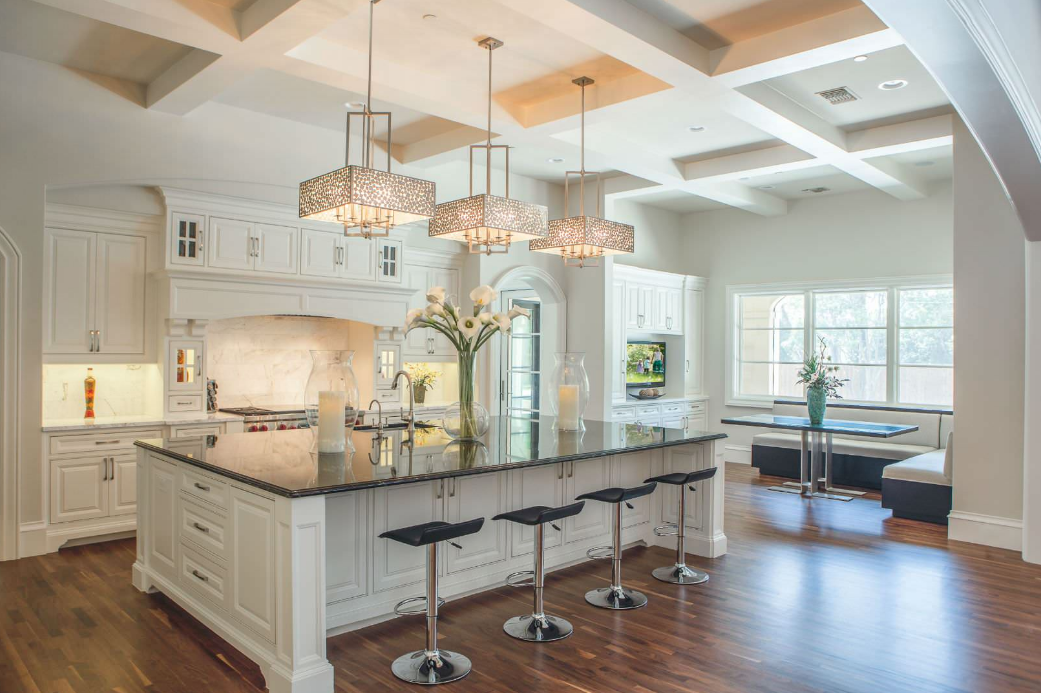 Photo By: Platinum Homes by Mark Molthan
Go Green
Nothing adds life to a room quite like plants and greenery. Going to a nursery or plant store is your best option, but you can also take cuttings from outdoor plants and bring them indoors. Air plants are on trend and can be incorporated into a room with hanging fixtures, or wall ornaments. A plus with air plants is that they don't require much maintenance.
Let There Be Light
When you spend a lot of time in your home, you begin to notice how the light changes and may be longing for more of it. If your home gets natural light, you can take advantage of it with a curtain upgrade, or by replacing curtains for blinds. If you don't have a lot of natural light, floor lamps can be added to create accents and increase a room's brightness.  With a few simple changes, you might be surprised by how you can fall in love with your home again, even after spending days in it. It doesn't necessarily have to take a lot of time, just a consideration of how you can work with what you already have and add new touches.