The living room is perhaps the most used space in every house. Therefore, it is important that it looks good and stands up to everyday activities!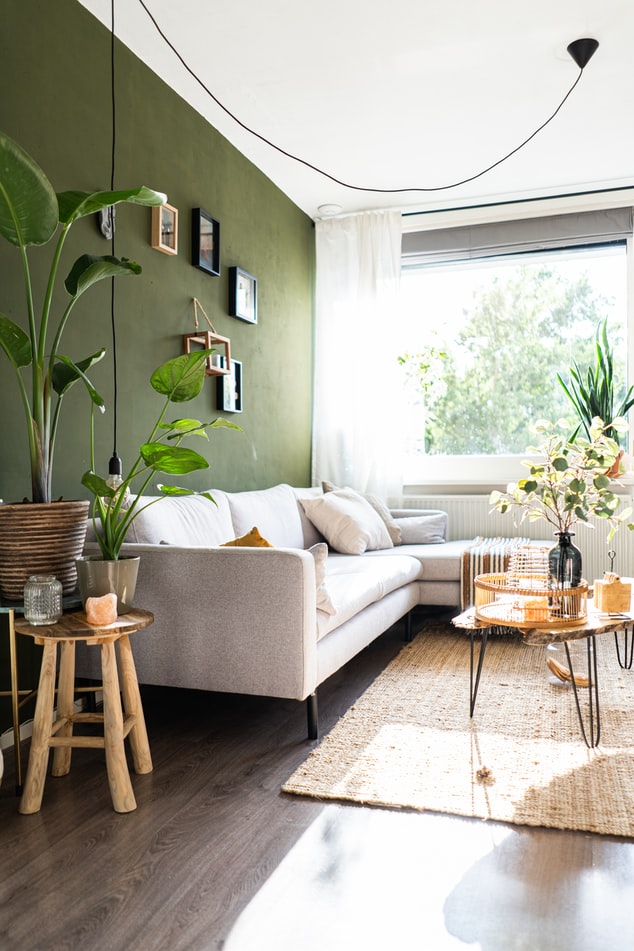 Photos By: Unsplash
Most people look at creating a beautiful living space as a very expensive project, but that is not the case for everyone.
If you are on a tight budget, you can look for cheap living room decor and furniture ideas without compromising on style. We would suggest you take a look at home depot coupons and save money so that you do not exceed your budget. Changing the color scheme or the decorations can make a huge difference without hurting you financially. Let us now talk about some living room makeover ideas for those who are on a budget.

Go Bold on a Few Furnishings and Rearrange Furniture

Create an elegant living room by using some statement pieces that do not exceed your budget. You should be able to find furnishings with bold pops of color, high-impact fabrics, or finishes. When coupled with neutral walls, a simple pendant light can add a new and fresh look to your living room. These might not sound like much but trust us, these can bring about a world of change.
Try and work with what you already have if you're looking for an affordable makeover. Start by removing the items that do not belong, for instance, any clutter lying around or excessive furniture. You can then rethink furniture arrangements for a makeover of the living room. You could also ask a friend or a family member for their opinions and help in order to come up with a visually pleasing aesthetic without spending any money.

Layer the Rugs and Use Paint for a Budget-Friendly Refresh

Look for inexpensive and simple large rugs to help anchor the living room's furnishings. Then you could layer smaller, affordable rugs to define certain activity areas. You should be able to find rugs that suit the style you want. All furniture could rest atop the rug and still leave enough border of the flooring around the rug.
Moreover, a fresh coat of paint will completely transform your living room. You can use it to restore beat up floors, color walls, or showcase your living room's architectural features. Make sure that the color you choose complements your style preference and furnishings.



Personalize the Living Room and Display Collectibles 
Adding a few elements that reflect your personality or style, like cherished memories or souvenirs, could help make the living room feel special. You could display photo collages, ancestral portraits, or other signs that could reference your thoughts about your living space. Adding simple hand-me-downs, like family heirlooms, or thrift-shop items could help give your living room a makeover without spending anything.
Bring about a change in your living room by displaying your collections to add colors and patterns. An easy and efficient way by which you can include handed-down relics and inexpensive thrift store finds. Make sure that all of your additions complement your displays in order to really spruce up your living room.