Unique Bathroom Renovations Ideas for your Home in South Australia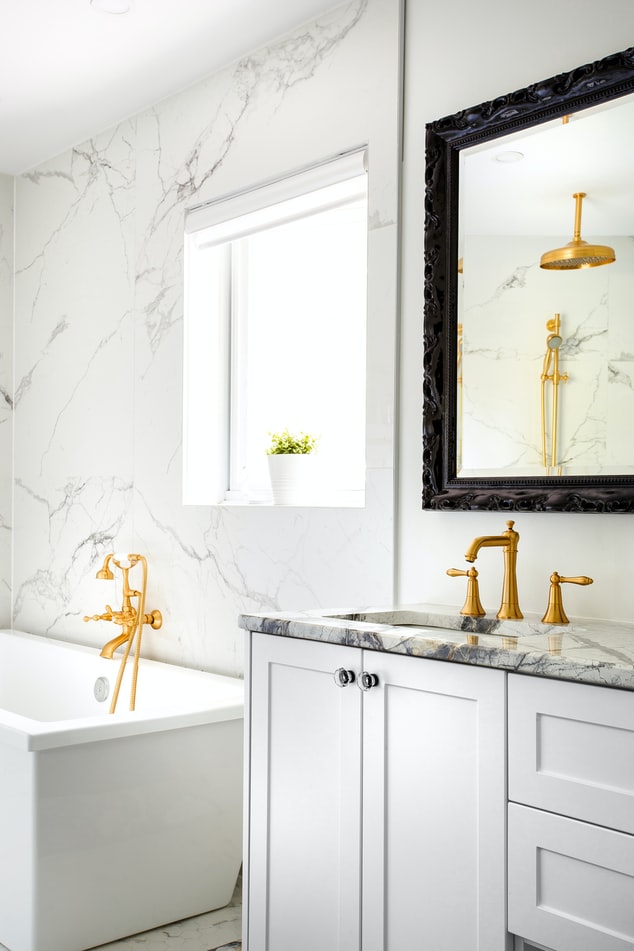 So, your bathroom needs a revamp? With the amount of amazingly gorgeous remodelling styles and ideas portrayed in architecture digests, it can be difficult to choose a design you want to install!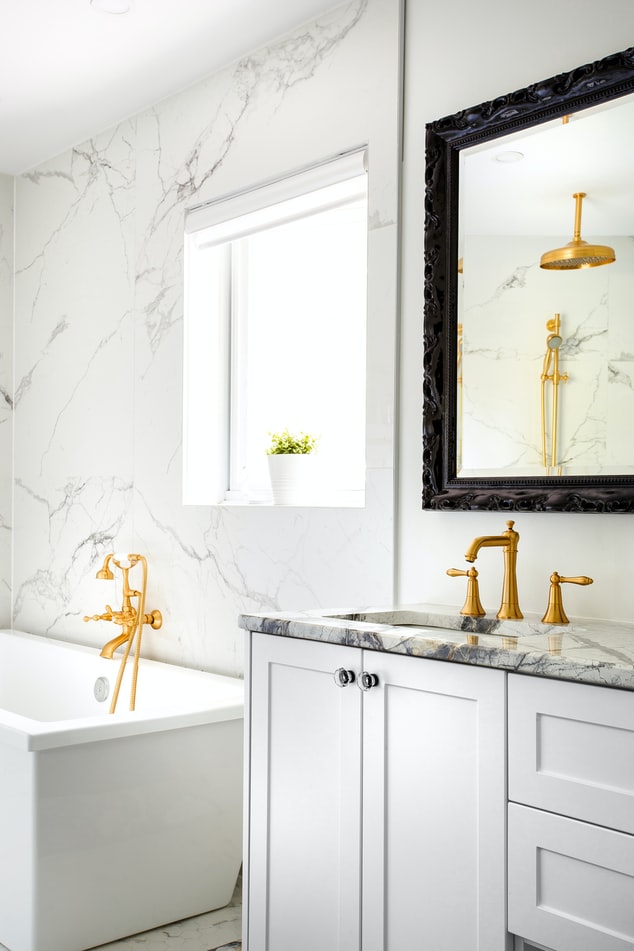 Photos By: Unsplash
Even if you want to do a complete bathroom remodeling or just change a small feature, choosing the right fit can be quite difficult. Taking into consideration that bathroom renovations in Adelaide have reached a new high. Many people are remodeling their bathrooms to achieve a unique aesthetic that reflects their personalities.
Quirky Flooring
Gone are the days where bathroom floors were covered in a bland and boring beige tile. Today, you can opt for something a bit riskier and quirkier. Many homeowners are installing smaller tiles that either resemble honeycombs, or checkered boxes. Hexagon tiling in whites, blacks, and grays have also become quite popular as a new flooring style.
For those who are adventurous, a bright yellow or orange tiling option has also become an option when renovating the home.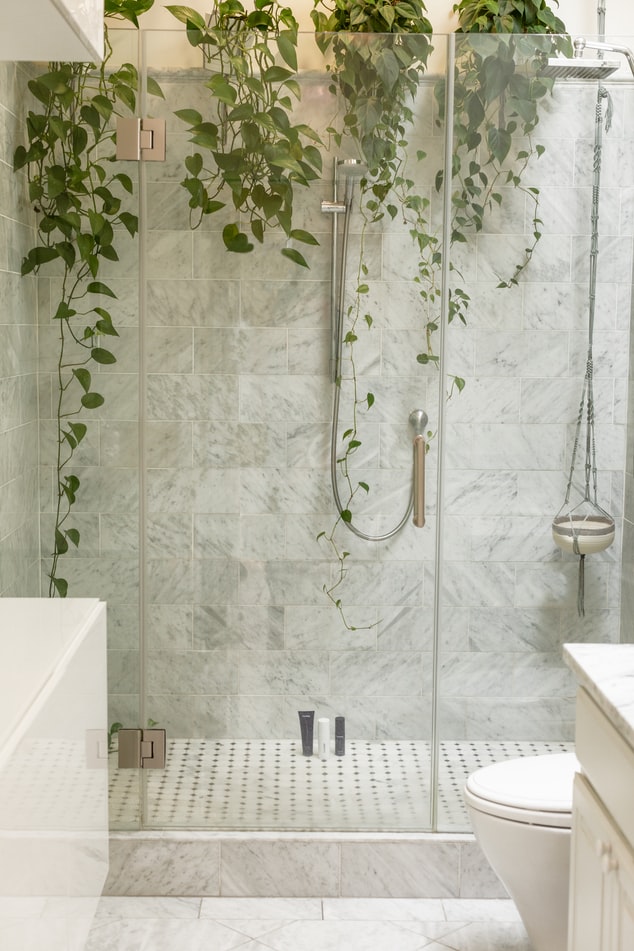 His and Hers Vanities
You do not have to share a vanity with your significant other. Avoid all the frustrations of sharing space by installing a double basin, double mirror, and double cabinet vanity. This allows couples to have their own space in the bathroom where they can brush teeth, shave, make up, and get ready for the day. It eliminates the frustration of having to share only one mirror in the morning before work and adds a beautiful balance to the bathroom.
Wall Tiling
Yes, tiling does not only belong on the floor, but you can now add it onto the walls. Creative designers and renovators can cut and shape tiles in gorgeous eye-catching patterns placed on the wall. If you are feeling creative, you can even create a design yourself and ask your renovator to bring your design to life with tiles of your choosing.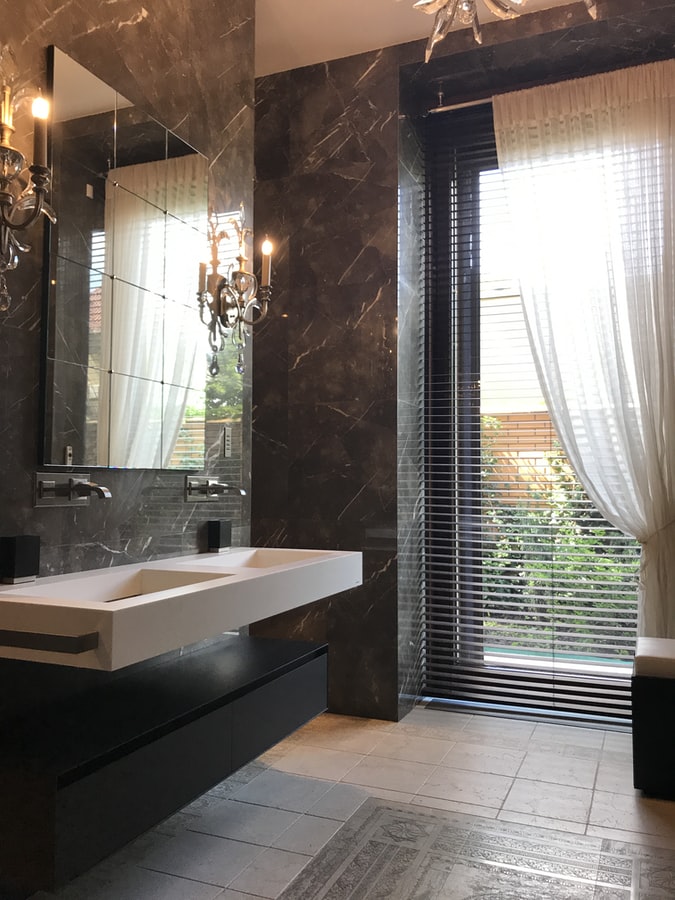 Framed Shower
Shower doors are typically see-through from side to side and from top to bottom. It has become quite a trend for contractors to give the shower a door that is colored. It will still feature some see-through areas, but overall, the shower door will have a pop of color and a kind of door frame that surrounds it. If the door is waterproof, it will be a great idea to add a shower door with a frame into your bathroom.
Free Standing Bathtub
Traditionally, bathtubs are built into one or two walls, as well as into the ground. This makes it difficult to move around the room. Where the bathtub is placed, is where it will stay. A solution to inground bathtubs is free-standing bathtubs and Aussies all over are loving the idea.
Free-standing bathtubs come in many different shapes and sizes and creates a luxuriously stylish atmosphere. Some have feet (or claws) cast out of iron and other steels. They can even be painted in luxurious gold or classic white. Free-standing bathtubs are all the rage and are just as comfortable as they are beautiful.
If you want to change the tub in your bathroom then you have loads of choices. Here is a list of the different types of bathtubs you can consider.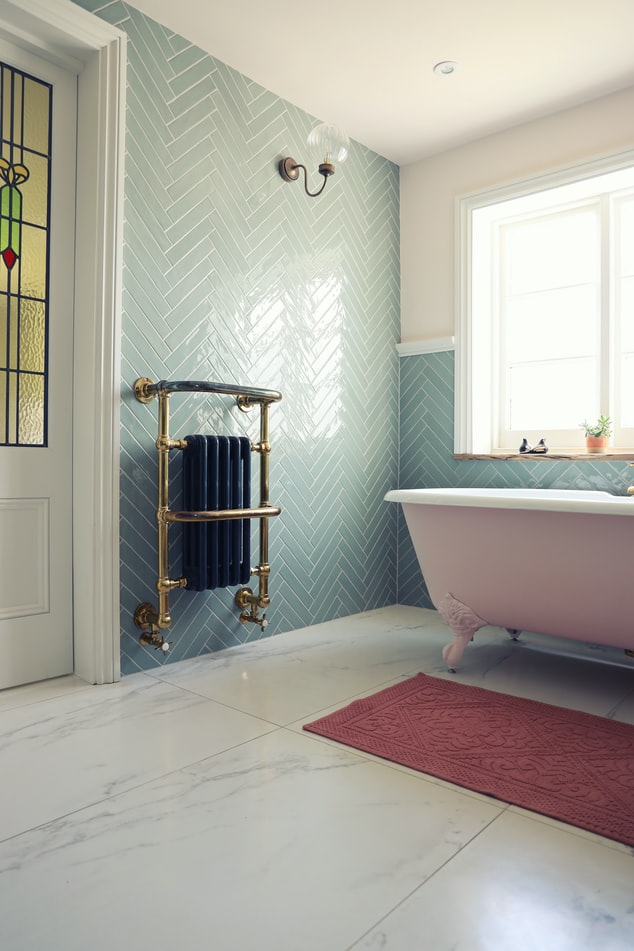 Built-in Shelving
Bathrooms need to have a lot of storage space for all our toiletries and medication. If you want an aesthetically pleasing space, then you should consider some shelving on which you can display some plants or décor. Shelving can also be extra space on which you can leave your perfumes or shampoo bottles.
Instead of putting everything in a cabinet, you can consider built-in shelving. Many designers are building arched niches into the wall. These shelving alternatives can be tiled with smaller mosaic tiles to create a stylish appeal. It's even more aesthetically pleasing if the built-in shelf is built in behind the bathtub as it acts as a frame.
Wallpaper Patterns
If you enjoy being surrounded by funky prints and patterns, then you can consider a durable wallpaper solution. Bathrooms can look extremely inviting and interesting when they introduce a pop of color into the house.
Popular wallpaper designs will feature colorful foliage, rainforest motifs, and stone marble effects. When it comes to wallpaper the options are open. As long as you consult with your contractor on a wallpaper and a glue that will be able to withstand years of steam and dampness exposure, then you'll be able to pick a design that you like.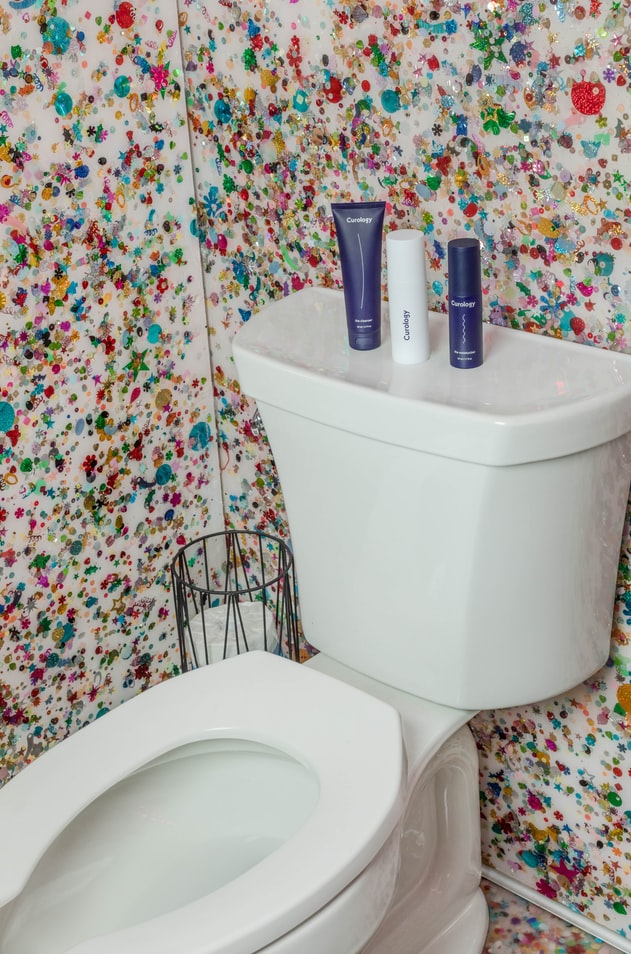 Colorful Cabinets
Traditionally, bathroom cabinets were always white or standard off-white. Now, you can play around with color and add an extra splash to your area by painting your already existing cabinets. If you are not equipped in painting furniture, then you can ask a renovator to help you choose the right kind of paint and do the paint job for you.
Additionally, you can add a different colored cabinet handle. Color combinations that have become quite popular in bathroom are vibrant teal with gold or royal navy with bronze. Add an aromatic diffuser on your cabinet for a fresh scent and a pop of class. Read this list for tips on how you can keep your bathroom fresh and smelling fantastic.
Floating Cabinets
The best solution for not having a lot of floor space is installing a floating cabinet. Floating cabinets come in all shapes and sizes and can be custom built to fit your specific area. A floating cabinet can even be attached to the basin allowing for functionality and storage.
Nothing quite beats a warm bath or luxurious shower in a well-maintained, well-designed bathroom at the end of a stressful day. Considering any of the above-mentioned renovation ideas will help you relax and enjoy a space that you spend a lot of time in.
Make sure that you choose the right company to bring your dream to life and add some personality into the area by installing unique pieces. Overall, enjoy the design process and you will be satisfied after the renovations are complete.