7 Secrets for Organizing Small Spaces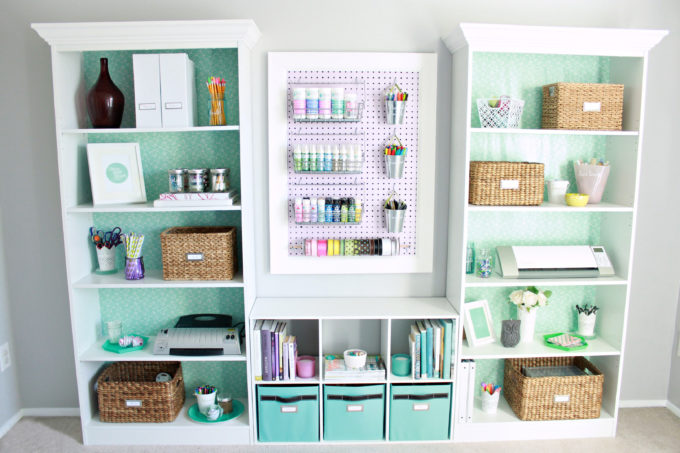 By Anita Edwards, Blog Editor at Spekless in Washington, D.C.
We all have stuff, right? But what do you do when you have a small space that just always seems to be overflowing with items? You could move to a bigger home or remodel that tiny bathroom or kitchen, but let's face it, budget constraints often rule out those options. Another problem for busy parents/housekeepers is to find a residential Maid services Arlington to keep their apartments organized and cleaned most of the time of the day. So what can you do to get the luxury and spaciousness you crave? We've pulled together 7 secrets for organizing small spaces to help your existing home feel less cramped.
Remove Clutter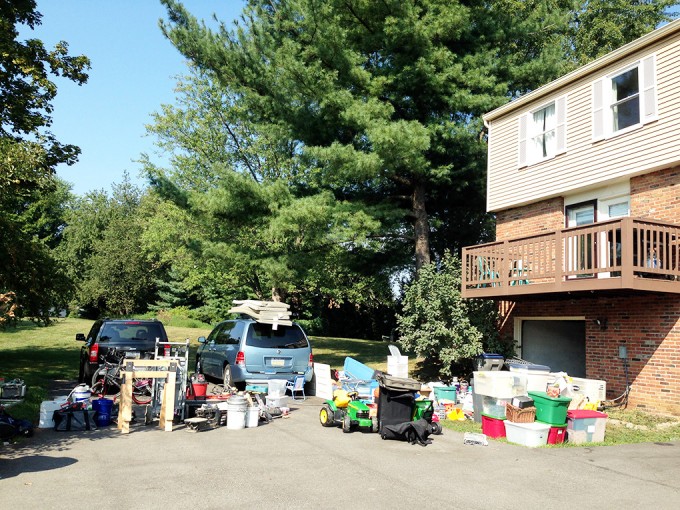 A crucial trick to organizing small spaces is to reduce the amount of stuff you need to store. Extra shoes, blankets, jackets, towels, and other linens take up a lot of storage space. Start by getting rid of anything that you don't absolutely love or haven't used in six months. We all love our kids artwork but it can pile up as kids get older. Give each prized piece it's display time on the refrigerator and scan it into the computer for storage and get rid of those boxes of paper memories.
Reorganize Existing Storage Spaces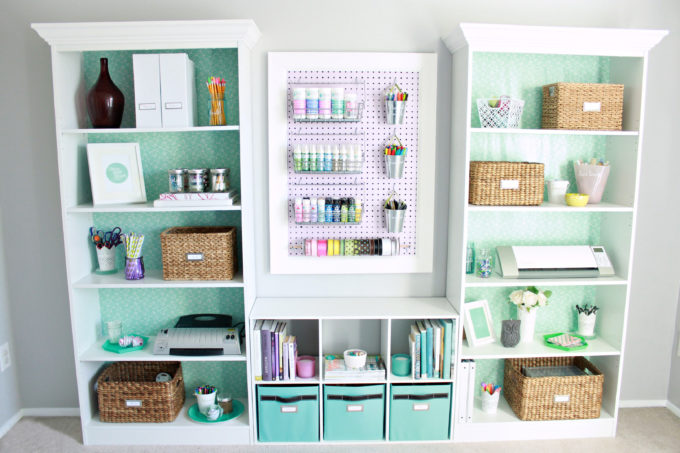 One of the secrets for organizing small spaces is to make the best use of your existing storage spaces. Once you've removed all the clutter that has been taking up space in your home, it's time to reorganize what's left. Take some time to really analyze how you are using your existing storage spaces to see if you can make them work better for you.
Just because you've always kept canned goods in the kitchen cabinet under the sink, doesn't mean that's the best use of that space. Use small baskets to contain similar items like hair ties, personal hygiene items, or even towels.
Use Dead Spaces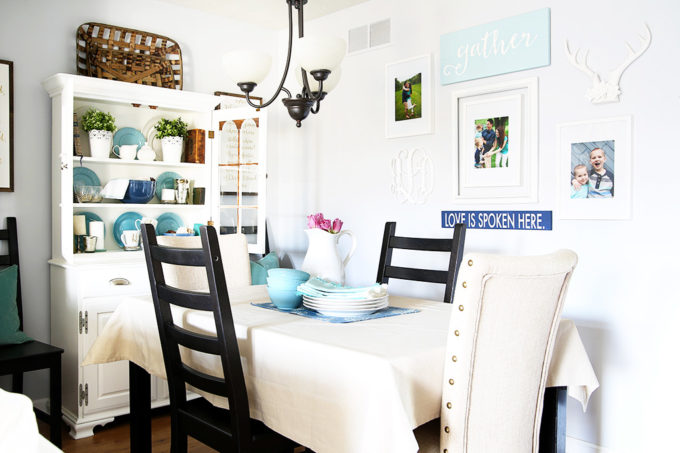 There are likely several areas in your home that might have possibilities for storage such as the space next to your refrigerator, under your beds, even under your couch or coffee table. If you can get the broom, dust pan, and mop out of your hall closet and tuck them next to your stove, you have more room in the closet. Use a rolling or sliding storage product to get all those canned goods into that narrow space next to your refrigerator to open up cabinet space for your kitchen appliances.
Make Good Use of Wall Space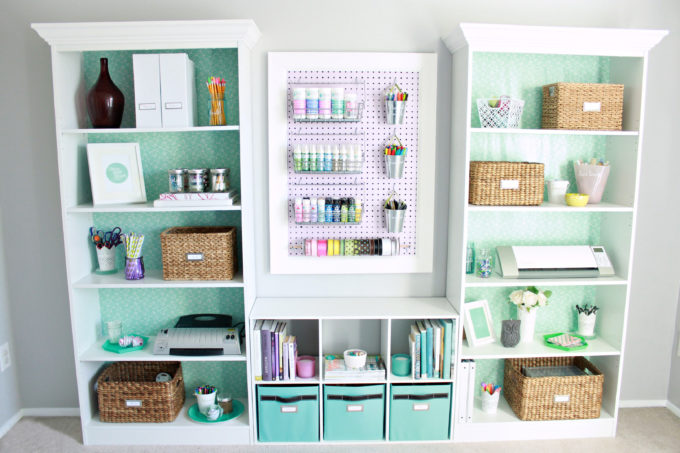 When it comes to organizing small spaces, don't just focus on hidden storage spaces. Many times you can use hooks, shelves, and wall cabinets to utilize your walls for storage of frequently used items to make them more accessible. Hang hooks on the wall by the front door to get jackets and coats out of the closet and free up closet space for other less frequently used things.
Go Above Your Head
Consider possibilities for storing infrequently used or seasonal items over your head, close to the ceiling. In the kitchen, consider hanging pots and pans, knives, or cooking utensils, using wall mounted strips or ceiling mounted racks. Many people find tons of extra storage space in the garage by adding ceiling storage, hanging bicycles on the wall, and using pegboard for hanging tools.
Use Bonus Rooms Wisely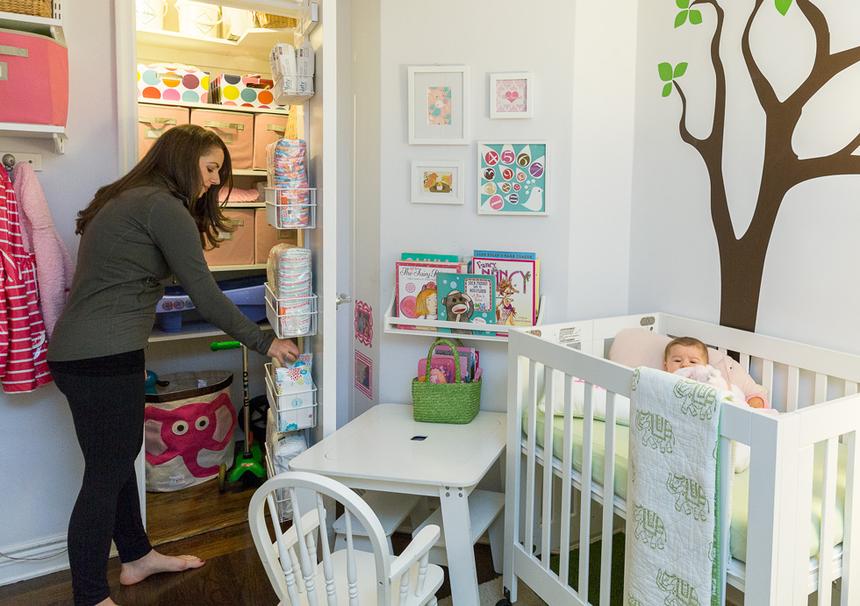 If you are lucky enough to have a bonus area, such as a garage, attic, or basement, make sure you are using it effectively. Use wall shelving to get boxes and other items off the floor, it can make room for an additional storage cabinet for extra cleaning supplies or seasonal clothing. Many people find extra storage space in the garage by hanging bicycles on the wall or using pegboard to hang hand tools, shovels, rakes, etc.
Analyze New Purchases
Last but certainly not least, experts know that another of the key secrets for organizing small spaces is to analyze new items before you bring them home to make sure they'll fit and will enhance your space. Look for items that will serve more than one purpose such as a bench, ottoman, or coffee table with hidden storage.
Many people even commit to getting rid of two or three old items before allowing themselves to make a new purchase. If you have a tendency to visit the flea markets, thrift stores, or have trouble with impulse buying, you may need to declutter your home on a monthly or even a weekly basis to keep it organized.
Today's post was from Anita Edwards – professional writer and editor. She works as blog editor at Spekless, where she shares her own and her colleagues' tips for cleaning. In her free time, she enjoys cooking and going on day trips with her children.