Make your summer a little breezier with some of our smart cleaning hacks that will literally change the way you clean forever!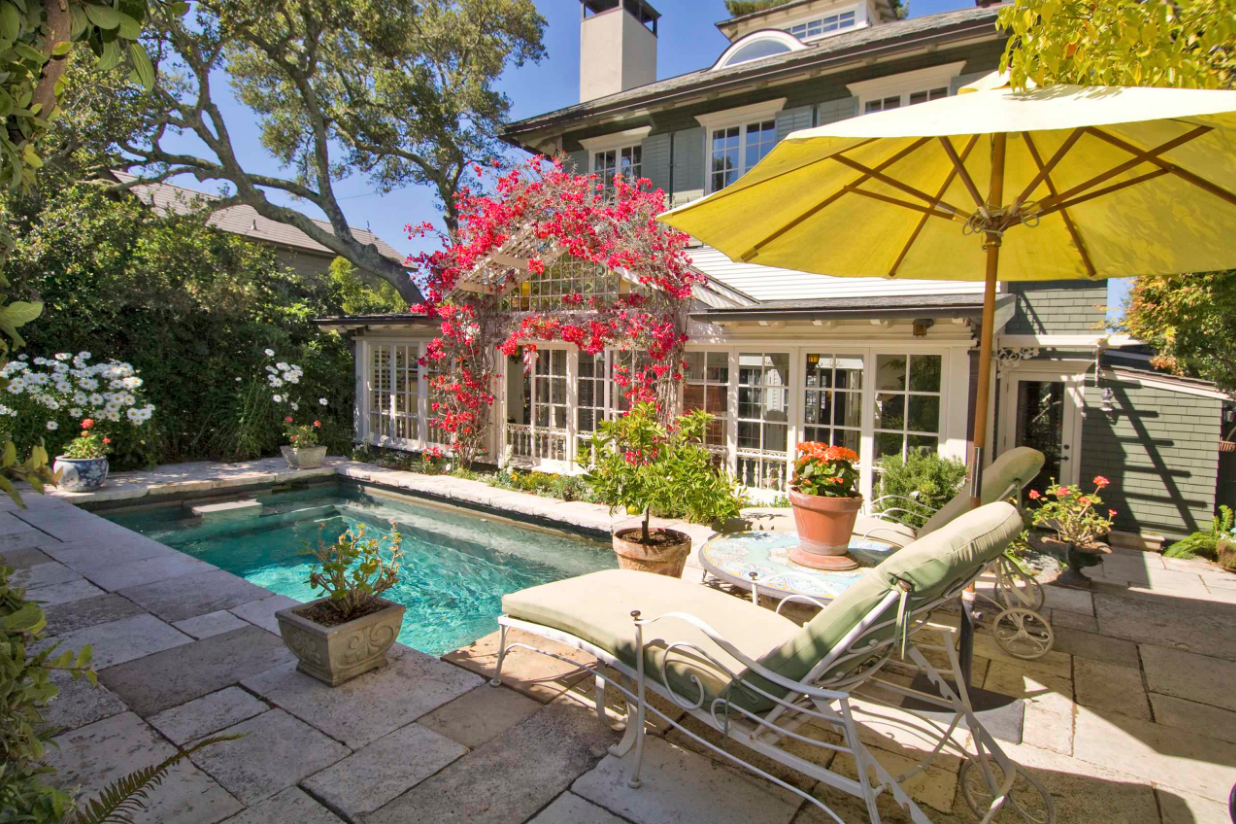 Photo: Daniel Hunter AIA
Summer's are jam packed with picnics, barbeque cook outs, parties, having fun in the sun, and soaking up the sun's rays – no one wants to spend their long awaited summer cleaning. To save time on your house chores and focus more on fun this summer we've complied a list of some easy cleaning hacks!
Easy Way to Clean a Barbeque
There is no doubt you'll find yourself cleaning a barbeque grill this summer, and you'll have a hard time doing it! If you are constantly barbequing, your grill will get very dirty in no time. Chunks of hard burnt charcoal and burnt food stick to your grill and can even get into your food the next time you use it. No need for a wire brush to clean the grill, all you need is some simple household supplies. First, using a sponge and soapy dishwashing liquid give your grill a good scrub down. If you have a gas grill, heat it up and spritz the grill with vinegar and lemon juice. Cut a half a onion and rub the grates to get them extra shiny!
Make Your Windows Sparkle
One thing is for sure, clean windows can mean the world to you home's curb appeal and also to your decorating indoors. Sparkling windows make the view outdoors look even better, and are an easy task you can do to make a huge difference. This next hack I actually learned from a maid service in Chicago and they truly know how to master a cleaning hack! This window cleaning hack will save you tons of money and plus you have all the supplies readily available. All you need is a microfiber cleaning cloth and water! Avoid all those expensive window cleaners, and put your arms to work by wiping your windows with horizontal strokes and then vertical strokes at the top and bottom for your window. Now your windows will be as good as new! If you are crunched for time and can't seem to get your chores done, you can always hire a cleaning service that uses software to keep you organized so that your time isn't wasted.
Keep Your Washing Machine Fresh
In the hot summer months especially in areas where there is high humidity, mildew and mold can build up in your washing machine. This can cause it to smell and in return make your clothes smell. All you need to do is run your washing machine on empty. Turn it to a hot setting and place your regular detergent, plus a splash of white vinegar and 2 tbsp of baking soda in the tray. Once your washing machine's cycle is done, keep the door open for air circulation and to keep things fresh. This is one of the easiest ways for washing machine odor removal and plus you most likely have all the necessary ingredients at home!
Keep Ants Out of Your Home
One thing I always battle with in the summer months are ants invading my home. Something as simple as a few crumb falling on the floor can send swarms of ants coming through cracks and small openings in your home. To avoid an invasion all together, sprinkle coffee grounds near doorways