Ceiling tiles are easy to install and can give your home a customized and uber expensive look! Here is some fun and easy ways you can use them to amp up your existing decorating!
The design options are endless for this weekender DIY project, especially when it comes to accent walls, textured ceilings, and majorly modern backdrops. There are so many different ways you can decorate and get creative with ceiling tiles.
So lately, I have been searching the web trying to find some great ideas to share on Better Decorating Bible. I never thought of gold, bronze, or silver ceiling tiles until I came across Tlissa Décor's online virtual gallery. From her site, you can buy faux tin ceiling tiles that look amazing! Take a look at this glamorous example of something you can do at home:
Get Inspired
It's no secret that the best parties end up in the kitchen, gathered around the island. Why not make that island a conversation starter by creating a posh centerpiece over the island space? Shed a little light on the subject with a glamorous addition of crystal pendant lighting fixtures. Your guests are sure to be inspired and impressed by your innovative take on a beautiful kitchen update.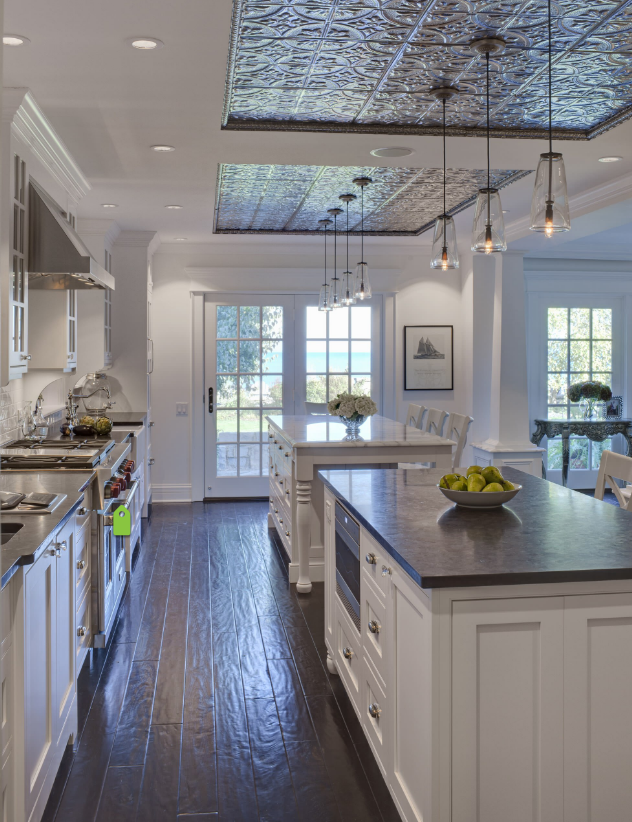 Photo: Jane Kelly, Kitchen and Bath Designer
Make it Modern
Say goodbye to archaic and just plain icky popcorn ceilings and make your space magnificently modern with chic and easy upgrade of polystyrene ceiling tiles. Needing a little real life inspiration to get your DIY project going? Check out this elegant before and after transformational kitchen space. Since polystyrene ceiling tiles are relatively affordable and easy to install, the average DIYer should have this posh project knocked out over the long weekend.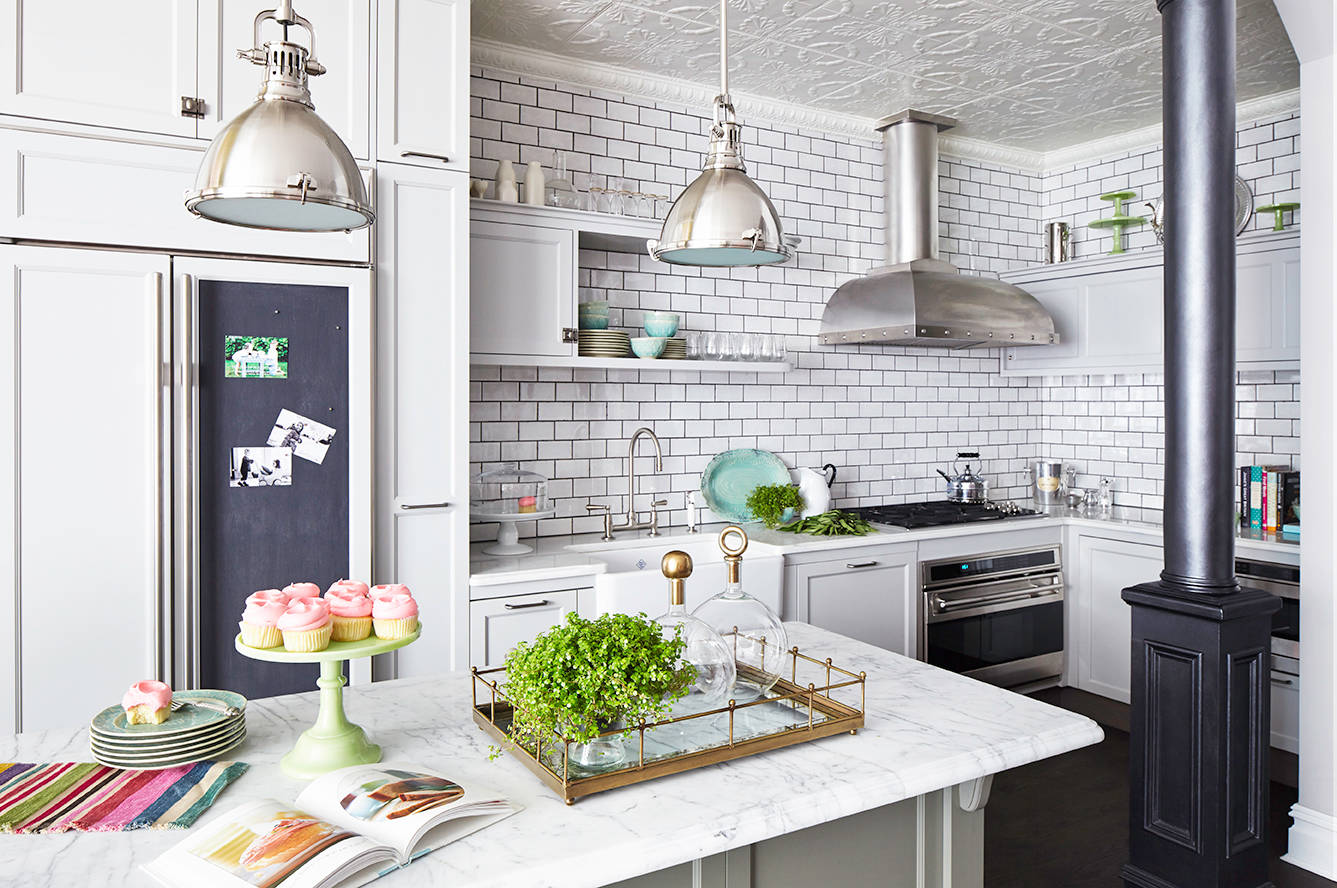 Photo: Donna Dotan Photography
Adding Architectural Interest
For those of you who don't have an extensive art collection, invest in something a bit more modern and maybe a bit less expensive than that Matisse original. Skip the wallpaper and give your walls an update with faux leather 3D wall panels. This trend is perfect for those can't seem to settle on a paint color, and the good news is that these panels are easily removable. A fun and simple approach to the textured wall trend is to start with just one wall, an accent wall or maybe even a retaining wall between two small spaces.
Creating a Creative Backdrop
Mounting a big screen television on the wall often seems stark and void of elegant decor. A easy solution to having your living space feel like a movie theater is to use faux leather wall panels as an unexpected backdrop for your media display. Instead of a man cave, think a mod cave!
Thinking Outside the Headboard
For the avid DIYers who love to think outside the box, a modern decorative accent wall accompanying a headboard is a clever way to add visual interest to a master bedroom. The master bedroom should be a tranquil haven, so this idea is perfect for providing the architectural lovers out there with the perfect space. The faux leather panels are also a great way to make use of taller ceilings.