Do you have a broken vacuum cleaner? Here are some easy ways you can get it back to working in no time!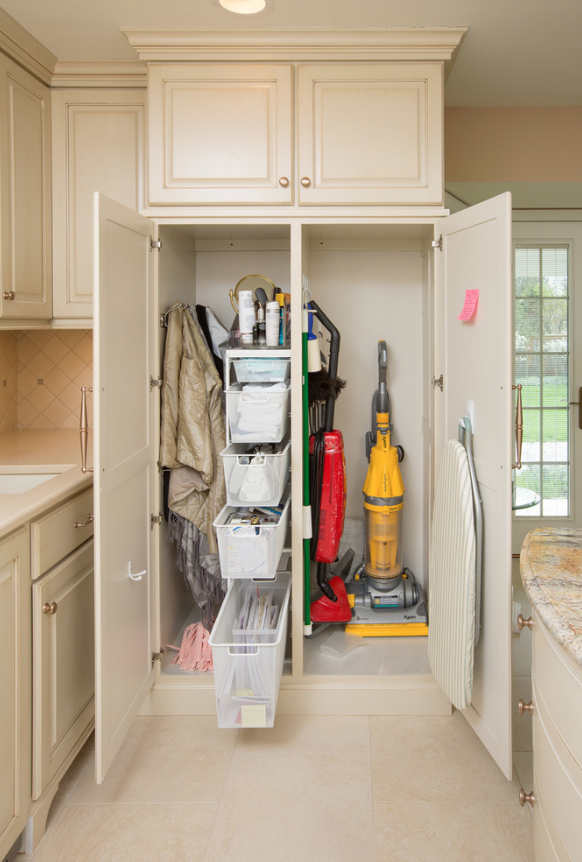 Photo: Nicholson Builders
Nowadays, if anything at all is malfunctioning with a product, people are quick to ditch it all together without even attempting to fix it. Long gone are the days where you would take a faulty product to a repair shop in an effort to avoid buying a new one.
This resulted from the effort of manufacturers to offer much cheaper products with one catch – planned obsolescence – so that the initial lower cost is offset with an understanding that you will have to buy a brand new product within a couple of years.
Take the Initiative
With all that being said, manufacturers count on the passivity of the customers and their lack of primary knowledge to engage in any kind of repair. However, it only takes a little effort to diagnose and repair something, especially now where you can find every kind of tutorial online, for free.
In the light of this, repairing your old reliable hoover may be as simple as replacing a cheap part, as long as you know which part is the culprit and where to find the exact hoover spares.
How to Conduct the Diagnosis
Assuming you have properly maintained your vacuum cleaner; changing regularly its filter bags, cleaning the sponge, and cleaning the brushes; here are some indications that your cleaning device is in need of hoover spares:
Are you noticing uneven hoovering action?

Are you seeing that it leaves debris on the ground?

Does it emanate an unpleasant odour?

Does it turn off on its own after a while?
If the answer to any of those is yes, first clean it thoroughly, including checking if the dust bag didn't break and spilled its content into the other hoover compartments. Of course, there are many kinds of hoovers now with different mechanisms of collecting and retaining dust, so always consult the maintenance manual of the hoover.
Available Spare Parts
If engaging in proper cleaning and organizing did not work, a good way of determining can be to fix your vacuum cleaner and to check which hoover spares are available for purchase. This indicates the most common problems that are likely to occur.
For example, if you visit Spares2You, which specializes in offering spare parts for a wide variety of brands across the whole gamut of home appliances, you will immediately notice which spares are sought after. All you have to do then is to match that part with your particular model, after you have figured out that the manifesting problem originates from that component.
Takeaway
Thanks to the immense library of tutorials and advice that individual users have put up on the internet, and the search engines that compile them all in a neat manner, it is relatively easy to figure out what is troubling your specific hoover. That is the most time-consuming and problematic part of the fixing process. After that, all you have to do is visit Spares2You to match the diagnosed problem with the available hoover spares.